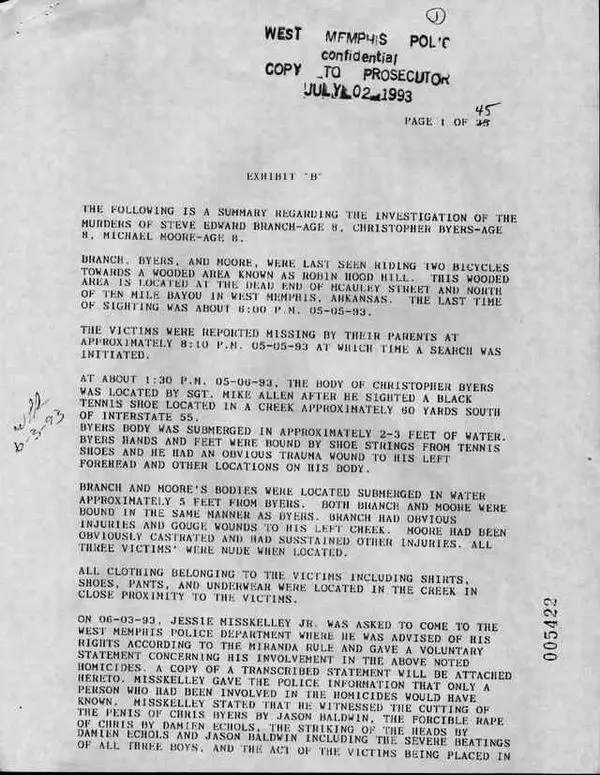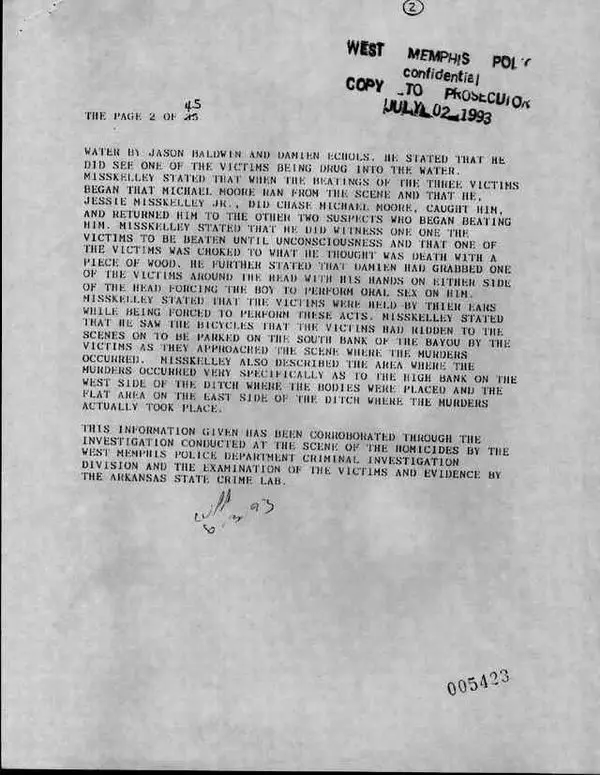 Summary regarding the investigation of the murders of Steve Edward Branch, age 8,
Christopher Byers, age 8, Michael Moore, age 8.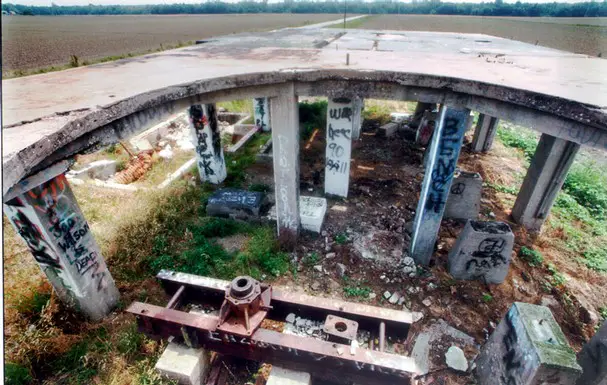 An old cotton gin called "Stonehenge" is where West Memphis youths allegedly practiced
witchcraft and participated in Satanic rituals. June 5, 1993.
(Photo by Dan McComb)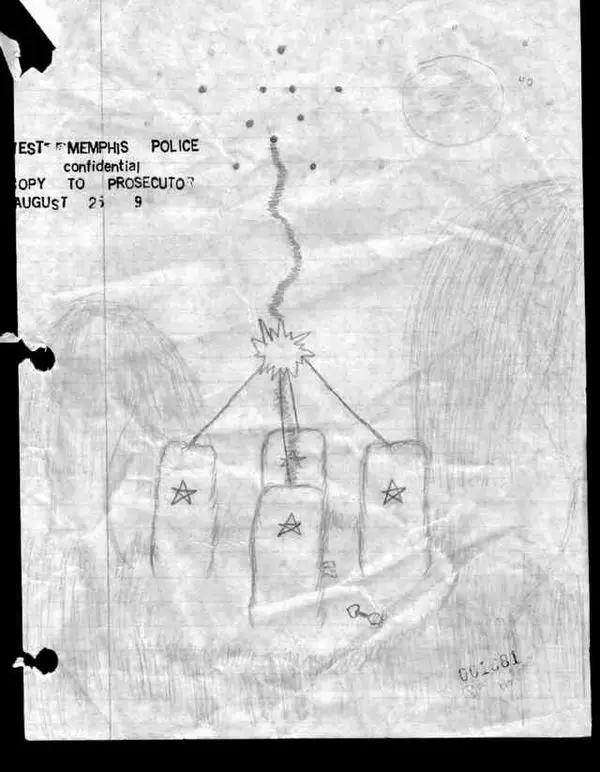 The "Four Tombstones" drawing. Interpreted by Jerry Driver to represent a Satanic
sacrifice of Damien's first born.