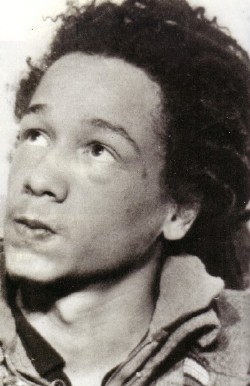 Kenneth Erskine, The Stockwell Strangler.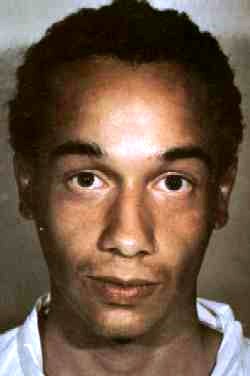 Kenneth Erskine was a complex character who veered between truth and fantasy.

He killed seven people in the summer months
of 1986 and is a suspect in four other murders.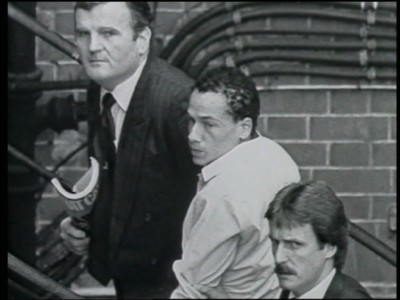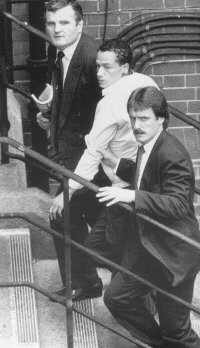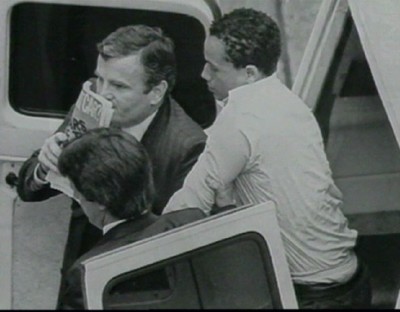 Flanked by detectives, Erskine steps from a police van.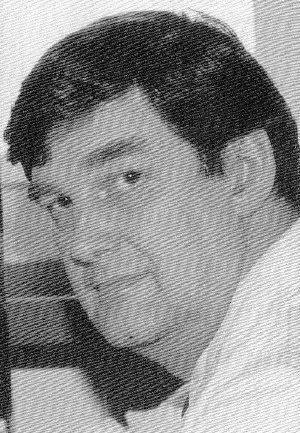 Pathologist Dr Iain West examined some of Kenneth Erskine's victims and determined that they were all strangled by the killer using only one hand.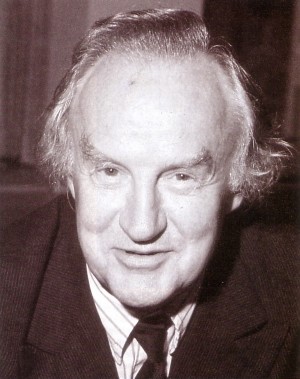 Leading psychologist Dr. Anthony Storr speculated that the killer probably bore a deep-seated grudge against his own parents who where probably eldery - or against his grandparents. "He seems to want to revence himself on old people who are perfectly innocent, probably for some incident in his past, it could be that he suffered at the hands of his mother and father. That could have let him to take terrble revenge for something that may have happened to him in the past. In my long experience of being consulted about psychotic killers, I can't recall a spate of terrible crimes like this".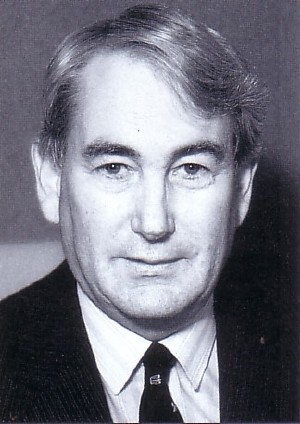 Sir Thomas Hetherington, the Director of Public Prosecutions, took the unusual step of sanctioning the plublication of pictures of the suspected killer in order to jog people's memories in the hope that other witness might come forward with information.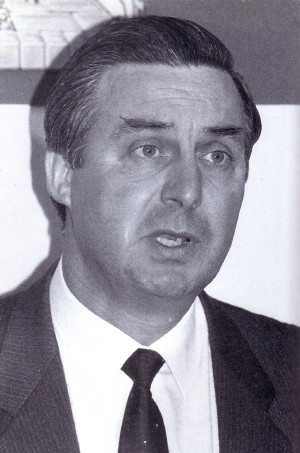 The man in charge of the hunt for the Stockwell Strangler was Chief Superintendent Ken Thompson. In the late july 1986, he Announced that the police were still not sure that all the murders had been committed by the same man, but that it was highly probable.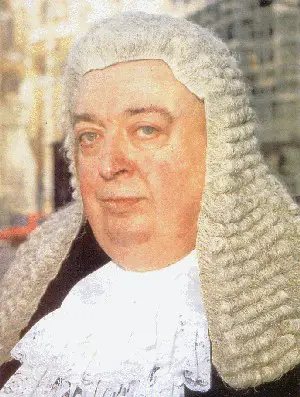 Mr James Crespi, prosecuting council described Erskine as 'a killer who liked killing'. The killing, he said was 'wanton'. He said Erskine had apparently played with his victims, strangling them slowly, with one hand, while uttering the one word 'kill'. He would place his other hand over their mouths. When he murdered Florence Tisdall, he used enough pressure to break her neck.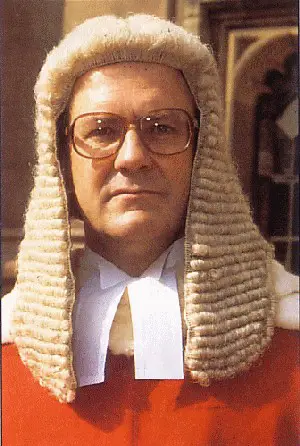 The High Court judge at Erskine's Old Bailey trial, Mr Justice Rose, pointed out that just because Erskine had a mental age of only 11, it did not mean that he was not responsible for his actions. After Erskine was found guilty, the judge sentenced him to the longest recommended minimum sentence for murder ever handed down in a British court.