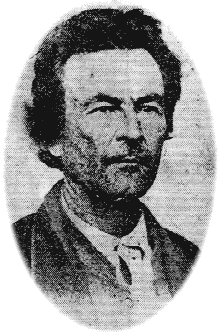 Champ Ferguson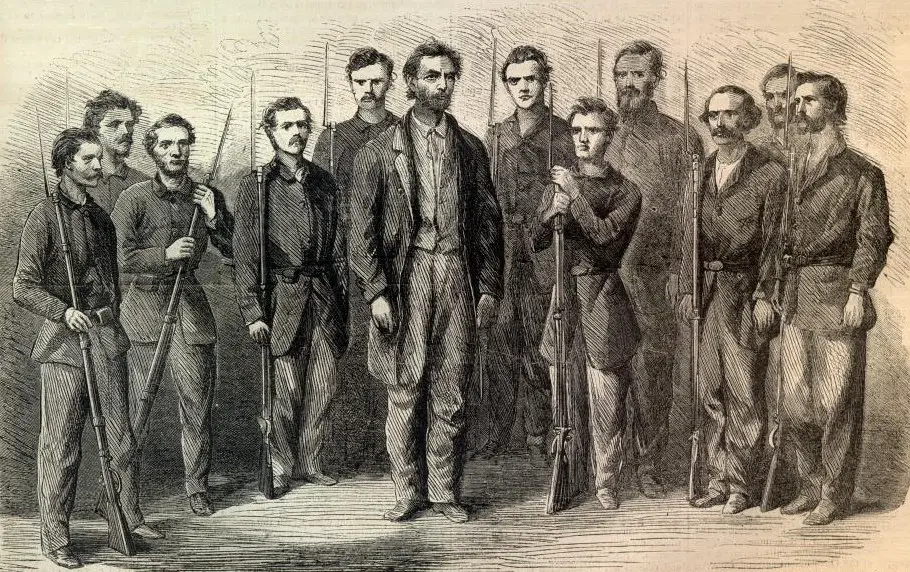 Champ Ferguson ans his guard.
(Photographed by C.C. Hughes)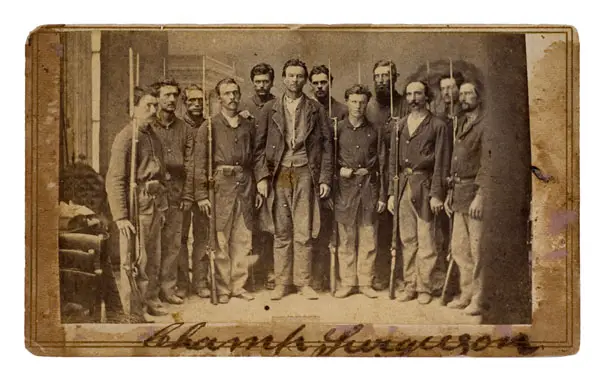 A photograph of Champ Ferguson and his men, perhaps taken while they were
in custody in Nashville.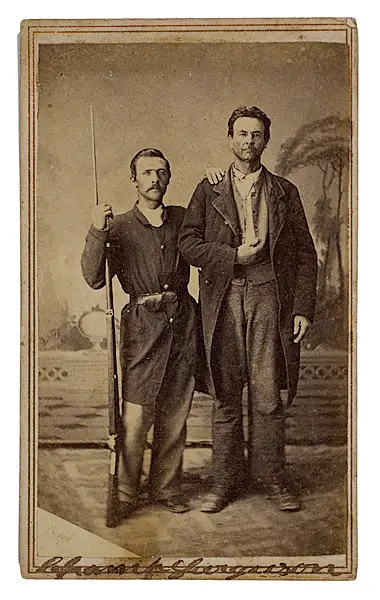 Here's a great carte de visite of Ferguson and one of his Union guards, taken while he was
imprisoned in Nashville while he was awaiting trial.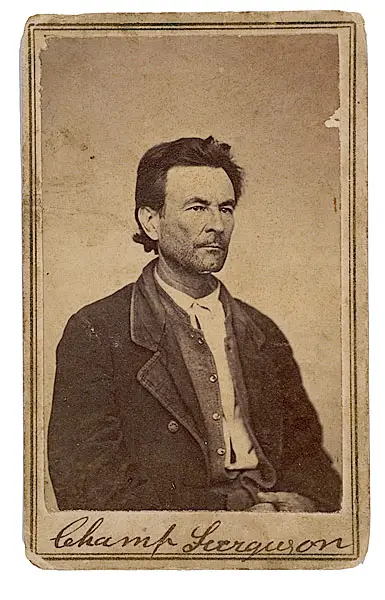 Champ Ferguson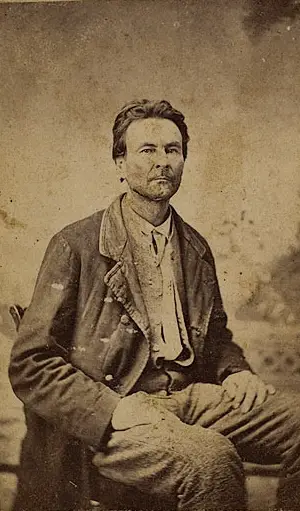 Champ Ferguson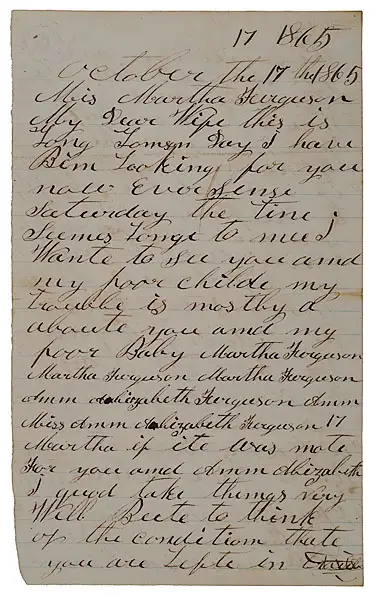 Written two days before Ferguson was hanged, Ferguson penned this letter to his wife Martha.
It is transcribed here in its entirety, and retaining the original punctuation and spelling :

October the 17 the 1865. Mrs. Martha Ferguson My Dear Wife this is a Long Lomson Day I have ben looking for you now Ever sense Saturday the time Seems Long to mee I wante to see you and my poor child my trouble is mostly a aboute you and my poor Baby Martha Ferguson Ann Elizabeth Ferguson Ann Mis Ann Elizabeth Ferguson 17 Martha if it was note For you and Ann Elizabeth I could take things very Well But to think of the condition thate you are Lefte in the condition that are Lefte in it troubles me very much I now that you have nothing to helpe your self to you and my poor child that we wonste had i good take things Beter I am Riting to Be doing to pass the time offa as easy as posable Martha Ferguson this will Doo for a them paper to Look at to Riccolecte champ. Champ Feruson Martha Martha Ferguson my Dear Wife Ann Elizabeth Ferguson.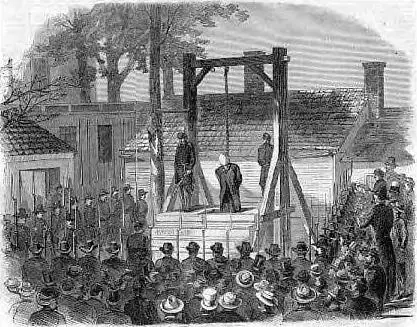 "The Execution of Champ Ferguson"
(Harpers Weekly ~ 1865)