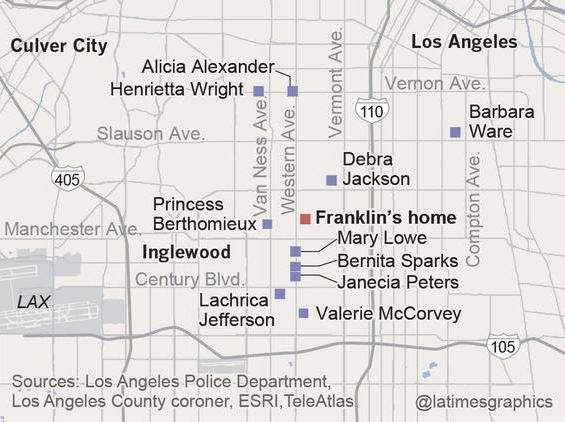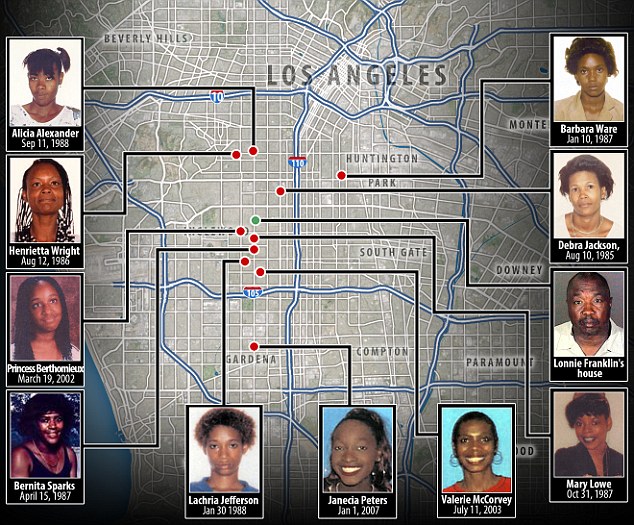 Where the bodies were found.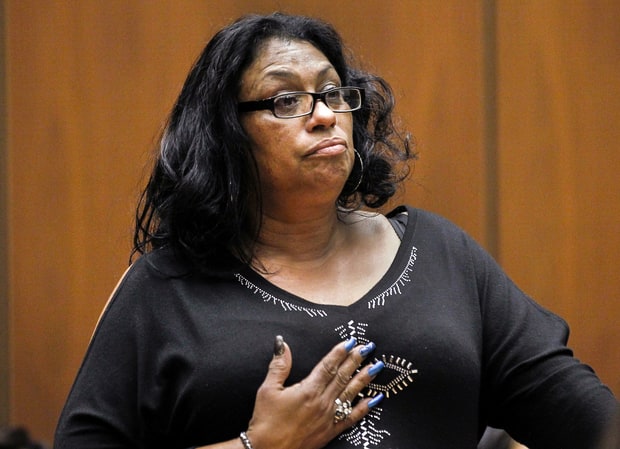 Enietra Margette Washington, attacked on November 20, 1988, is the only known survivor.
In this photo Enietra Washington pauses to compose her thoughts during a February, 2015
preliminary hearing in Los Angeles Superior Court.
(Nick Ut/AP)
The victims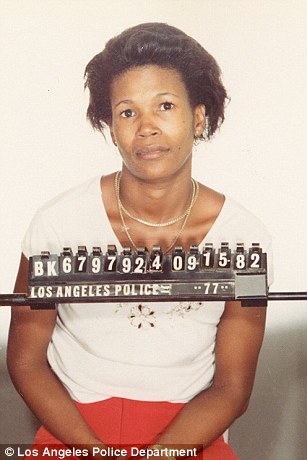 August 10, 1985: Debra Jackson
A 29-year-old cocktail waitress who went to take a bus home after visiting her friend.
Her body was found three days later with three gunshot wounds to the chest.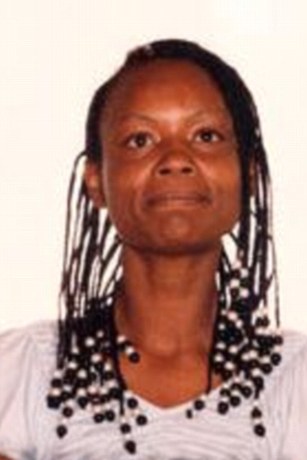 August 12, 1986: Henrietta Wright
The 35-year-old was found dead in an alley near West Vernon Avenue.
She was shot twice and wrapped in a blanket and covered in a mattress.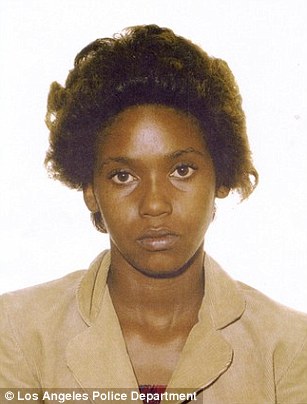 January 10, 1987: Barbara Ware
The 23-year-old had been shot once in the chest and her body
had been dumped under a pile of rubbish.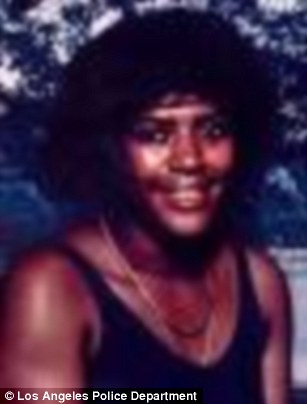 April 15, 1987: Bernita Sparks
26-year-old went out to the shops but never returned. Her body was found in a bin,
covered in rubbish. She had been shot, strangled and beaten.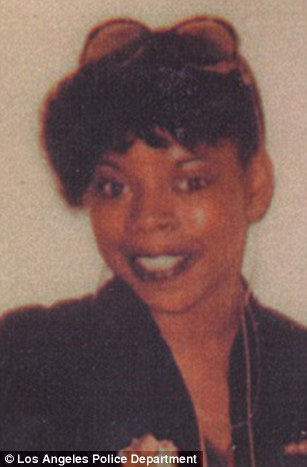 October 31, 1987: Mary Lowe
26-year-old left home to go to a party, but never returned.
Her body was found in an alley of Western Avenue.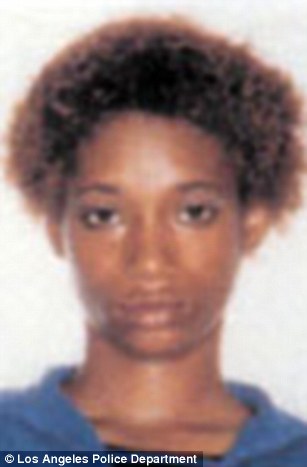 January 30, 1988: Lachrica Jefferson
Officers found the 22-year-old's body with a napkin over the face with the word 'AIDS' written on it.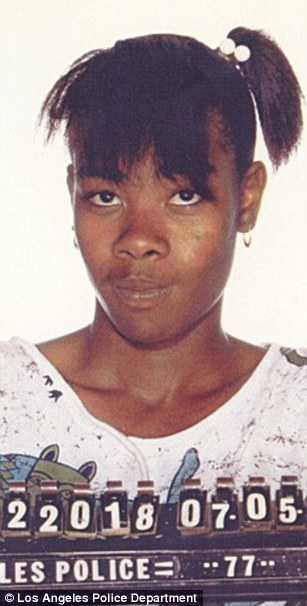 September 11, 1988: Alicia Alexander
Another victim killed while going to the shops. The 18-year-old's body
was also found in an alley near Western Avenue.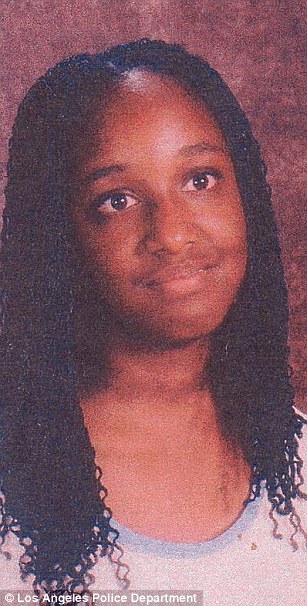 December 21, 2001: Princess Berthomieux
The end of the 14-year hiatus. DNA on the 14-year-old's body matched those of previous killings.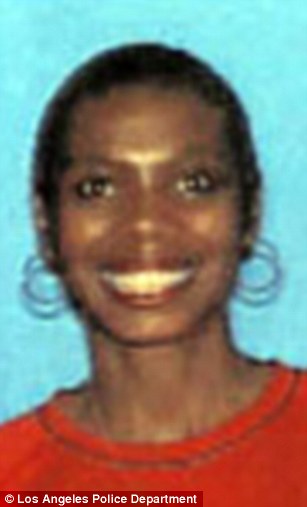 July 11, 2003: Valerie McCorvey
The 35-year-old had been strangled and sexually assaulted.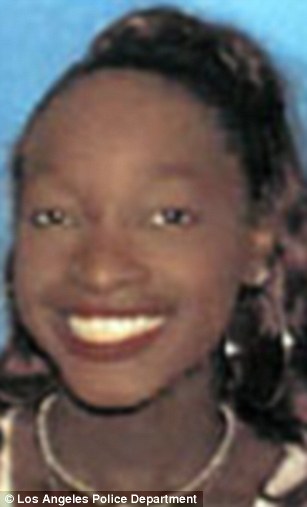 January 1, 2007: Janecia Peters
25-year-old was shot in the back and her body was dumped in a rubbish bag.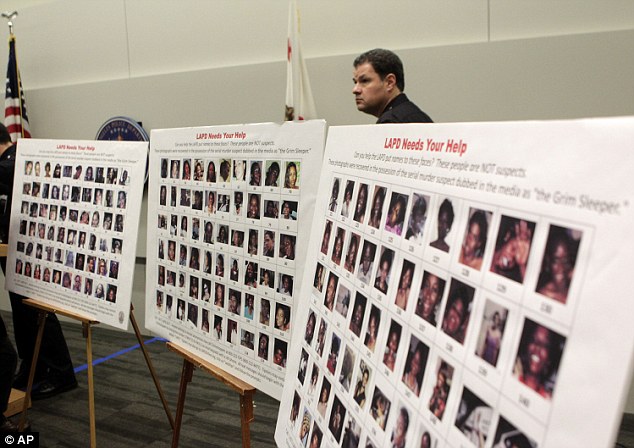 Photographs found in the possession of Lonnie David Franklin, Jr. aka The Grim Sleeper,
were shown during a news conference in 2010. Police released 180 photos of women to
the public, looking for other victims - 35 of those women remain unidentified - some of
the women, most of whom, but not all, are black, appeared unconscious or asleep in
the photos, some even appeared to be dead.