Buford Furrow 1978 school photo.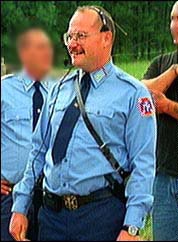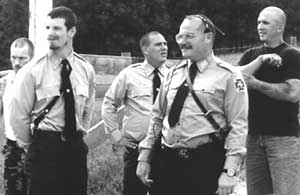 Aryan Nations members at Hayden Lake, Idaho in 1995. Buford Furrow
(second from right), at the time an Aryan Nations guard.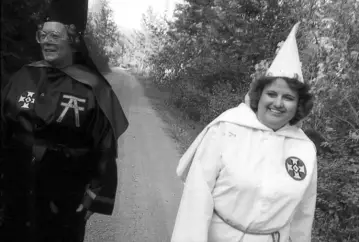 Debra Matthews, right, with Butlerís wife at a 1986 Klan rally.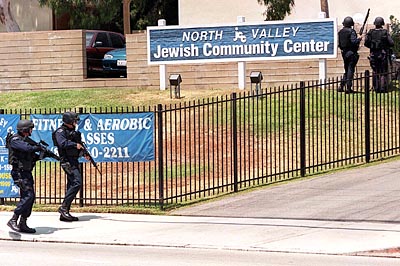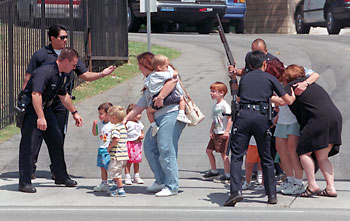 Police lead children and adults to safety in the wake of Buford O. Furrow Jr's
Aug. 10, 1999, attack on the North Valley Jewish Community Center.
(Pasadena Star News photo by Hans Gutknecht)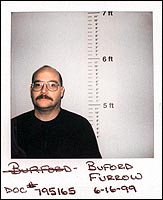 Buford booking photo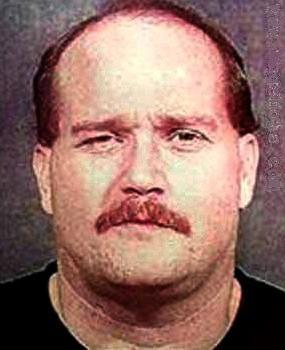 Buford Furrow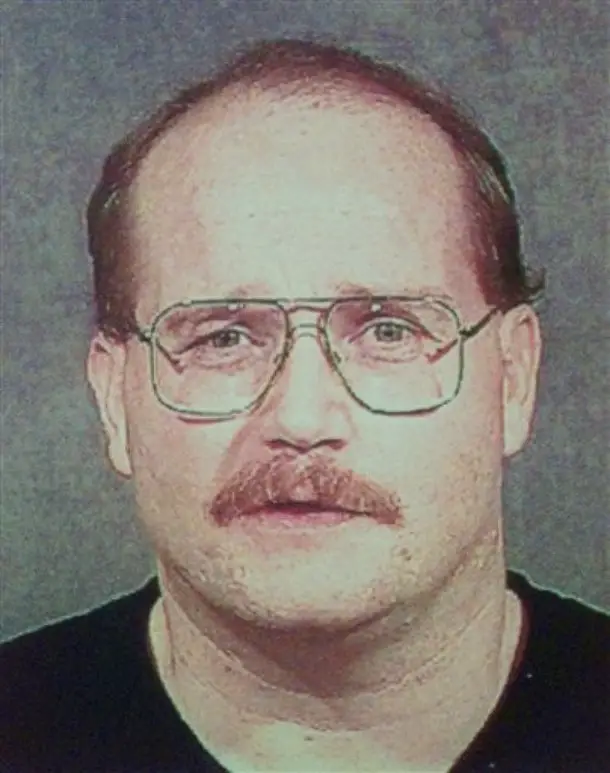 A police mug of Buford O'Neal Furrow, also known as Buford O. Furrow Jr.,
is shown in this undated photo.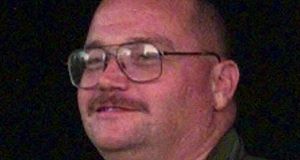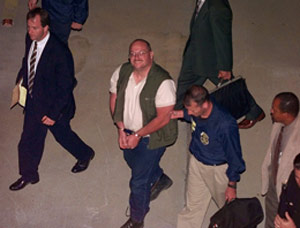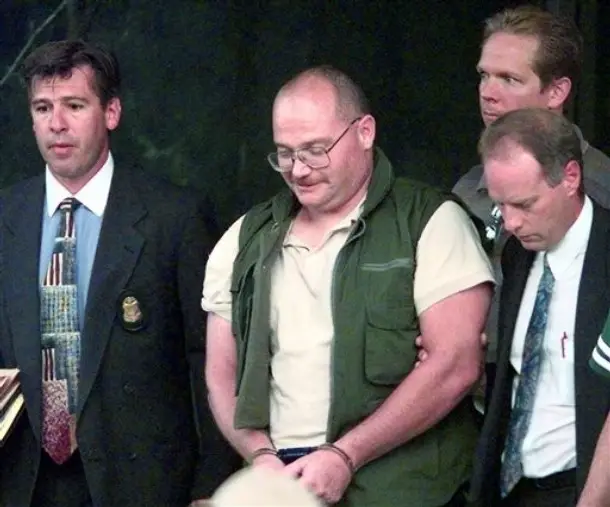 Buford O'Neal Furrow Jr. , is led out of federal court in Las Vegas, in this, Aug. 11, 1999, file photo, after he waived his right to an extradition hearing. The Washington state Department of Corrections announced, Wednesday, March 12, 2008, it will pay $2.25 million to five children who were shot or traumatized in the 1999 shooting by a Washington parolee at a California Jewish community center.