The victims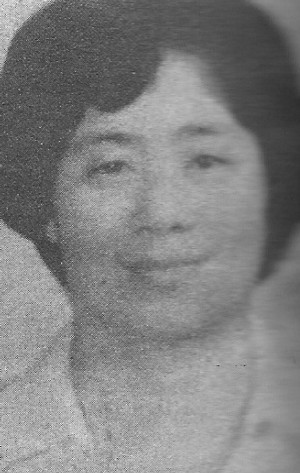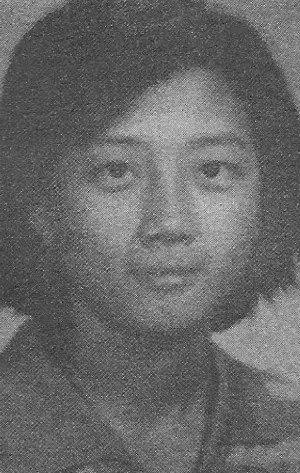 Hsiang Huang Ling, 48, and Ying Hua Ling, 17
Taiwanese natives Hsiang Huang Ling, 48, and her daughter Ying Hua Ling, 17, an
award-winning math student at Vero Beach High School, vanished from their rural
Vero Beach home Feb. 19, 1981. Hsiang Huang Ling's husband, Pu Ling, was an
inspector at a fruit packing plant who had immigrated his family,
including a son, from Taiwan to Florida.
The day David Alan Gore lured Ying Ling into his truck when she stepped off a school
bus hear her home, he was armed with a weapon and his auxiliary sheriff's badge,
he confessed in an October 1984 sworn statement. He took the girl home where
he pulled a gun, abducted Ying Ling and her mother and forced both women into
his truck. He raped both women in an orange grove, Gore said.
He gunned down Hsiang Huang Ling, Gore said, before he summoned his cousin, Fred
Waterfield, who raped Ying Ling, then ordered her death, telling Gore to "get rid of her."
On Dec. 7, 1983, Gore led police to a citrus grove where searchers unearthed two
30-gallon white metal pesticide drums containing the remains of both women.
Additional remains were located the following year in a different citrus grove.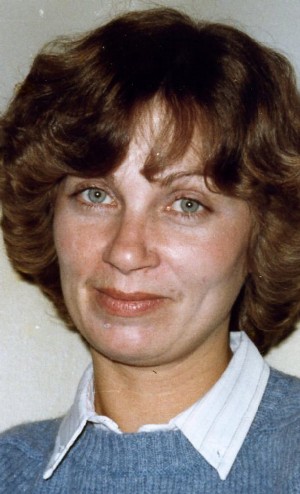 Judy Kay Daley, 35
Judy Kay Daley was a 35-year-old former Fort Pierce resident visiting from California when
she vanished July 15, 1981 from Round Island Park in Indian River County.
In October 1984, David Alan Gore confessed to stalking, kidnapping and murdering Daley
while he was an auxiliary deputy with the Indian River County Sheriff's Office. He
disabled her car, he told police, so he could pretend to come to her aid at an isolated
beach parking lot. After luring her into his truck, Gore brandished a gun and handcuffed
Daley before taking her to an old trailer at the citrus groves where
he worked as a foreman.
Gore admitted raping Daley before he strangled her to death.
On June 3, 1984, body parts stashed in a garbage bag unearthed in a citrus grove near
Vero Beach found on a tip from Gore were identified as Daley's remains.
Her abduction and murder happened two weeks before Gore's July 1981 arrest for armed
trespass after he was caught in the backseat of a woman's car armed with a gun,
handcuffs and police scanner.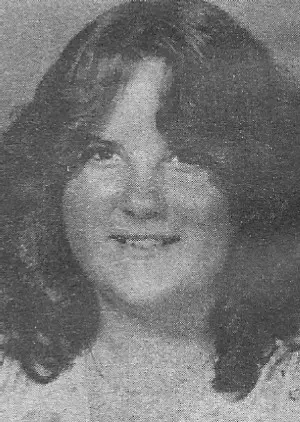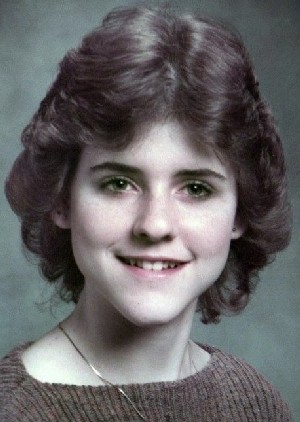 Angelica LaVellee, 14, and Barbara Ann Byer, 14
David Alan Gore confessed to authorities in 1984 that he and his cousin Fred Waterfield
picked up Orlando runaways Barbara Ann Byer, and Angelica LaVallee, both 14, when
they found the girls hitchhiking May 20, 1983 along Interstate 95 in Brevard County.
Soon after the girls got into a van Waterfield was driving, Gore pulled out a gun and tied
up both teenagers. Gore said Waterfield made him drive so he could have access to the
abducted girls while they headed south toward Vero Beach. Gore later killed both girls
by shooting them in the head, he told police.
In December 1983, days before going on trial for killing Lynn Elliott, 17, Gore led authorities
to a citrus grove west of Vero Beach where searchers found a partial skeleton and
skull belonging to Byer.
LaVallee's body, which Gore said he disposed of in a canal off I-95 west of Vero Beach,
was never recovered.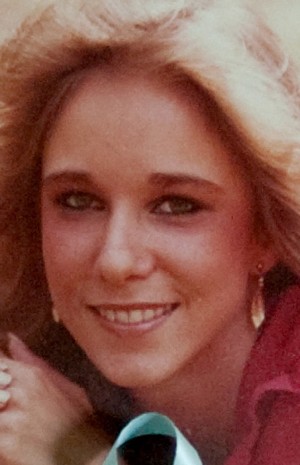 Lynn Elliott, 17
Lynn Elliott, a 17-year-old senior at Vero Beach High School was hitchhiking with her friend
Regan Martin, 14, on July 26, 1983 when David Alan Gore and his cousin Fred Waterfield
picked them up and took the girls to the home of Gore's vacationing parents. The two
abducted the girls at gunpoint and Gore repeatedly raped both Elliott and Martin
after Waterfield left the home.
Elliott was shot to death by Gore as she fell after running down a driveway with her hands tied.
The incident was witnessed by a neighbor boy who alerted police.
Elliott's nude body was found in the trunk of a car. After a 90-minute standoff with
police, Gore surrendered and Martin was rescued from an attic, naked, handcuffed,
with her legs tied with electrical cord.
Gore was convicted of first-degree murder, two counts of kidnapping, and three counts
of sexual battery. He was sentenced to death in March 1984.
Waterfield was convicted of manslaughter for his role in Elliott's death and was
sentenced to 15 years in prison.