Troy Leon Gregg (1953 - July 29, 1980) was the first condemned individual whose death sentence was upheld by the United States Supreme Court after the Court's decision in Furman v. Georgia invalidated all previously enacted death penalty laws in the United States.
Gregg was convicted of having murdered Fred Edward Simmons and Bob Durwood Moore, who had given him and another man a ride when they were hitchhiking. The crime occurred on 21 November 1973.
In Gregg v. Georgia, the Supreme Court held that the State of Georgia could constitutionally put Gregg to death.
Gregg never made it to the electric chair. He escaped from prison in July, 1980, the night before his set date for execution, but died the following night in a bar fight in North Carolina.
---
GREGG v. THE STATE.
Murder. Gwinnett Superior Court. Before Judge Merritt.
GRICE, Chief Justice.
Troy Leon Gregg was tried and convicted in the Superior Court of Gwinnett County for the murders and armed robberies of Fred Edward Simmons and Bob Durwood ("Tex") Moore. The case is before this court on appeal and mandatory review of the death sentences imposed on each of the four counts charging these crimes.
The evidence which the state presented to prove guilt is that which follows.
On Wednesday morning, November 21, 1973, the appellant Gregg (age 25) and a traveling companion Floyd Ralford ("Sam") Allen (age 16) were hitchhiking north in Florida. They had only $8 between them when they were given a ride by the above named victims.
About two hundred forty miles north of Miami on the Florida Turnpike, their automobile broke down. A Florida State Highway Patrolman accompanied Simmons and Moore to an automobile dealer where Simmons purchased a 1960 red and white Pontiac. Thereafter, they again picked up Gregg and Allen and resumed their journey northward. En route, both Simmons and Moore were seen in possession of large sums of money.
At the intersection of I-10 and I-75 in north Florida, another hitchhiker, Dennis Weaver, was picked up. He rode with the group until he got out at the intersection of I-85 and Highway 23 (North Druid Hills Road) in Atlanta, Georgia, at approximately 11:00 p.m. that evening.
Gregg drove during the time Weaver was in the car while Simmons and Moore did considerable drinking. No fighting words were exchanged by any of the men while he was present.
Allen stated to a police detective in the appellant's presence as follows: that at the intersection of Georgia Highway 20 and I-85 in Gwinnett County, Georgia, they stopped for a rest stop and Simmons and Moore got out; that Gregg turned around and told Allen to get out, "we're going to rob them"; that Gregg lay up on the car with a gun in his hand to get good aim and as Simmons and Moore were coming back up the bank he fired three shots; that one of the men fell and the other staggered; that Gregg then circled around the back of the car and approached the two men, both of whom were then lying in a drainage ditch; that Gregg placed the gun to one's head and pulled the trigger, then went quickly to the other one and placed the gun at his head and pulled the trigger again; that he took their money and whatever contents were in their pockets; and that he then told Allen to get in the car and they drove away.
The bodies of Simmons and Moore were found in the drainage ditch. A State Crime Laboratory medical examiner stated that death was caused by gunshot wounds, that Simmons had been shot in the right corner of the right eye in the region of the temple and Moore had been shot once in the right cheek of the face and once in the rear of his head.
On Friday morning, November 23, 1973, the hitchhiker, Dennis Weaver, went to an Atlanta restaurant for breakfast. While there he noticed an article on the front page of an Atlanta newspaper that led him to call the Gwinnett County Police Department. He told them he thought Gregg and Allen were going to Asheville, North Carolina.
In response to a bulletin from Gwinnett County authorities, the Asheville Police apprehended Gregg driving Simmons' 1960 Pontiac at about 3:00 p.m. November 24, 1973. With him in the car were Allen and three other persons. A .25-caliber automatic pistol was found in Gregg's pocket. He also had approximately $107 in cash. Ballistics tests subsequently established that bullets from the gun in Gregg's pocket caused the death of Simmons and Moore.
Weaver accompanied police officers to Asheville where he identified the automobile in which he had ridden with Gregg and the two victims, and headbands worn by Gregg and Allen.
When asked if that was how it happened, he responded, "Yes, it was."
In rebuttal of defense evidence the state established that when asked by an Asheville detective why he did it, Gregg replied: "By God, I wanted them dead." Also, the state presented evidence that the appellant, while awaiting trial, wrote a letter to Allen, requesting that he testify as outlined in the letter, which accorded with the appellant's trial testimony.
The appellant testified that be and Allen were given a ride by Simmons and Moore; that throughout the trip Simmons and Moore were drinking beer or whiskey; that when they stopped at the intersection of Georgia 20 and I-85 "Fred hit me on the left jaw and knocked me in the drainage ditch and I got back up and asked him to leave me alone and he hit me the second time and knocked meback into the drainage ditch and when I come out of the drainage ditch the second time he came at me. I don't know what he had in his hand, it could have been a knife or pipe, I don't know what it was, but when he came at me the second time I shot him."
The appellant swore that he was very scared; that he left there because he was scared and drove the car up I-85 until they got to Howard Johnson's and stayed all night; that he did not mean to kill either one of the victims and shot them to protect himself; that he had over a hundred dollars on him by virtue of a cab driver he bumped into repaying money owed him; and that the new clothing and equipment in his possession when he was apprehended were either bought by Allen, found in the motel room, or already owned by him. He denied writing some of the words in the letter of instruction written to Allen while both were in jail.
---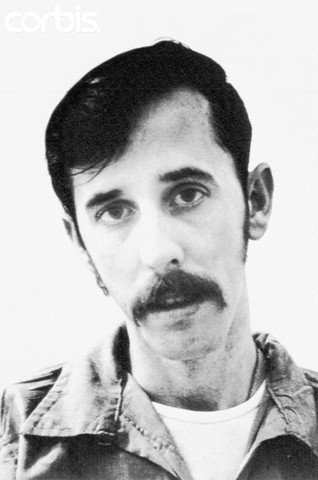 Troy Leon Gregg