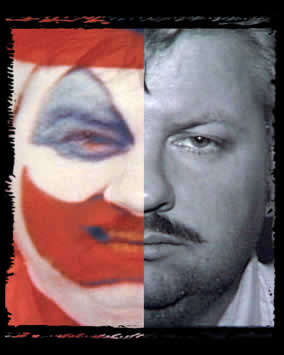 In 1975, Gacy joined the Jolly Joker Club, whose members dressed
as clowns to entertain children at parties or hospitals.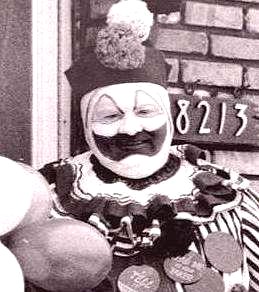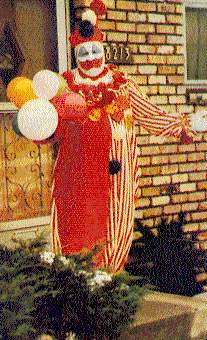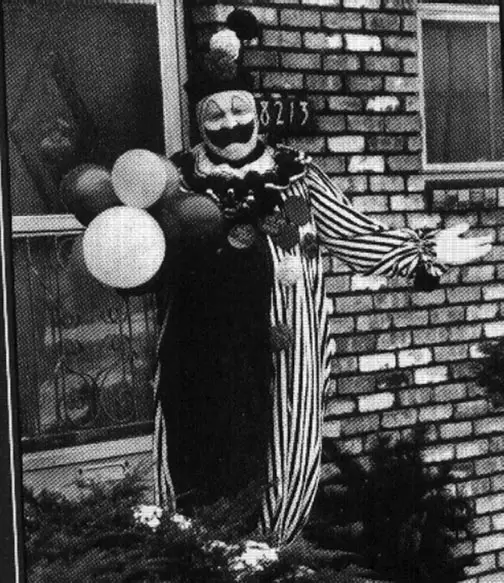 John Wayne Gacy as Pogo the clown in front
of his Des Plaines, Illinois, home in 1976.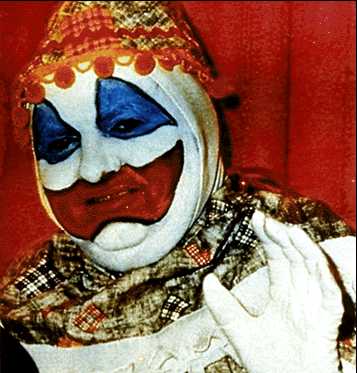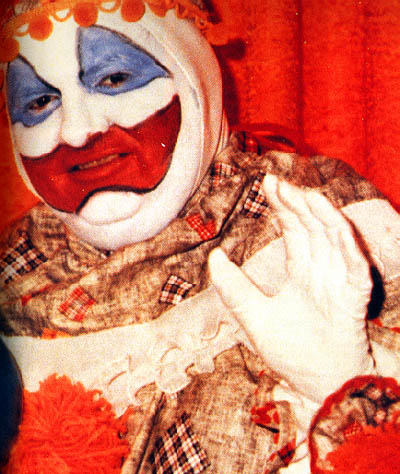 Aug 1977, Gacy als Patches the Clown.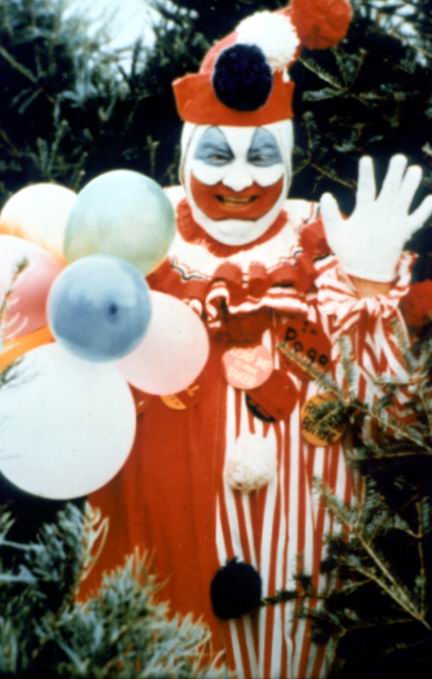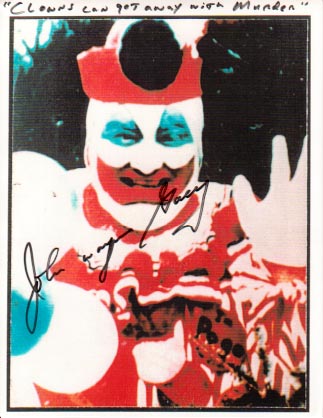 Rare photo, signed by John W. Gacy.

On top border you can read his infamous quote,
"CLOWNS CAN GET AWAY WITH MURDER"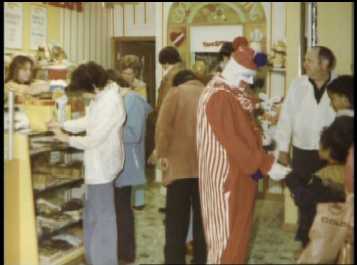 Gacy as Pogo the clown.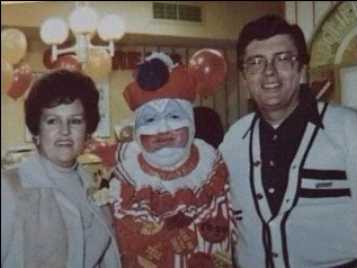 Gacy as Pogo the clown.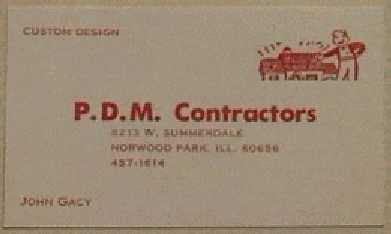 PDM Business card.
In 1974, Gacy decided he wanted to go into business for himself. He began a contracting
business named Painting, Decorating, and Maintenance or PDM Contractors,
Incorporated. He hired young teenage boys to work for him.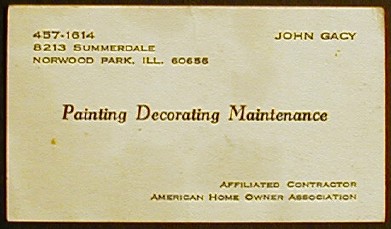 Another PDM Business card.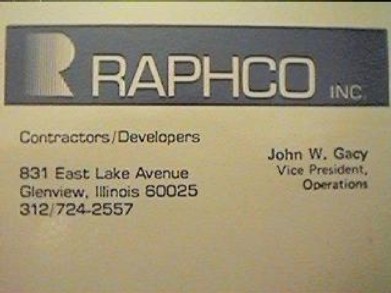 Raphco Business card.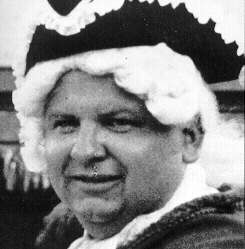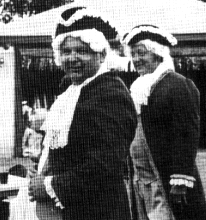 Gacy on one of his party's.
Gacy organized memorable barbecue parties in which he invited all those close to him.
On one occasion more than three hundred guests showed up to attend one of Gacy's
parties. The two that were attended by the most people were a luau theme party
and a Western theme party.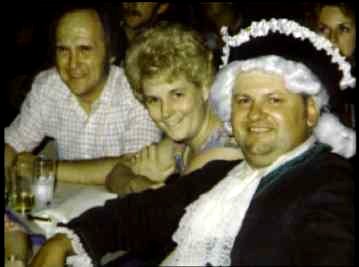 Gacy at one of his theme parties.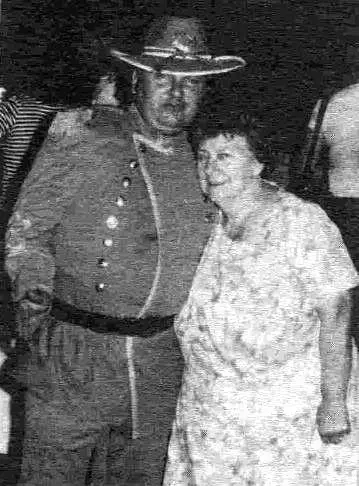 John Wayne Gacy with his mother, Marion
at one of his theme parties.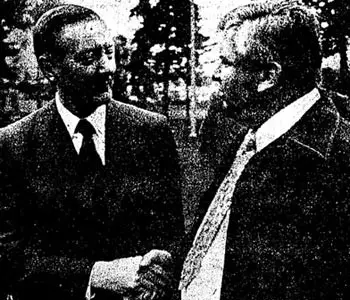 Chicago Mayor Michael Bilandic (left) shakes hands with serial killer John Wayne Gacy
in the spring of 1978 at a groundbreaking ceremony for a senior citizen's facility.
Gacy, a construction contractor, liked to think of himself as a player in local politics.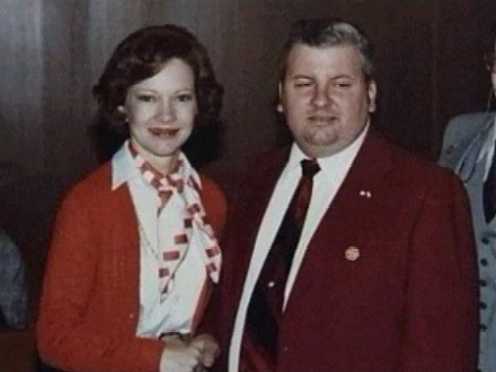 Gacy with Rosalyn Carter, at the 1978 Polish Freedom Day Parade.
First Lady Rosalynn Carter poses with serial killer John Wayne Gacy (second from left) in May, 1978,
about seven months before police started digging up bodies buried under his house.
The First Lady was in Chicago to celebrate Polish Constitution Day. In the photograph, Gacy wore an "S"
pin apparently issued by the Secret Service to identify those cleared to be on the reviewing
stand. At the time, Gacy was almost done with his killing spree.
Later, lawyers for Gacy included Rosalynn Carter on the list of more than 150 potential defense
witnesses at his trial. The entry read, "Mrs. James Carter, White House, Washington , D.C."
But she was never called to testify at Gacy's trial.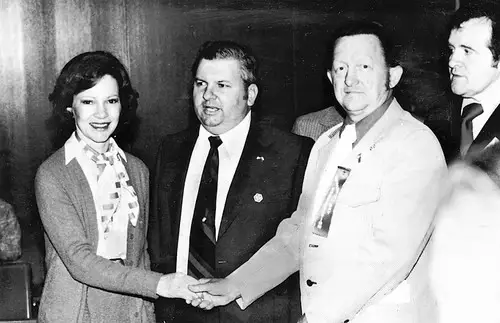 Then First Lady Rosalynn Carter next to serial killer John Wayne Gacy in May 1978.
(Tribune file photo.)