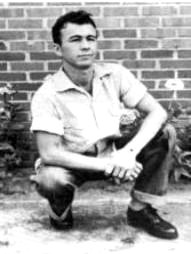 Donald Henry "Pee Wee" Gaskins, age 21.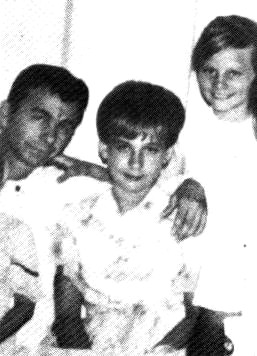 Donald Gaskins with his daughter Shirley and Niece Janice.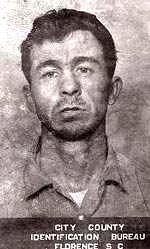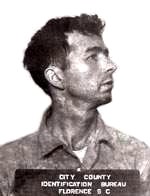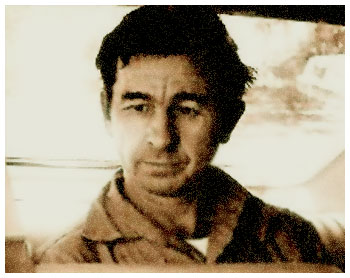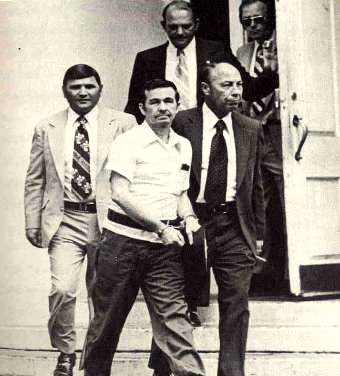 Donald "Pee Wee" Gaskins being led by law officers.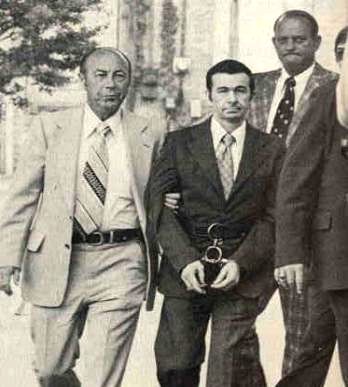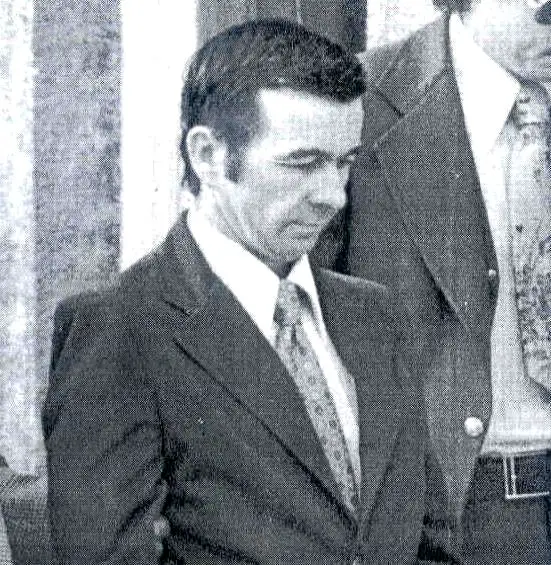 Pee Wee being led to court.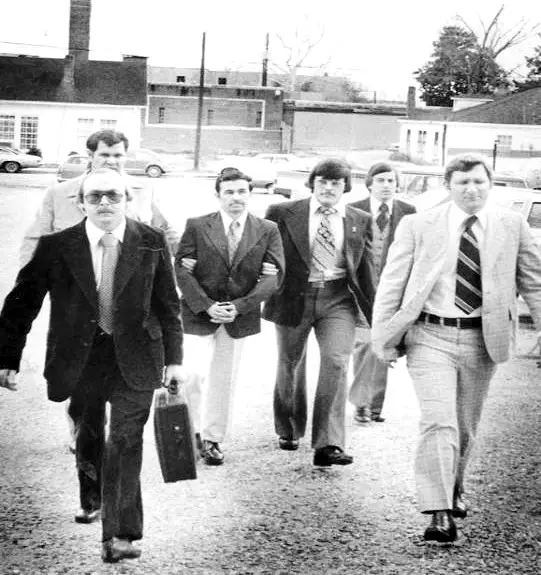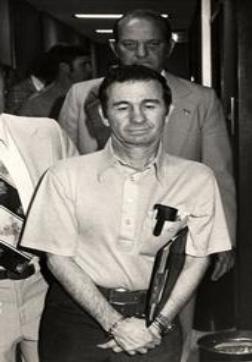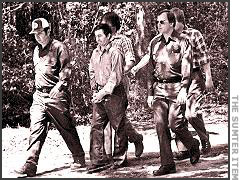 Pee Wee leading cops to places of burial.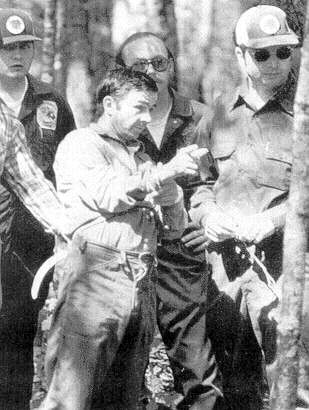 Gaskins shows location of victims to police.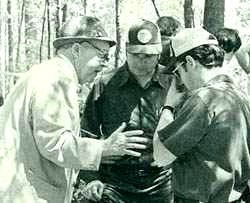 Coroner Eaddy, Sheriff Barnes and Agent Springs.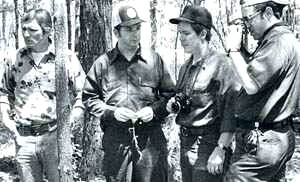 Investigators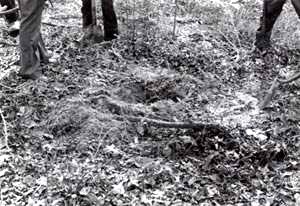 Searchers identify grave site.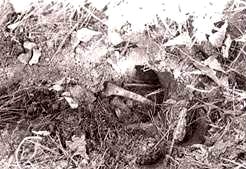 Bones of Gaskins' victim.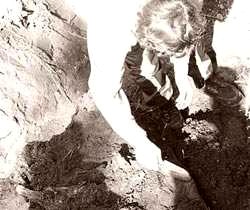 Forensic pathologist working on grave.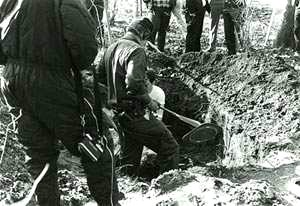 Police checking gravesite with metal detector.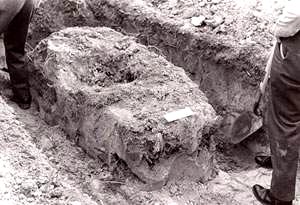 Greve site before removal of remains.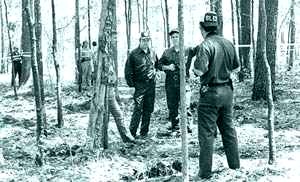 After search, police rope off area.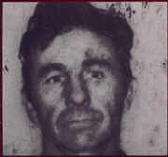 Gaskins' Mug Shot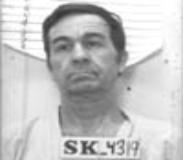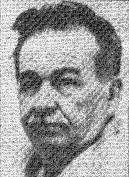 Donald Gaskins on Death Row

.

A closer view of Pee Wee's signature.