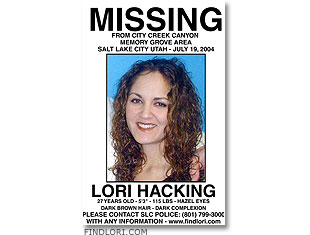 Lori Hacking was reported missing on July 19, 2004. According to her husband, Mark, she arose at about 5:30 a.m. and drove from her home in Salt Lake City to a local park where she liked to jog. Mark said he was expecting Lori, who was five weeks pregnant, to wake him upon her return. But the 27-year-old brokerage house trading assistant never came back and never showed up for work. The couple was getting ready to move to Chapel Hill, N.C., where Mark told family and friends he had recently been accepted to medical school.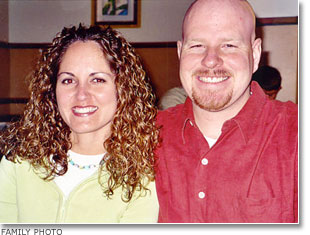 But police soon learned that Mark, a psychiatric-ward orderly, had never graduated from college or applied to medical school. On the morning Lori vanished, he purchased a new mattress shortly before reporting his wife's disappearance. On July 20, 2004, while search teams scoured the area looking for Lori, Mark was admitted to a psychiatric hospital after police found him running naked in sandals by a motel near his home.
Lori's silver Chevrolet was found at the gates of Memory Grove Park, the place where she allegedly took a sunrise run on the day she went missing. Police used helicopters, cadaver dogs and infrared binoculars in their search for the missing woman.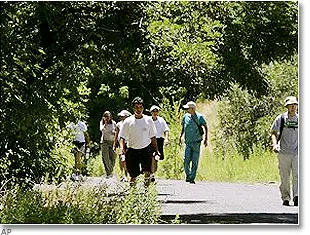 In the days after Lori's disappearance, more than 1,200 volunteers took to the hills where she may have jogged, searching for any clues that might help bring Lori home. On July 24, 2004, police discovered a clump of brown hair in a car wash's trash bin less than a block from the store where Mark purchased the new mattress.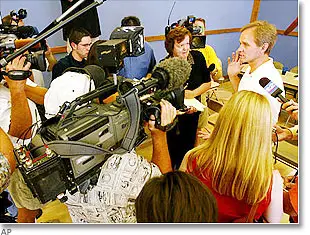 Ed Smart, seen here at a July 22, 2004, news conference held by Lori's family, is all too familiar with the pain of searching for a loved one. Smart's daughter Elizabeth was missing for nine months after being allegedly kidnapped by a homeless couple. Smart and his family, who also reside in Salt Lake City, joined the Hacking family's search for Lori.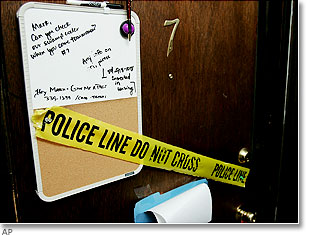 Police affixed crime-scene tape to the door of Mark and Lori's Salt Lake City apartment. Lori's coworkers told Associated Press reporters that the trading assistant had been arranging for on-campus housing at the University of North Carolina's medical school. On Friday, July 16, 2004, her last day at work, her coworkers said she left early and in tears after receiving a phone call from a campus official, presumably informing her that Mark was not enrolled at the school. Cops have since seized box springs, bedding and computers from the Hacking home and impounded Mark's car.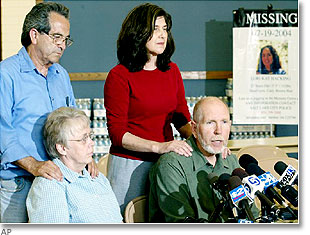 Mark's parents, Janet and Douglas Hacking (far right), and Lori's parents, Eraldo and Thelma Soares (left), kept a united front during the search efforts. When Mark's deceptions came under scrutiny, family members told reporters that they wanted to keep the focus on finding Lori, not on Mark's behavior.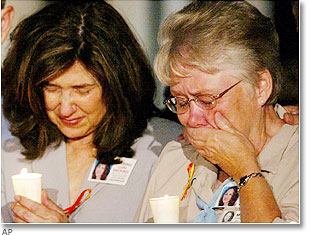 Janet Hacking and Thelma Soares, mothers of Mark and Lori, participated in a moment of silence at a candlelight vigil held for Lori at Memory Grove Park on Sunday, July 25, 2004.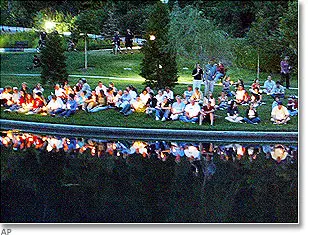 Six days after Lori vanished, more than 3,000 volunteers turned out to distribute fliers and search for the missing Utah woman. That evening, they held candles and sat near the pond in Memory Grove Park at a vigil for Lori. Two days later, police focused their search efforts on a nearby landfill, using cadaver dogs at night in the hopes of finding Lori's body.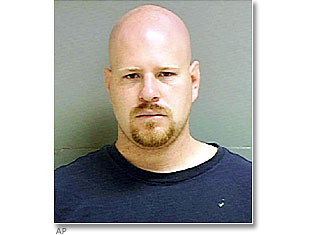 Mark Hacking was arrested on Aug. 2, 2004, after his release from a mental-health facility. Police claim Hacking confessed to his brothers that he shot Lori the night before he reported her missing, after a heated argument over his lies. He was charged with first-degree murder of his wife, Lori.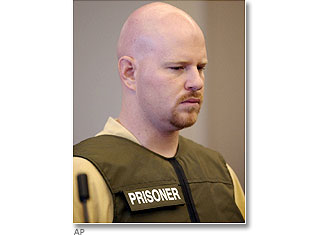 Mark Hacking remained silent and looked puzzled during an Aug. 16, 2004, courtroom appearance in Salt Lake City, Utah, where a judge scheduled a preliminary hearing date on charges of first-degree murder and obstruction of justice. Though he now faces life in prison, if Lori's body is found, the charge could be upgraded to aggravated assault, which would make him eligible for the death penalty.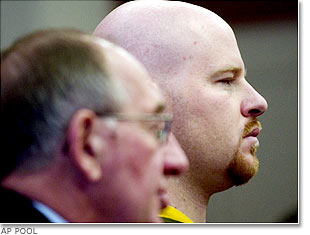 At a court appearance on Sept. 23, 2004, Hacking, seen here with his lawyer, Gil Athay, waived his right to a preliminary hearing, essentially acknowledging that prosecutors had enough evidence to support their charges.

Less than a week later, investigators turned up Lori's remains in the landfill using her dental records. The remains were found among trash that included newspapers dated July 16-19, the weekend she disappeared. Investigators also found business envelopes from the University of Utah Research Park area, where Mark Hacking worked.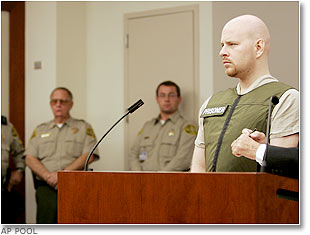 Hacking pleaded not guilty to first-degree murder on Oct. 29, 2004.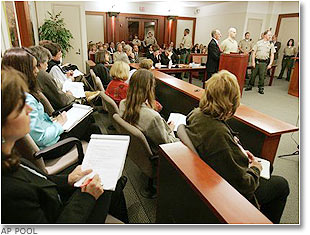 On April 15, 2005, Hacking changed his plea to guilty as members of the press looked on.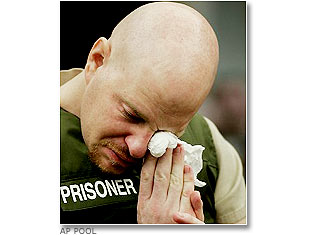 Hacking wiped away tears as he received a sentence from six years to life
on June 6, 2005, for killing his wife Lori.

CourtTV.com