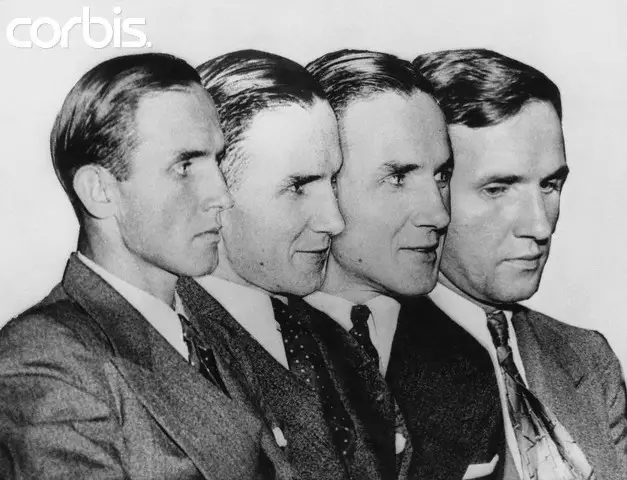 Four profile views of Bruno Richard Hauptmann as he registers varying emotions, just as he will,
no doubt, when he takes the witness chair and tells his own story.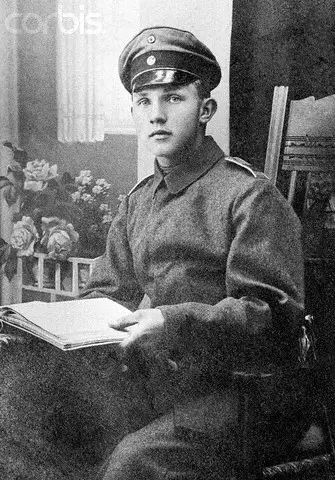 Bruno Richard Hauptman suspect in Lindbergh baby kidnapping and slaying is seen here in uniform
of the German Army when he was quite young; probably during or soon after the first World War.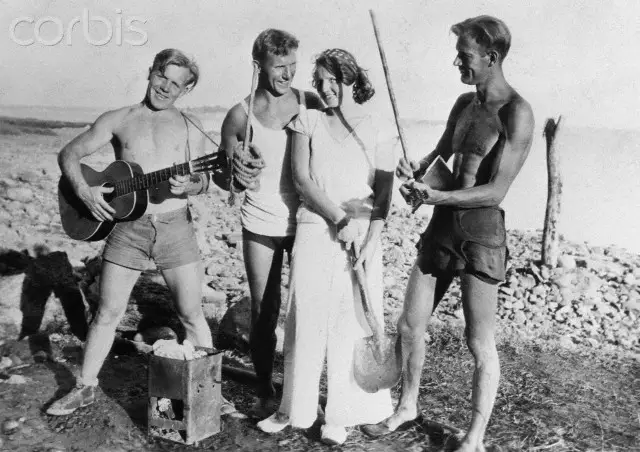 Bruno Hauptmann (second from left), indicted for extortion in the Lindbergh kidnapping case, relaxes
at a beach on Hunter's Island with friends Anita Lutzenberg and Hans Klappenburg (right).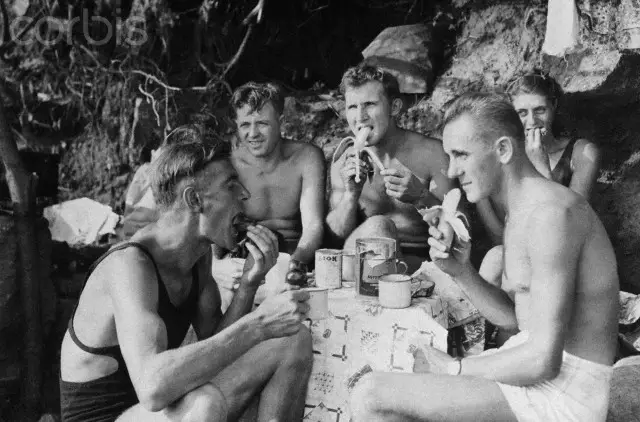 Pictures from Hauptmann family album... Here is a snapshot from the family album of Bruno Hauptmann,
indicted on an extortion charge in connection with the Lindbergh kidnapping, showing Hauptmann and a
group of friends at a beach picnic at Hunters Island, N.Y. Left to right: Hans Klappenburg, Carl Henkel,
Hauptmann, Mrs. Henkel, and man in front, right, unidentified.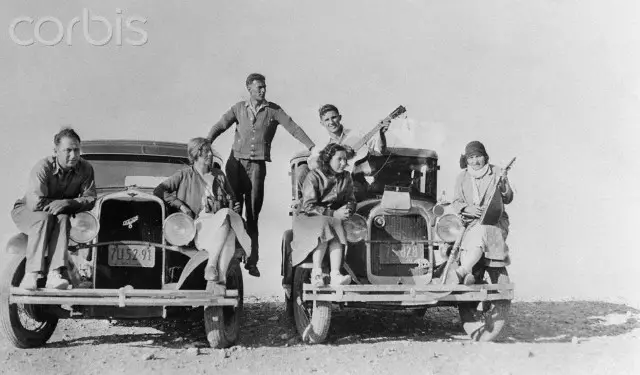 Pictures from Hauptmann family album... Here is a snapshot from the family album of Bruno Hauptmann
taken during a vacation party with friends in California. Mrs. Hauptmann is shown seated on the fender
of the family car at the left. Hauptmann is the man with the guitar on the other car.
The four other members of the group have not been identified.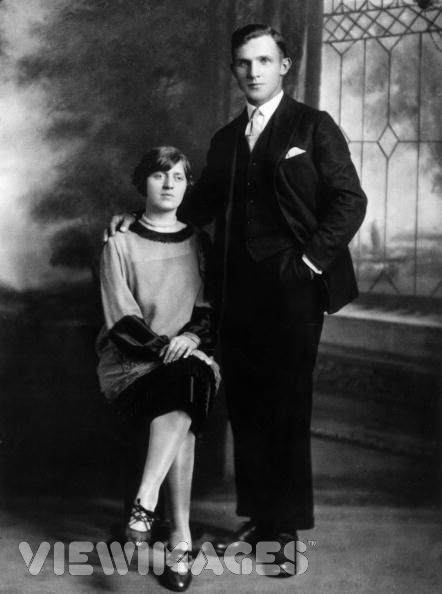 Full-length studio portrait of German criminal Bruno Richard Hauptmann standing with
his arm around his wife, Anna, shortly after their marriage.
(Photo by Hulton Archive/Getty Images)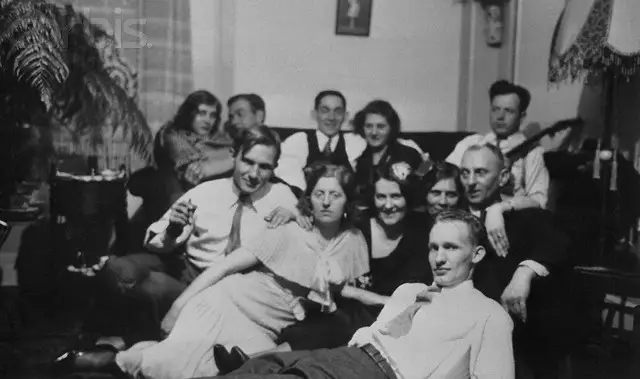 Picture taken from the family album of Bruno Hauptmann. The photo was taken at the
Hauptmann New Year's party ten months after the kidnapping. Those identified are
Isador Fisch (on sofa, 3rd from L) Mrs. Carl Haenkel, Hauptmann (bottom row, L) Mrs.
Hauptmann (bottom row, 2nd from L), and William Haas (R).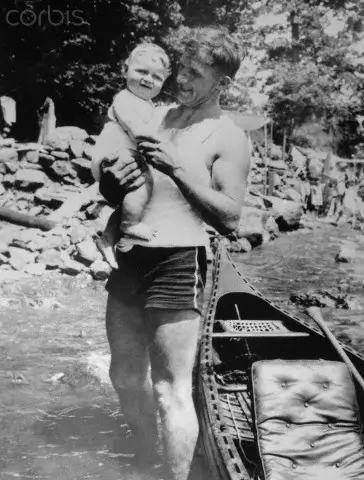 Bruno Richard Hauptmann gazes fondly at his son, Manfried, during an outing only a few months ago.
Hauptmann was an ardent canoeist and very fond of outdoor life. This was one of the last snapshots
made of him before his arrest as a suspect in the kidnapping of the Lindbergh baby.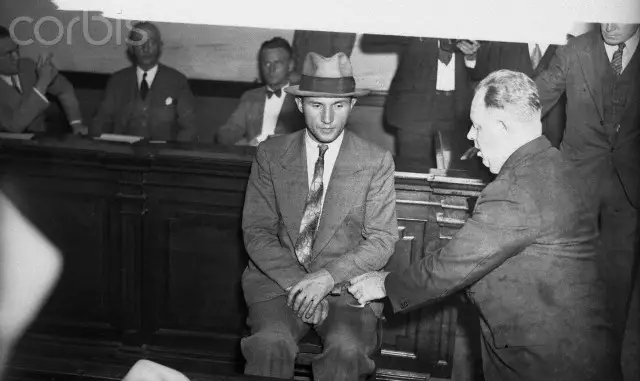 B. Richard Hauptmann said to be a German alien and in the country illegally, is shown here (with hat on).
Hauptman was taken into custody when, it is alleged, he paid for for gasoline for his car with a bill
identified as part of the Lindbergh ransom money that J.F. Condon "Jafsie" of the kidnapping case,
turned over to unknown men in St. Raymond's cemetery for the release of the baby.
September 20, 1934.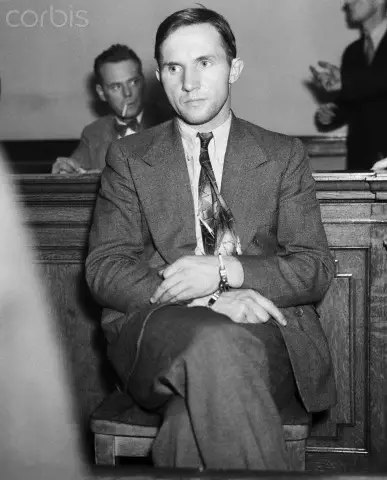 At the Greenwich Street police station, Bruno Hauptmann, main suspect in the Charles Lindbergh baby
kidnapping, awaits questioning. He will be interviewed by FBI chief J. Edgar Hoover, New Jersey State
Police superintendent Colonel Norman Schwarzkopf, and New York police commissioner John F. O'Ryan.
September 20, 1934.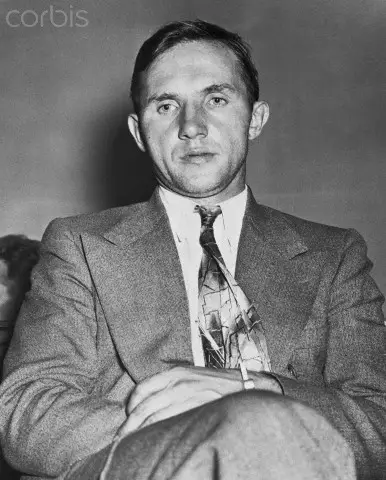 A revealing closeup of Bruno Richard Hauptmann of the Bronx, N.Y., who was arrested September 20th,
following the discovery of over $13,000 of the Lindbergh ransom money in his garage, adjacent to his
Bronx home on 220th Street and Needham Avenue. Hauptmann is an alien German living illegally
in this country. Dr. J F. Condon is said to have identified Hauptmann as the man to whom he
delivered the $50,000 ransom money. September 20, 1934.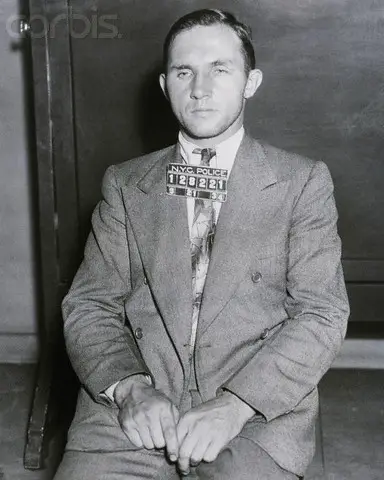 Bruno Richard Hauptmann after arrest as the receiver of the Lindbergh ransom.
September 21, 1934.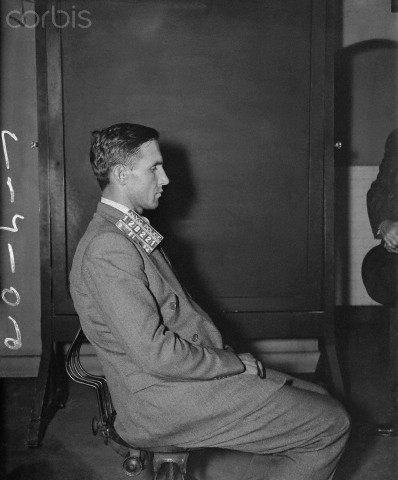 Photo is that of kidnap suspect Bruno Hauptmann's profile with police number.
September 21, 1034.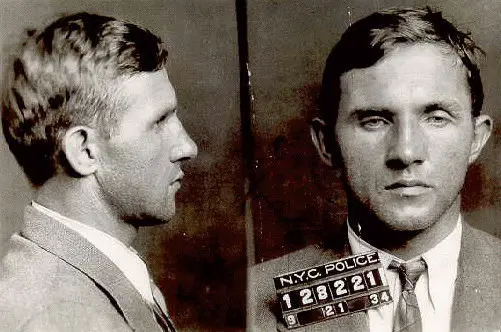 Bruno Hauptmann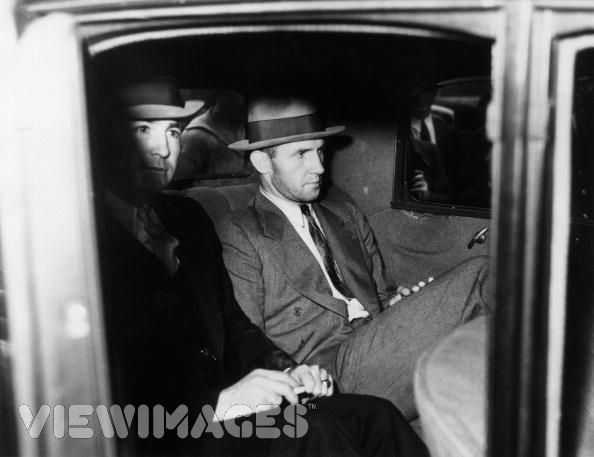 21st September 1934: Bruno Hauptmann (right), in the back seat of police car, leaving New
York Police Headquarters for arraignment in a Bronx court, New York City.
(Photo by APA/Getty Images)