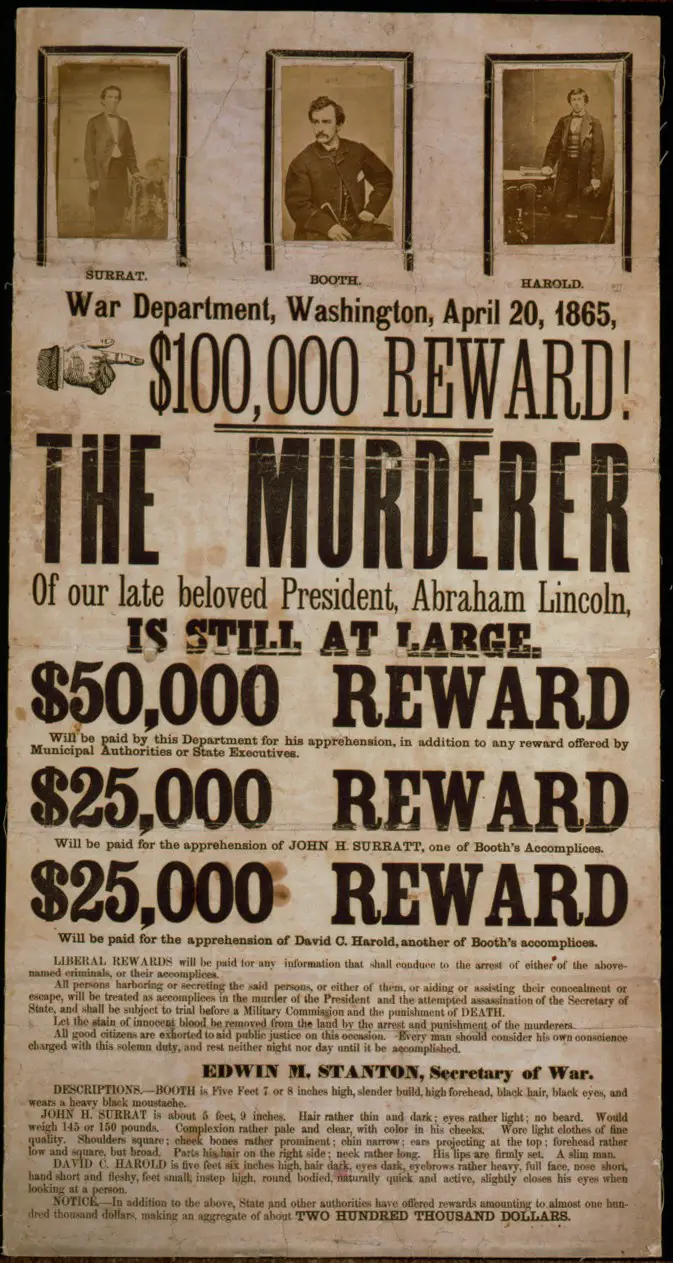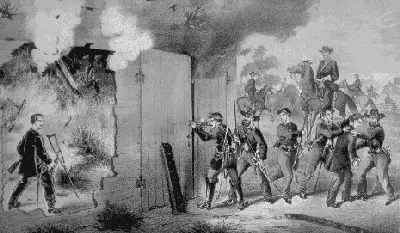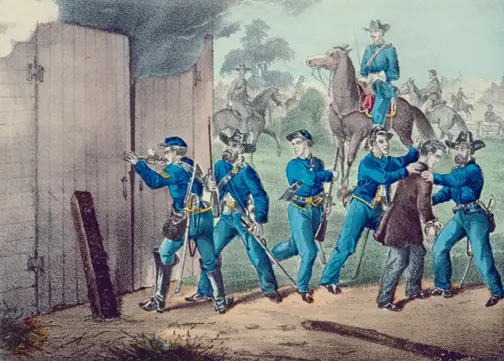 Herold captured as Booth stands in burning barn.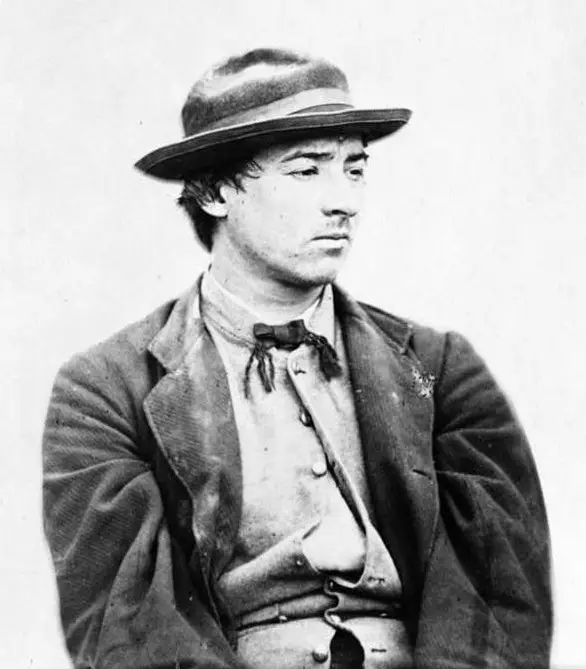 David Edgar Herold at the Washington Navy Yard after his arrest, 1865.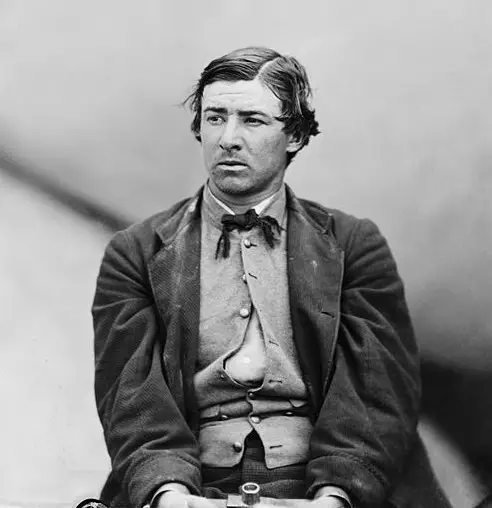 David E. Herold, one of the conspirators in the assassination of Abraham Lincoln,
photographed in the Washington Navy Yards, Washington D.C., after his arrest.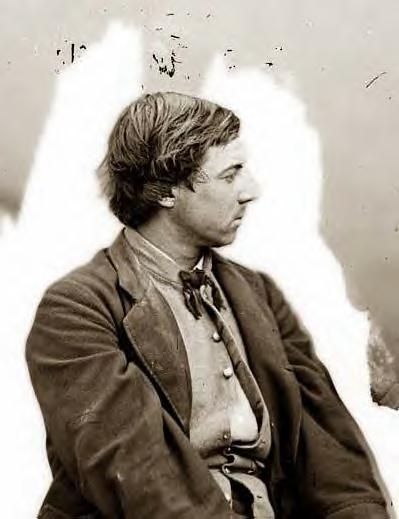 The photograph was taken on the deck of the Montauk, one of the ships
that carried the prisoners before they were jailed.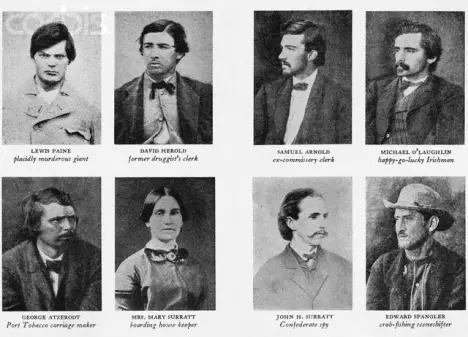 Eight of Lincoln Assassination Conspirators.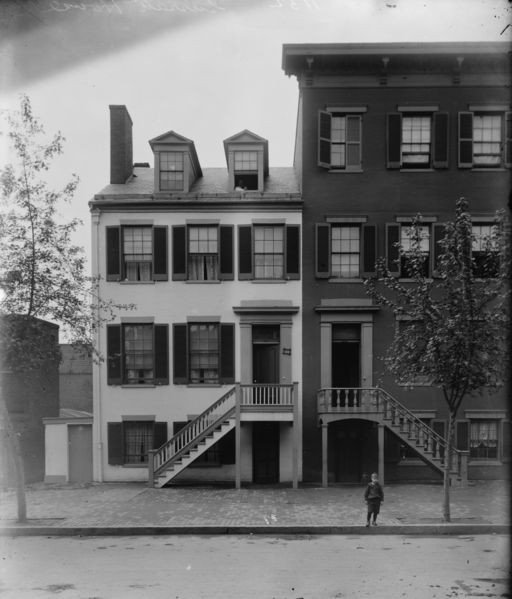 Mary Surratt's boarding house; meeting place of Lincoln conspirators.
Library of Congress description: "Mrs. Mary Surratt house at 604 H St. N.W. Wash, D.C.".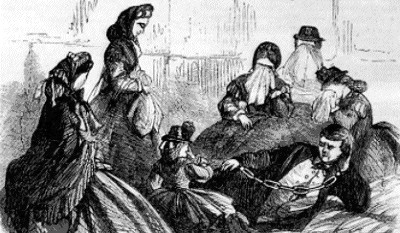 Herold visited in cell by sisters on day of his execution.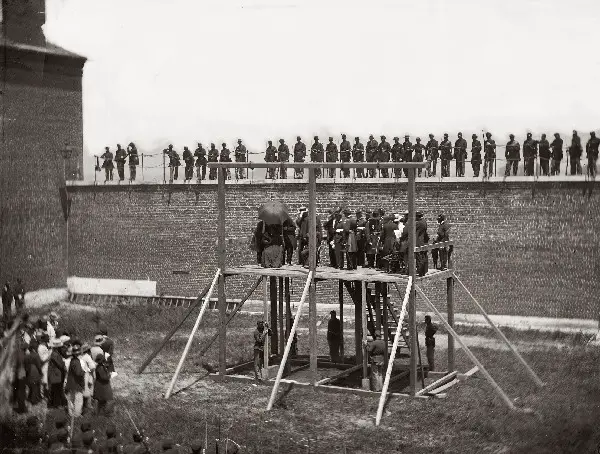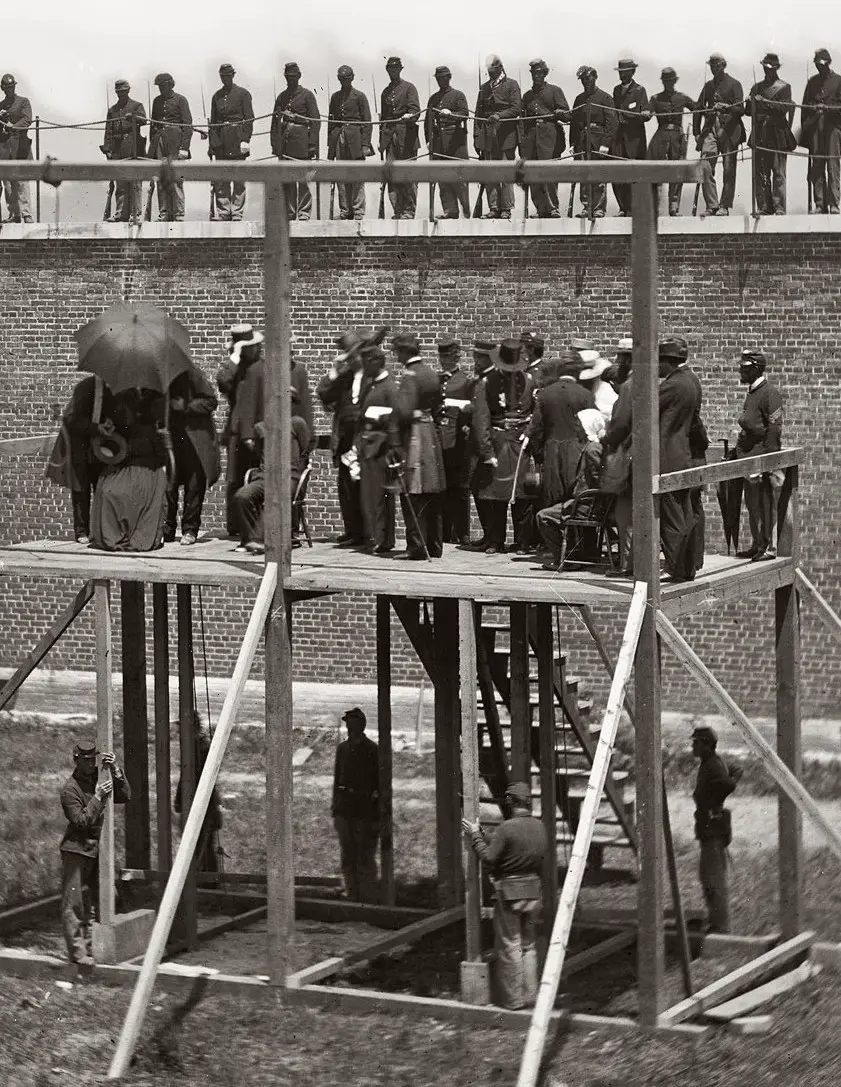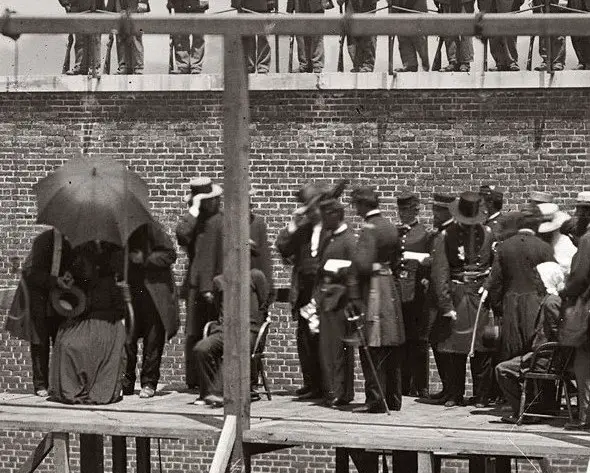 The four condemned Lincoln assassination conspirators (Mrs. Surratt, Payne, Herold, Atzerodt)
with officers and others on the scaffold at Fort McNair. July 7, 1865.
Photo by Alexander Gardner.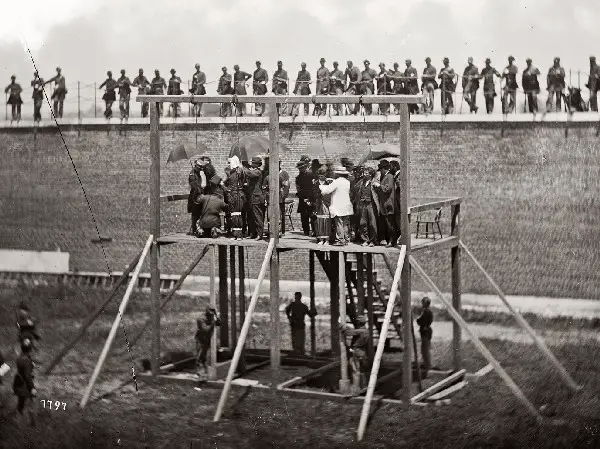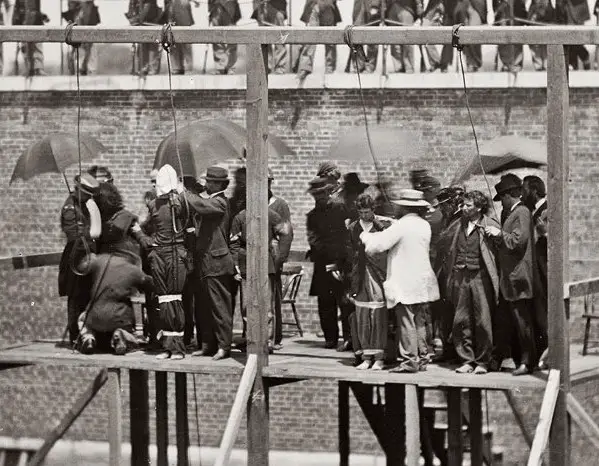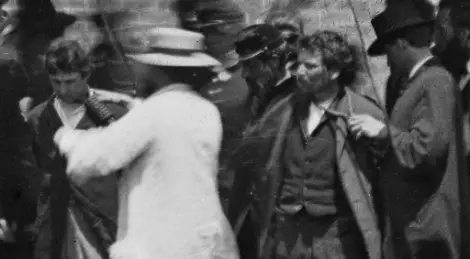 Lincoln assassination conspirators. Adjusting the ropes for hanging the condemned at Fort
McNair. July 7, 1865. From left, Mary Surratt, Lewis Powell, David Herold and George
Atzerodt. Photo by Alexander Gardner.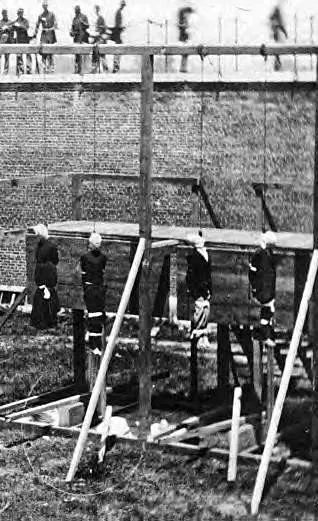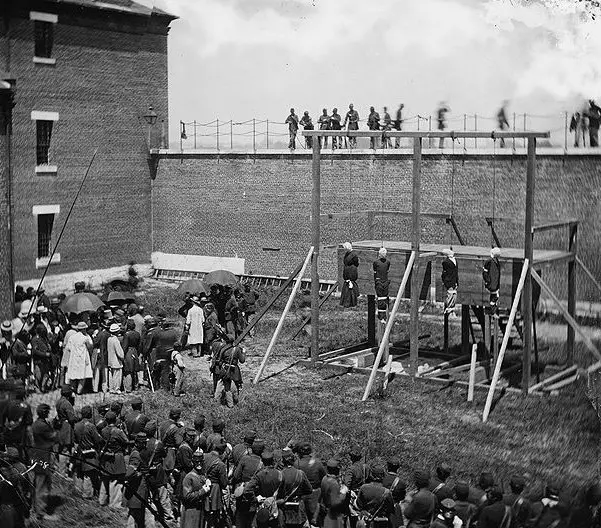 Execution of the four people condemned as conspirators (Mary E. Surratt, Lewis T. Powell,
David E. Herold, and George A. Atzerodt).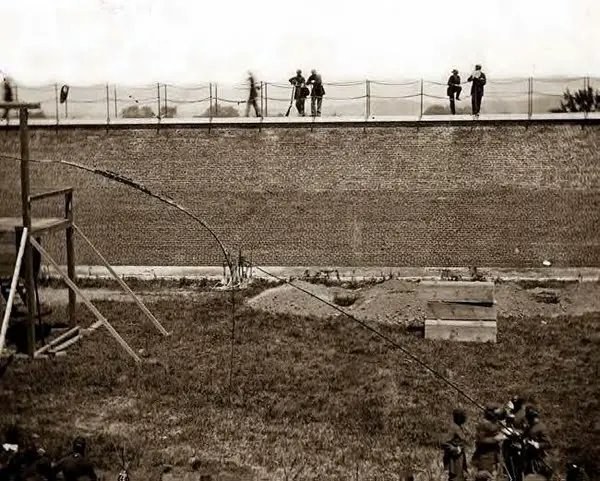 Coffins & Graves ready for Lincoln assassins 1865.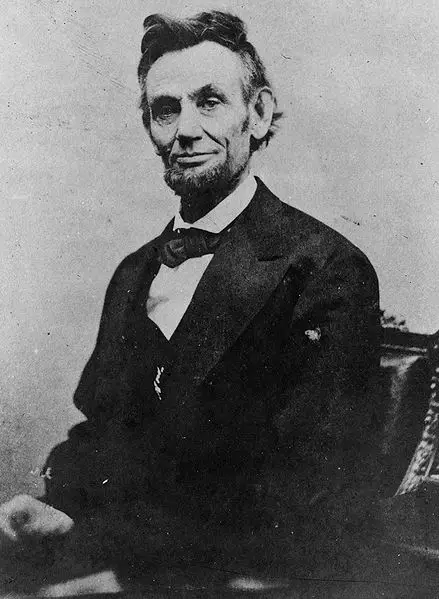 Abraham Lincoln's last formal photograph, taken February 5, 1865 by Alexander Gardner.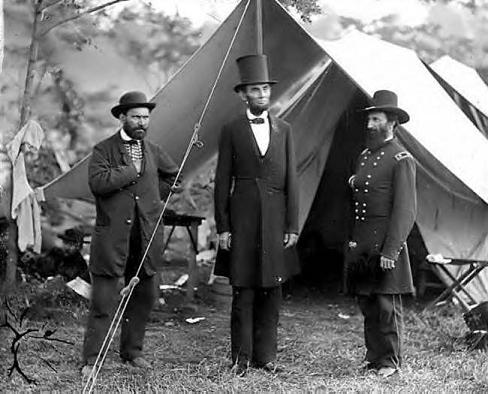 The man on Lincoln's right was Allen Pinkerton, Lincoln's head of Security.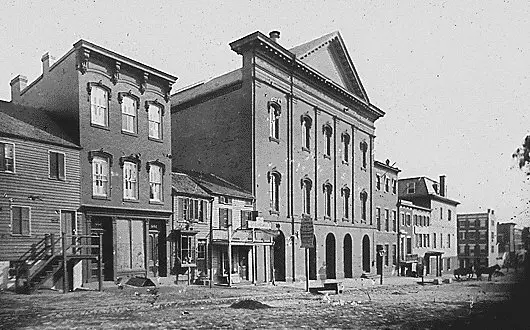 Ford's Theatre in Washington, D.C., site of the assassination of U.S. President
Abraham Lincoln in 1865.
Photograph by Mathew Brady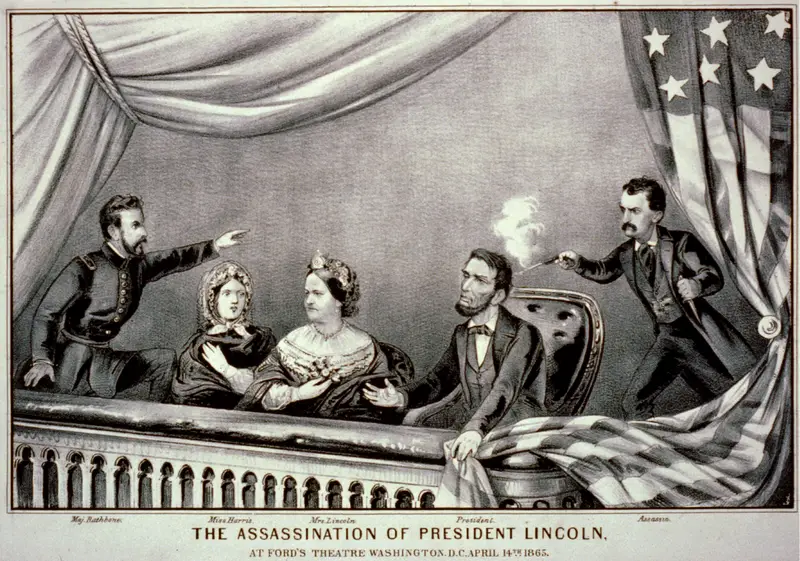 Lithograph of the Assassination of Abraham Lincoln. From left to right: Henry Rathbone,
Clara Harris, Mary Todd Lincoln, Abraham Lincoln, and John Wilkes Booth.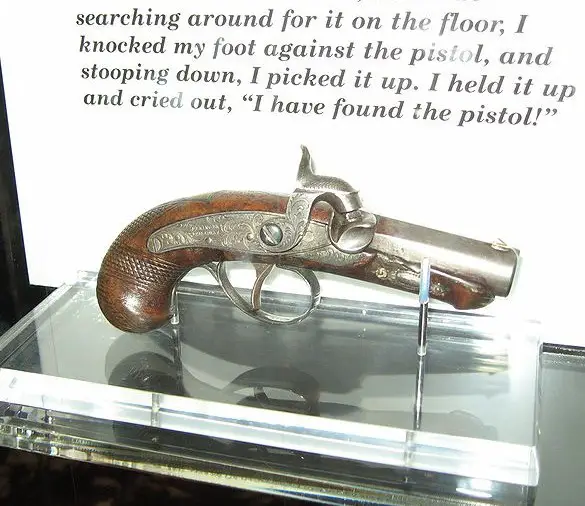 The gun Booth used to kill Lincoln. In the Ford's Theatre basement museum.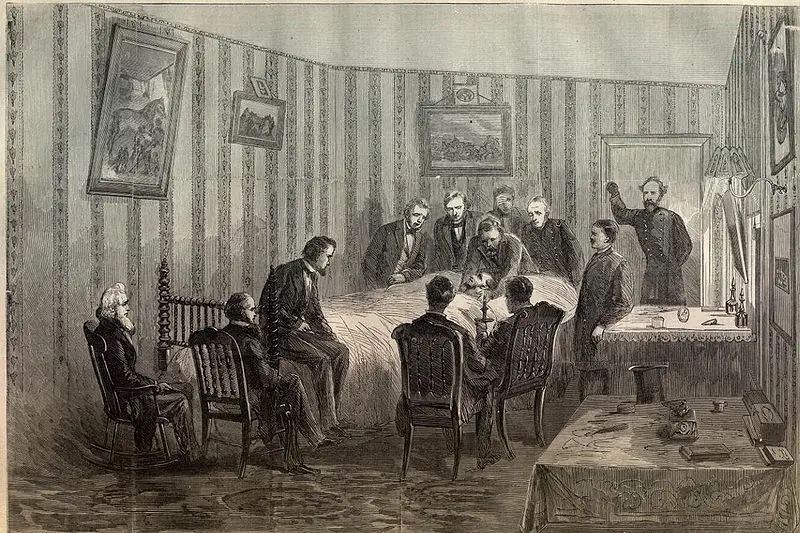 Scene at the death-bed of President Abraham Lincoln.