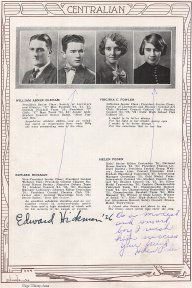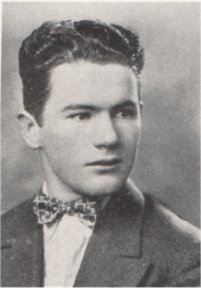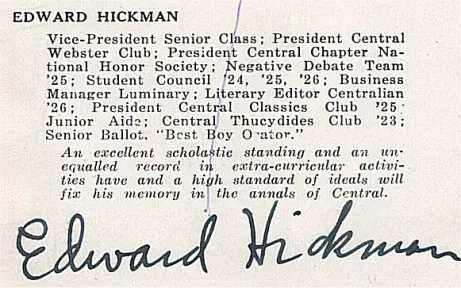 Here is a copy of the page of the Centralian yearbook where his senior picture is.
He was on a separate page where the photos were larger because he was the
vice president of the senior class. He autographed the yearbook next to his
write-up. He tried so hard to succeed. He was on the staff of the Centralian
yearbook, the Central Luminary school newspaper, he was an officer or member
of a number of clubs. Money was short because his father deserted the family
and there was a good prize for the oratory contest. Edward practiced for
hours almost every day for this contest. He got second place
and a check for $5.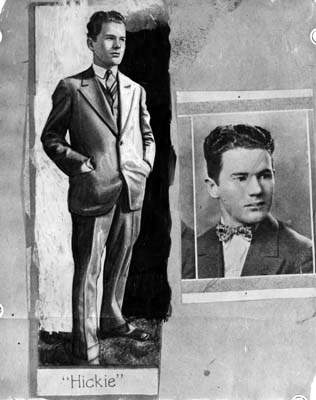 Under this classbook photo of William Edward Hickman appeared the words, "An excellent
scholastic standing, unequaled record in extra-curricular activities and possessed of a
high standard of ideals." On December 24, 1927, he asked his schoolmates to forgive
his later record.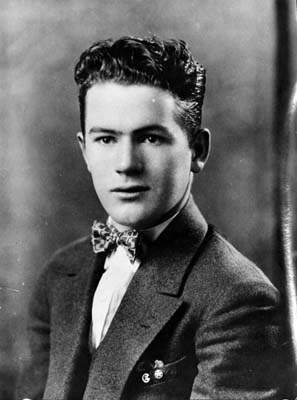 Hickman was an honor student in high school and a leader in Sunday school,
but he took the steep, twisting path downward.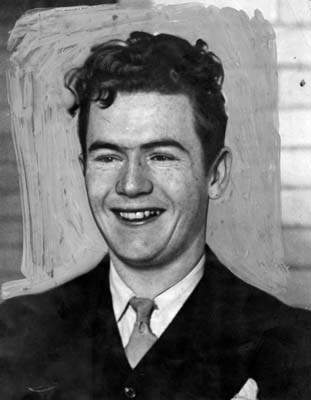 The smiling William Edward Hickman, also known as the "Fox," saying, "Why shouldn't I grin?
There will be plenty of time for remorse when I get in the death cell or up on the gallows
at San Quentin. I'll do my worrying then."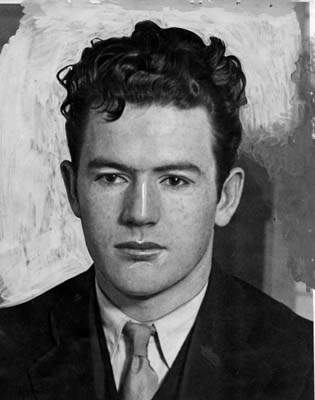 A sullen "Fox" says, "I thought I was a superior being, above right and wrong. I committed
murder to prove to myself that I was supernatural. Now I see that I was wrong."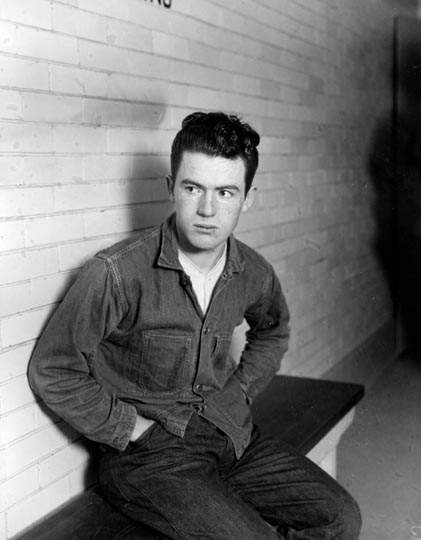 A photograph of William Edward Hickman sitting on a bench in the hallway.

Two photographs of Hickman, one facing sideways and the other facing forward.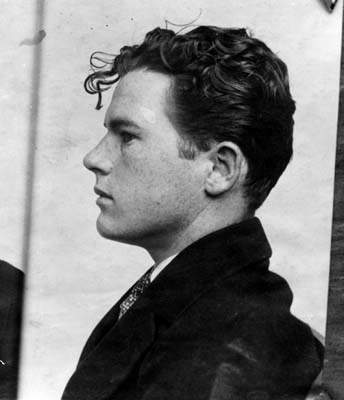 William Edward Hickman, positively identified as the kidnapper and murderer of 12-year-old
Marian Parker, whose father worked at the bank where Hickman was formerly employed.
His time at this job as a bank messenger gave him the knowledge that Perry Parker
loved his two twin daughters and would be a likely candidate to pay ransom
Hickman needed for college tuition.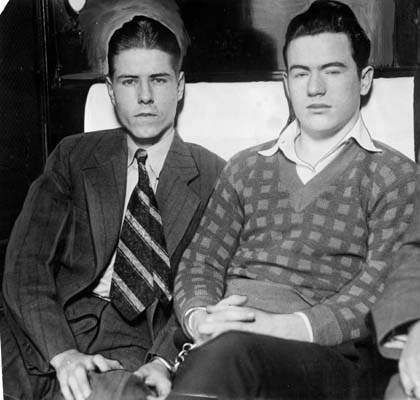 William Edward Hickman handcuffed to Welby Hunt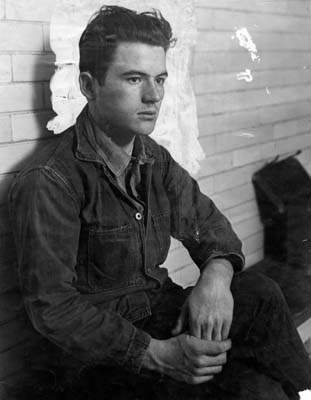 William Edward Hickman in his jail cell, where he calmly confessed he shot
Thoms and named friend Hunt as his accomplice.