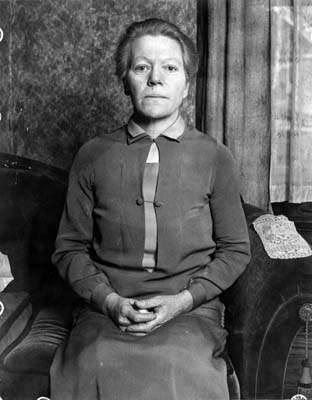 William Edward Hickman's mother, Mrs. Eva Hickman.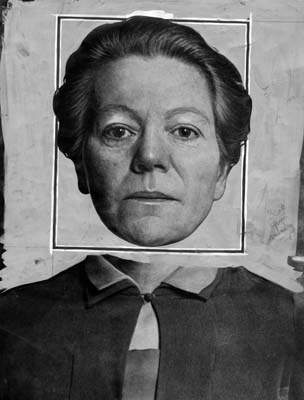 Accused murderer William Edward Hickman's mother, who arrived in Los Angeles December 27,
1927, for her son's trial. Before she knew he had admitted the killing, Mrs. Hickman
had left Kansas City to come to Los Angeles and give legal counsel to her son.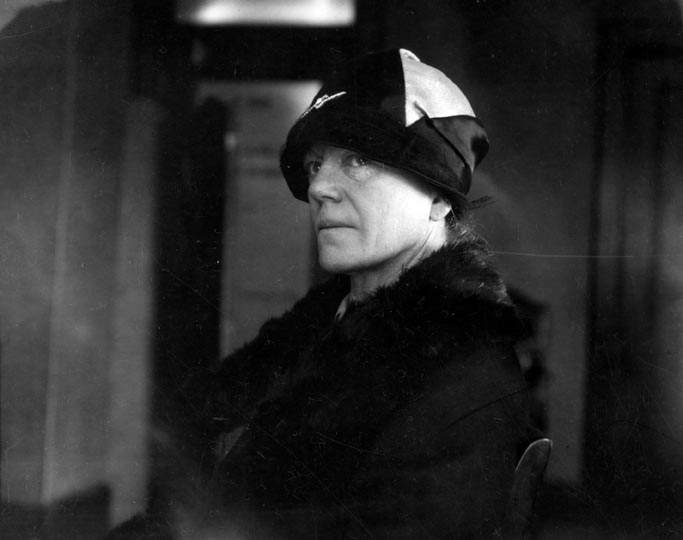 A portrait of the mother of the murder suspect: Mrs. William Thomas Hickman (Margaret Eva Buck).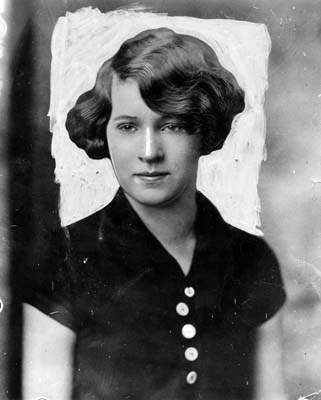 Mary Hickman, sister of William Edward Hickman, who lived with her mother
and was "stunned" by the revelation that her brother was the "Fox".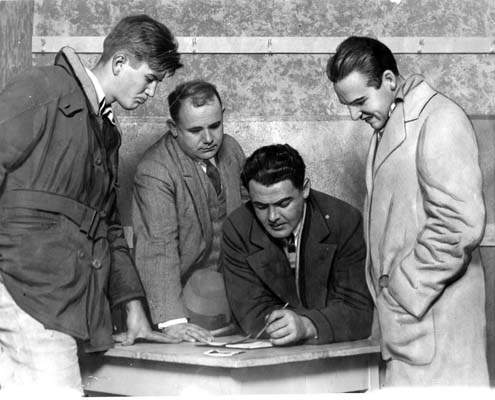 Monterey Park friends of William Edward Hickman, who knew him well, tell deputies of his past
life and habits. They said he read much, liked to dance, play pool and hike in mountains.
Left to right are K. P. Long, deputies Bert Amstein and A. D. Guasti, and M. S. Bond. Long,
a special officer, says Hickman once escaped arrest for speeding by a ruse.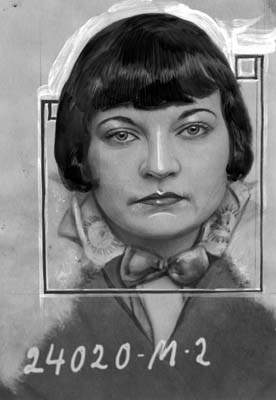 Rose Hurst, wife of Frank Andrew Kramer, brother of Oliver Andrew Kramer. William Edward
Hickman blamed "Andrew Kramer" for killing Marian Parker, but he had been
in jail since August. Hickman also named "June Dunning" as an accomplice.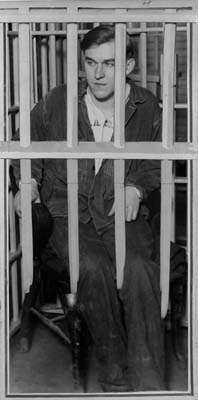 Northcott sitting in his cell at the Los Angeles County Jail on December 1, 1928, the cell which
was occupied by William Edward Hickman, the "Fox". Here he was relentlessly questioned.
He said, "I'm a misfit, and once a misfit always a misfit."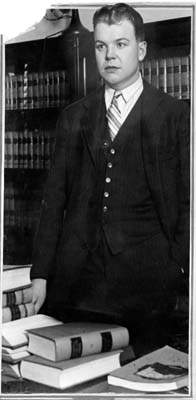 Jerome Walsh, 25-year-old attorney, who on January 4, 1928, was organizing
his fight in defense of William Edward Hickman for the "Fox's" murder trial
on the "only hope" plea of "not guilty by reason of insanity."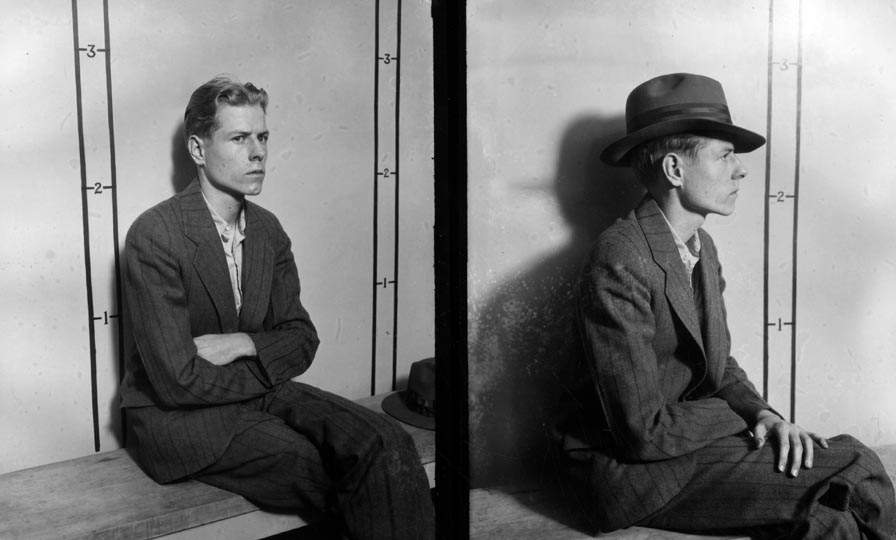 Two photographs of 16 year old Welby Hunt, with and without a hat. He was arrested
as an accomplice of William Edward Hickman in the holdup and murder of C. Ivy
Thomas, a Rose Hill druggist.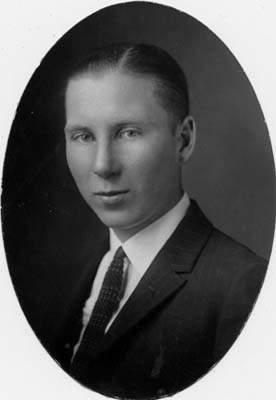 C. Ivy Toms, 24, who died of bullet wounds after police exchanged shots
with bandits holding him up in his drug store. Later Welby Hunt confessed
that he and William Edward Hickman had held up and murdered him.