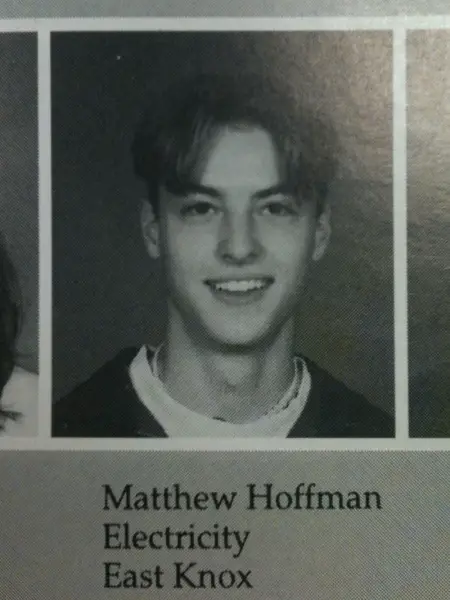 Matthew Hoffman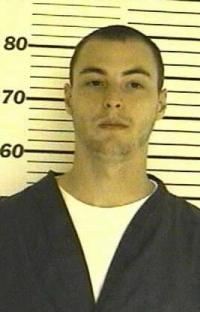 Matthew Hoffman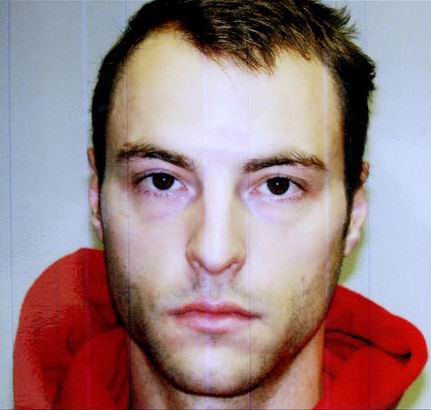 Matthew Hoffman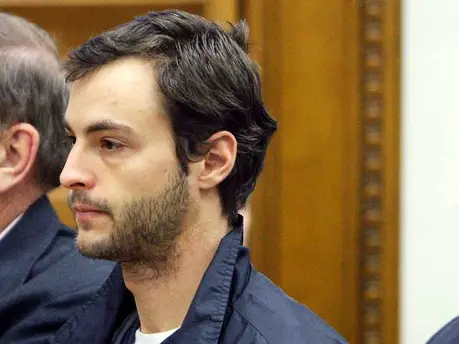 Matthew Hoffman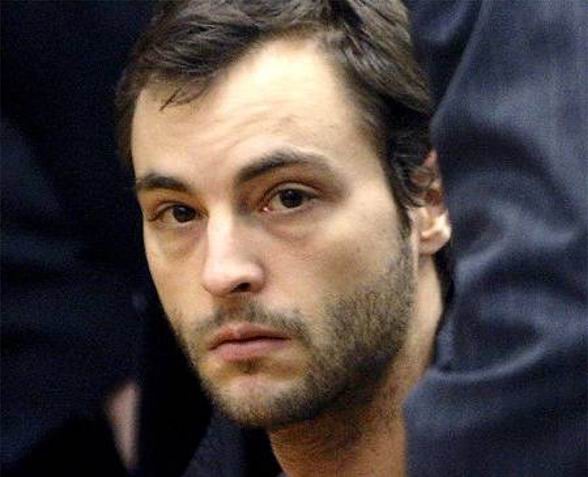 Matthew Hoffman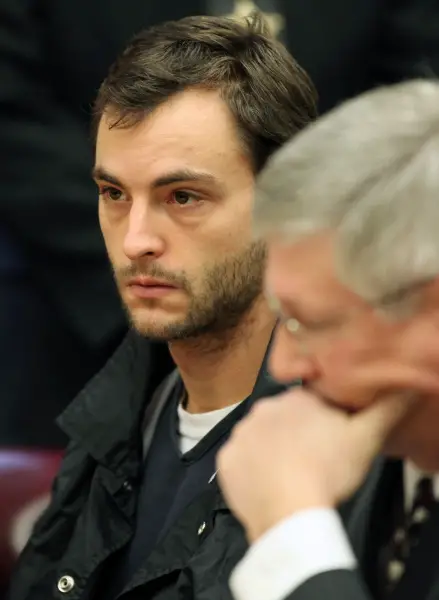 Matthew Hoffman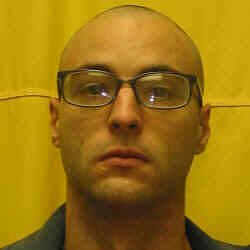 Matthew Hoffman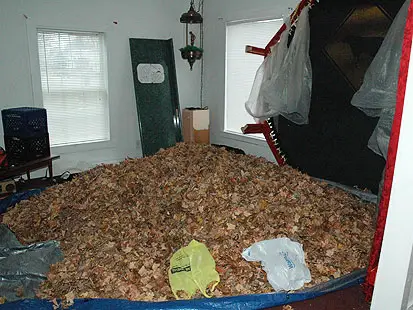 Matthew Hoffman's living room floor was covered in leaves.
(Courtesy of Knox County Prosecutor's Office)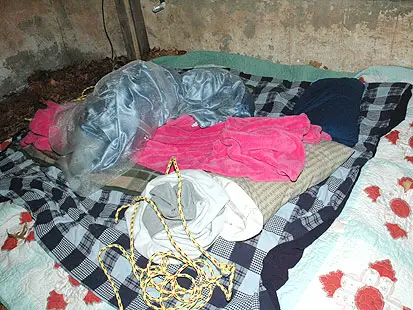 A teenage girl held hostage in Hoffman's basement for days was found
bound on this makeshift bed of leaves and blankets.
(Courtesy of Knox County Prosecutor's Office)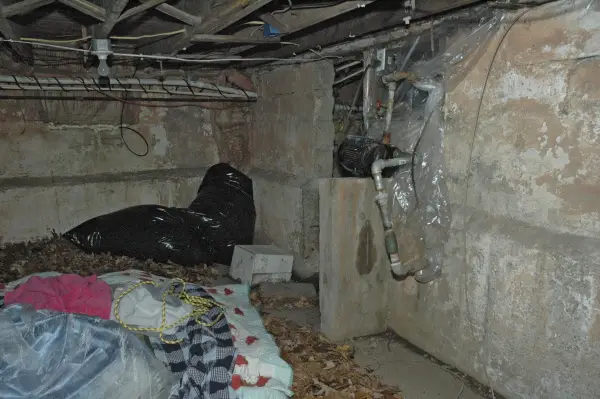 A detective's photo shows the bed of blankets and leaves on which authorities found the
13-year-old girl, with hands and feet bound, in Matthew Hoffman's barricaded basement.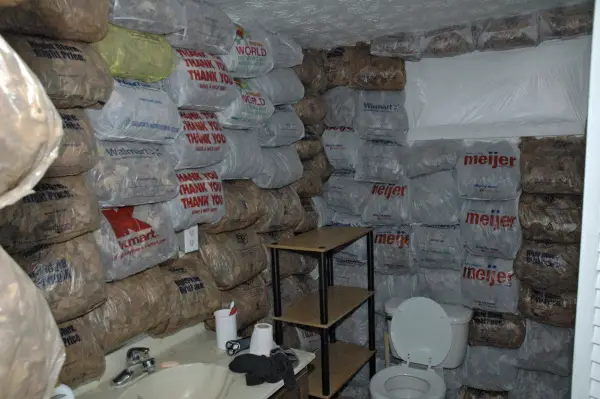 A detective's photo shows the walls in the bathroom of Matthew Hoffman's home in Mount
Vernon, covered with plastic bags filled with leaves. Authorities still speculate about the
leaves' purpose, but at least one suggests that they might have been meant for use
as a fire accelerant.
(Courtesy of Knox County Prosecutor's Office)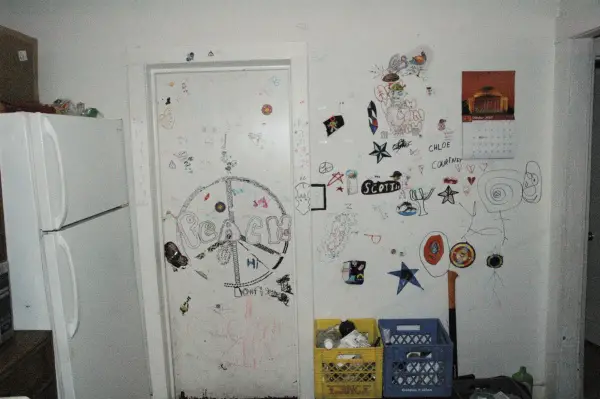 Surfaces in Matthew Hoffman's kitchen were covered with doddles,
including a giant peace sign on the door.
The victims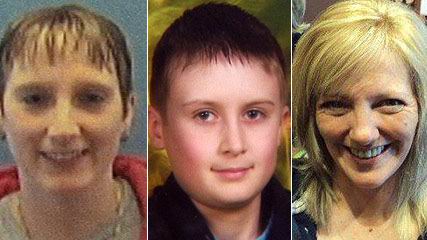 Found dead in a hollow tree were, from left, Tina Herrmann, her son Kody Maynard,
and Stephanie Sprang.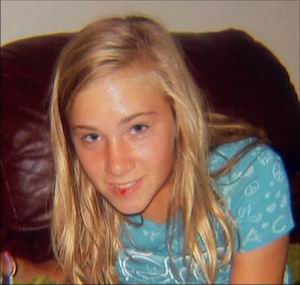 Sarah Maynard, 13, daughter of Tina Herrmann, was found alive inside Matthew Hoffman's home.