Steven F. Christensen Kathleen Sheets
October 15, 1985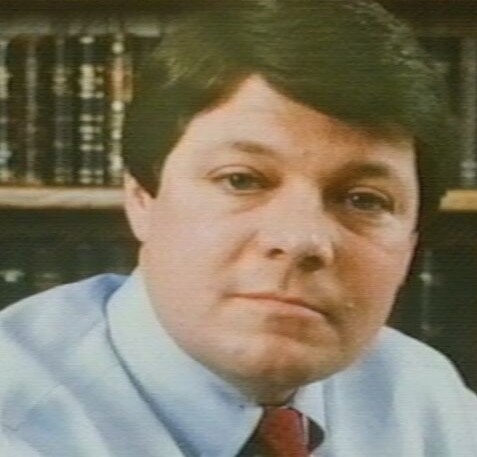 Steven F. Christensen, a Mormon bishop, picked up a box in front of his office in the
Judge Building located in downtown Salt Lake City. It turned out to be a motion
activated "booby-trapped shrapnel bomb" and he was killed immediately.
Christensen's Bombing Scene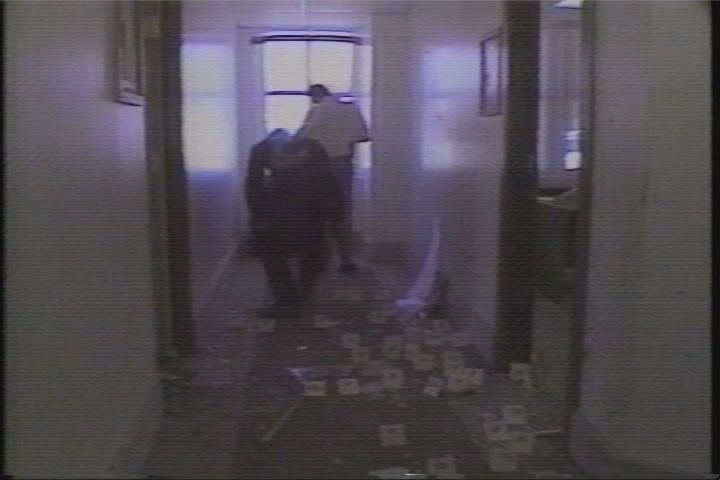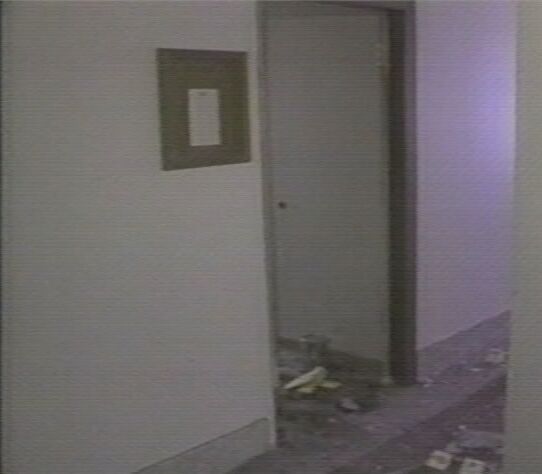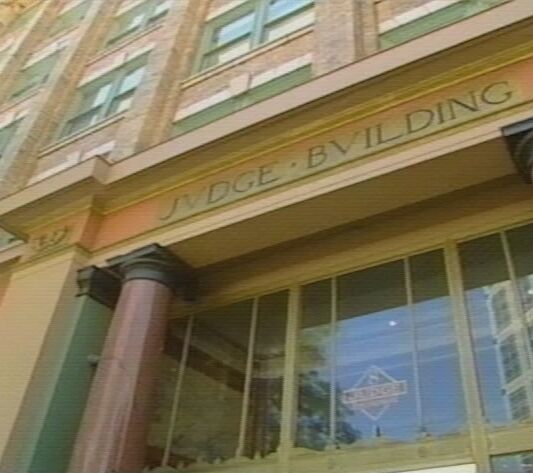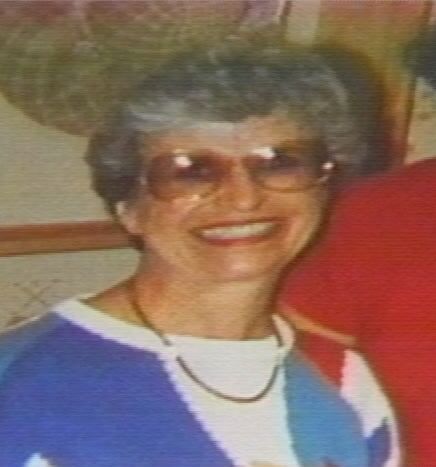 Later that morning another package exploded killing Kathleen Sheets, across town in exclusive Olympus Cove. The package was addressed to her husband, J. Gary Sheets who was also a bishop in the Mormon Church, and who had been in a business partnership with Steven Christensen.
Sheet's Bombing Scene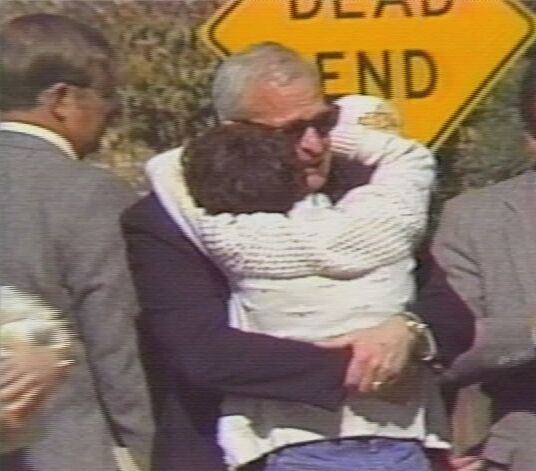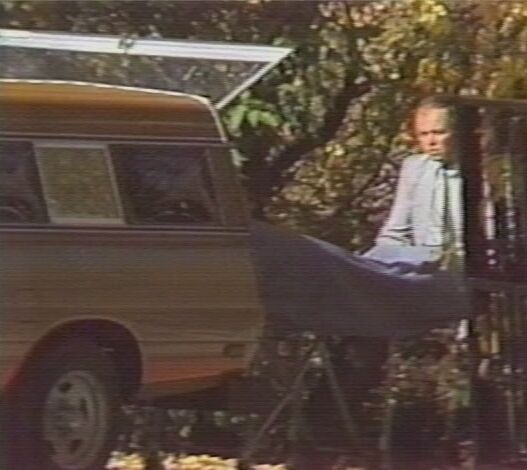 October 16, 1985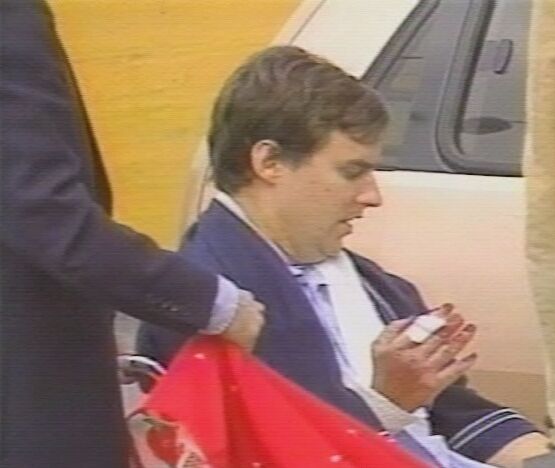 The very next day, yet another blast. This time, in a car, by the old Deseret Gym, and the
victim is Mark Hofmann. He loses some fingers and gets injured very badly, but survives.
The Scene of Hofmann's Carbombing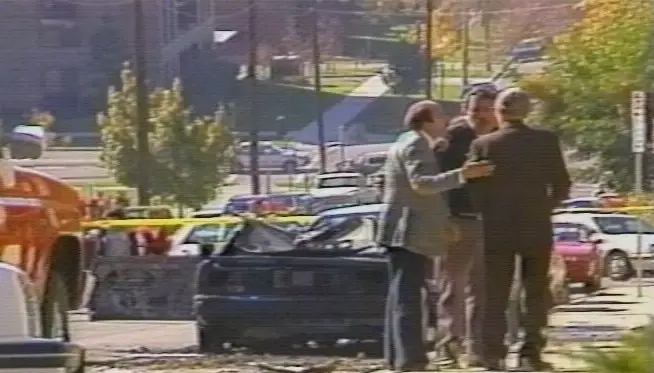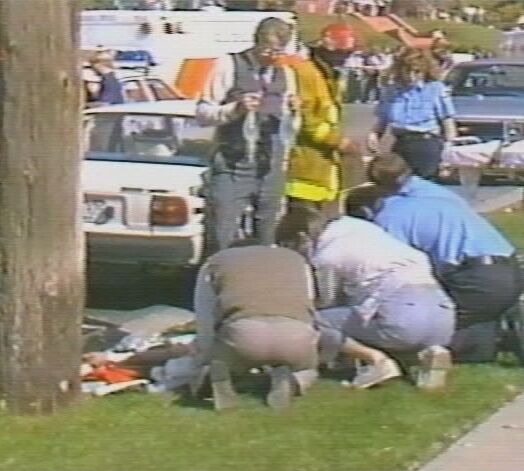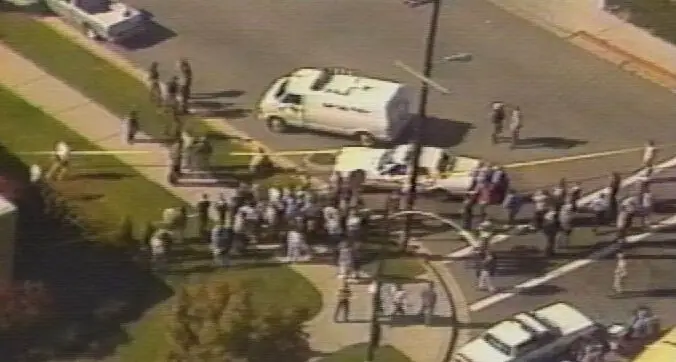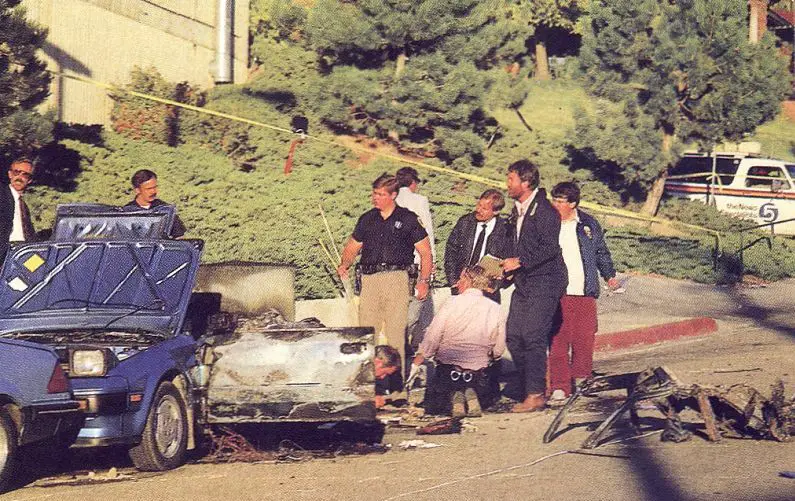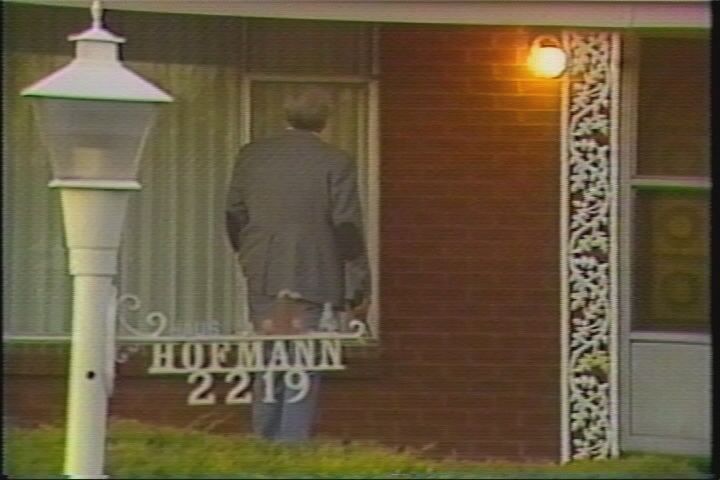 The Police search the Hofmann home.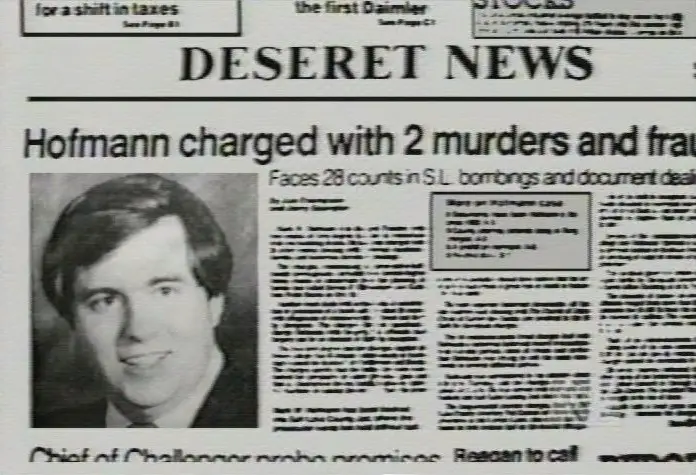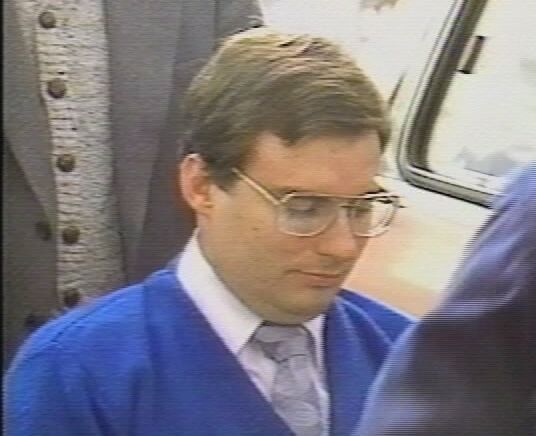 Mark Hofmann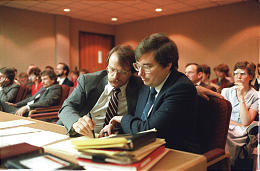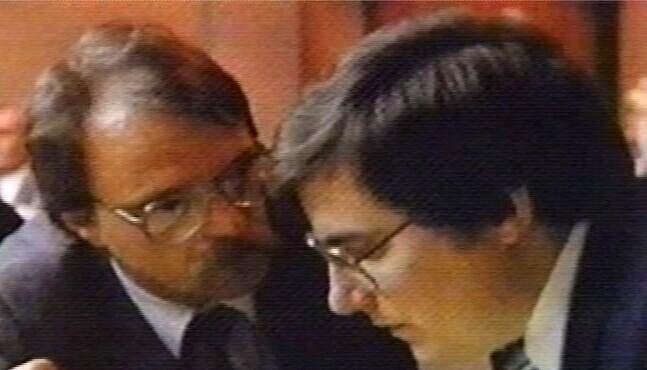 Mark Hofmann, right, consults with his attorney, Ron Yengich,
during a court appearance in April 1986.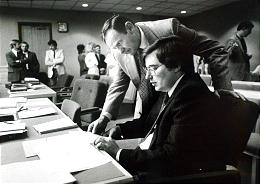 Mark Hofmann with his father, William, during a preliminary hearing in April 1986.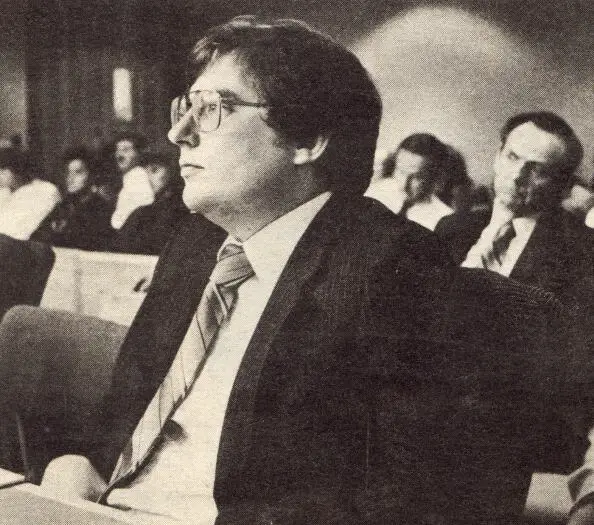 Mark Hofmann in Court.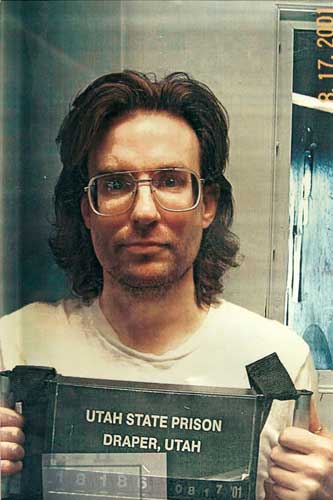 Mark Hofmann prison photo.