Taffy Hotene was born in Murupara in 1970, but was brought up in a chaotic and abusive foster home in Mangere.
By the age of 16 Hotene was being arrested for attempted rape and when he got out of prison he immediately offended again with a series of brutal attacks on women in Wanganui.
Hotene was sentenced to 12 years for these attack and, only seven weeks after being released on parole in 2001, he raped and murdered Auckland journalist, Kylie Jones in a frenzied attack in a Glen Innes park.
---
Notorious killer's final few hours
By Lin Ferguson and Lauren Priestley - Wanganui Chronicle
July 28, 2011
The final hours of notorious murderer and rapist Taffy Hotene have been revealed as part of a coroner's inquest which has exposed critical flaws in systems at Whanganui Prison.
Since the death of Hotene at the prison on November 26, 2009, prisons throughout New Zealand have been forced to adopt a new policy for keeping accurate records of all inmates' movements behind bars.
Hotene, 39, received an 18-year non-parole sentence in October 2000 for murdering Auckland journalist Kylie Jones, 23, and preventative detention for raping her.
He had completed eight years out of a 12-year prison sentence for attacking three Wanganui women and was out on parole when he attacked and killed Ms Jones.
Hotene was also involved with Black Power and had a history of violence.
He had first appeared in court at age 15 for theft, and again at age 17 for attempted rape at knifepoint.
Yesterday was the final day of an inquest into Hotene's death before Coroner Carla na Nagara.
On the day he died, Hotene was working at a pre-cast concrete factory within the prison grounds. He had been painting pre-cast panels for the Ohakea air base.
Prison instructor John Kuratau said that each day when the eight inmates finished at the factory, four would stay behind to clean up, including Hotene.
Mr Kuratau said that at 3pm on November 26, 2009, he scanned the inmates who had finished work and were going back to their units.
John Hackshaw, principal instructor at the factory, told the inquest he received a phone call from a prison officer saying Hotene had not returned to his unit.
But 10 minutes later he was phoned again to say Hotene had been located and staff thought he was in a craft room at the unit.
Ten minutes after that, Mr Hackshaw was phoned and told Hotene had not been found after all, and to ring control.
For 30 minutes, prison and factory staff searched the large factory yard. Hotene's body was found at 4.20pm.
Department of Corrections inspector Niuia Aumua said he had found "significant shortcomings" in the way records had been kept by prison officers at Whanganui Prison.
In his analysis, he said the unit records had not correlated with the actual number of inmates.
However, there had been system changes since those shortcomings were discovered, he said.
Whanganui Prison manager Hati Kaiwai said custodial prison staff and activities instructors had legal obligations surrounding the movement of inmates.
There had been errors that day and the forms had not been filled in properly ascertaining where the prisoners were, he said.
Mr Kaiwai said that system was not used now.
Ms na Nagara asked if there was a system breakdown because staff did not know who was in the unit and who had stayed behind at the factory.
Mr Kaiwai agreed, saying it was a poor use of the system and he accepted the coroner's criticism.
The system had been inappropriately used and staff had not signed prisoners in and out correctly, he said.
Ms na Nagara asked if that meant prisoners were roaming freely between the factory and their units.
Mr Kaiwai said yes, it should not happen, but occasionally it did.
Since Hotene's death there had been a national review of all prison systems and an upgrade on security relating to musters.
In the units, staff had previously been carrying out hourly face-to-name checks of all the prisoners, he said.
This meant prison staff were unnecessarily tied up in paperwork at their computers, he said.
However, the new system meant that, as of April 1, prisoner checks were done at unlock and lock-up, with a random check carried out during the day.
"It allows staff to more actively manage prisoners rather than having to carry out an hourly muster."
He said the search for Hotene had taken far too long and that there had been a lot of confusion because forms had not been filled in properly.
Ms na Nagara said the investigation highlighted significant gaps in the systems of Whanganui Prison. She reserved her decision.
---
Notorious offender found dead in prison
NZPA/ONE News
November 27, 2009
One of New Zealand's most notorious sexual offenders has been found dead in Wanganui Prison.
Taffy Hotene was sentenced to an 18-year non-parole life sentence in October 2000 for the murder of Auckland journalist Kylie Jones.
Hotene also received preventive detention and a 10-year non-parole term for raping Jones.
Hotene had attacked Jones just weeks after serving eight years in jail for attacking three women in Wanganui.
Corections Department Assistant General Manager of Operations Leanne Field said that staff had provided medical assistance but were unable to revive Hotene, who was pronounced dead by ambulance staff when they arrived.
The death is not considered suspicious, but the death has been referred to the coroner for investigation.
---
Killer escaped indefinite jail
By Scott Inglis
August 9, 2000
A High Court judge rejected prosecution pleas eight years ago to jail indefinitely the man who went on to murder Aucklander Kylie Jones.
Justice Paul Neazor refused to impose preventive detention on Taffy Herbert Hotene in April 1992 for three attacks on Wanganui women, and instead sentenced him to 12 years in prison.
The law required that Hotene, who came to prefer life in jail, had to be released in April this year after serving two-thirds of his sentence.
Two months later, on June 6, he abducted and killed 23-year-old Kylie Jones in a lonely reserve near her Glen Innes home, and yesterday he pleaded guilty to her murder.
The Wanganui attacks took place between February 13 and 18, 1992, just three weeks after Hotene had been released from a four-year sentence for attempted rape.
He bashed and raped a woman in a video shop then went on to attack two other women in shops.
At the sentencing in the High Court at Wellington, Justice Neazor was asked to lock up Hotene indefinitely.
The prosecutor, Bridget Mackintosh, said he had used extreme violence on his victims and deserved preventive detention - an indefinite jail term with a minimum parole period of 10 years.
However, the judge said that Hotene, as a 21-year-old, was too young for preventive detention and it was not plainly apparent that he would offend again in a sexual way.
"It would be a dreadful prospect to impose such a sentence on a man who has really had no life outside institutions," he said.
But the detective who arrested Hotene for the Wanganui attacks, Sergeant Craig Hawkins, now of Taumarunui, says it was clear he would offend violently again.
"It was obvious from things he said that he would reoffend. He certainly had a dislike for women, and in particular ones who wore short dresses. He said to me: 'Hey, if my missus wore a short dress she would get everything she deserved'."
Sergeant Hawkins said Hotene had been "cool, calm and collected" when attacking the woman in the video shop.
"He locked the video shop front door - this is 4 pm - and while he was in the process of beating the living daylights out of her, someone knocked on the door. He stuck his head up - wearing his mohawk - and said: 'Sorry, we're closed, come back in five minutes'."
Hotene had exhibited similar coolness after an attack on a woman in a Wanganui fruit shop.
"He picked up a knife and stabbed her, but it bent. So he picked up another knife and that bent again and she escaped.
"He was always thinking ahead though. He ran away and sprinkled pepper where he changed his clothes to put any dogs off the scent. Then he just jogged off down the road as happy as larry."
Both Ms Mackintosh and Sergeant Hawkins said that although they had sought preventive detention, 12 years was still a strong sentence for Hotene. The maximum sentence for rape at the time was 14 years.
Hotene, who has spent nearly all his adult life in jail for violence and sex crimes, yesterday also pleaded guilty to kidnapping Kylie Jones, robbing her and causing her grievous bodily harm.
He was remanded in custody to the High Court for sentencing next month. The Crown has yet to decide whether it will seek preventive detention in this case.
Hotene made his surprise plea shortly before 3 pm. His case was originally heading for trial and was set down yesterday for a pre-depositions conference.
In the attack on Kylie Jones, he stole some of her belongings, including three ATM cards. He then went to a party in Glen Innes where he handed over a knife to his brother, George.
In the days after the murder, he tried to use one of the cards and police tracked him after witnesses provided a detailed description.
Kylie Jones' family were in court for Hotene's three-minute appearance. They asked the inquiry head, Detective Senior Sergeant Stu Allsopp-Smith, to say that they acknowledged the guilty plea, but that nothing would change what Hotene had done to Kylie, her partner and the family. Detective Senior Sergeant Allsopp-Smith said he had no idea what persuaded Hotene to enter a guilty plea.
Hotene has not been charged with rape and police refused to comment on whether he would face any more charges.
---
Kylie Jones killer was on parole
Nzherald.co.nz
August 8, 2000
The man who pleaded guilty to murdering Kylie Jones in a suburban Auckland park two months ago was on parole at the time of the killing.
Taffy Herbert Hotene, aged 30, of Glen Innes, made the guilty plea during a routine appearance in the Auckland District Court today.
The unemployed man admitted attacking the 22-year-old journalist on June 6.
Hotene was on parole at the time, after being jailed for 12 years following convictions in the Wellington High Court in 1992 for crimes including rape and robbery.
As well as admitting to the murder, Hotene also pleaded guilty to detaining her and to robbery.
Ms Jones was repeatedly stabbed in the upper body and left naked in a shallow creek 150m from her home in Glen Innes.
---
Despite arrest police still want info in Kylie Jones murder inquiry
Nzherald.co.nz
June 11, 2000
Detectives investigating the murder of Auckland journalist Kylie Jones are stilll trying to piece together her last movements, despite an arrest last night.
A 29 year old unemployed Glen Innes man will appear in the Auckland District Court tomorrow, charged with killing the 23 year old.
Police say the arrest followed a massive manhunt yesterday in the east Auckland suburb where Kylie lived.
However Detective Senior Sergeant Stu Allsopp-Smith says a major part of the investigation is still to come.
He says police want to hear from anyone who saw Kylie from the time she left work in the city on Tuesday evening at about 5.30.
It's believed she took one of two 625 buses to Glen Innes before she was attacked.
---
Report on Taffy Herbert Hotene
Wednesday, 11 October 2000
Press Release: New Zealand Government
Minister of Corrections
This report outlines the Department's management of Taffy Herbert Hotene. It updates and replaces previous reports supplied to you in June and July 2000. It also canvasses issues raised publicly at the time he was convicted.
Executive Summary
1 Taffy Hotene is a 30-year-old Maori man. [Withheld under section 9 (2) (a ) of the Official Information Act 1982] at age 16 years he was convicted of attempted sexual violation and was sentenced to imprisonment. Since that time he has spent most of his life in prison.
2 In 1988, having been charged with assault with intent to commit sexual violation, he underwent a psychiatric examination [Withheld under section 9 (2) (a ) of the Official Information Act 1982]. He was initially sentenced to two years Supervision with a condition that he reside at the Legionnaire's Academy. This sentence was appealed and he was then sentenced to four years imprisonment.
3 Whilst in prison he received psychological assessment and counselling. He was released in March 1991 but was back in custody in August following further offending. He was released in January 1992 but within three weeks of release, and at age 21 years, he committed a number of serious sexual and violent offences and was sentenced to twelve years imprisonment. He was released on 12 April this year.
4 Taffy Herbert Hotene has now pleaded guilty and has been convicted of the murder of Kylie Jones in Auckland on 6 June 2000. His sentencing date is set for today.
Offending and Sentencing History
5 Attached to this report is a summary of Mr Hotene's offending and sentence history. This summary shows that over a 15-year period he has been convicted of 24 offences, nine of which were violent offences.
6 Most of his sentences have been custodial, the last sentence imposed in 1992 being 12 years imprisonment.
7 As the summary of sentences shows, on each occasion following release from imprisonment Mr Hotene re-offended within a very short period of time. Community Probation file notes made following each release show him to be very unsettled and continuously moving from place to place.
8 In relation to his most recent sentence of imprisonment, Mr Hotene was sentenced to 12 years imprisonment on 16 April 1992. He was released by as required by law on 12 April 2000 at his final release date having served two thirds of his sentence of imprisonment. The Parole Board imposed conditions on his release. As he was sentenced prior to 1993, he was not eligible for recall.
Management in prison
9 While in prison he undertook a range of programmes. These included:
Alternative to Violence Programmes (basic and follow-up)

Substance Abuse Programmes

Dynamics of Whanaungatanga

Skills for Living, and

Lifestyle Changes
There has been some publicity about Mr Hotene's involvement in the Alternatives to Violence programmes. He and another high-profile inmate were in the same block and attended the programme together and subsequently facilitated a group, which meets to practise the principles taught through the programme. At no time was Hotene teaching or leading the programme.
10 He was also referred to the Psychological Service for assessment and treatment and was seen by a psychologist for periods in 1993, 1994, 1995, 1997, twice in 1998 and twice this year. As part of the work undertaken with the Psychological Service he attended and successfully completed two therapy groups for rapists. The remainder of his time was spent in individual sessions addressing a range of issues related to his offending and relationship with women. He also underwent treatment and monitoring for suicide risk, depression and grief counselling.
11 . [Withheld under section 9 (2) (a ) of the Official Information Act 1982]
12 Just prior to his release, the prison became aware that Mr Hotene was anxious about leaving prison and arranged for him to see a psychologist and a social worker to assist with his release. He was also prepared for release including transport arrangements being made and being given a "Steps to Freedom" coupon (this enables the inmate to access Department of Work and Income assistance).
13 It is important to be aware that Mr Hotene had served two-thirds of his sentence and as required by law had to be released. Application under Section 105 of the Criminal Justice Act was available, which, if granted, means that the offender must serve the full term of the sentence. The threshold to be met under the legislation and case law about Section 105 indicates that applications should be reserved for cases where risk of specified re-offending is exceptionally high, either because of specific characteristics of the individual, their extreme behaviour, psychological/ psychiatric conditions, or attitudes towards treatment. Given this, Hotene did not meet the criteria. There are currently seven offenders subject to Section 105 orders.
14 In preparation for release, two reports were prepared for the Parole Board hearing in September 1999. A report prepared by the Psychological Service contained a full analysis of the factors that gave rise to Mr Hotene's offending, details of his treatment needs and summary of what had been provided up to that time. The psychologist assessed his risk of re-offending as "moderate". The appropriateness of this assessment will be addressed later in this report.
15 The second report was a Pre Release Assessment Report prepared by the Public Prisons Service assessor. The Board postponed his case to February 2000. A supplementary report was prepared outlining proposed conditions for release for that hearing.
Management in the community
16 Mr Hotene was released from prison on 12 April 2000 with the following conditions:
Subject to standard conditions for the period 16 April 2000 to 15 April 2002, and

To reside at Ngati Arohanui Trust, Ponsonby, Auckland and to participate in the programmes offered, or at an address approved by the Probation Officer

Make an appointment within 72 hours of release with the Departmental Psychologist and keep such appointment and thereafter attend counselling as directed by the Probation Officer

To undertake other such counselling and treatment as directed by the Probation Officer

To complete an assessment for the Straight Thinking programme and if found suitable to complete the programme as directed by the Probation Officer

Not to make contact with the victim(s) directly or indirectly, without the written approval of the Probation Officer.
17 He was also instructed to report to the Community Probation Service office at Henderson within 72 hours of release. However, as set out in the following paragraph he did report within 72 hours but at another office.
18 On release Mr Hotene went directly to Ngati Arohanui Trust. . [Withheld under section 9 (2) (a ) of the Official Information Act 1982], the Manager of the Trust rang the Community Probation Service to report his arrival. Arrangements were then made for Mr Hotene to report to a Probation Officer at the Mount Eden Service Centre.
19 Although attendance at Ngati Arohanui Trust was a condition of release, the condition had the additional wording "or at an address approved by the Probation Officer". On leaving the programme he was not therefore considered to be in breach of this condition.
20 The Probation Office did discuss with Mr Hotene why he left the programme and tried to facilitate his return there. However he was not willing to return and the Trust was not willing for him to return if he was not motivated. He had an alternative address to live at with a family member which had been assessed to be appropriate and was approved by the Probation Officer and appropriate counselling was arranged.
21 As found when released following previous terms of imprisonment, Mr Hotene experienced difficulty in settling into the community and in finding stable accommodation and support. His frequent moves meant he reported to a number of different Probation Officers in the first weeks following release. Despite best efforts to engage him in counselling and assessment for the Straight Thinking programme, his instability meant that no one Probation Officer was able to take full responsibility for his case and to begin a planned case management assessment at an early enough point following release.
22 It should be noted, however, that he did report as instructed on every occasion (10 reports) and he had weekly probation meetings. He also attended counselling. Mr Hotene consistently met the conditions of his release. Although he moved frequently, this is true of many offenders. The aim of the Community Probation Service was to manage Hotene back into the community under the terms of his release.
23 One issue that has been identified in this case is that Mr Hotene's release papers were not received by the CPS until five days after his release and they were sent to the wrong CPS Service Centre. While CPS did receive advice of the pending release eight days in advance, this advice was the Victim Notification Register advice to prison notice that stated the offenders name, date of release, sentence length and victim details. Further, the sentence details were entered into IOMS (Corrections' offender database) on 21 March but the case was not allocated to a Probation Officer until after release. It is standard procedure that cases are not allocated until the release papers arrive. This is because release plans may change before the final release date. If release papers have not been received by the CPS Service Centre before the offender reports for the first time (within 72 hours), then the offender would be seen by the duty Probation Officer, as happened in Hotene's case. This issue is procedural and despite this Mr Hotene did meet with probation staff regularly. The Public Prisons Service has instructed all staff of the requirement to send release papers to the appropriate CPS Service Centre.
24 The only release condition that was not met was the requirement for an appointment within 72 hours of release with the Department's psychologist. He did, however, attend another appropriate counselling course.
25 On 12 June, a Probation Officer commenced making an appointment for Mr Hotene.
Issues
26 A number of practice issues have been identified in investigating the management of Taffy Hotene. These relate to all three Services.
27 Earlier in this report it was noted that Mr Hotene was assessed by the psychologist as being of "moderate" risk of reoffending. On review, the psychologist gave too much weight in her judgement to factors indicative of progress, which could reasonably have been assumed to mitigate his risk of re-offending. This is an issue of clinical judgement, and all clinical judgement deals in probabilities rather than categorical terms.
28 Unrelated to this case, at the end of 1999, Psychological Service reports to the Parole Board were subject to clinical audit. The principal finding of that audit was that, while reports were generally considered to be of a high quality and to contain a wealth of informative clinical information, there were inadequacies noted in the judgement of risk that were made. As a result of this risk assessment training was provided to all Psychological Service staff. In addition, last month Dr Paul Barrett, a Home Office expert, conducted a session on risk assessment at the Psychological Service conference.
29 Furthermore, as part of Integrated Offender Management (IOM), the Department will be introducing objective risk instruments – Risk of Conviction (ROC) and Risk of Imprisonment (ROI). With the roll out of IOM over the next two years, this will greatly assist with the determination of objective risk against which judgements of mitigating factors can be made.
30 Auckland prison staff do not currently have access to Psychological Service reports. Access to such reports is considered necessary for effective offender management. Information contained in such a report could also prompt a "Section 105" application. However, as mentioned above, in this case such an application would not have been made as Mr Hotene had been assessed as only "moderate' risk. However, national protocols for sharing relevant offender information between the Public Prisons Service and Psychological Service have been developed to address this.
31 The Community Probation Service Manual requires that a Probation Officer is to gather all relevant information and review the offender's history and current sentence or order requirements. This includes explaining to the offender the requirements of the sentence or order and their rights and responsibilities.
32 Since 1993 all offender-related information has been held on the Department's computer systems. The Probation Officers who dealt with Mr Hotene had access to information about his previous offences and rehabilitative programmes undertaken in prison. The pre 1993 information on Hotene's closed file was not obtained, mainly due to Hotene changing Probation Officers several times so that the administrative actions to retrieve the closed file were not completed.
33 The induction and sentence planning processes, which includes accessing and reviewing the closed file were delayed. His decision to leave the Ngati Arohanui Trust was followed up immediately and appropriate counselling was organised. Because of Mr Hotene's inability to settle in the community the initial management of him following his release was not able to be as planned and organised as the Community Probation Service Manual procedures require.
34 In addition to the introduction of objective risk instruments as outlined in paragraph 29 all Probation Officers have recently received training in practice standards for the management of Supervision and Parole. The induction process ensures that Probation Officers have all the information required to manage the sentence appropriately. In the event Mr Hotene did comply with the conditions required of him.
Conclusion
35 Mr Hotene was released as required by law having served his prison sentence. Although conditions for release were put in place to best assist him in his safe reintegration into the community, Mr Hotene's inability to settle and refusal to accept the support available in the community placed him at high risk of re-offending. This has been the pattern for most of his adult life.
36 Although the three Services of the Department of Corrections acknowledge some procedures were not followed within the timeframes required, it is considered that had all procedures been followed it would have been unlikely to be sufficient to prevent such a tragic outcome as this from happening at some point.
37 The procedural issues that were identified in the management of this case have been addressed thus:
Protocols have been developed between the Public Prisons Service and the Psychological Service to govern sharing of relevant offender information;

Public Prisons Service has reminded all staff of the requirement to send release papers to the appropriate CPS Service Centre prior to an offender's release;

All Community Probation Service staff have been trained in practice standards for supervision and parole. Auckland staff received this training in June 2000;

Training session on risk assessment for Psychological Service was held last month with UK Home Office expert.


T J Bannatyne
General Manager
Service Purchase & Monitoring
---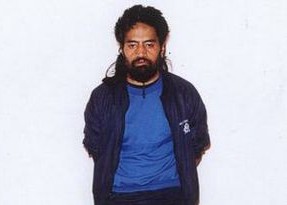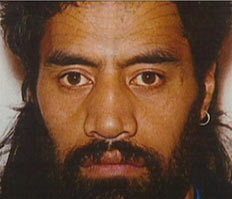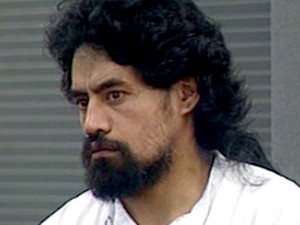 Taffy Herbert Hotene
The victim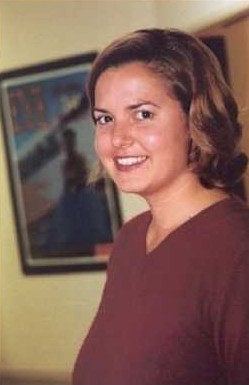 Kylie Sheree Jones