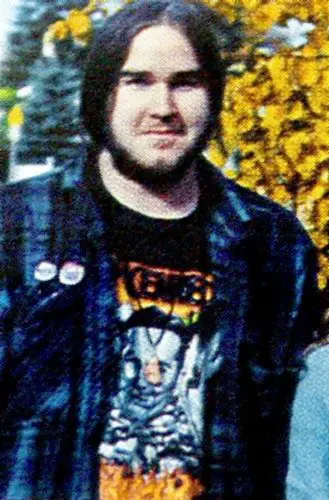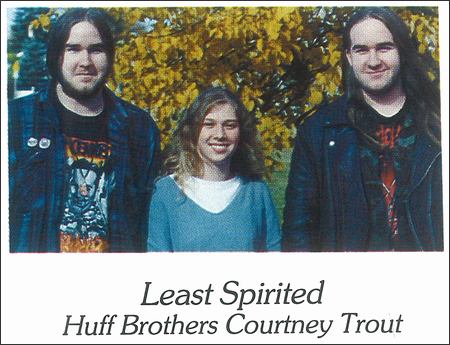 Whitefish High graduate Courtney Trout, 27, shares an odd connection with the Huff twins:
She also was voted "least school spirited" and shares a photo along with the brothers
in the class of 1996 yearbook.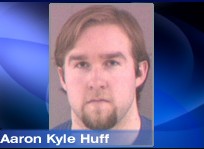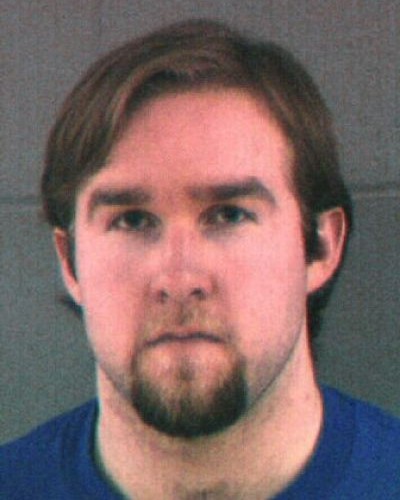 Kyle Huff, in a 2000 booking photo for criminal-mischief charges in Montana.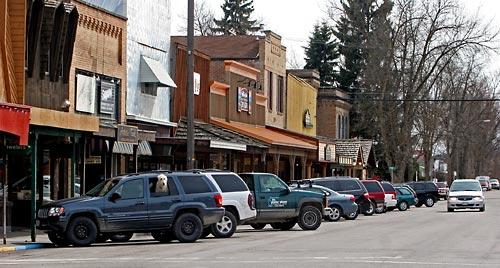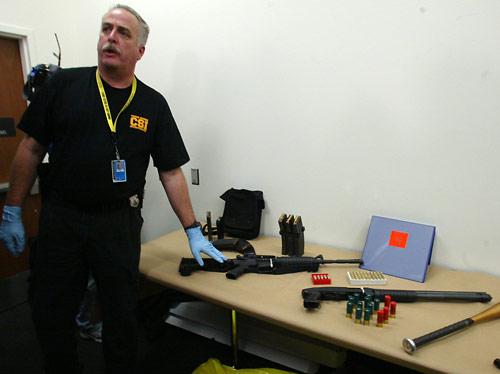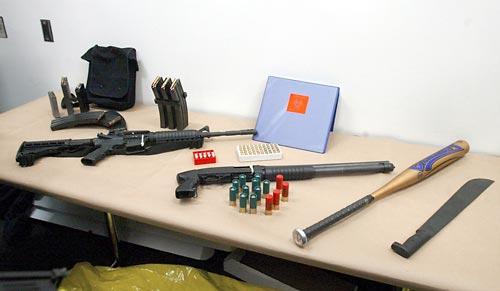 The arsenal Seattle police last week displayed some of Kyle Huff's weapons and ammunition,
including a Bushmaster .223-caliber semiautomatic rifle on the left. Next to that is a shotgun
similar to what Huff used in the killings. The baseball bat and machete were found in Huff's truck.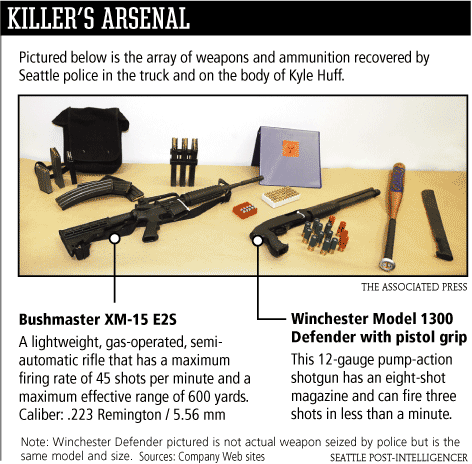 A semi-automatic assault rifle.
A pistol-grip shotgun.
An aluminum baseball bat.
A machete.
Over 300 rounds of ammunition.
All but the shotgun were recovered from Aaron Kyle Huff's truck after the massacre on Capitol Hill;
the shotgun is one similar to the one Huff used during the shooting. Not pictured is Huff's
semi-automatic handgun, also used in the attack.
All legal to own.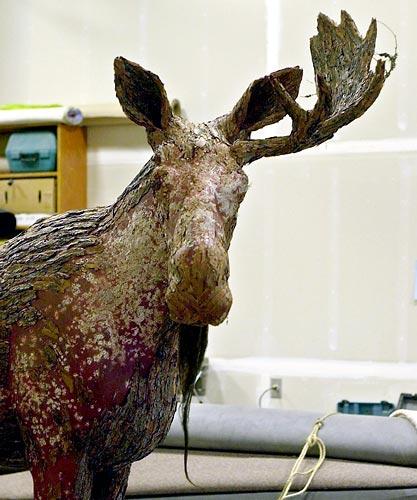 The moose-sculpture shooting Kyle Huff wrote this letter of apology to local teacher and artist
John Rawlings after using a shotgun and a handgun to damage a moose sculpture, left,
that Rawlings had created as part of a fundraising event.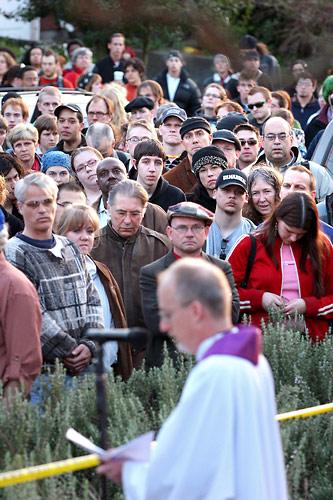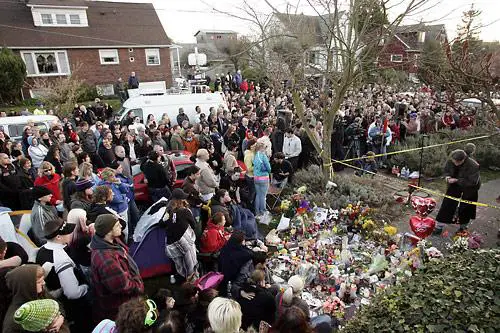 Hundreds attend the Service of Hope at 2112 E. Republican St. Tuesday for the seven who died
in Saturday's shootings. The Church Council of Greater Seattle organized the interfaith service.
Huff's Letters