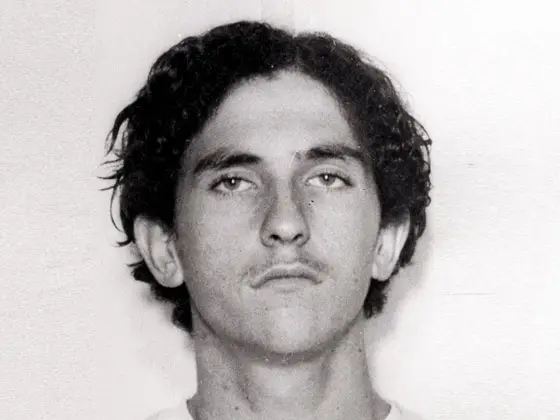 Devil-worshipper Steven Craig Hurd, pictured in this file photo from 1970, was serving
two life terms for brutal slayings a day apart in 1970, died at a local hospital outside
Mule Creek State Prison in Amador County from a brain hemorrhage on May 28, 2005.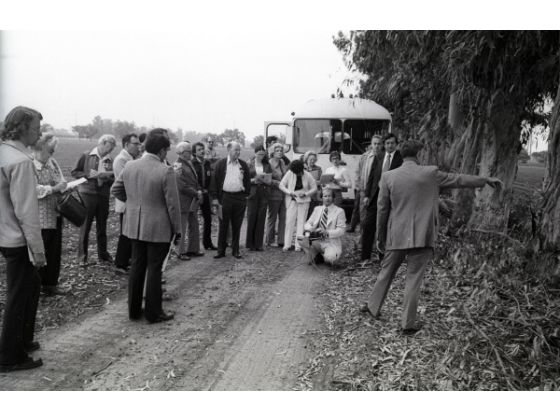 A detective testifies on May 19, 1975 during a jury tour of the orange grove where
Florence Nancy Brown was murdered on June 3, 1970. Then Deputy District
Attorney Frank Briseno, now Orange County's longest serving judge, stands
on the dirt road. He prosecuted Steven Craig Hurd.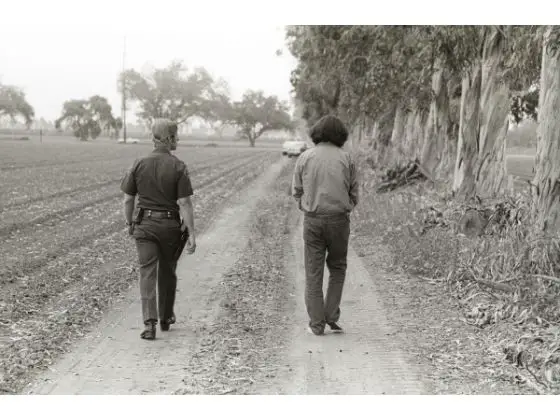 Steven Hurd Murder Trial Scenes. May 19, 1975. Steven Hurd, right, walks with an officer
during the jury tour of the crime scene.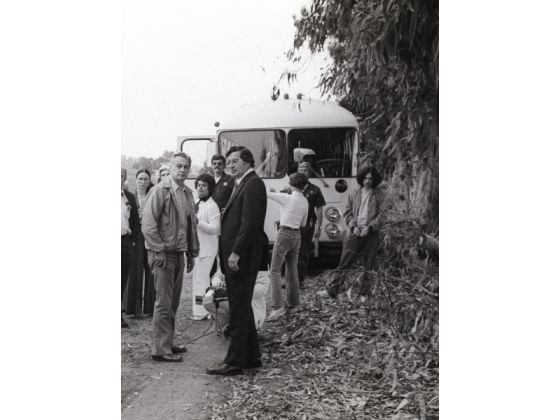 Orange County Superior Court Judge Frank Domenichini, right foreground, with his
court clerk Marshall Norris, supervises a jury tour on May 19, 1975 of an orange
grove in Irvine near where Florence Nancy Brown was murdered in 1970.
Steven Craig Hurd is far right, in handcuffs.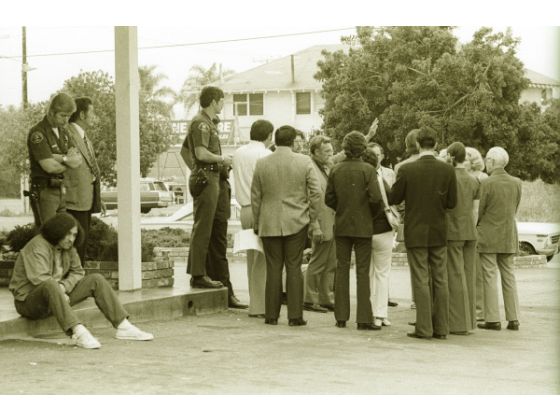 Defendant Steven Craig Hurd (left) sits under guard at a Santa Ana gas station while
his jury tours the scene on May 19, 1975 where service station attendant Jerry
Wayne Carlin was murdered five years earlier.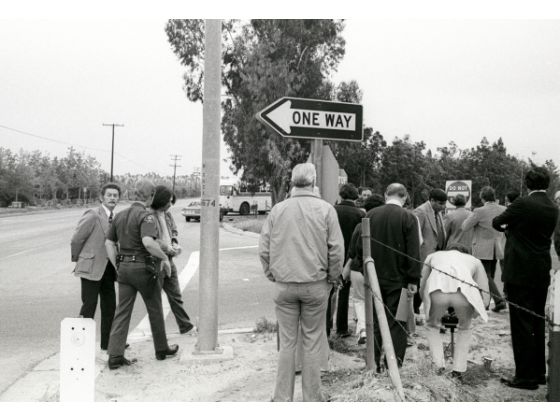 Jurors in the Steven Craig Hurd murder trial in May 1975 tour the freeway offramp where Hurd
and his band of Devil worshippers kidnapped Florence Nancy Brown on June 3, 1970.
She was later murdered in an Irvine orange grove.
Jim Mosley - The Orange County Register