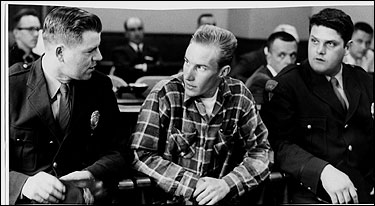 Norman A. Porter Jr. was flanked police officers who captured him in 1961.
(The Boston Globe)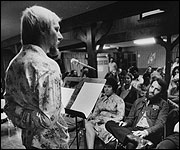 Porter addressed a group at Norfolk prison in 1975.
(Globe File Photos)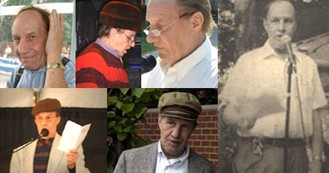 Norman Porter as J. J. Jameson. Photos from 1995 to 2005.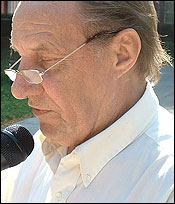 Norman A. Porter Jr. wrote poetry as J.J. Jameson.
(C.J. Laity/ ChicagoPoetry.com)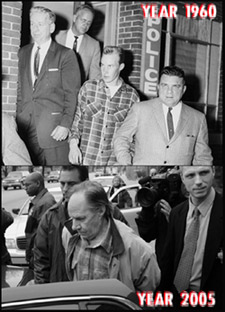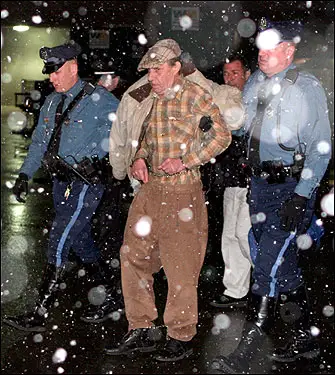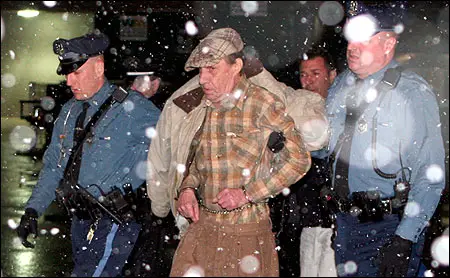 20-year fugitive returned to state
March 24, 2005 - Convicted murderer Norman A. Porter Jr. escaped from a Massachusetts prison 20 years ago and reinvented himself as J.J. Jameson, a poet, church leader, and helper of the homeless in Chicago. He returned to New England on March 23 to face a felony charge of escape, along with one of two life sentences he received for the murders of a clothing store clerk and a Middlesex County jailer in the early 1960s. (Globe Photo / Joe Giblin)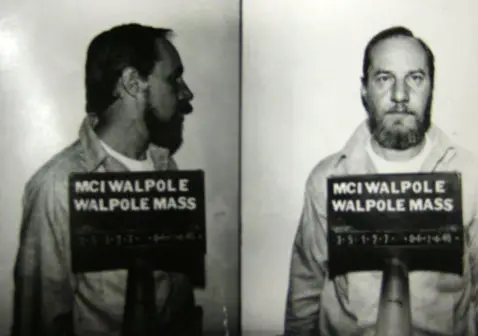 Porter was in prison for executing a clerk at a Saugus clothing store in 1960
and assisting in the murder of a Middlesex County guard in 1961. He escaped
in 1985 and was caught in May of 2005 in Chicago.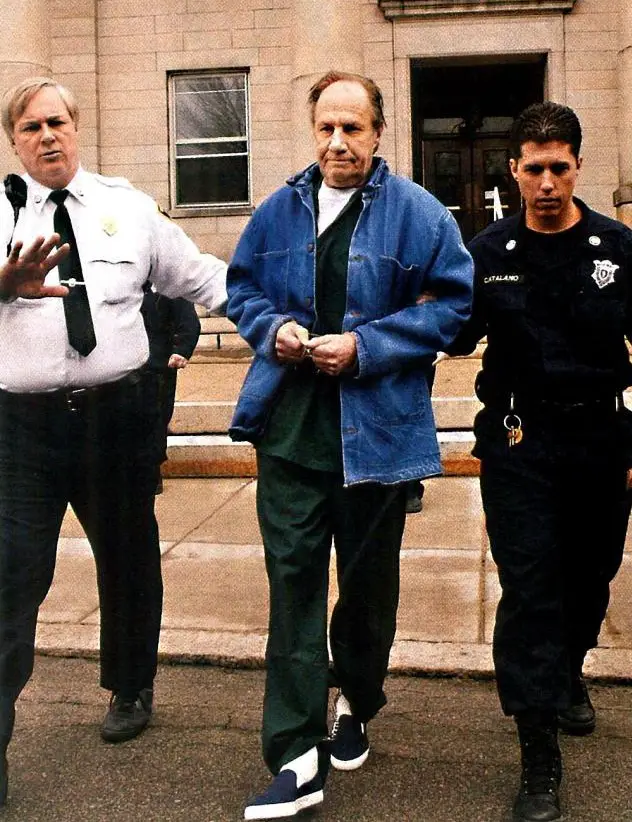 Police escorted fugitive Norman A. Porter Jr.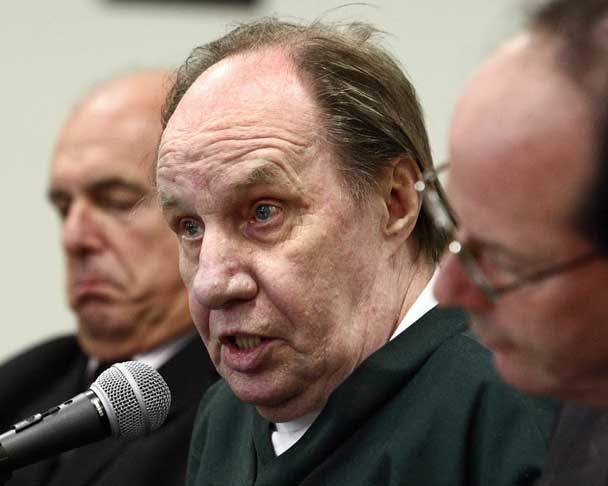 Norman A. Porter Jr.