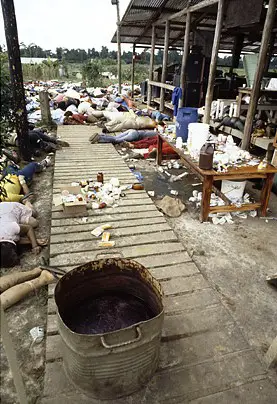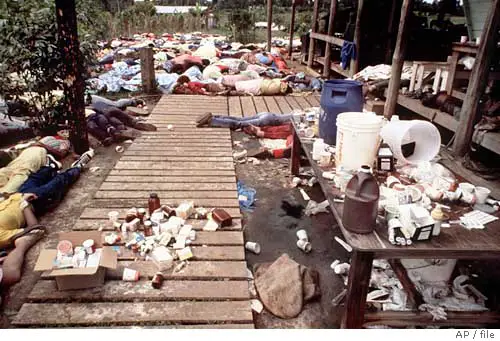 Around the time of the airstrip attack, Jim Jones gathered devotees into the main
pavilion and exhorted them to drink grape punch laced with cyanide.
(Associated Press file photo, 1978)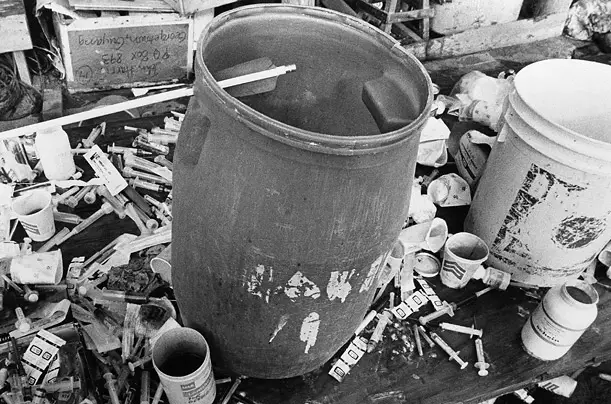 In the years prior to the tragedy, Jones had obtained a jeweler's license that allowed him to purchase
cyanide, used to clean gold. The temple took in a half-pound of the poison each month.
Also found at the compound were large quantities of potassium chloride.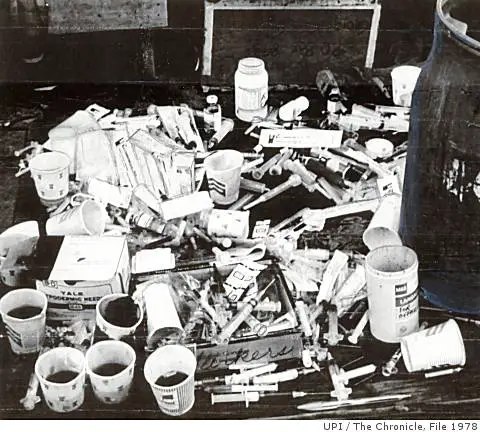 Adults drank from cups. Those who refused were forced or shot. Syringes were used
to spray the poisonous fluid down the throats of babies.
(UPI/ San Francisco Chronicle File 1978)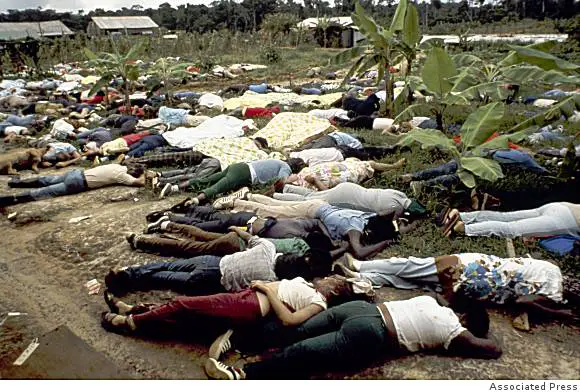 The next day, Guyanese forces sent to Jonestown found the compound carpeted with bodies.
(Associated Press)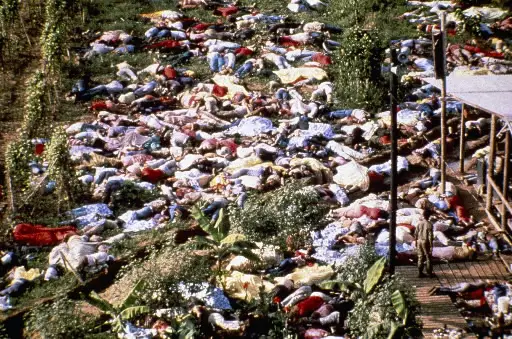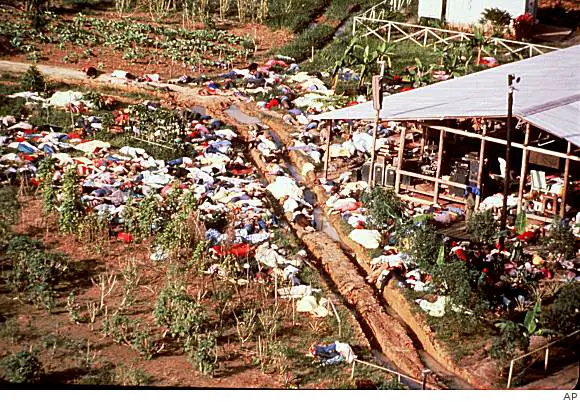 More than 900 members of the Peoples Temple died in Jim Jones' "revolutionary suicide." (AP)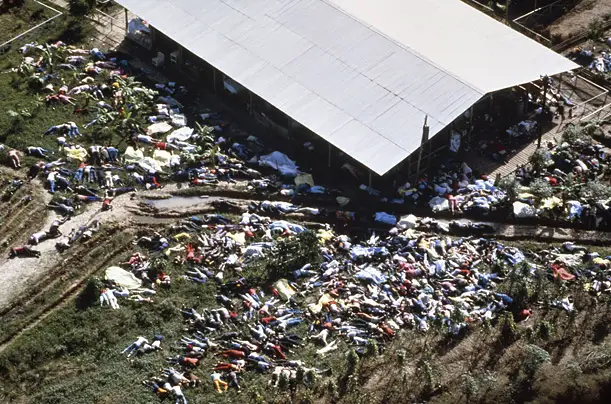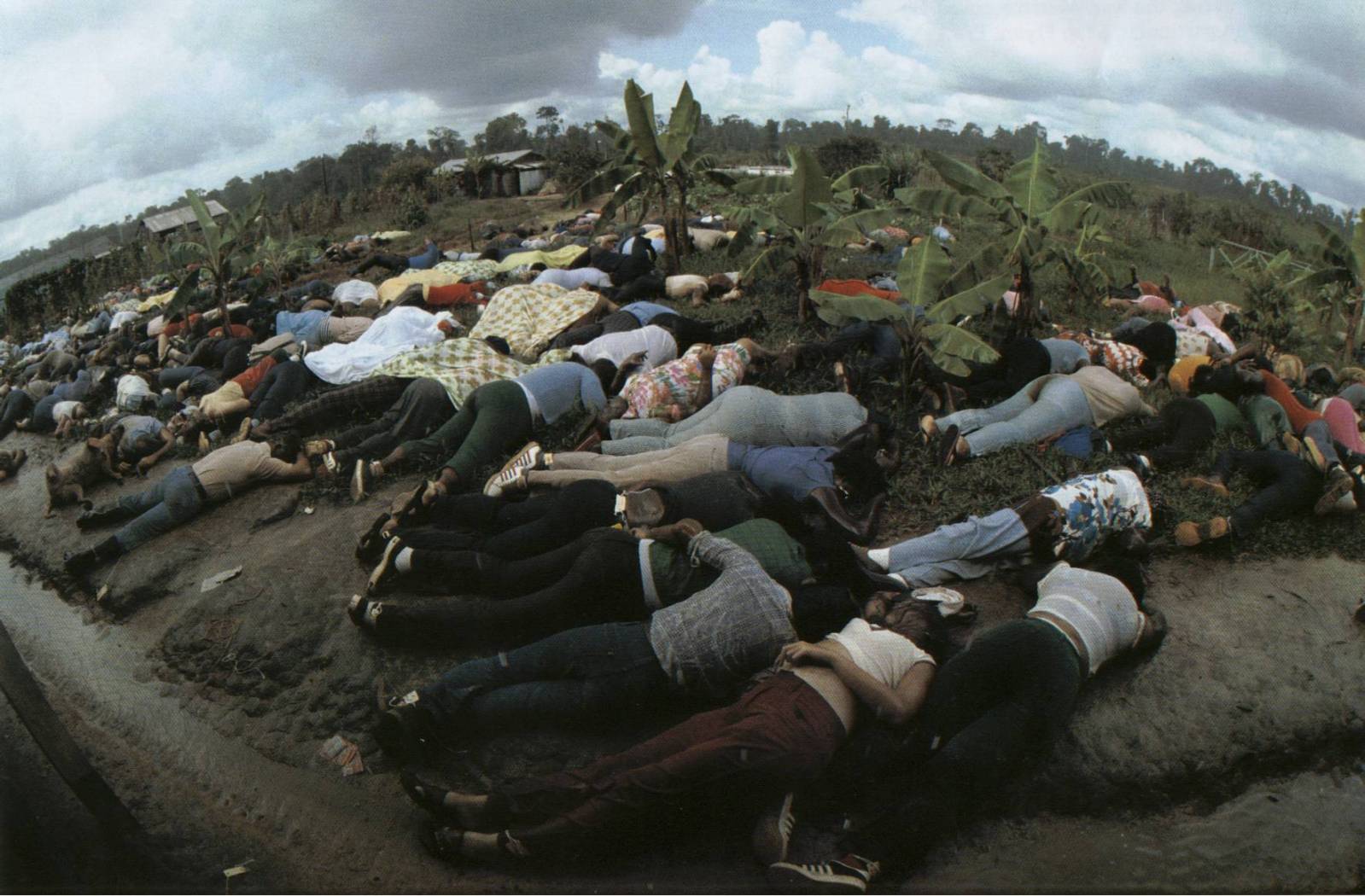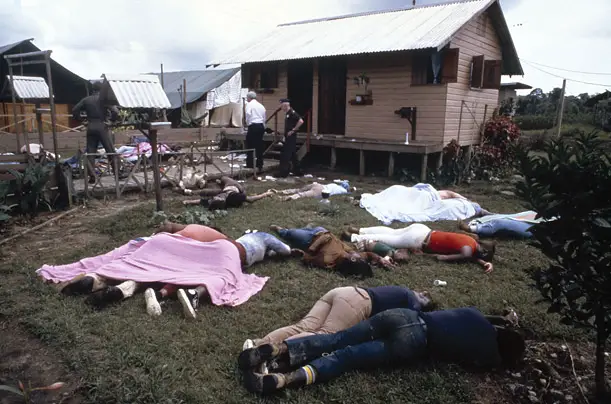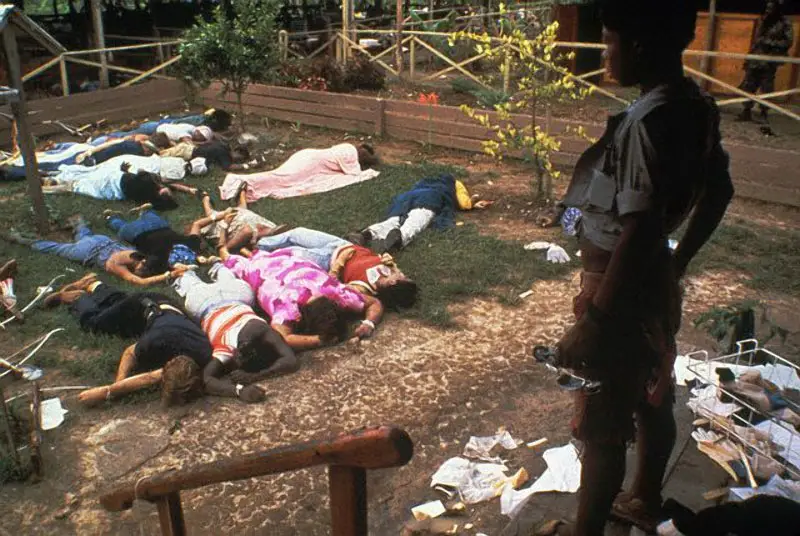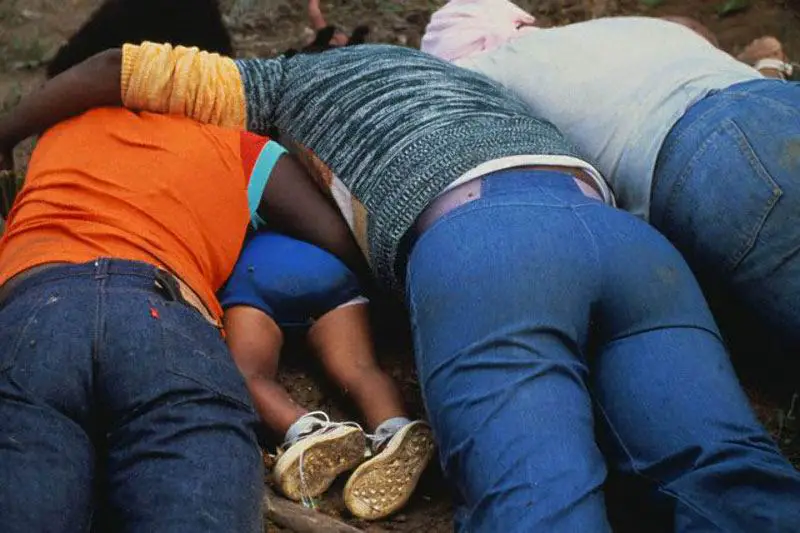 Many victims were found with their arms wrapped around each other. (AP, File)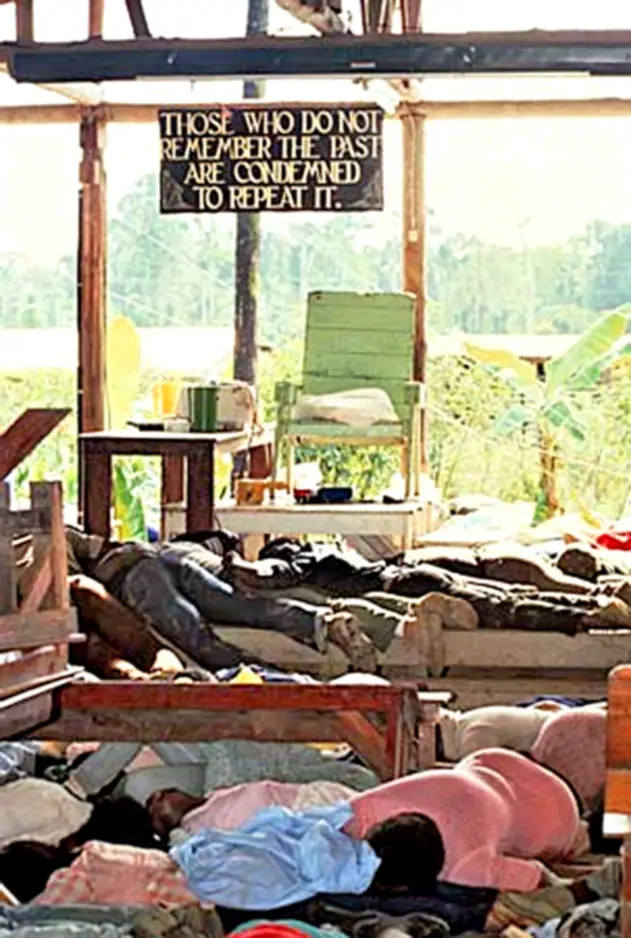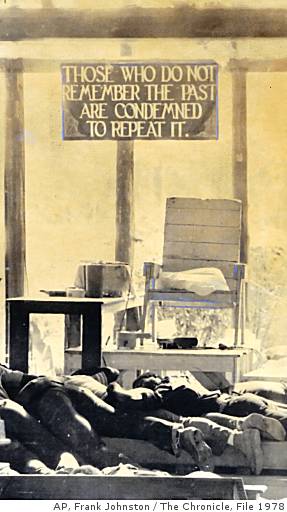 The cult leader known as "Father" used this chair as his throne. He died from
a bullet to the head by an unknown hand. He was 47.
(AP, Frank Johnston / The Chronicle, File 1978)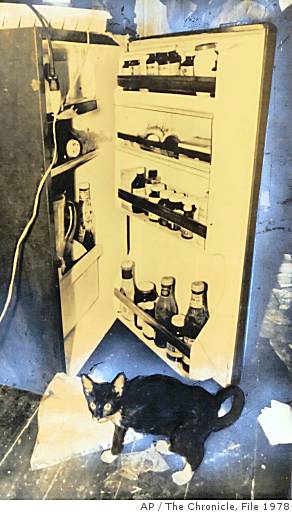 Enormous stashes of medical equipment and drugs were discovered in the
refrigerator (pictured) of Jim Jones' bedroom and throughout his home.
(AP / The Chronicle, File 1978)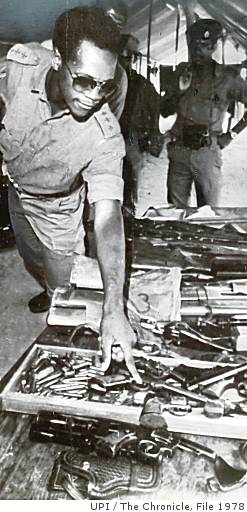 Guyana forces also found weapons at the Peoples Temple mission building.
(UPI / The Chronicle, File 1978)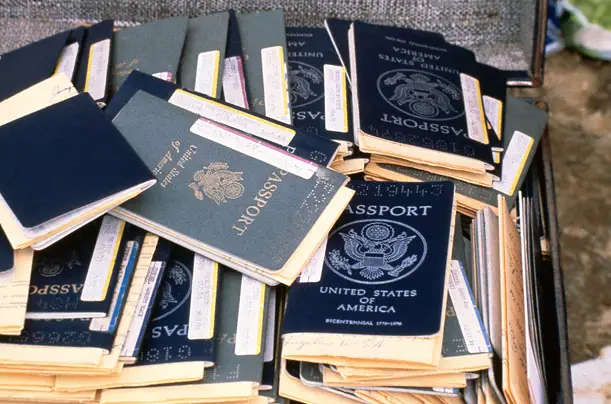 About 870 passports were found by the first searchers to arrive on the scene. The difference
between their number and the number of victims can largely be accounted for by the several
dozen children born at the compound.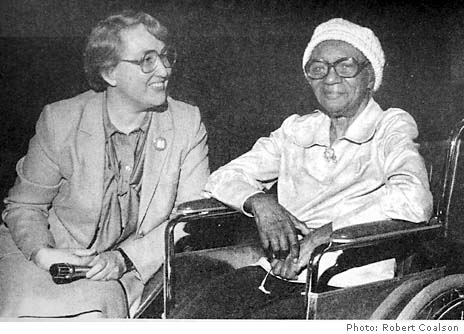 Hyacinth Thrash (right), shown in 1983, was the only person found alive
in Jonestown. Others members had fled into the jungles.
(Photo by Robert Coalson, courtesy of Marian Towne)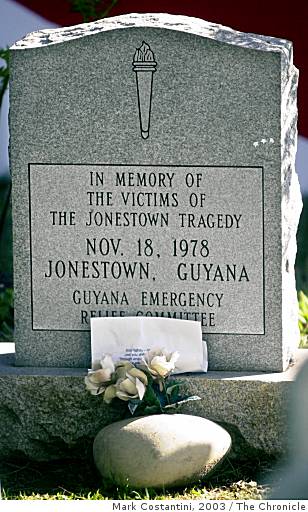 More than 400 Jonestown victims are buried at Evergreen Cemetery in Oakland.
(Mark Costantini, 2003 / The Chronicle)