Convicted and sentenced to Death for the first-degree murder for Neil Hacker's November 2004 shooting death during a robbery at Critical Car Care in Quartz Hill and the December 2004 beating death of Sharon Ann Willis in a Lancaster motel room.
Los Angeles Superior Court Judge Kathleen Kennedy -- who earlier in the court session was told to "shut up" by Jones after she instructed him to be quiet -- said she hoped his apology was sincere.
"Those apologies do not make up for the horrific crimes that you committed," the judge told the defendant, noting that "the violence that you have perpetrated has spanned years and years."
Jones attributed his conduct to drugs and being on the streets at an early age, but the violence has continued since he has been in jail in connection with the murders, the judge said.
"I don't think that you are a changed person. I hope that you are, but I don't think you are," she told Jones.
Kennedy said Hacker was "basically executed" for "the purpose of obtaining a few dollars," and that Willis was attacked with a pick hammer in a "particularly violent crime" in which she apparently suffered greatly in what was not a quick death.
The judge noted that Jones was also convicted of a series of other violent crimes, which included:
-- trying to kill two other men on Dec. 12, 2004, at a Lancaster home where he had rented a room;
-- sexually assaulting a fellow inmate in concert with another prisoner at the Men's Central Jail on June 10, 2005;
-- battering a deputy trying to extract him from his cell following that attack; and
-- torturing and trying to kill another inmate on Dec. 20, 2005.
Sentenced to Death 8/14/09
---
Steven Anthony Jones, a 'killing machine,' sentenced to death
Victims' relatives confront him, and he blames his crimes on childhood abuse
Jack Leonard - Los Angeles Times
August 15, 2009
Jurors described him as a "killing machine." A prosecutor likened him to a crocodile lurking in the water awaiting his prey. Even one of his attorneys acknowledged his startling resume of violence.
On Friday, Steven Anthony Jones was sentenced to death for fatally shooting one man in an execution-style robbery and bludgeoning to death a woman during a long string of violence, torture and rape that stretched from Lancaster to Arizona and into a Los Angeles County jail.
Jones, who had interrupted his trial earlier this year with several outbursts, muttered complaints to himself as Los Angeles County Superior Court Judge Kathleen Kennedy listed his many convictions.
"Mr. Jones, be quiet," the judge snapped.
"No, you shut up," Jones, 41, shot back. A sheriff's deputy moved toward him, and Jones, wearing orange jail scrubs and with his hands cuffed to a waist chain, fell silent.
One by one, relatives of his murdered victims looked Jones in the eye and told him he had destroyed their lives.
"You show no guilt or remorse and act as if all this is just a game," said Carrie Lienhard, whose fiance was shot in the back of the head by Jones. "For me, it's a nightmare and I'll never wake up from it."
Howard Duncan, whose sister was fatally beaten by Jones with a pick hammer, said he doubted Jones felt compassion for his victims.
"You've devastated a lot of people's lives," Duncan told him.
Jones turned to the audience in the downtown L.A. courtroom and said he understood he had ruined lives and was sorry.
He blamed an abusive childhood and an addiction to drugs for his violence.
"From the bottom of my heart, I apologize," he said. "I never knew about love. I never knew about family. . . . All I knew was violence."
The judge told Jones that she was skeptical of his claim that he was a changed man.
"I hope that your apology was sincere," Kennedy said. "However, those apologies do not make up for the horrific crimes you committed."
Jones, who already had a long criminal record, began his final trail of destruction by fatally shooting Neil Hacker, 24, during a November 2004 robbery at a Quartz Hill carwash.
Two weeks later, Jones was staying at a Lancaster motel when he battered to death Sharon Ann Willis, 42, who was working as a prostitute.
Within days, Jones attacked two roommates with a hatchet, beating them about the head. The two survived but suffered permanent brain damage, prosecutors said.
Jones fled to Arizona, where he robbed and stabbed a laborer who had just cashed a paycheck, cutting his throat and breaking off a knife inside the victim's chest, said Los Angeles County Deputy Dist. Atty. Michael Blake.
The victim survived the attack and testified during the trial. Following his arrest in 2005, Jones was brought back to California and continued his rampage from behind bars in Los Angeles.
Jurors convicted Jones of raping one cellmate and torturing and attempting to murder another inmate. During the trial, defense lawyers argued that Jones suffered an abusive childhood at the hands of his father, who inflicted daily beatings on Jones and his siblings. Jones easily flew into rages and was unable to control his violent impulses, attorney Robert Schwartz told jurors.
But Kennedy told Jones and his attorney that she was unmoved by such an argument.
"There are many, many people who have childhoods that are less than perfect," the judge said, "and they don't become violent killers as Mr. Jones has become."
---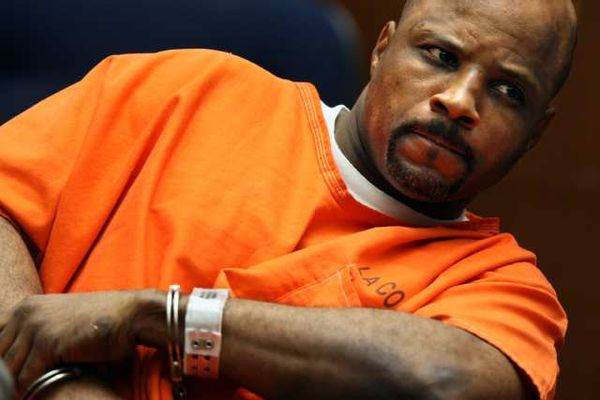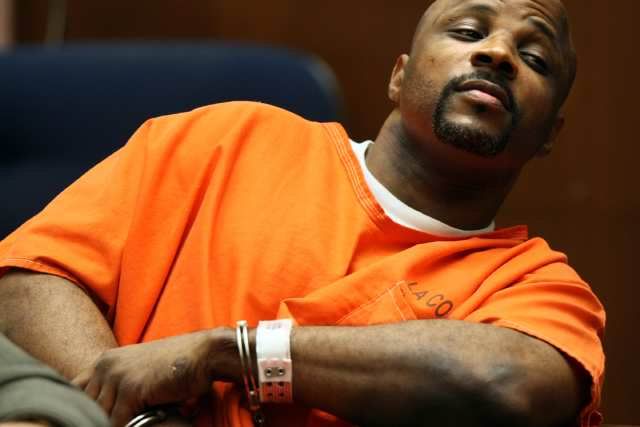 Steven Anthony Jones