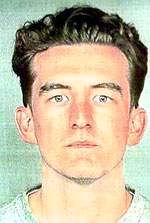 Kenneth Kimes Jr.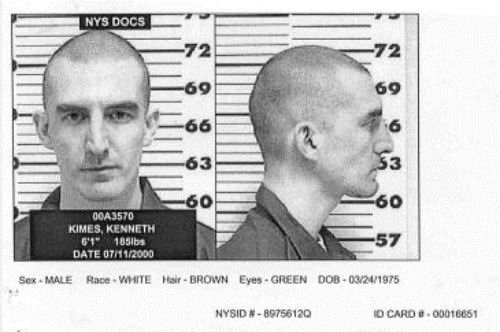 Kenneth Kimes Jr.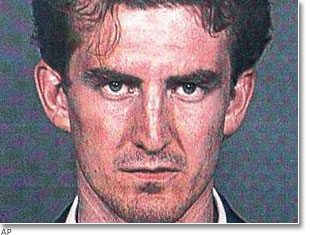 Kenneth Kimes Jr., pictured, would become Sante's greatest ally and partner in crime
after her husband died of a heart attack in 1994. According to grand jury testimony,
it was Kenneth who shot and killed David Kazdin, a family friend who refused to
cooperate in Sante's fraudulent bank-loan scheme.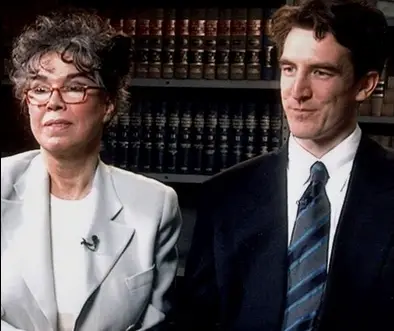 Sante and Kenneth Kimes.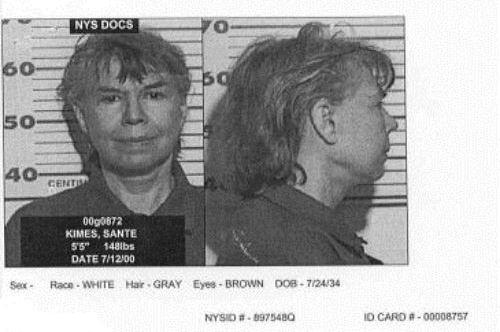 Sante Kimes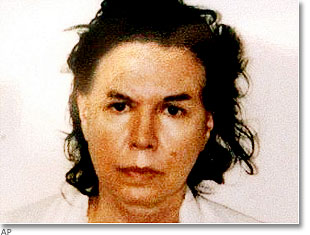 Sante Kimes, seen here in a 1998 mugshot, was a con artist and sometime prostitute whose rap
sheet spanned from petty crimes to grand theft when she met her third husband, millionaire
businessman Kenneth Kimes, in the early '70s. The two had a son, Kenneth, in 1975.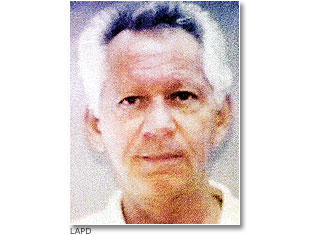 Granada Hills businessman David Kazdin, pictured, agreed to let Sante put his name on the title
of her Las Vegas home. But in December 1997, desperate for cash, Sante allegedly took out
a $280,000 loan on the house and forged Kazdin's name on the application. When the bank
sent him notices for money owed, Kazdin realized he was being scammed, and he refused to
go along with Sante's alleged plot. On March 13, 1998, his body was found in a garbage bin
near the Los Angeles airport.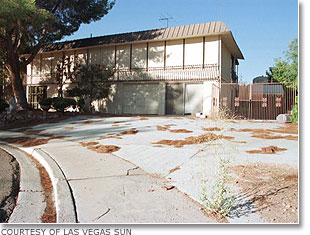 According to prosecutors, Sante also conned a homeless man into taking out a $500,000 homeowner's
insurance policy on the Vegas home after she transferred it to his name. The house, pictured, went
up in flames days after the policy went into effect. By the time authorities began to piece the
clues together, the Kimeses had headed East.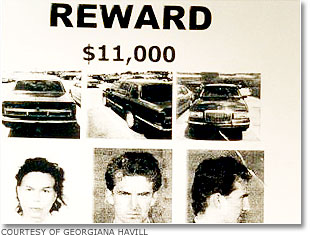 By late spring of 1998, Kenneth and Sante were wanted for questioning in the Kazdin murder. They
were also wanted in Utah for writing a bad $14,900 check on a green 1997 Lincoln Town car that
was delivered to them in Beverly Hills, just weeks after Kenneth allegedly shot Kazdin to death.
Police would eventually catch up to the Kimeses and find incriminating evidence in the Town car
that implicated them in the murder of a Manhattan woman.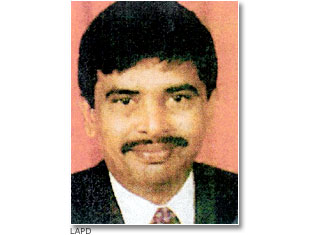 According to authorities, the Kimeses are also suspects in the disappearance of Bahamian banker
Syed Bilal Ahmed, who vanished in 1996 after meeting Sante and Kenneth for dinner.
According to news reports, Ahmed was in charge of Sante's offshore bank accounts.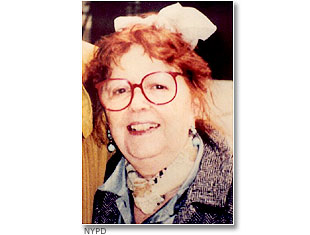 By the time Sante and Kenneth arrived in New York, they had set their sights on their next prize:
the $7 million Upper East Side mansion belonging to 82-year-old Irene Silverman, pictured.
On June 14, 1998, Kenneth rented an apartment in Silverman's home for $6,000 a month.
A maid who worked for the former ballerina would later testify that Silverman once told her
that Kenneth "smelled like someone just out of jail" and that she had planned to evict him
the night before she disappeared.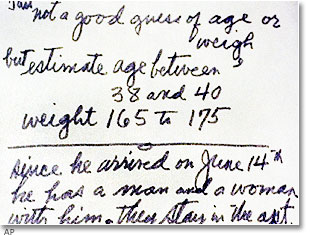 Irene Silverman had the foresight to write down details about her strange new tenants.
This note would later become evidence that would help to convict her killers.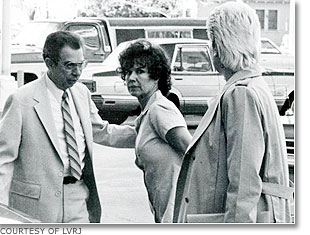 Police finally nabbed Kenneth and Sante on July 5, 1998 — the same day Silverman vanished.
In the backseat of the pair's Lincoln Town car, authorities found loaded 9 mm and .22-caliber
pistols, along with Silverman's keys, plastic handcuffs, $30,000 in cash, an empty stun
gun box and a small jar of Flunitrazepam, a sleep-inducing drug.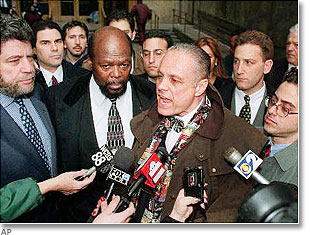 On Dec. 17, 1998, after spending five months in custody, Kenneth and Sante were charged
with Silverman's murder. Their attorney, Mel Sachs, who spoke to the press in front of the
Manhattan Criminal Courts building, asserted that there was no proof linking the Kimeses
to the murder. Silverman's body was never found.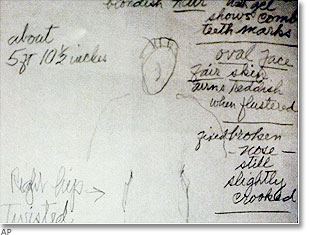 This sketch of Kenneth Kimes, drawn by Irene Silverman days before her disappearance,
was submitted as evidence during the trial. On May 18, 2000, a jury convicted Sante
and Kenneth of murder. Sante was sentenced to 120 years in prison, and Kenneth
received 125 years.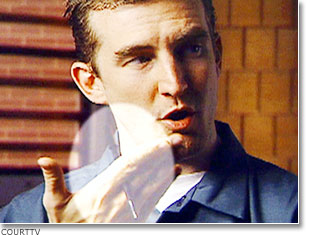 During an October 2000 jailhouse interview with Court TV, Kenneth Kimes used a pen to hold producer
Maria Zone hostage for more than four hours at Clinton state prison in New York. With the pen thrust
at Zone's neck, Kimes demanded that his mother be spared extradition to California, where the
pair faced a possible death sentence if convicted. Guards eventually wrestled Kimes to the floor.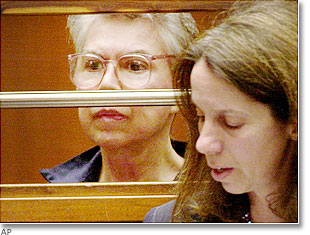 Despite her son's desperate act, Sante was eventually transferred to California. On June 28, 2001,
she pleaded not guilty to the 1998 murder of David Kazdin. She sat behind a glass enclosure
as her attorney, Deputy Alternate Public Defender Elie Miller, entered the plea on her behalf
in Los Angeles Superior Court. Her trial began on June 1, 2004.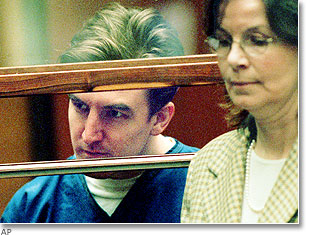 Kenneth Kimes appeared in Los Angeles on March 23, 2001, with his attorney, Deputy Public
Defender Regina Laughney. A month later he was arraigned for the malice murder of Kazdin.
Kimes initially pleaded not guilty, but then later changed his plea in order to avoid a possible
death sentence. In a surprising turn, Kenneth agreed to testify against his mother.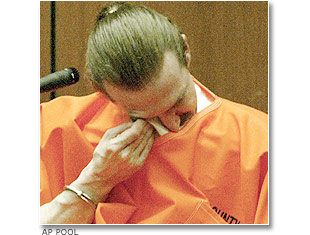 Kenneth Kimes gave three days of chilling testimony in the case against his mother, describing for
jurors how he carried out her careful plan in the murder of David Kazdin. In an unexpected turn,
he also confessed to the murders of socialite Irene Silverman and banker Syed Bilal Ahmed.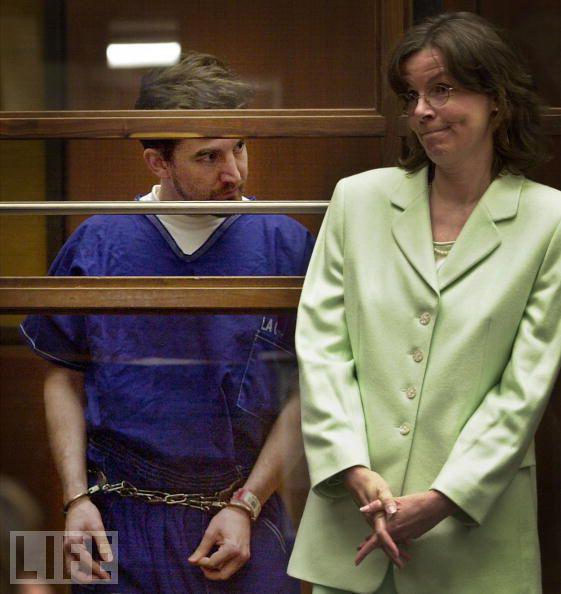 Convicted murderer Kenneth Kimes talks with attorney Regina Laughney, during an appearance in
Los Angeles Superior Court, June 28, 2001. Kimes and his mother Sante Kimes are charged in the
March 1998 shooting death of businessman David Kazdin. The pair have already been sentenced
to 120 years in prison for the slaying of 82-year-old New York millionaire Irene Silverman.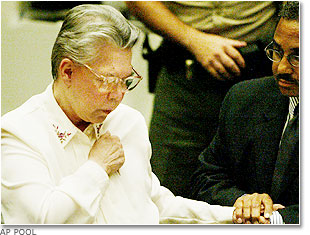 Sante Kimes held her attorney's hand as she listened to the verdict -- guilty of first-degree murder.
Jurors deliberated for almost two weeks, finally delivering their decision on July 7, 2004. One juror
noted that Kimes' behavior during her trial -- delivering rambling monologues, speaking out in
court, badgering witnesses on the stand and faking illness in order to delay proceedings - did
not help her case. Her sentencing is scheduled for Sept. 17. She faces life in prison without
the possibility of parole.
TruTV.com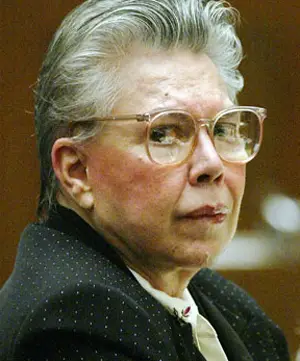 Sante Kimes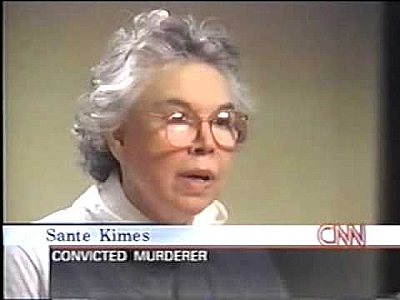 Sante Kimes