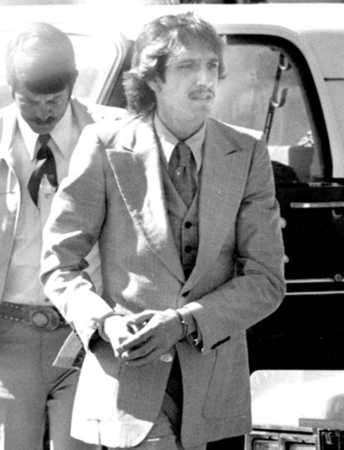 Richard Leavitt is transported to his 1985 trial.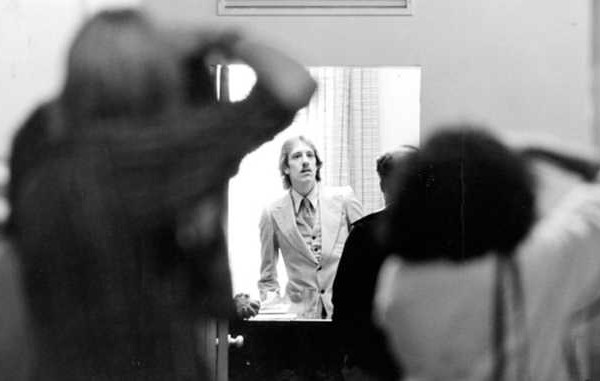 Richard Leavitt testifies during his 1985 murder trial in Blackfoot.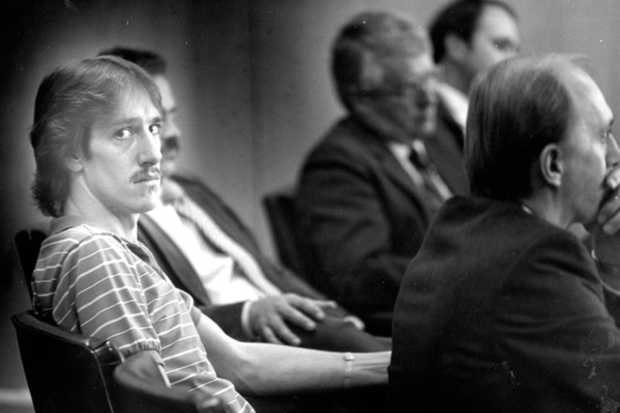 Richard Leavitt in the courtroom during his 1985 trial for the murder of Danette Elg.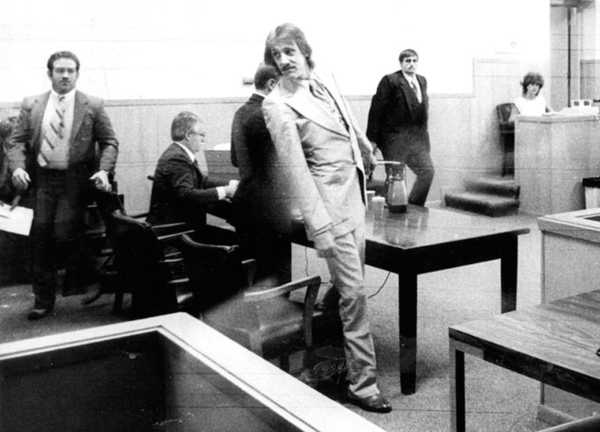 After Richard Leavitt was sentenced to death in December 1985, he turned to his family
to say "Merry Christmas" before being taken to prison.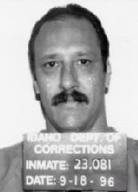 Richard Leavitt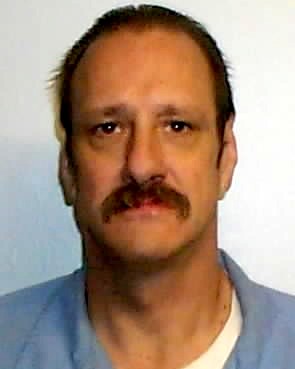 Richard Leavitt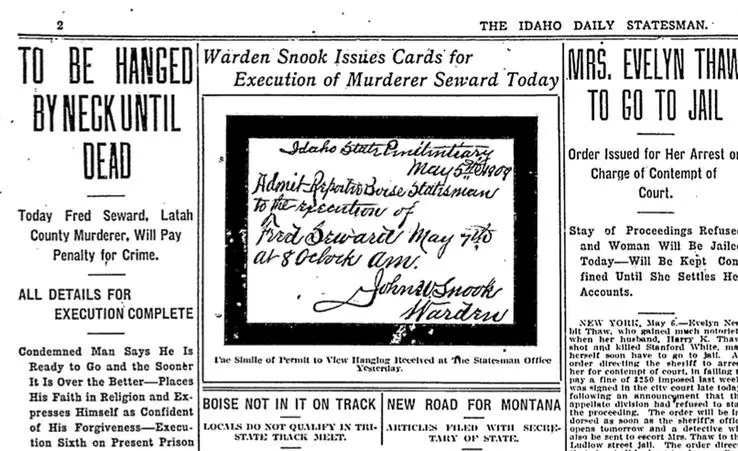 This image shows a photograph of a hand-written, elaborately lettered invitation/ticket the
Idaho Daily Statesman had received the day before from Warden John W. Snook to attend
the execution of John Seward, published in a 1909 edition.
As Idaho's news media spar with the state in federal court over limits on access to
executions, the case has turned a spotlight on Idaho's long and consistent
history of media witnesses attending its state executions to serve as the eyes
and ears of the public. Media witnesses have been present for all but one
Idaho execution since 1901 and published detailed accounts of them.
(AP Photo/The Spokesman-Review)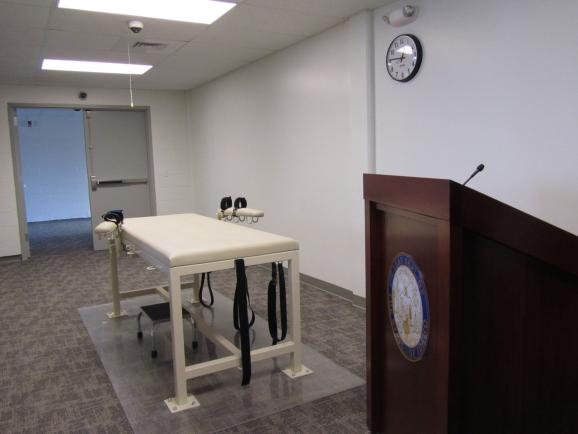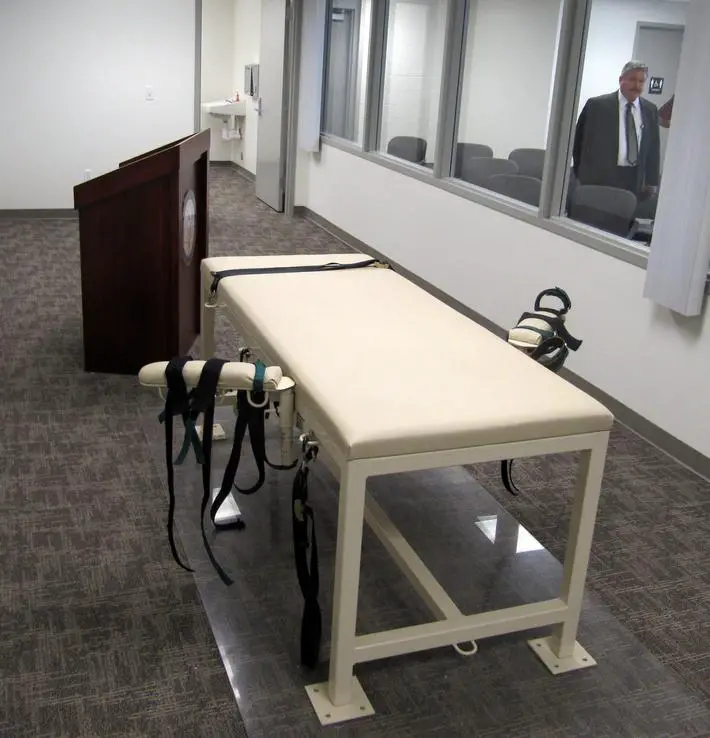 This Oct. 20, 2011 file photo shows the execution chamber at the Idaho Maximum Security
Institution as Warden Randy Blades, right, stands in the observation room, in Boise, Idaho.
A legal challenge seeking full viewing access to Idaho executions will go before a federal
appeals court Thursday, June 7, 2012, with The Associated Press and 16 other news
organizations saying the process is unconstitutionally restrictive.
(AP Photo/Jessie L. Bonner, File)
The victim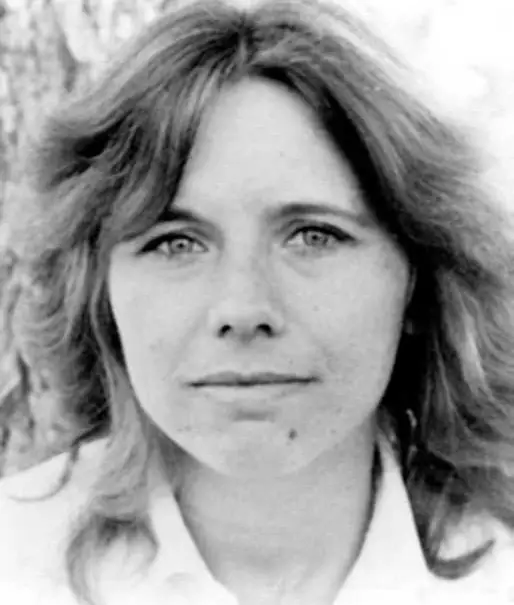 Danette Jean Elg, 31.