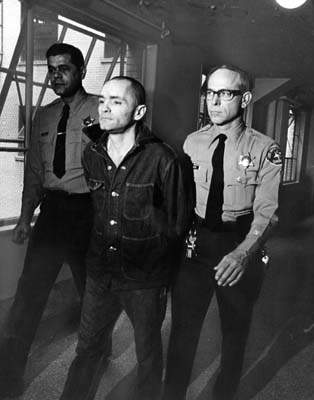 A somber Charles Manson on March 30, 1971, minutes before he learned that
the jury recommended he die for masterminding seven murders.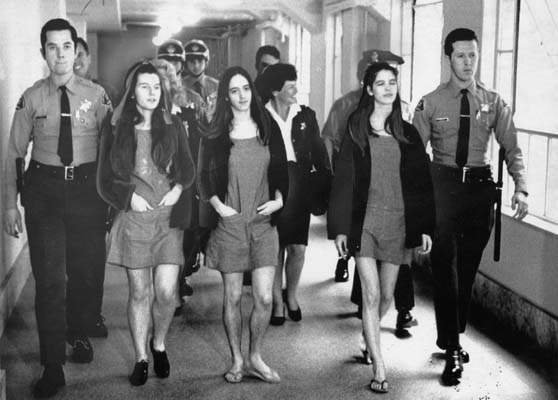 From left, are Patricia Krewinkel, Susan Atkins and Leslie Van Houten. Here they are being escorted
back to their cells after being found guilty of first degree murder on all seven victims in the
Tate-LaBianca slayings.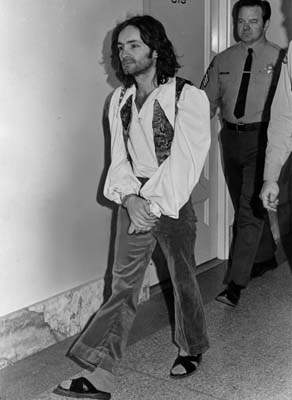 Charles Manson on his way to court March 8, 1971. He told the judge, "Now look who's stalling."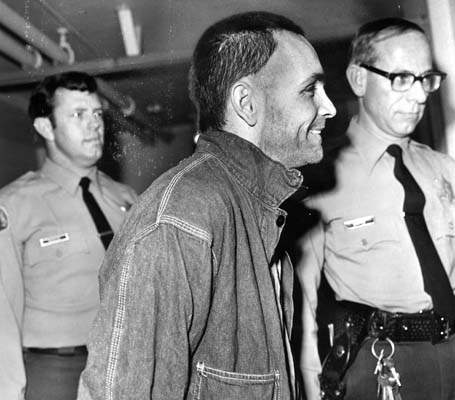 Charles Manson going to court on March 23, 1971.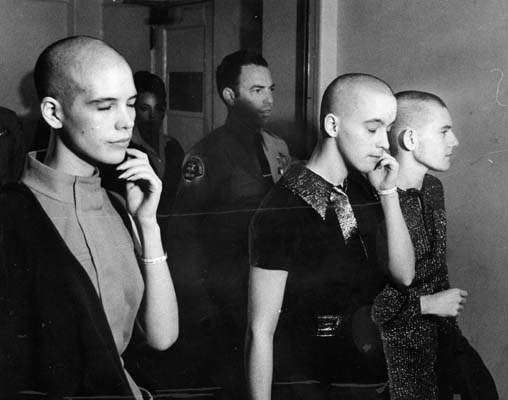 Manson girls remain stoic after hearing judge impose death penalty. In head-shaven serenity,
Leslie Van Houten (left), Susan Atkins and Patricia Krenwinkel leave court.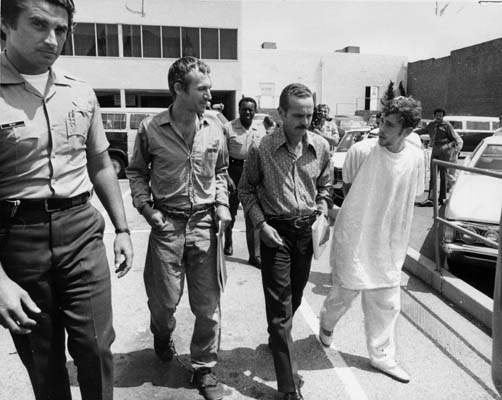 Left to right, Dennis Rice, Kenneth Como, and Lawrence Bailey arrive in court to hear the charges
for Hawthorne shootout. Arraignment held in Inglewood. They were arrested along with other
Manson family members: Mary Brunner, Catherine Share, and Charles Lovett for the robbery
of the Western Surplus Store in Hawthorn on August 21, 1971 to steel guns and amunition
for a plot by the Manson family to free Charles Manson from prison.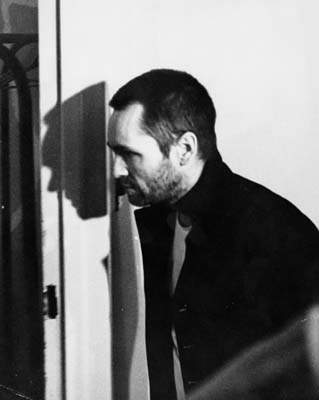 Charles Manson is returned to his cell after the jury found him guilty of the murder of Gary Hinman.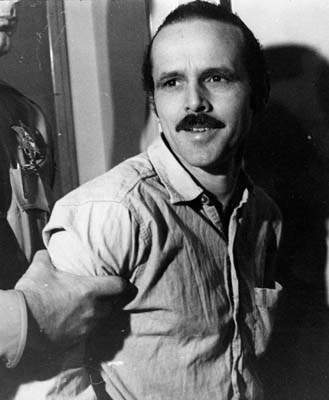 Kenneth Como, after arraignment on escape charge.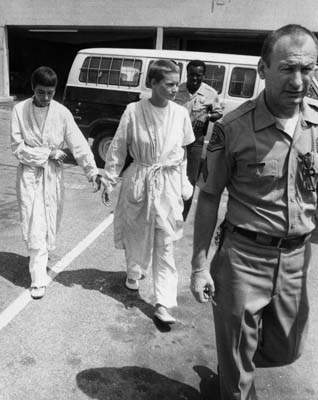 Manson girls, Catherin Share, left, with Mary Brunner, mother of Charles Manson's
son, arrive at court to learn of $100,000 bail.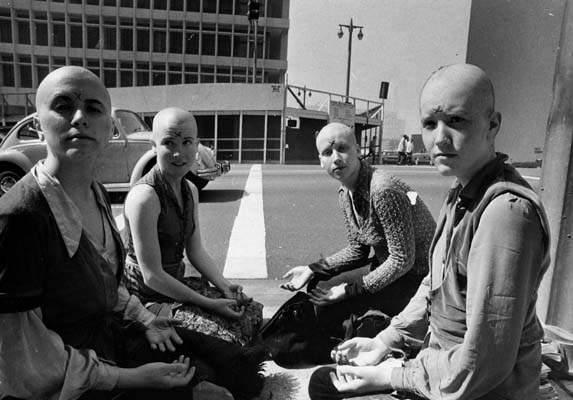 Kitty (Kathryn Lutesinger), Sandy (?) (Sandra Good), Crystal (Maria Alonzo), and Mary (Mary Theresa
Brunner) dubbed "the girls on the corner". They shaved their heads along with Manson, Atkins,
Krenwinkel, and Van Houten following the guilty verdicts. They told reporters: "You'd better
watch your children because Judgment Day is coming!"