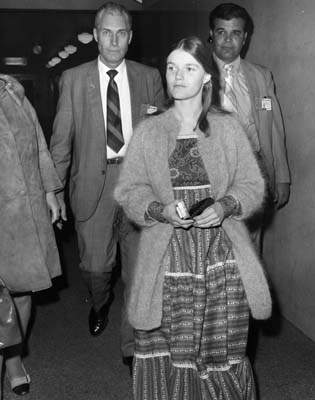 Linda Kasabian, with personnel from the District Attorney's office, returning to the Hall of Justice
on February 24, 197l, where she testified for the Prosecution in the Tate/LaBianca murder trial.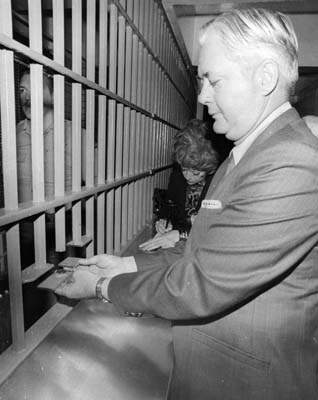 In the early morning hours of October 20, 1971, Kenneth Como hacksawed his way through the
bars of his thirteenth-floor cell, climbed down to the eighth floor on a rope made of bedsheets,
kicked in a window in the courtoom of Department 104, then left the building by way of the stairs.
He was picked up in the Family van. Como managed to elude capture for seven hours. Undersheriff
William H. McCloud shows opening where Kenneth squeezed his way to freedom from
the Hall of Justice.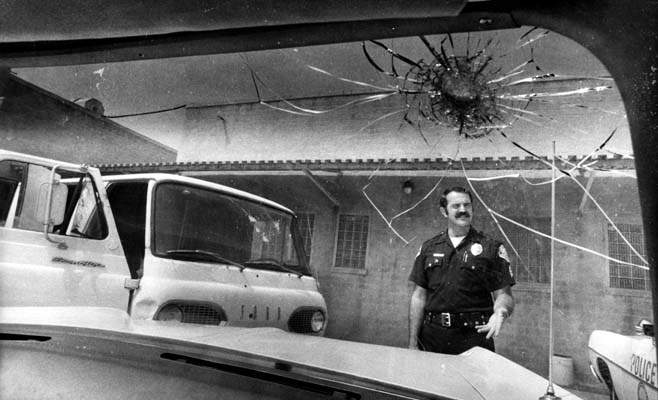 Sargeant Richard Prentice Jr. on August 23, 1971 describes bloody battle involving members of the Charles
Manson "family" during an attempted theft of 140 guns in Hawthorne. Bullet holes are seen in the police
car windshield, and the suspects' van is behind.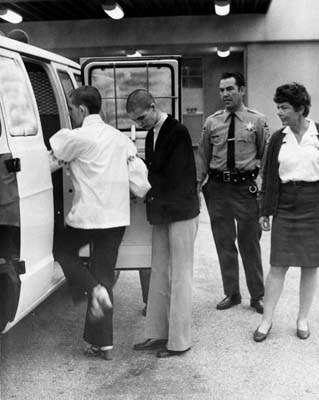 Leslie Van Houten and Patricia Krenwinkel, two of the "girls" from Manson's "family", shown here
at the Sherriff's Station entering a van on their way to prison. Manson's female followers
protested his imprisonment by shaving their heads.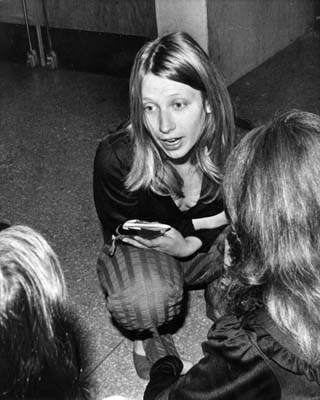 Catherine Gillies, member of the Charles Manson family, testified in Judge Charles Older's court
that she "would have killed" the night of the La Bianca murders, "but they didn't need me."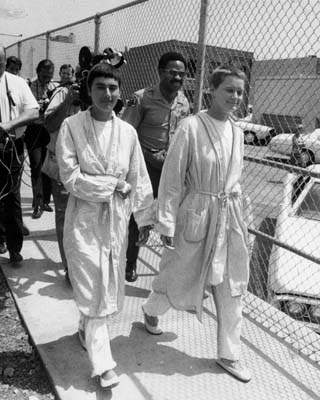 Manson girls, Catherin Share, left, with Mary Brunner, mother of Charles Manson's son,
arrive at court to learn of $100,000 bail.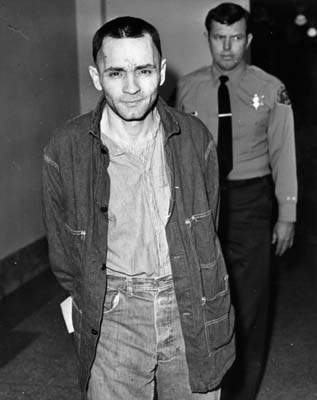 Charles Manson walking to court on March 23, 1971 with his forehead marked.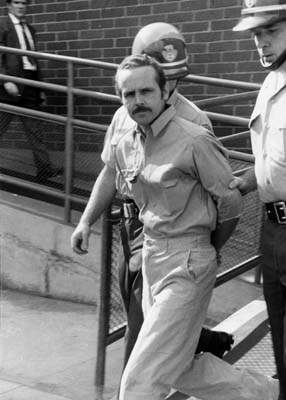 Kenneth Como arrested, along with other Manson family members for the Hawthorne and Covina
robberies, is escorted out of W. Los Angeles Sheriff's Station by deputies who are leading him
to the county jail. Como escaped the night before only to be recaptured early on the day of this
photo, October 20, 1971. The deputy on the right is the one who originally arrested him.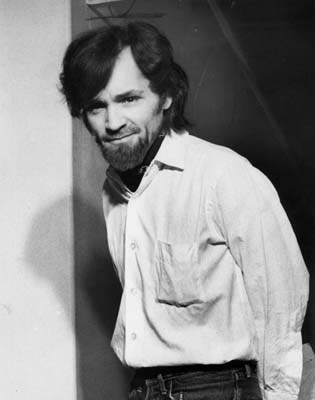 Charles Manson, on way to court from jail cell, greets newsman with "Shalom."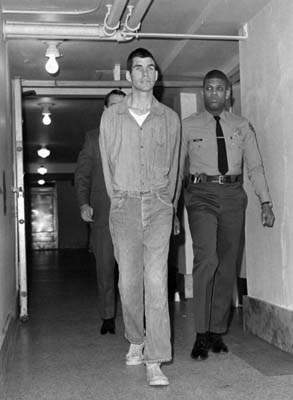 Charles Manson follower and murderer Tex Watson walking between the jail and court.