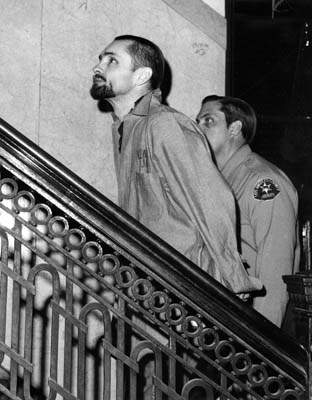 Charles Manson returns to his cell on July 16, 1971 after telling the court he "chopped
the head off" one of his victims.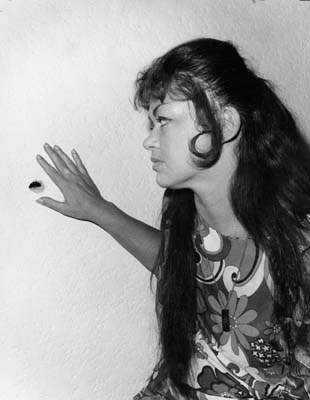 Witness against Susan Atkins, Ronnie Howard, examines bullet hole on July 10, 1971.
The shot was meant for her, an informant.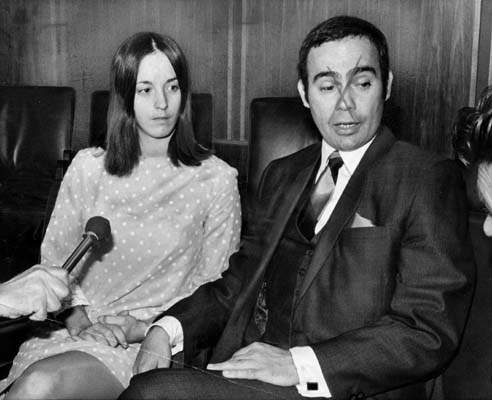 Susan Atkins with her lawyer, Richard Caballero. Richard Caballero was appointed to represent
Susan in the Gary Hineman murder case. Richard Caballero also represented Susan on the
Tate-LaBianca case. Shown here in the courtroom, Caballero says that Susan was at the
Tate LaBianca murder scenes, but claims she was under a "hypnotic spell."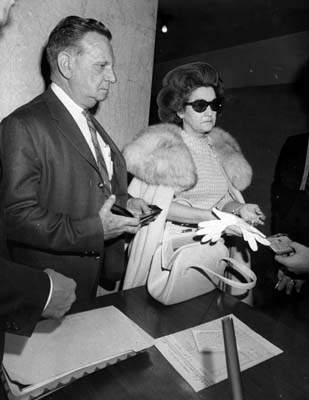 Joseph and Dorothy Krenwinkel, who are divorced both testified at the penalty hearing on behalf
of their daughter. The Krenwinkels had divorced when Patricia was seventeen. According to Joseph,
there was no bitterness; he and his wife had parted and remained friends. Joseph Krenwinkel,
an Inglewood, California insurance agent, recalled how in September of 1967 his daughter had
left her Manhattan Beach apartment, her job, her car, and her last paycheck to join Manson.
Mr. Krenwinkel described his daughter as an "exceedingly normal child, very obedient." Dorothy
said of her daughter, "She would rather hurt herself than harm any living thing."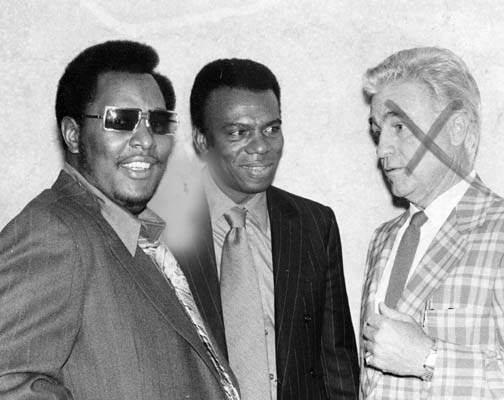 Bernard Crowe, who had been shot earlier by Charles Manson, shown here on January 28, 1971.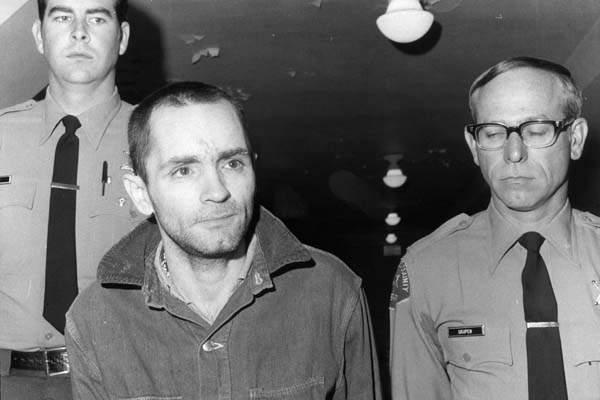 Clean-shaven and shorn Charles Manson with two deputy sheriffs on April 19, 1971.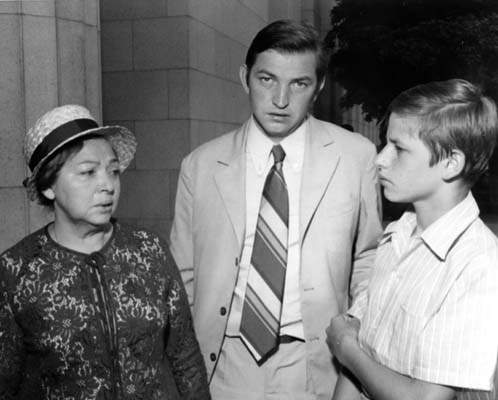 Family of Voityck Frykowski, Manson murder victim, in court on July 27, 1971. They are from
Lodz, Poland. Mother is Teo Fila Frykowski, brother George, and son Bartek, 12.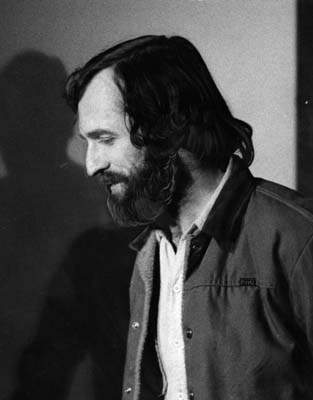 Dennis Rice, suspect in the "Honolulu Hamburger Case", as it was dubbed by the newspapers, is led to
jail as he turns himself in. Dennis had a rap sheet that went back to 1958 and had been convicted of
offenses ranging from narcotics possession to indecent exposure. He was currently on probation for
assaulting a police officer. Thought new to the Family, he became one of its most hard-core
members. The "Honolulu Hamburger Case" was an attempted murder on Barbara Hoyt who
was a witness on the Tate case, and former Family member. She had been shipped off to
Hawaii along with Ruth Ann and had been given a lethal dose of LSD. Rice had driven
Ruth and Barbara to the airport.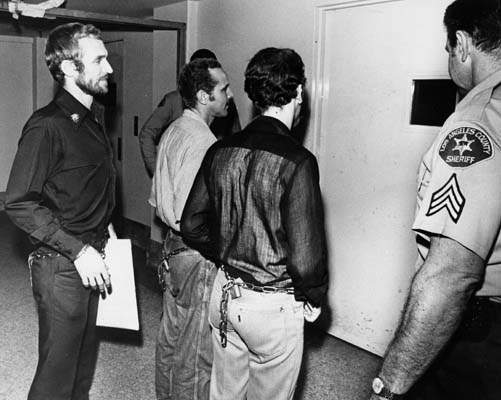 Left to right, Dennis Rice, Kenneth Como and Lawrence Bailey are shackled as they
are returned to jail after arraignment on the Hawthorne robbery charge.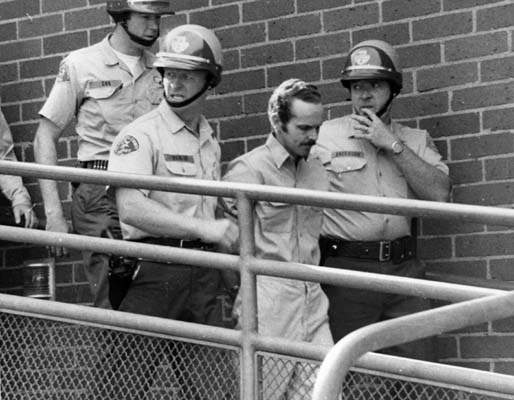 Kenneth Como arrested, along with other Manson family members for the Hawthorne and
Covina robberies, is escorted out of W. Los Angeles Sheriff's Station by deputies who are
leading him to the county jail. Como escaped the night before only to be recaptured early
on the day of this photo, October 20, 1971. The deputy on the right is the one who
originally arrested him.