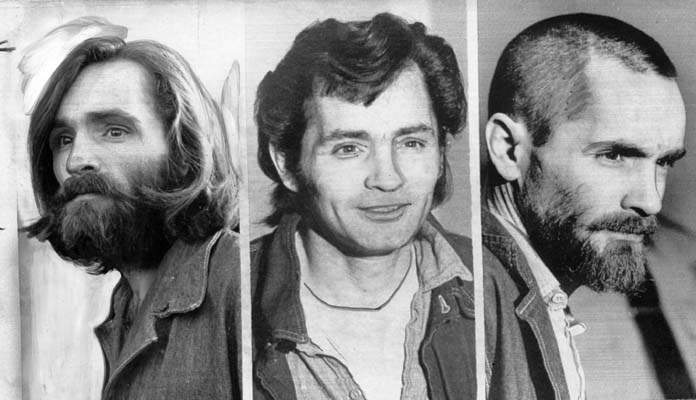 Charles Manson with varying lengths and styles of hair.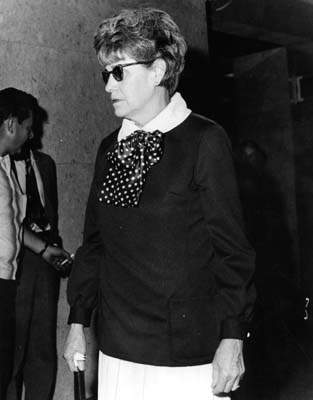 Elizabeth Watson, mother of Charles (Tex) Watson leaves the courtroom after telling her story.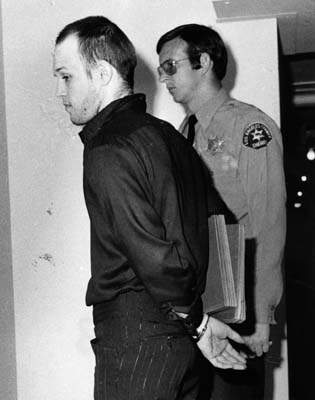 Defendant and Charles Manson follower Steve Grogan in the Hall of Justice on September 2, 1971.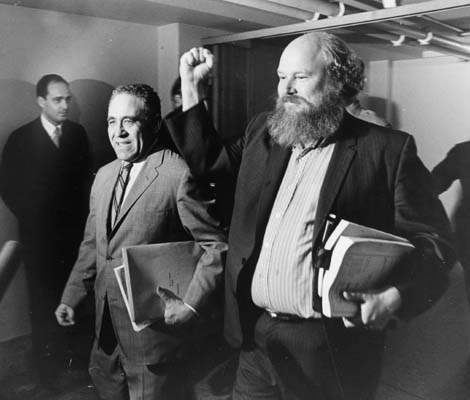 Manson defense attorneys Irving Kanarek and Ronald Hughes.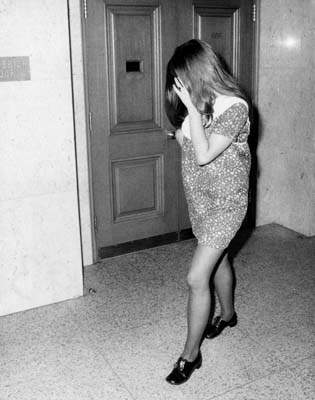 Barbara Hoyt, witness in the Steve Grogan case hides her face from the cameras as she reenters
Department 52 court room where she is appearing as a prosecution witness. Steve Grogan was
23 years old when he was arrested in connection with the LaBianca murders. He was placed on
trial and found guilty. He is currently serving a life sentence.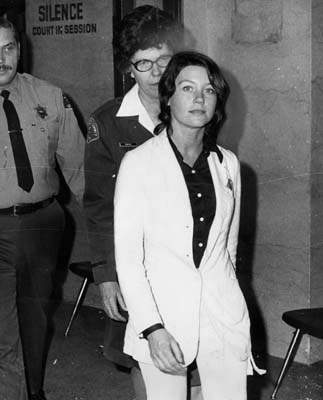 Mary Jo Davis, possibly related to Bruce McGregor Davis, is held for contempt of court.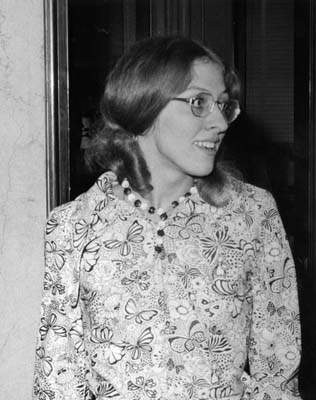 Ella Jo Bailey, Manson family member. She'd left Saphn Ranch before the murders.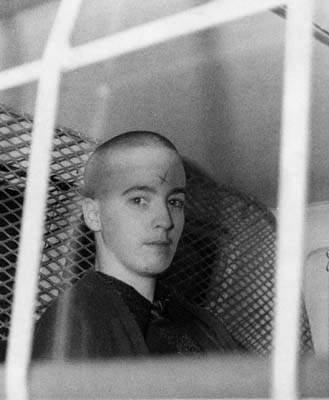 Susan Atkins, 23, sitting in rear of sheriff's van after she admits her role in murder
of musician Gary Hinman. Atkins is being moved to another facility.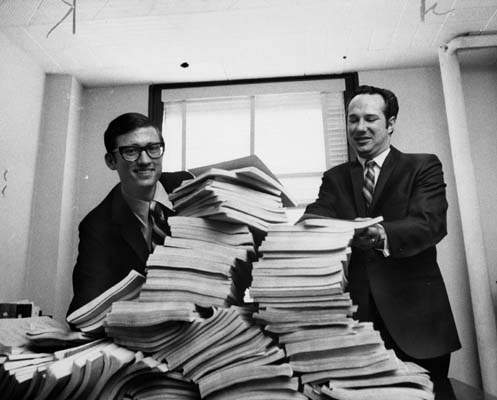 168 volumes of transcripts of the Tate trial, with 5,752,080 words, being stacked by Deputy
District Attorneys Stephen Kay (left) and Donald Musick on January 19, 1971.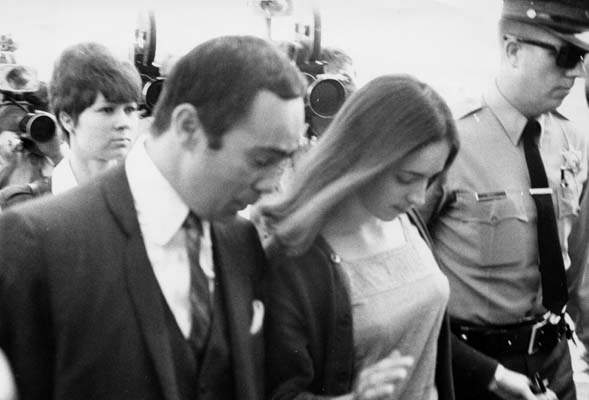 Susan Atkins with her lawyer, District attorney, Richard Caballero outside County Jail, apparently for a
visit with Charles Manson. In this photo they are accompanied by sheriff's deputy. Photographers
visible in the background.