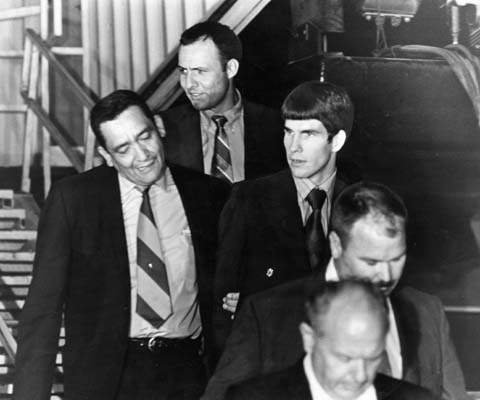 Charles Manson follower and accused killer Charles "Tex" Watson arriving in Los Angeles to face trial
after months of fighting extradition from Texas. Escorting him from the plane are Los Angeles
detectives Manuel Gutierrez (left) and Philip Sartuche.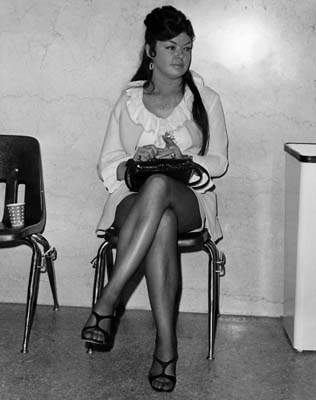 Witness Ronnie Howard waiting to testify October 8, 1970 that Susan Atkins confessed
the Tate murder to her in jail.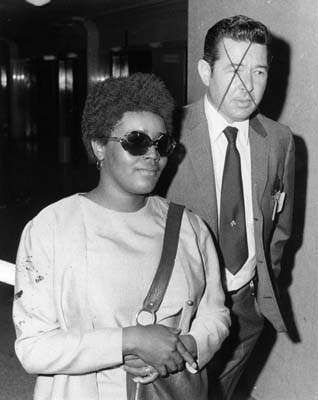 Mrs. Donald Shea on December 14, 1970 in court. Her husband was killed and cut up by members
of the Manson family because he apparently knew too much about their activities
at the ranch and elsewhere.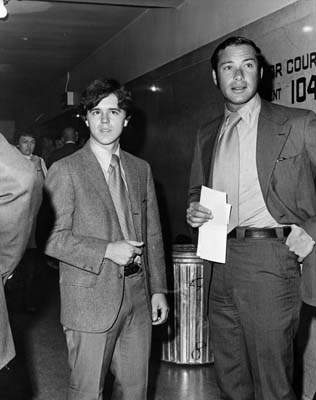 William Garretson, caretaker of the Tate residence at the time of the murders,
prior to going to court July 26, 1970.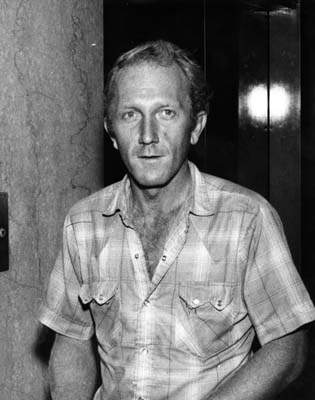 Manson trial witness John H. Swartz, Jr., a former Spahn Ranch employee, in court on August 20, 1970.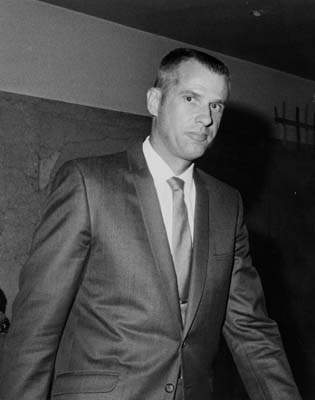 California Highway Patrol officer James Pursell leaves the Hall of Justice after his testimony
at the Tate/La Bianca murder trial on October 28, 1970.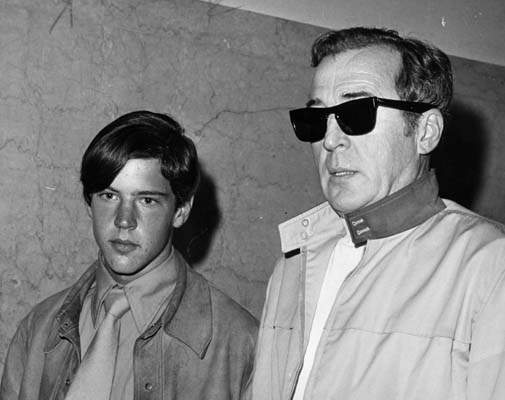 Frank Struthers, Jr., 16, and his father, Frank Struthers, leaving the Tate murder trial on August 26, 1970,
following Frank Jr.'s testimony that he found the body of his stepfather, Leno La Bianca.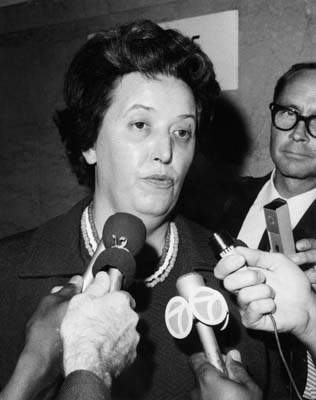 Dr. Margaret McCarron, gynecologist, following testimony September 2, 1970, in the Tate case.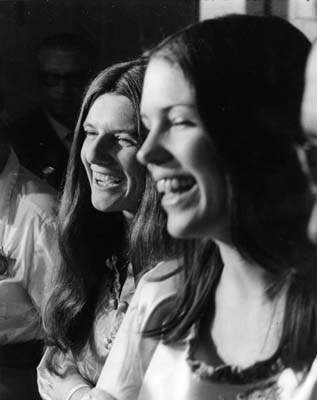 Patricia Krenwinkel and Leslie Van Houten on May 27, 1970, Tate-LaBianca murder suspects
and followers of Charles Manson, laughing as they are led to court.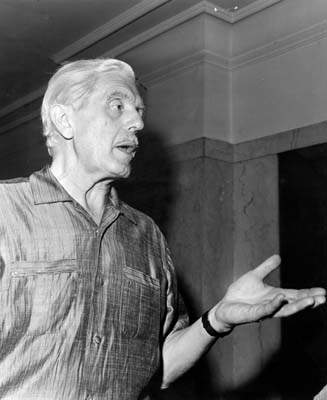 Rudolf Weber, 62, testified at the Tate hearing August 19, 1970, that he encountered the band
of hippies that the prosecution claims killed Sharon Tate. He said they used the hose at his
home apparently a short time after the slayings.