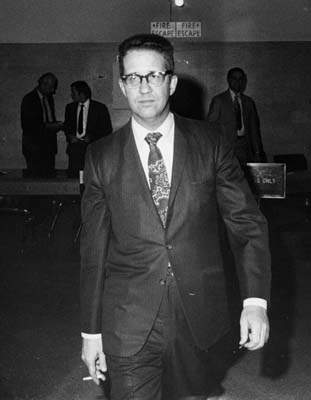 Frank Fowles, Inyo County district attorney, leaves court this afternoon following his testifying.
The date is October 28, 1970.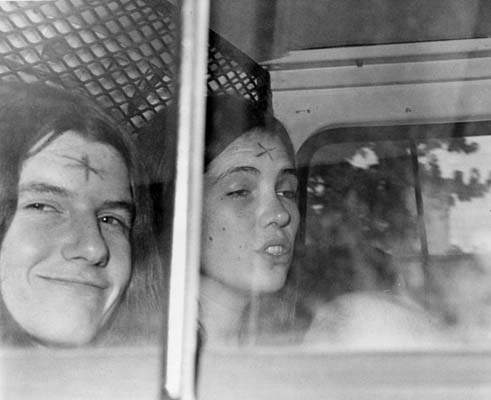 Patricia Krenwinkel (left) and Leslie Van Houten leaving the Hall of Justice on the evening
of July 28, 1970. Susan Atkins is also in the car but cannot be seen.
Charles (Tex) Watson, Charles Manson associate, following an appearance in court on September 28, 1970.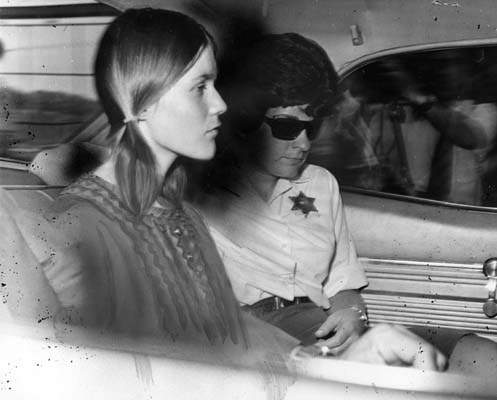 Prosecution witness Linda Kasabian leaving court in a police vehicle on August 11, 1970.
Earlier, she testified, "...you never tell Charlie 'no.'"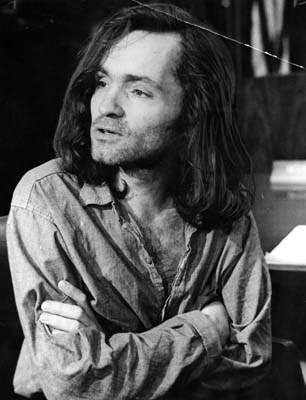 Charles Manson talking to the press and castigating them, "You're all part
of this...I have no guilt," on June 18, 1970.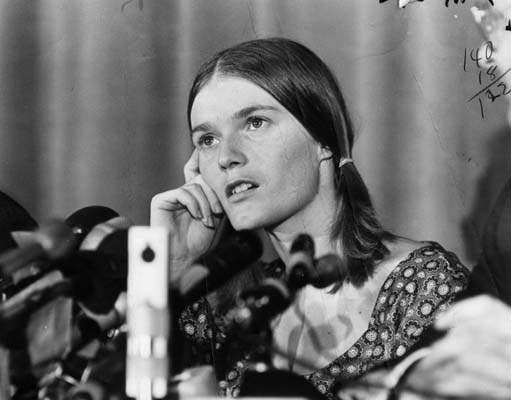 Linda Kasabian testifying in court against Charles Manson and his followers,
of which she was formerly a member, on August 19, 1970.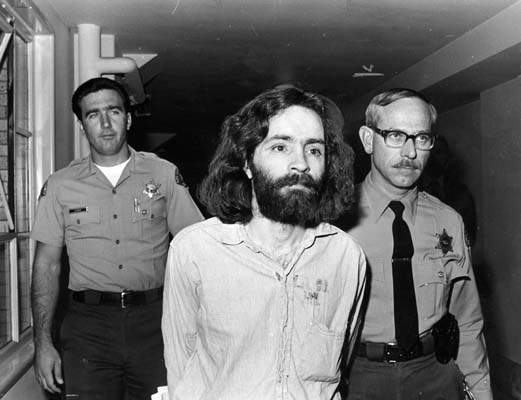 Charles Manson being escorted to court on October 6, 1970 by deputy sheriffs.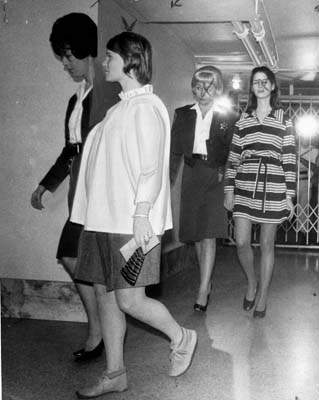 Unknown pregnant Manson girl in foreground, behind her Leslie Van Houten,
both of whom are being escorted from their jail cells to court.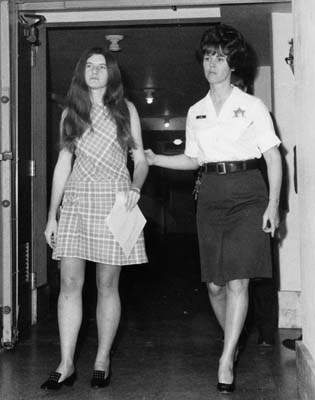 Patricia Krenwinkel is escorted by Sheriff's Deputy to court where she pleaded not guilty
on seven counts of murder.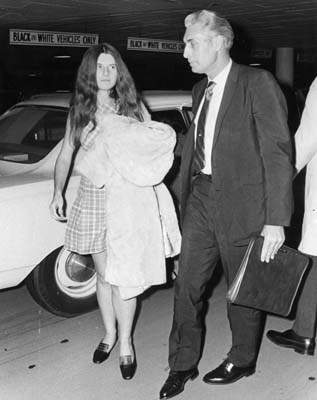 Police Sgt. William Carey and Patricia Krenwinkel at police car on the way to book her for murder.