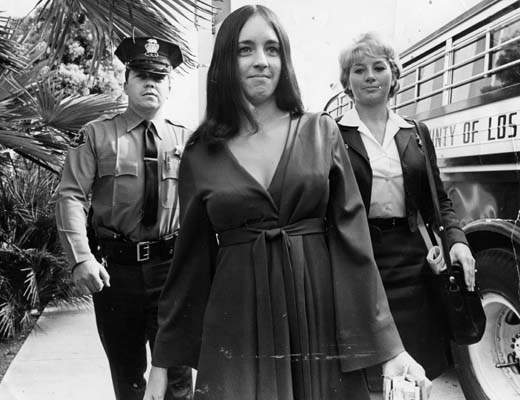 Charles Manson follower Susan Atkins in custody, escorted by deputy sheriffs.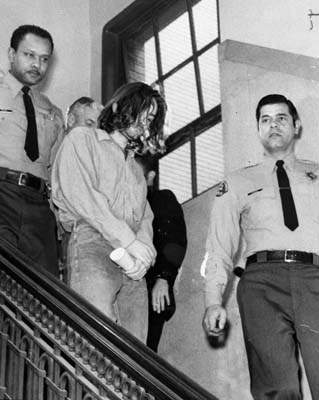 Charles Manson leaving solitary confinement to return to court with deputy sheriffs on February 7, 1970.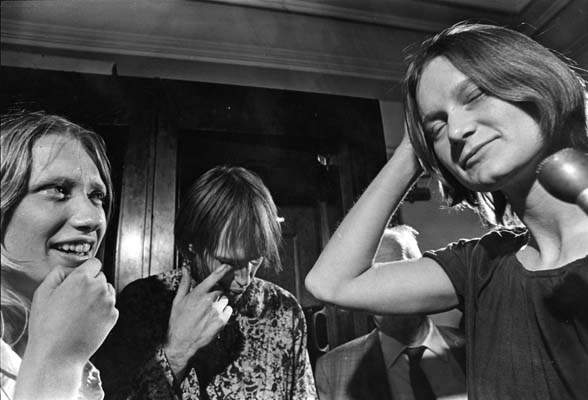 Manson "family" members waiting outside the courtroom on July 28, 1970: Mary Brunner,
recently released from jail, with a friend and Steve Grogan (center).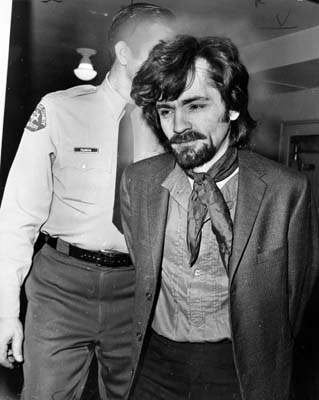 Charles Manson goes to court December 29, 1970 in the Hall of Justice as the Tate/La Bianca trial continues.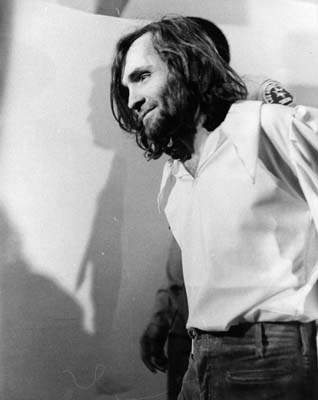 Charles Manson walks down the hall to the back entrance to Department 107 where he was
to receive a court-appointed attorney and see several of his "family" held in contempt
of court, on March 6, 1970.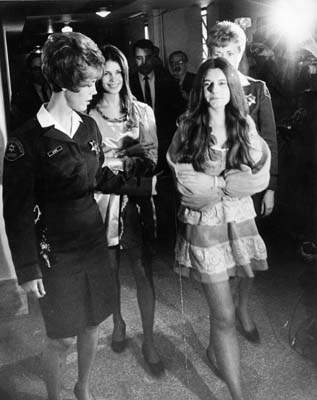 Charles Manson followers Leslie Van Houghton and Linda Kasabian being led to court on April 17, 1970.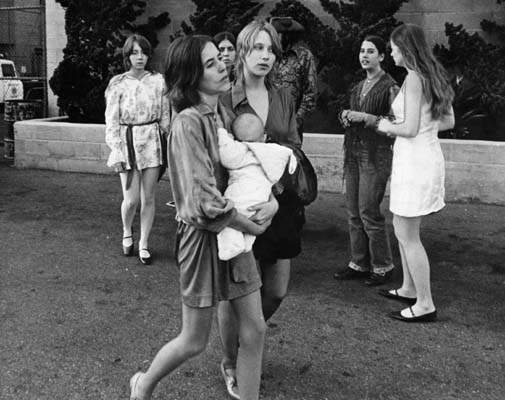 Several members of Manson's so-called "family" attended court hearing, Jan. 27, 1970. Here they
are phtographed outside the Hall of Justice following the hour-long session before Judge George
M. Dell. Members of gorup gave names as: Gypsy (Catherine Share), Cappy (Catherine Gillies),
and Squeaky (Lynette Fromme).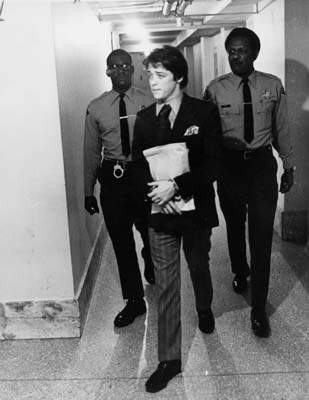 Robert Beausoleil return to his cell after the court session on April 3, 1970. The prosecution
has charged him of killing a music teacher along with Susan Atkins.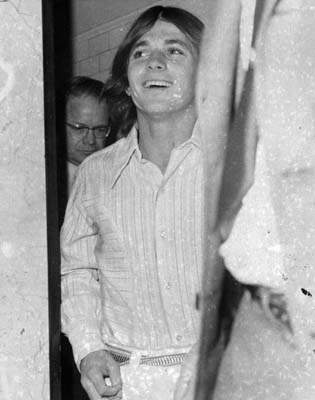 Paul Watkins, witness at Tate trial, also testified concerning the disappearance of Donald
Jerome Shay. Paul had often served as Manson's second in command.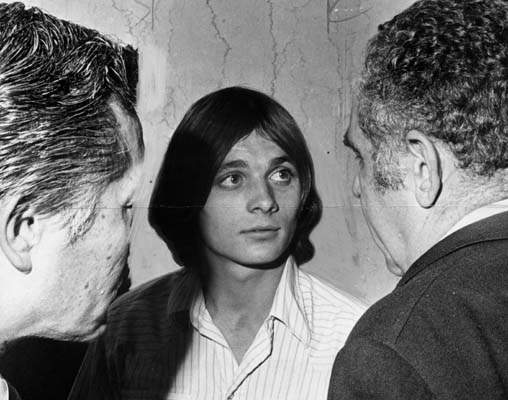 Paul Watkins as witness at Tate trial. Watkins, a good looking youth with a way with women, had been
Manson's chief procurer of young girls. Often he acted as Manson's second in command. While on
his trips to and from the Barker Ranch in Inyo County, Watkins over whom Manson had a vice-like
hold on was successfully deprogrammed from Manson's way of thinking by a local miner, Paul
Crockett and was therefore able to serve as a witness at the trial.