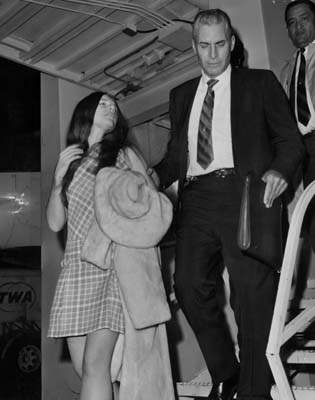 Police Sgt. William Carey and Patricia Krenwinkel as he wisks murder suspect off to police car.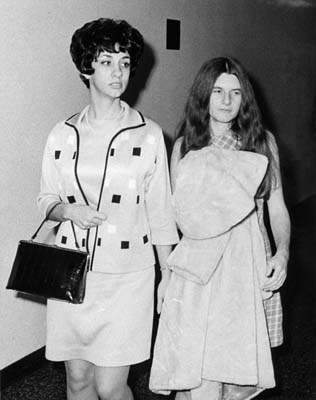 Left to right, Police Sgt. Olivia Conner and Patricia Krenwinkel as Patricia is escorted from
the airport to Parker Center to be booked for murder at Sybil Brand Institute for Women.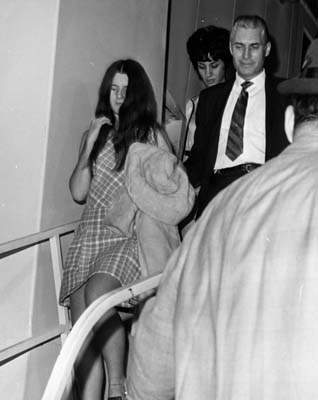 Patricia was arrested at the Spahn Ranch raid. Following the raid, her father, Joseph Krenwinkel, had
arranged for her release and had sent Patricia to stay with relatives in Mobile, Alabama. On learning
this, Sergeant Michael Nielsen of LAPD contacted Mr. Krenwinkel, who had given him the address of
where Patricia was staying. LAPD had then contacted Mobile Police Chief James Robinson, and he
sent men out looking for her. Patricia was arrested in Mobile at 3:20 p.m., Mobile time. This photo
shows her getting off of the plane as she is returned to Los Angeles.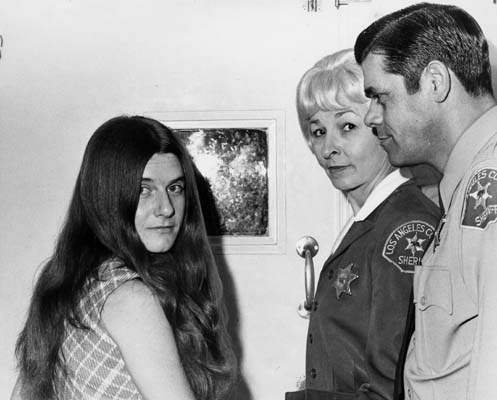 Patricia Krenwinkel is escorted by Sheriff's Deputy to court where she pleaded not guilty on seven
counts of murder. It was the first appearance here for Alabama girl since she waived extradition.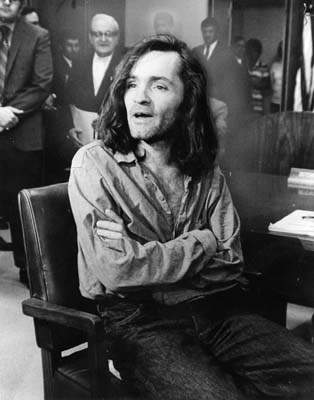 Charles Manson, sitting in the courtroom of Superior Court at the trial for the Tate-LaBianca
murders. He later told newsmen: "You're the jury ... the court."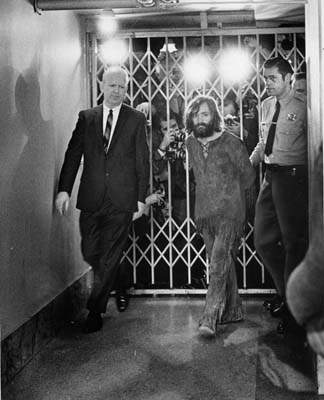 Charles Manson, wearing a fringed leather suit, in custody, as journalists photograph him.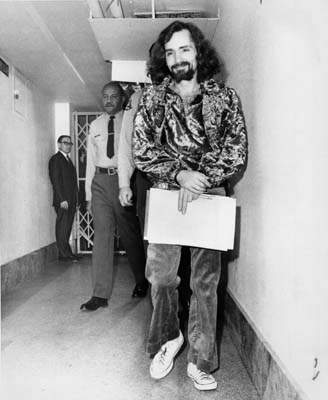 Charles Manson being escorted to court on January 15, 1970.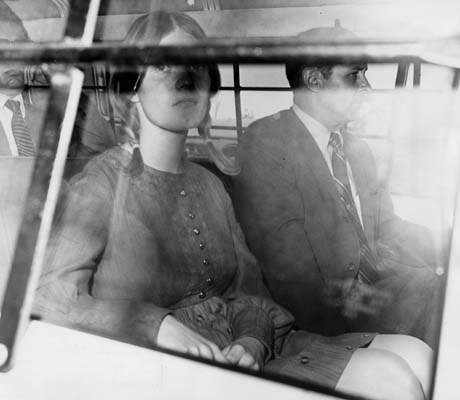 Prosecution witness in the Tate/LaBianca trial leaving the Hall of Justice on July 29, 1970, in a police van.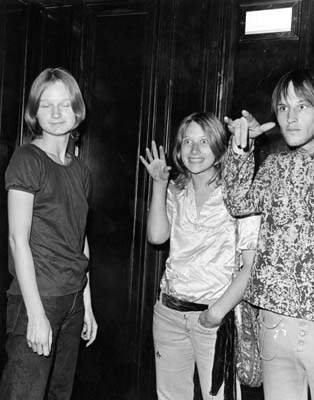 Manson "family" members waiting outside the courtroom on July 28, 1970: Mary Brunner (right)
recently released from jail, with a friend (center) and Steve Grogan (left).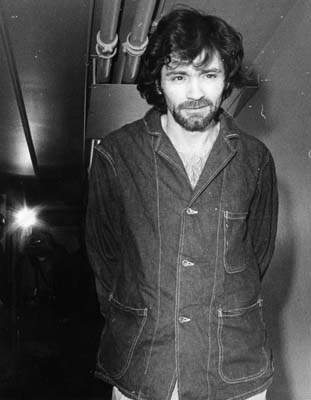 Charles Manson shown here at the time of the murder trial. He was born, in Cincinnati, Ohio,
on Nov. 11, 1934. The illegitimate son of a teenage prostitute, he never stood more than five
feet, two inches and was an unlikely candidate to lead a criminal commune and a murder cult.
He nevertheless became a guru to a pack of psychopathic killers whose murders shocked
California and the entire U.S. in 1969.