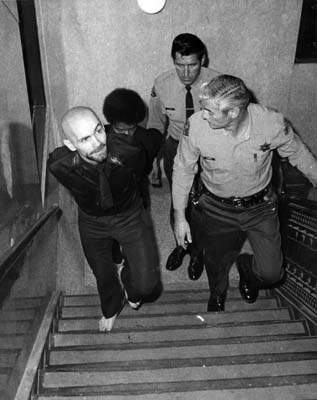 Charles Manson, with no shoes, climbing stairs with deputy sheriffs and one unidentified person.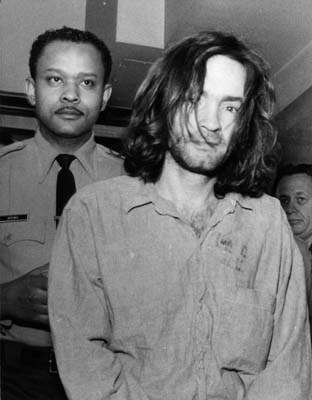 Charles Manson walking with deputy sheriff.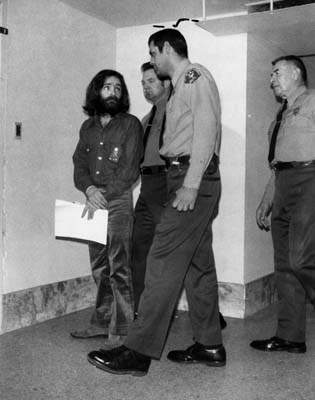 Charles Manson being accompanied by deputy sheriffs in his journey to court.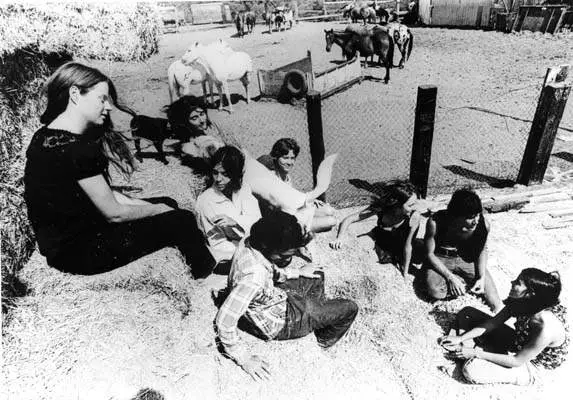 Some of the Manson family members at Spahn Ranch. From left to right Jennifer Gentry, Catherine Share,
Sue Bartlett, Danny DeCarlo, Sandra Good, Lynne Fromme, Chuck Lovett, and Ruth Ann Moorehouse.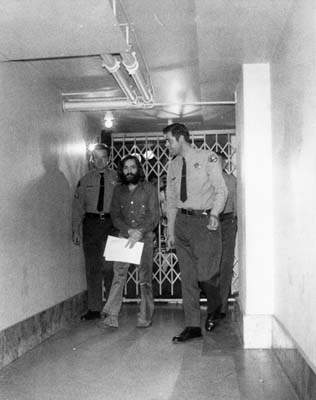 Charles Manson walking with two deputy sheriffs.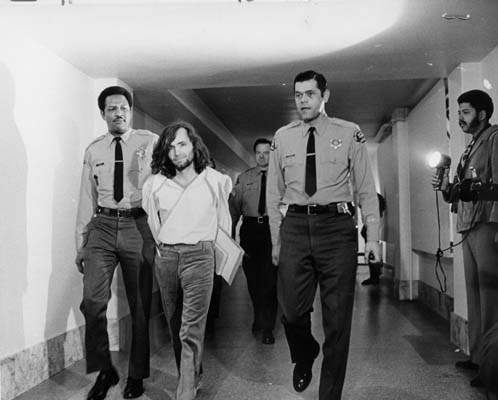 Charles Manson with sheriff escorts passing a news photographer.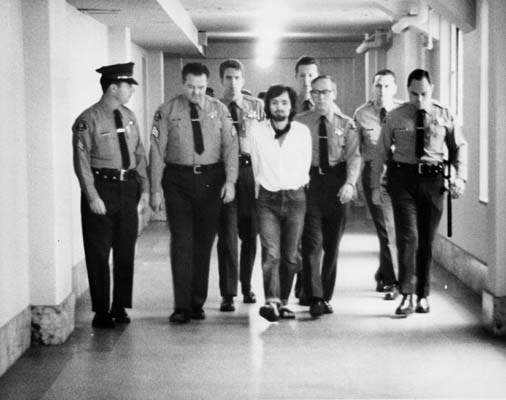 Charles Manson being escorted between jail and court by seven deputy sheriffs.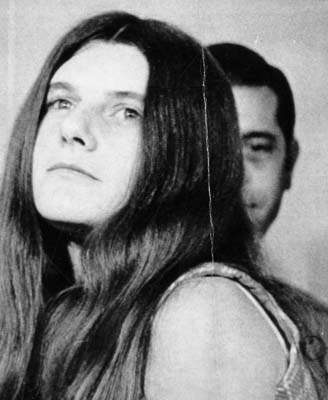 Patricia Krenwinkel, aka Katie, aka Marnie Reeves, murderer, age 21 at the time of the killings. She
participated in both the Tate and LaBianca murders. In her testimony she described in detail how
she stabbed Abibail Folger and stated that she didn't feel anything ; "It was just there, ant it's
like it was right." She also testified that it didn't bother her when she heard Abigail scream for
her life as she was being stabbed.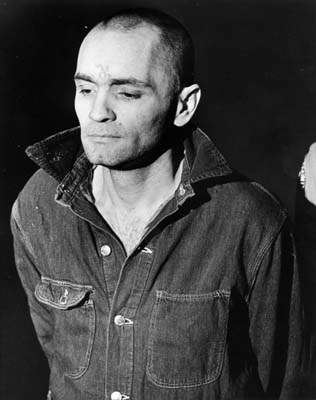 Charles Manson with shaved head and swastika on forehead.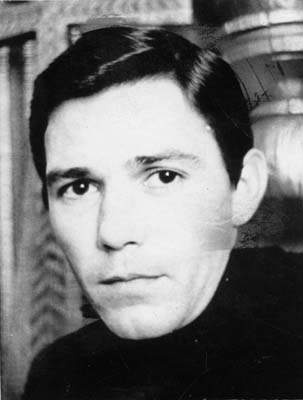 Jay Sebring was a celebrated hair stylist to the rich and famous and a former boyfriend of Sharon Tate's.
He was found dead in the living room of Sharon Tate's home along with Sharon Tate, on August 9,
1969. He was stabbed and shot to death as he tried to escape.