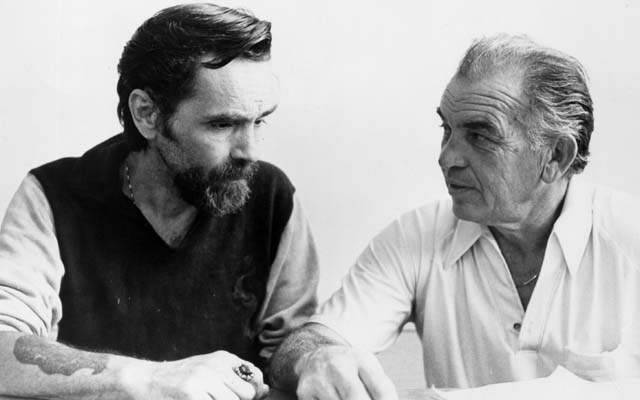 Prisoner Charles Manson discusses his life with author Nuel Emmons prior to the release of the book,
"Manson in his Own Words," in 1987.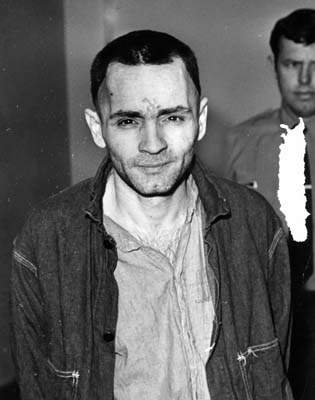 Cult leader Charles Manson in jail in December 1979. He has a swastika on his forehead.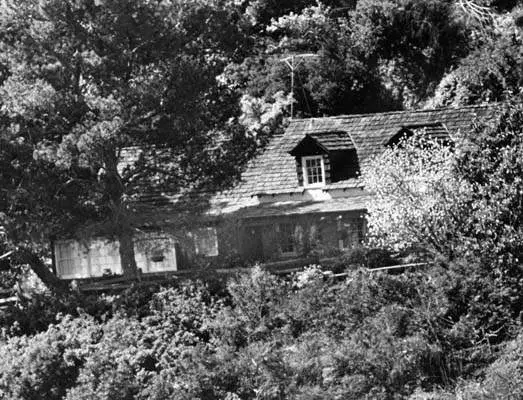 Residence of actress Sharon Tate and scene of the Manson group murders on August 9, 1969.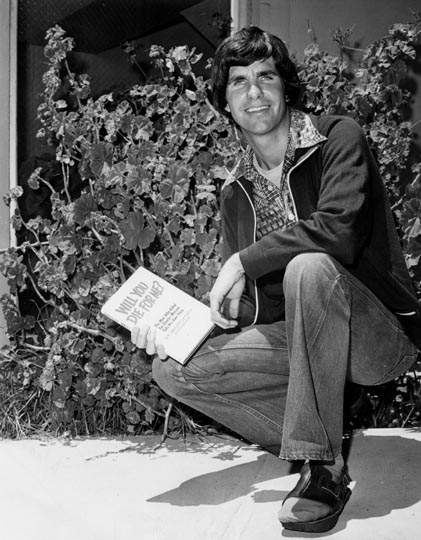 Charles Manson associate Charles (Tex) Watson holding his book, "Will you Die for me?",
on August 3, 1978. The former lieutenant for killing now "looks to Christ."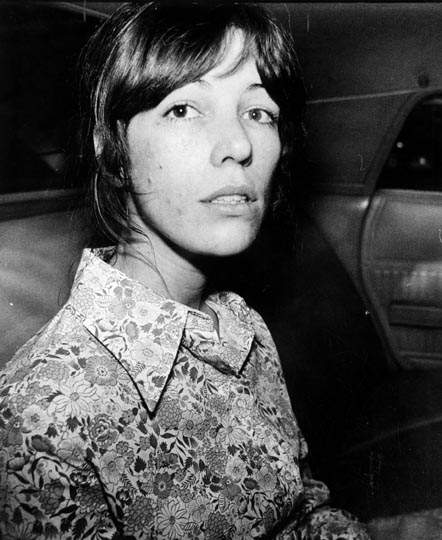 Leslie Van Houten doesn't know exactly how to react on August 6, 1977, after the jury couldn't
decide on a verdict. The picture was taken as she left the Criminal Courthouse.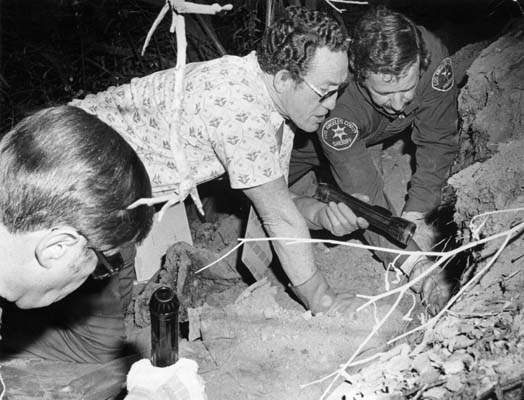 Sgt. Bill Gleason, Sheriff Homocide; Deputy Coroner John Mossberger; and Deputy Sheriff Barry
Jones, Sheriff Homocide filter through remains of the skeleton of Shorty Shea from the
Charles Manson "family" in a canyon near Spahn Ranch.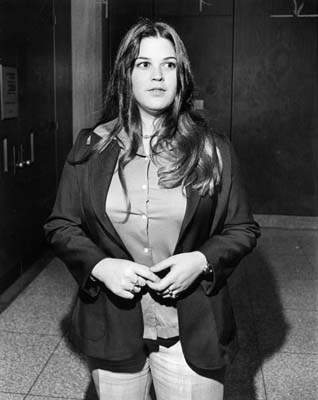 Barbara Hoyt, witness, former Manson Family member who once walked 27 miles to escape Charles Manson,
appears on May 2, 1977 at Leslie Van Houton trial at Criminal Courts Building in Los Angeles.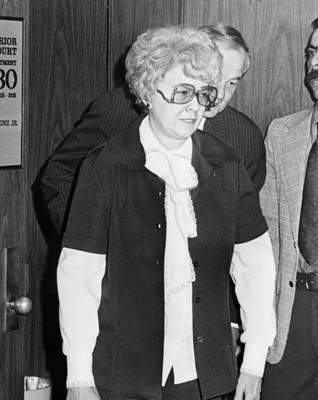 Jane Van Houten, Leslie Van Houten's mother, leaves the downtown Criminal Courts building
after testifying, May 18, 1977, on behalf of her daughter who was on retrial for the murders
of Leno and Rosemary LaBianca in 1969. Leslie's father, although he didn't want to testify,
was behind Leslie 100 percent. The Van Houten's were divorced, but had stuck by their
daughter. As the parents testified, one realized that they too were victims, just as
were the relatives of the deceased.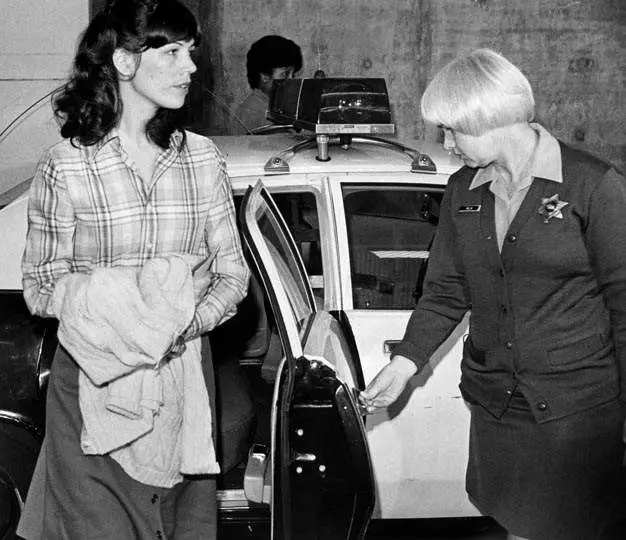 Leslie Van Houten arrives in court on October 20, 1977, for the setting of a new trial date. She has been
tried twice for the 1969 murders of Leno and Rosemary La Bianca, while she was a follower
of Charles Manson.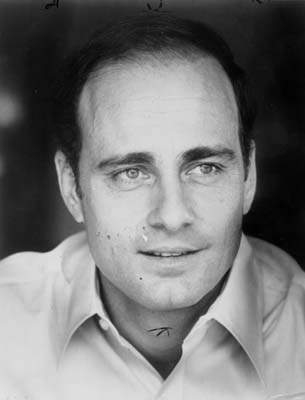 Portrait of former Manson prosecutor and Deputy District Attorney Vincent Bugliosi in May 1976.