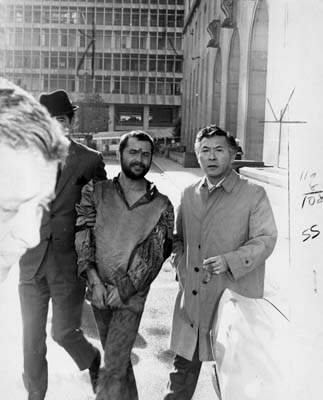 Bruce Davis, convicted murderer and Manson family member, being escorted by
two gentlemen possibly outside the courtroom.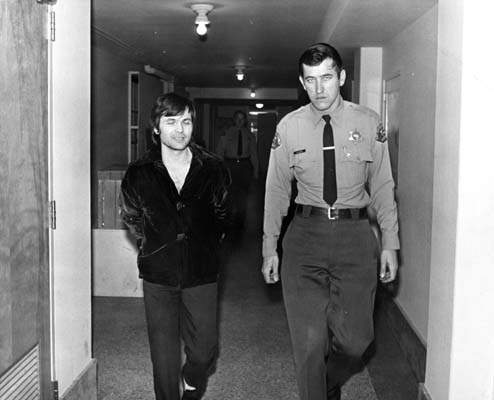 Bruce Davis with Deputy Bob Vuczera.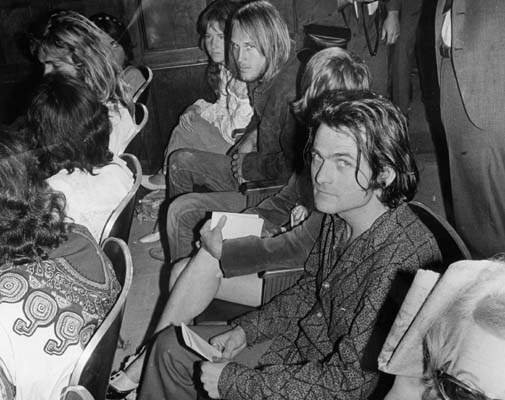 Bruce Davis sitting in a courtroom. Other Manson family members in the background.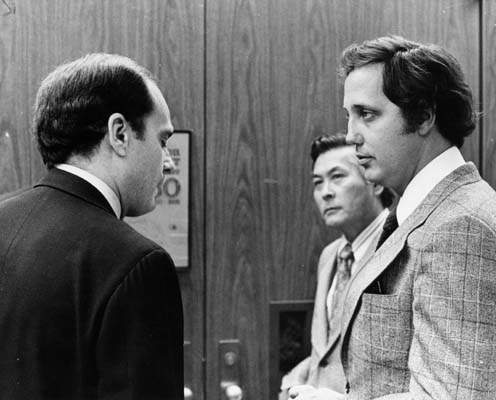 Vincent Bugliosi, prosecutor in the Manson trial, and Daye Shinn and Paul Fitzgerald,
defense attorneys. Photo dated November 27, 1972.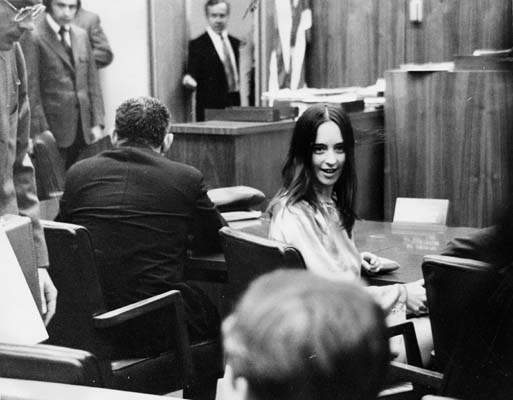 Susan Atkins with her lawyer, District attorney, Richard Caballero. Richard Caballero was appointed
to represent Susan in the Gary Hineman murder case. Richard Caballero also represented Susan on
the Tate-LaBianca case. Shown here in the courtroom, during arraignment in Santa Monica Court.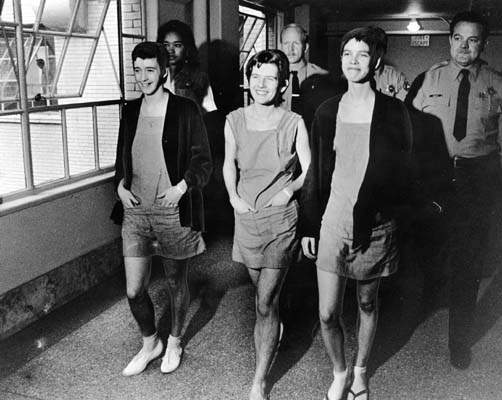 Manson girls were cheerful before verdict was announced. From left the right are:
Susan Atkins, Patricia Krenwinkel and Leslie Van Houten as the walk to court.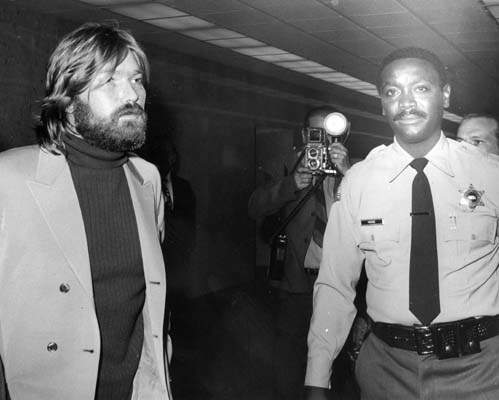 Terry Melcher on August 23, 1971, and a deputy sheriff in court.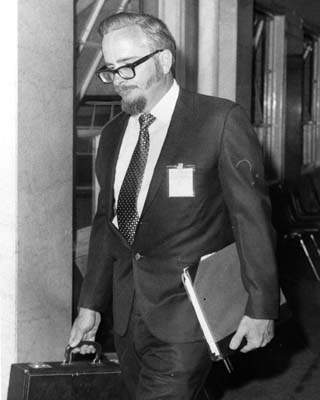 Glen Krell, owner of a Santa Monica music studio and employer of Gary Hinman, murder victim.
Krell is shown as he appeared at court August 4, 1971, as the first witness of the trial of
Charles Manson for the murder of Hinman at age 34.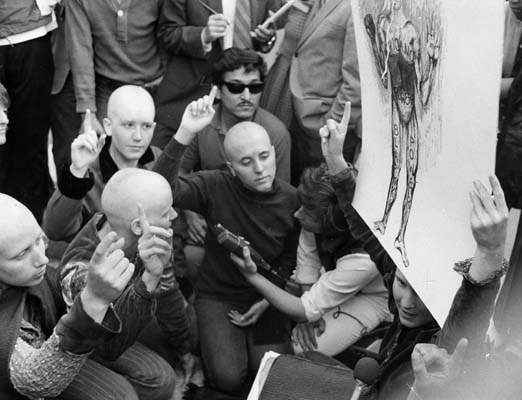 Following announcement of the death penalty for Charles Manson and three girls, these Manson
clan members protest with a drawing exhorting the white race to "get theirselves together"
because of increasing Chicano and black power.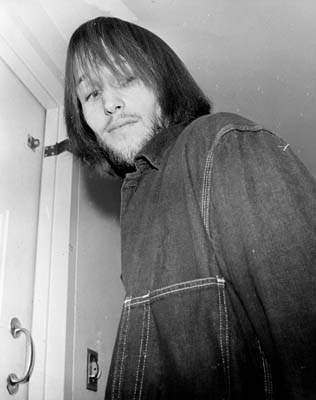 Steve Grogan was 23 years old when he was arrested in connection with the LaBianca murders.
He was placed on trial and found guilty. He is currently serving a life sentence.
He is shown here in custody during the Tate murder trial.