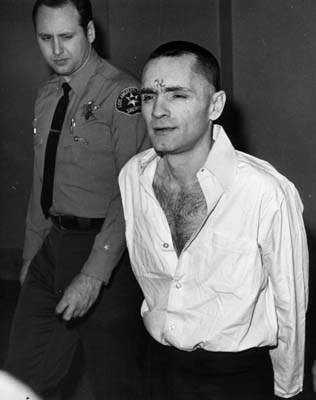 Charles Manson being escorted from court March 11, 1971 by a Los Angeles County
deputy sheriff. He is now beardless and has a swastika on his forehead.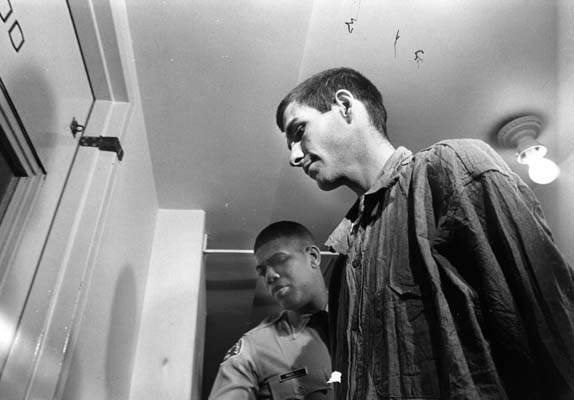 Charles Manson associate Charles (Tex) Watson being led into court at the Hall of Justice
on March 1, 1971.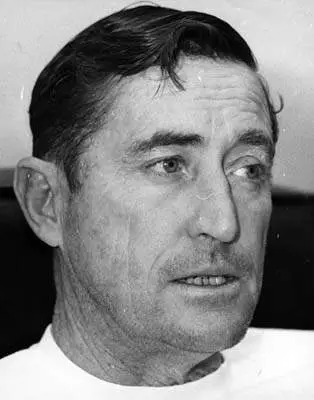 John Wells, one of two people who found a body in the Sespe area that was later
identified as that of Ronald Hughes, Charles Manson' former attorney.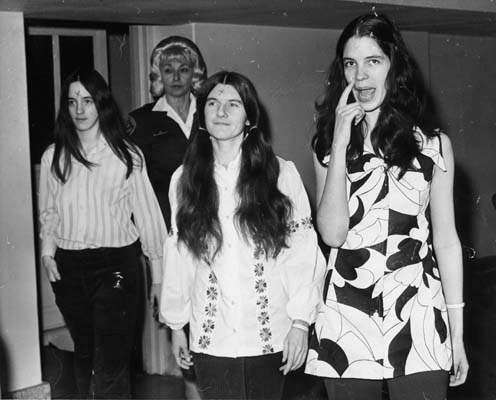 Susan Atkins (left), Leslie Van Houten and Patricia Krenwinkel on March 24, 1971,
with x's on their foreheads, continue to support their leader, Charles Manson.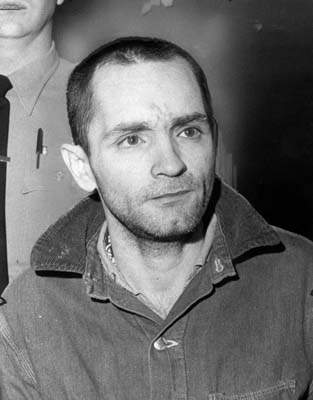 Close-up view of the face of Charles Manson on April 19, 1971.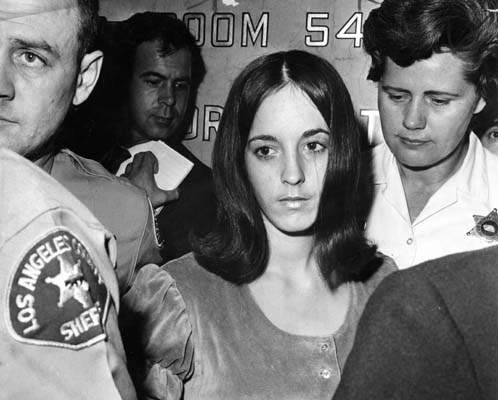 Susan Atkins, following testimony, February 10, 1971, before the Grand Jury in Los Angeles
concerning the murder of Sharon Tate and four others on August 9th.
Susan Atkins confessed to murder.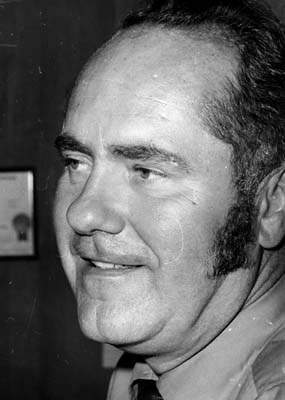 Don Chessman, one of two who found a body in the Sespe area on March 29, 1971,
thought to be that of missing Charles Manson attorney Ronald Hughes.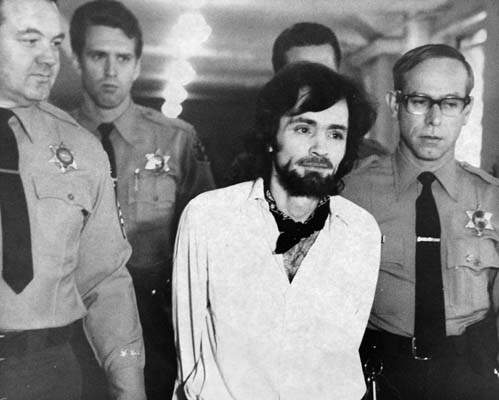 Four sheriffs escorting Charles Manson to court.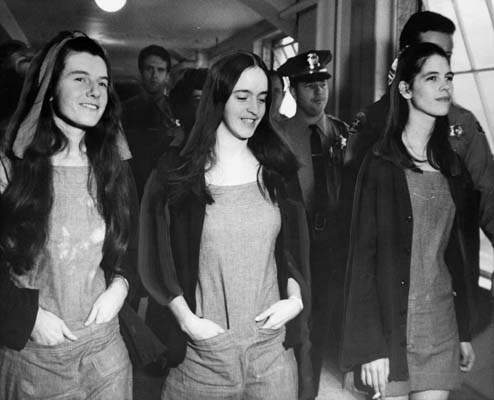 Charles Manson "family" members Patricia Krenwinkel, Susan Atkins, and Leslie Van Houten
arriving for trial in the Sharon Tate murder case on January 26, 1971.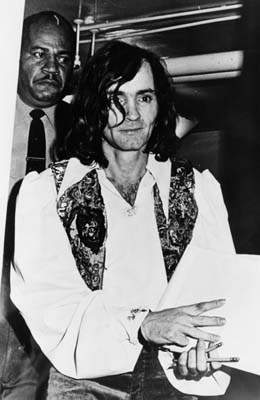 Charles Manson walking between the jail and court.