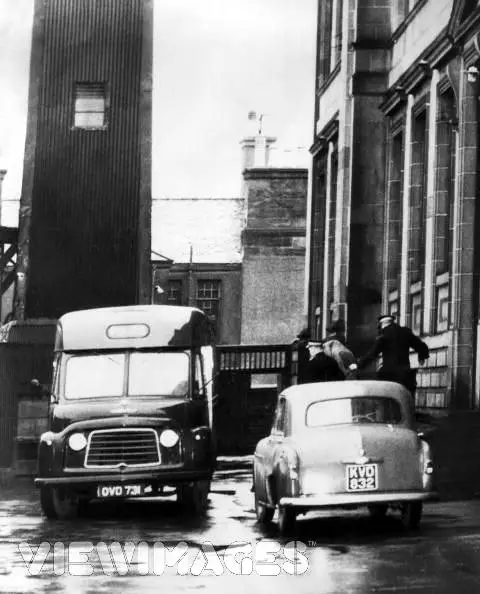 17th January 1958: Peter Manuel is led away by police following his arrest for murder.
(Photo by Hulton Archive/Getty Images)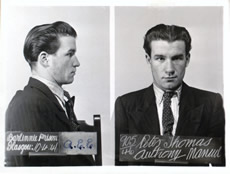 mugshot 1946.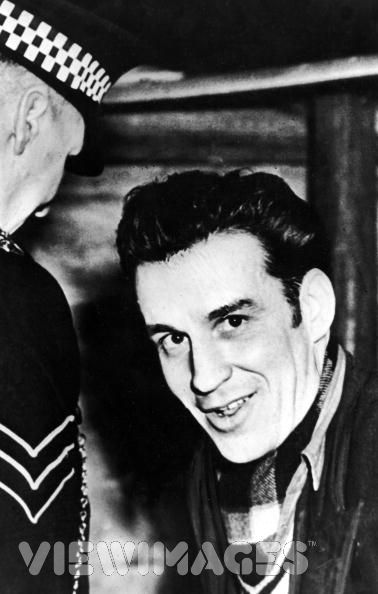 Scottish mass murderer Peter Manuel smiling during his trial, Glasgow, Scotland, May 29, 1958.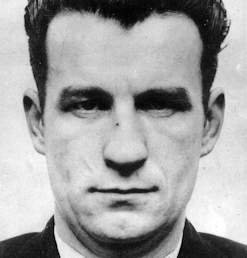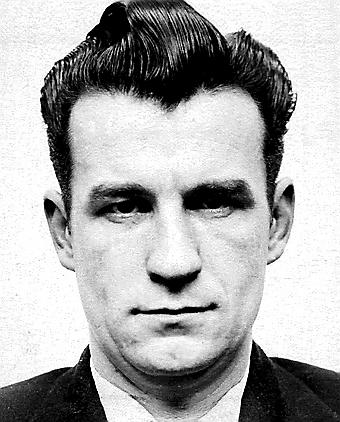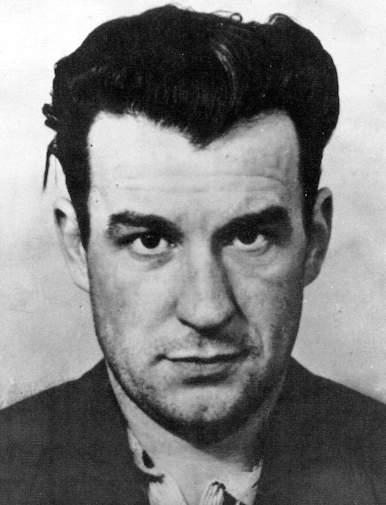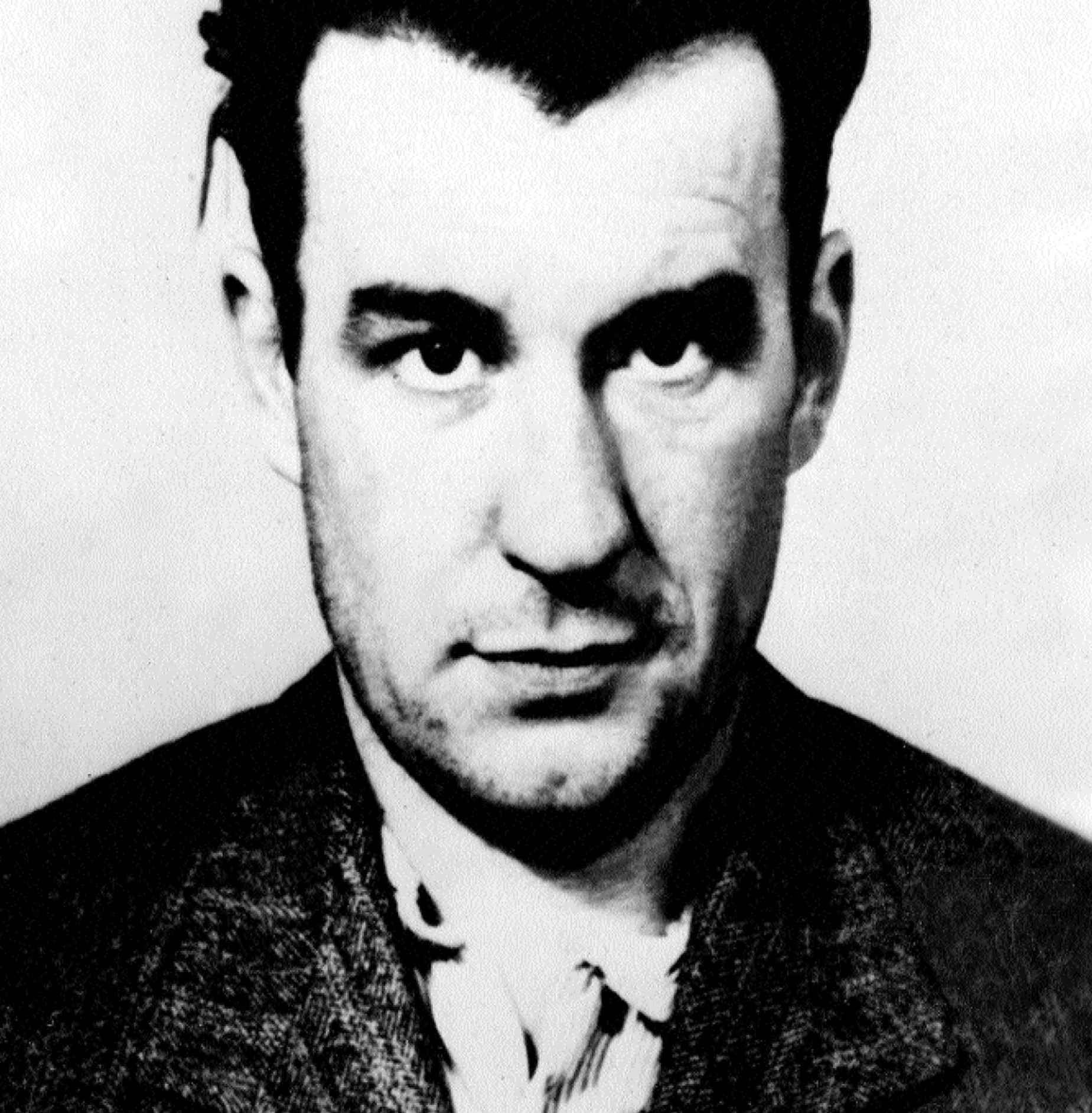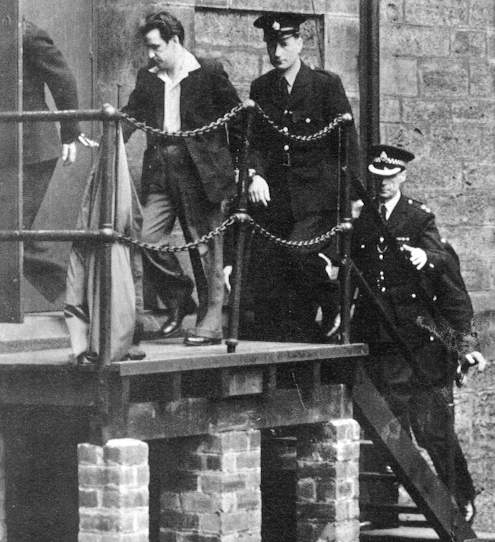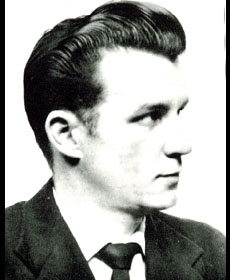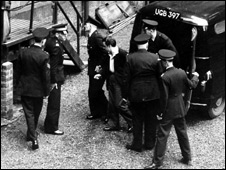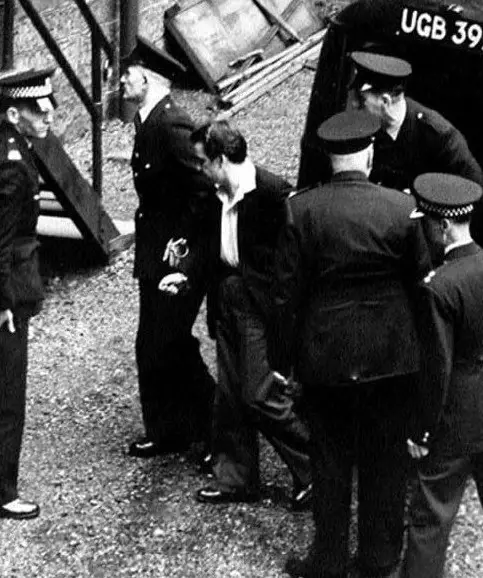 Police officers lead Manuel into court during his appeal.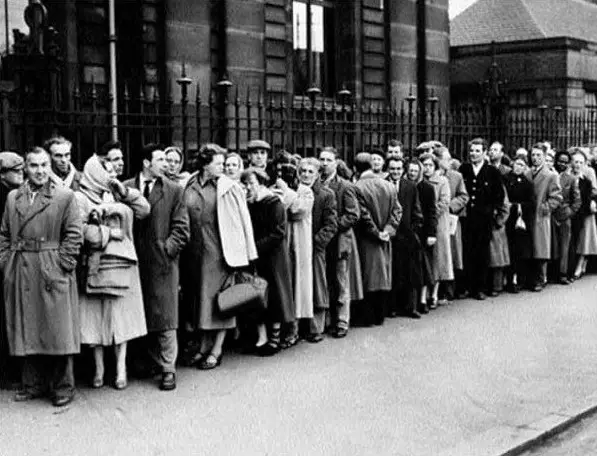 Interest in the Manuel trial was intense as shown by this queue for seats
in the public gallery on day one of the proceedings.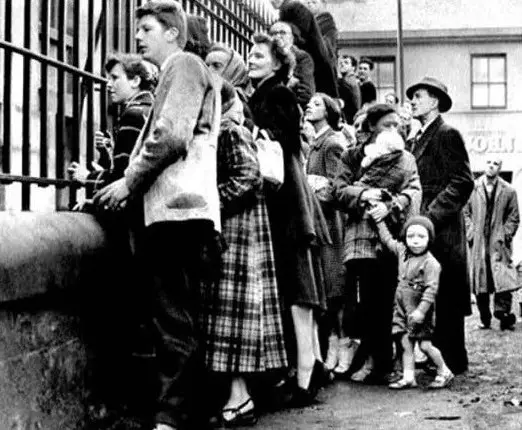 Crowds outside the Manuel trial watch William Watt leave the court after giving evidence.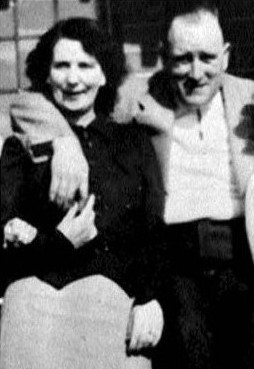 Murder victim Marion Watt and husband William, who was briefly accused of the crimes.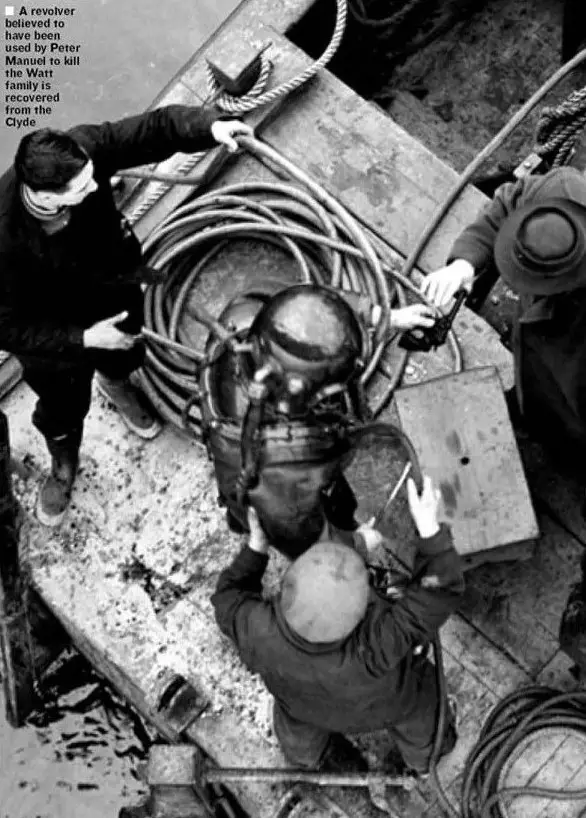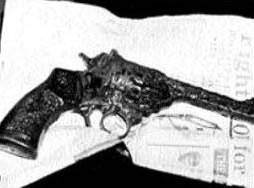 The murder weapon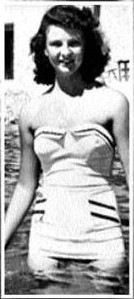 17-year-old Isabella Cooke, another of Manuel's victims.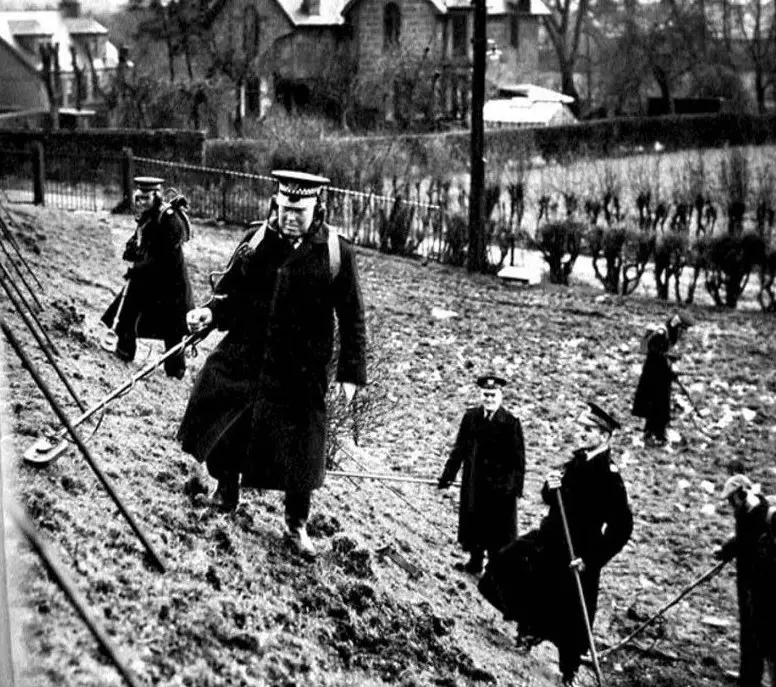 Officers search for the gun which Manuel used ti kill Peter Smart, his wife Doris
and their 10-year-old son Michael in their home.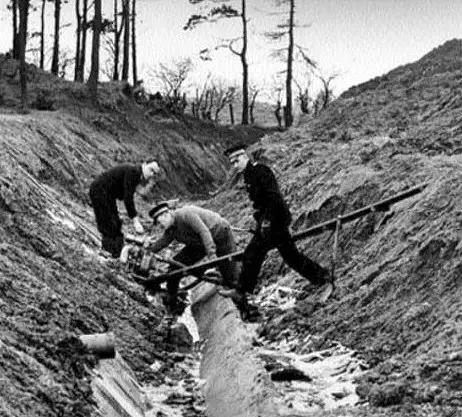 Police search for the body of Ann Kneilands, 17.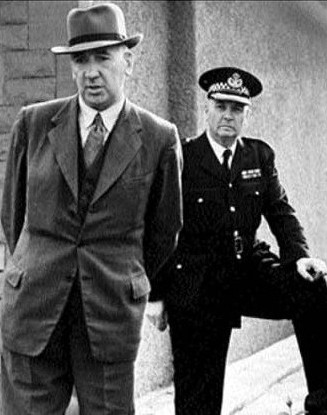 Superintendet James Hendry speak to the press about the case on September 17, 1956.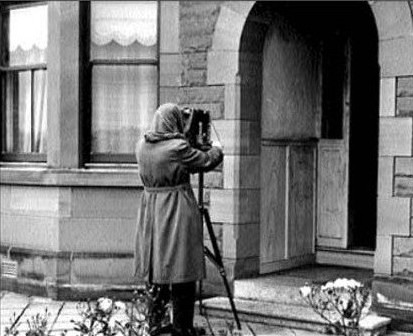 A police photographer takes a picture of the Burnside house where Margaret Brown,
her sister Marion Watt and niece Vivienne were killed.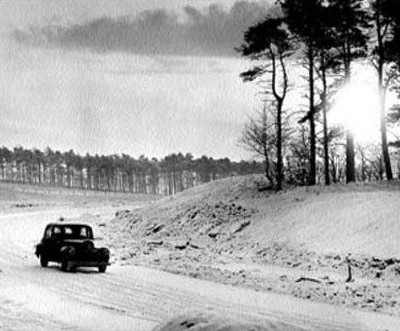 The snowy golf course where Ann Kneilands was murdered in 1956.