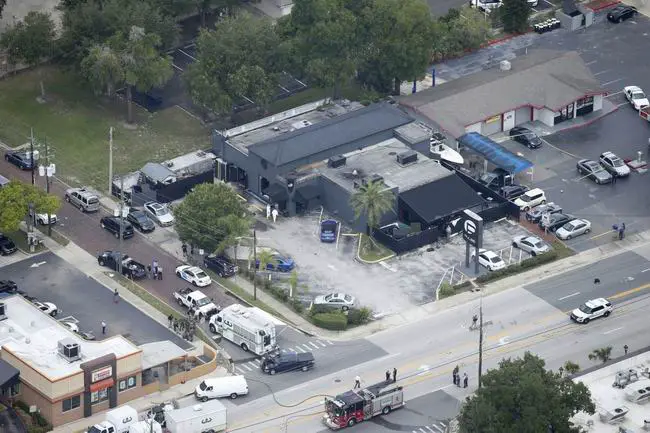 Pulse nightclub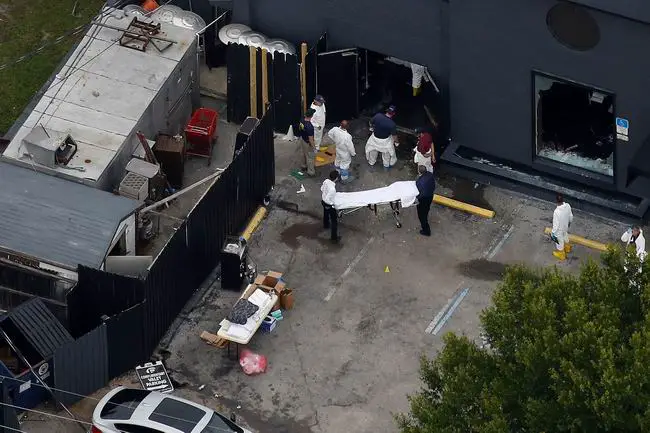 Investigators work the scene following a mass shooting at the Pulse gay nightclub
in Orlando Florida, U.S. June 12, 2016.
(Reuters/Carlo Allegri)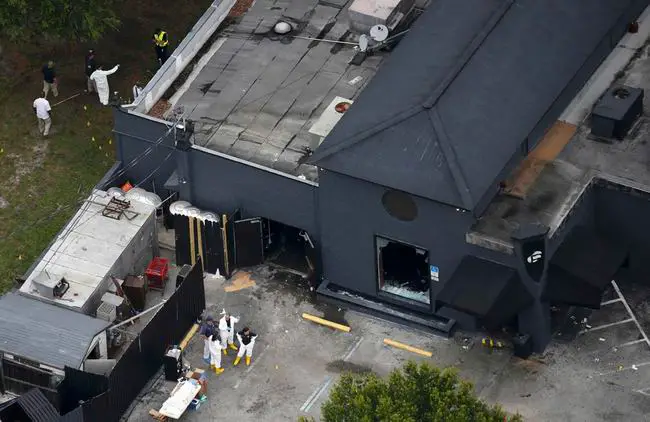 Orlando police officers seen outside of Pulse nightclub after a fatal shooting and hostage situation
on Sunday in Orlando.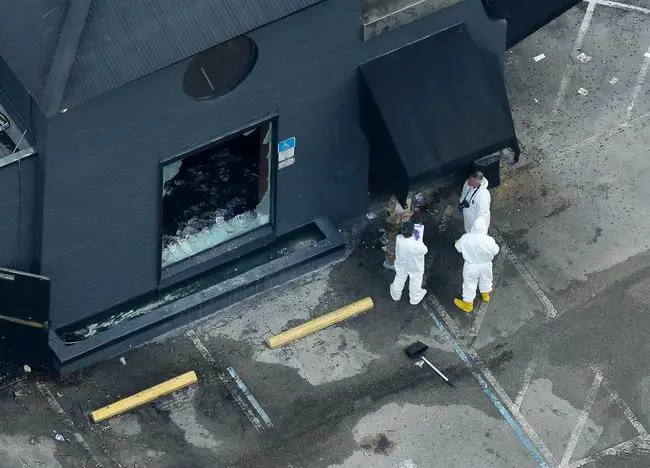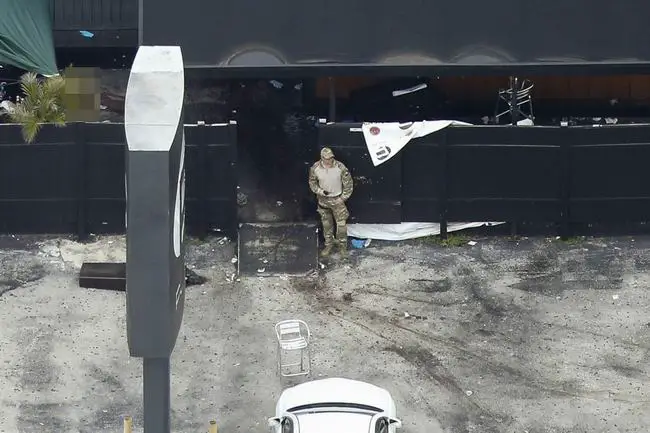 Pulse nightclub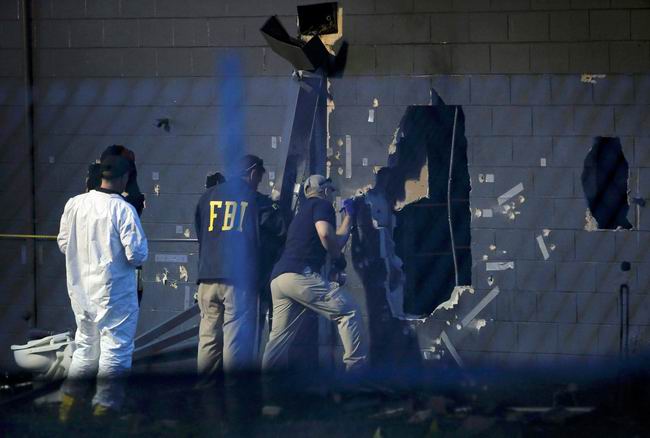 FBI agents investigate near the damaged rear wall of the Pulse nightclub.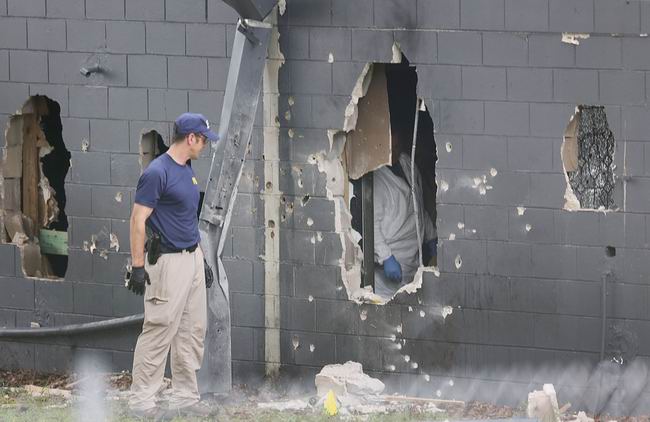 Police officials investigate the back of the nightclub after the shooting.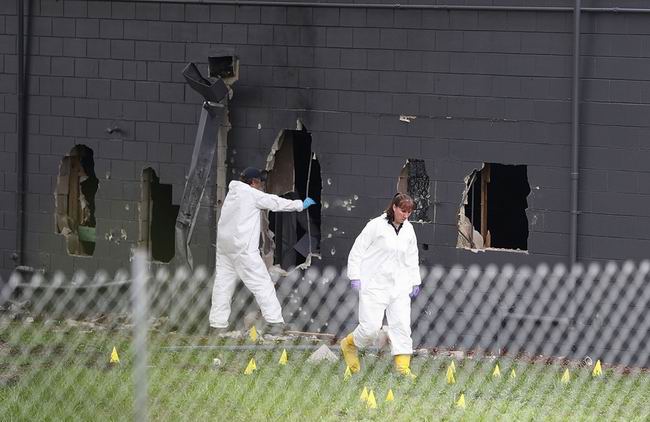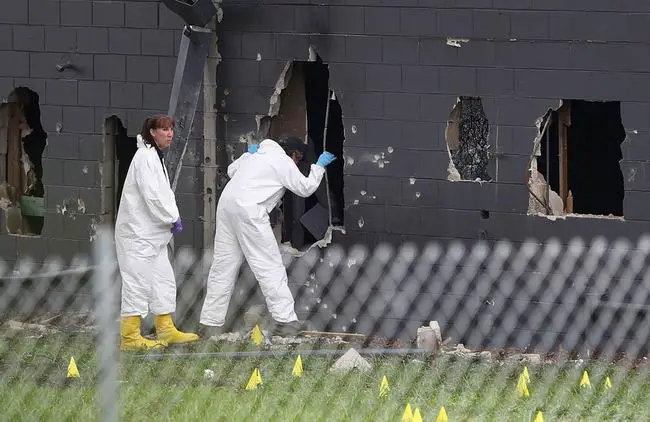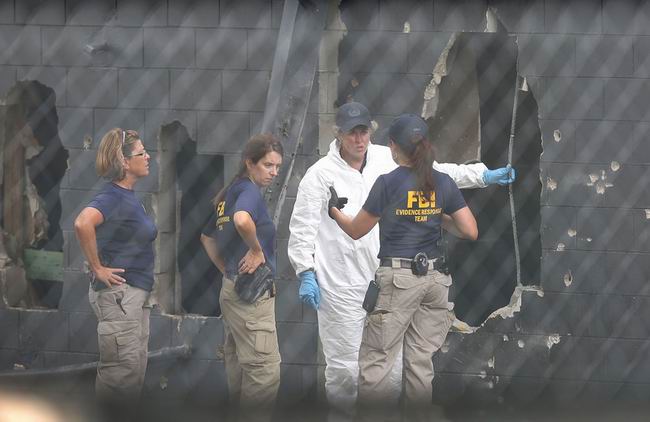 Police investigate the back of the Pulse nightclub in Orlando on Sunday, June 12.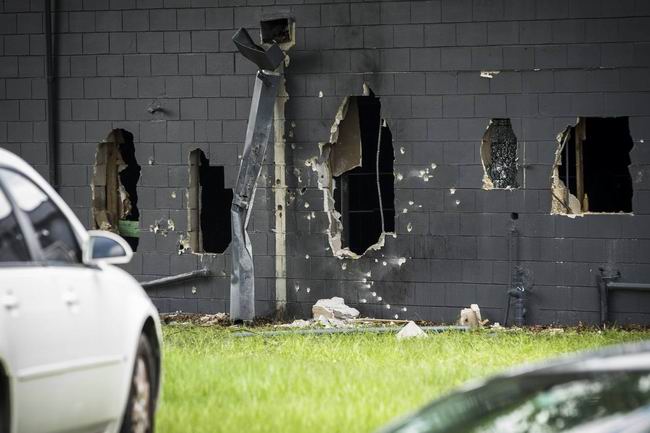 Pulse nightclub exterior, showing holes made by the BearCat and bullet holes.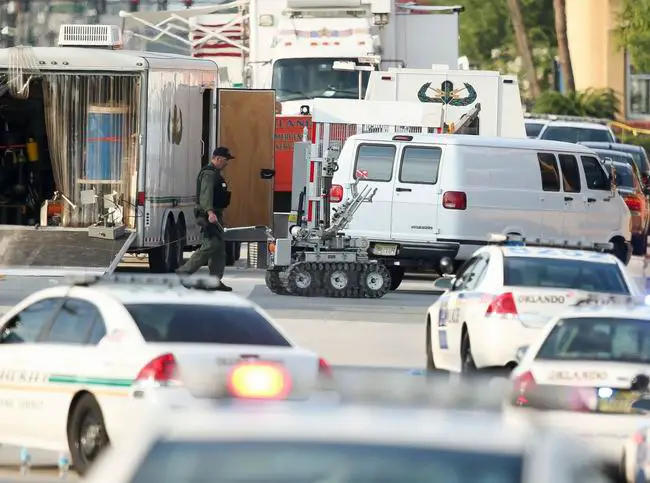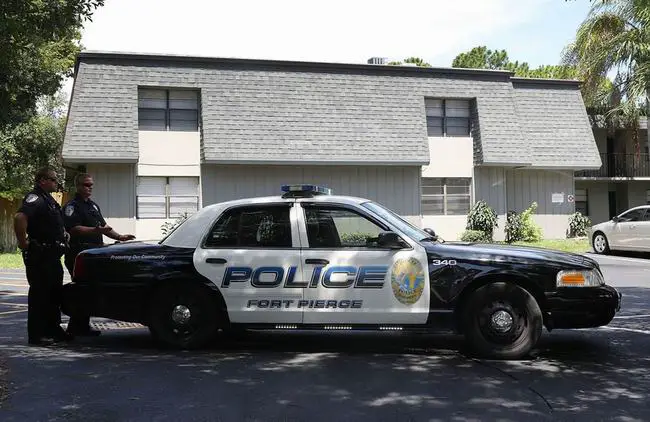 Fort Pierce home connected to Omar Mateen.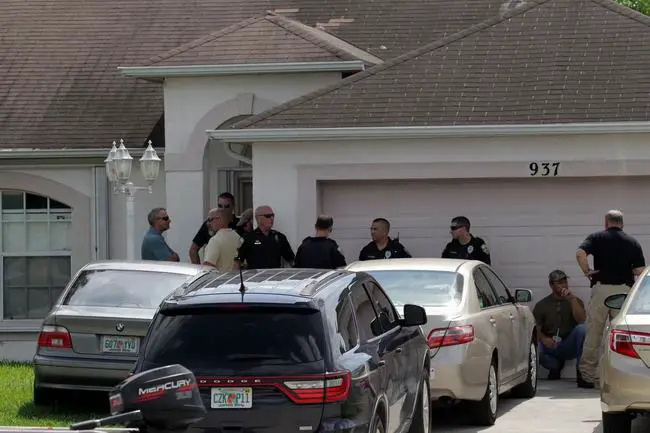 Police gather outside the home in Port St. Lucie, Florida, where Mateen's father lives.