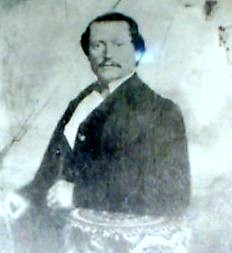 Jack McCall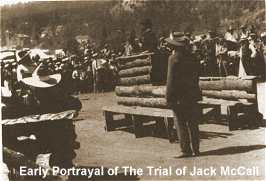 The victim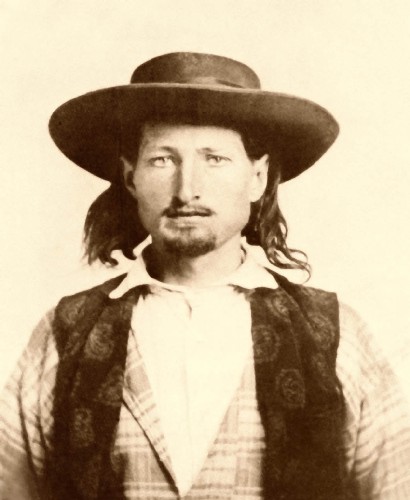 James Butler Hickok had not yet earned the nickname of "Wild Bill" when this photo
was taken in 1858. He was just 21 years old.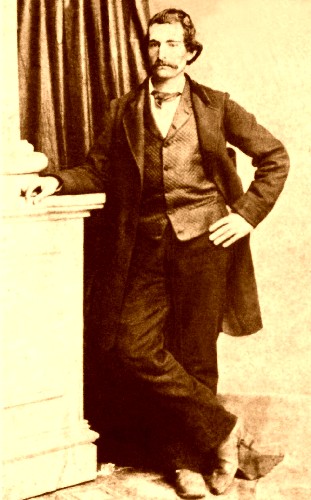 Bill Hickok in 1859.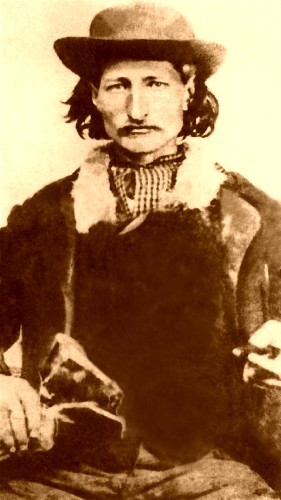 Bill Hickok holding a cigar and a bag of tobacco in 1863.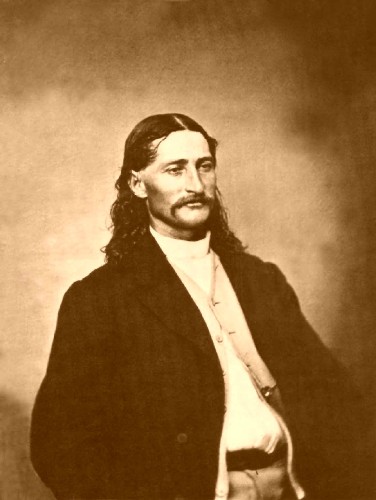 Bill Hickok in 1867.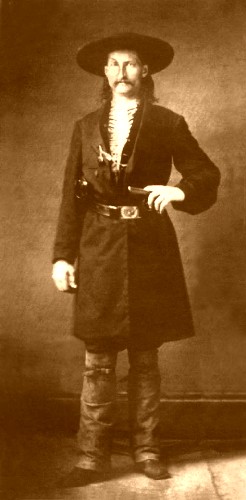 Another Hickok pose in 1867.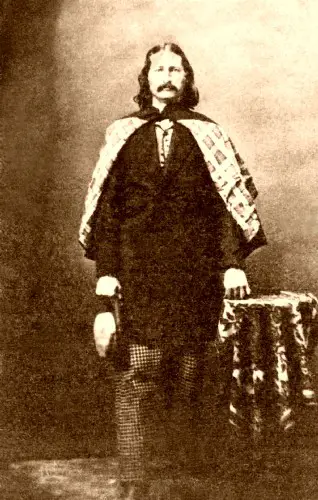 Bill Hickok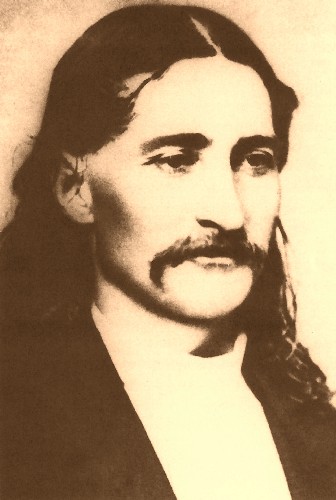 Bill Hickok in 1867.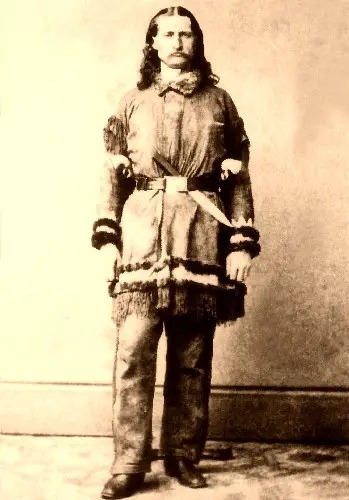 James Butler "Wild Bill" Hickok in buckskins in 1869.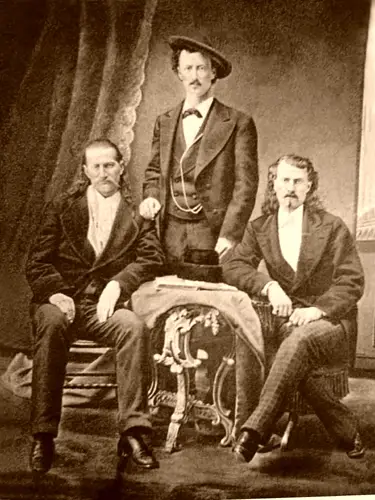 Bill Hickok with "Texas Jack" Opmohundro and Buffallo Bill Cody.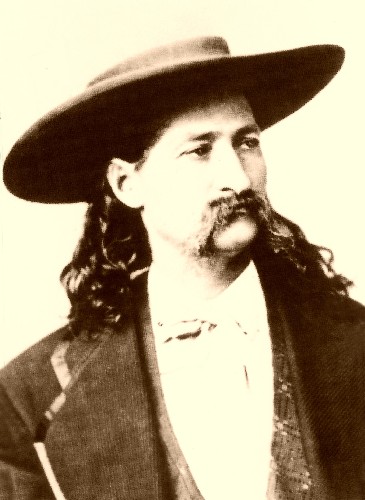 Bill Hickok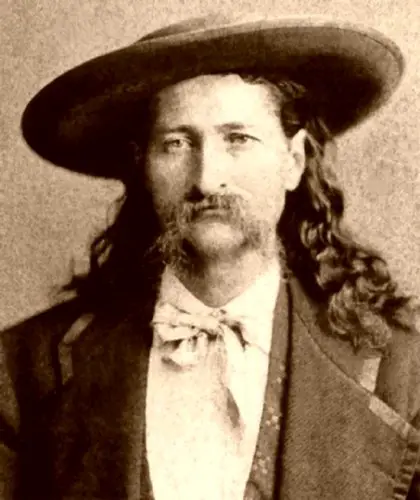 Bill Hickok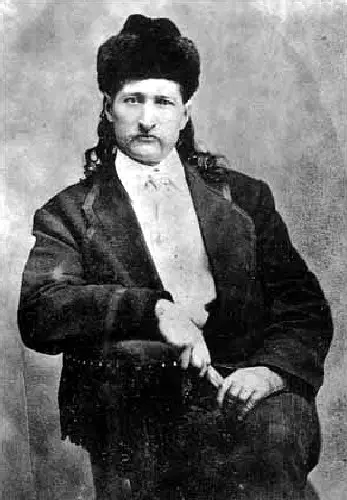 Bill Hickok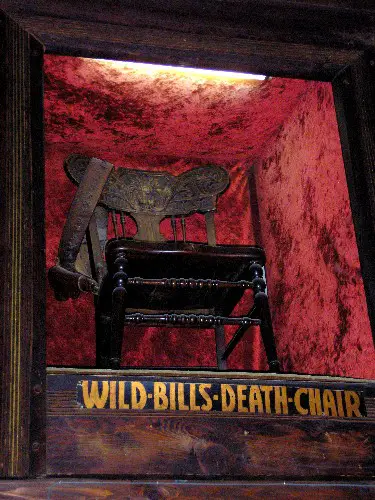 Wild Bill Hickok's
alleged death chair in the Number 10
Saloon, July, 2006, Kathy Weiser.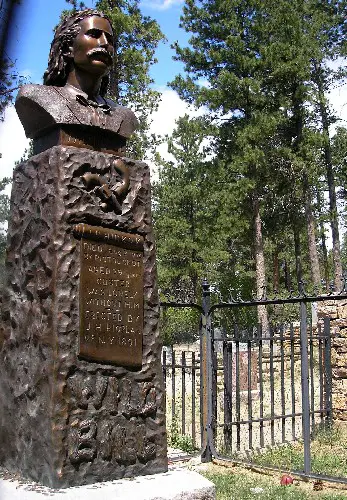 Wild Bill Hickok's
grave today in
Deadwood
,
South Dakota
, July, 2006, Kathy Weiser.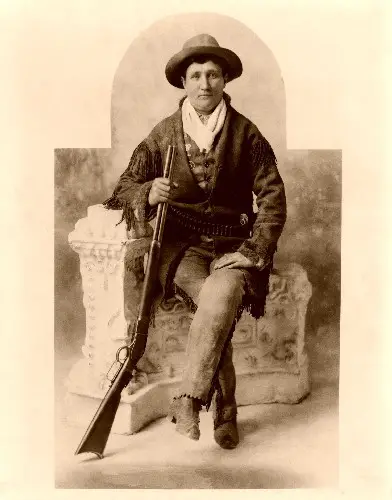 Martha Jane "Calamity Jane" Cannary (1852-1903)
Calamity Jane was renowned for her excellent marksmanship, preference for men's clothing, and bawdy behavior. Jane was said to have been an Army scout, a bullwhacker, a nurse, a cook, a prostitute, a prospector, a gambler, a heavy drinker and one of the most foul-mouthed people in the West. In June of 1876, she partnered with Wild Bill Hickok as an outrider for Colorado Charlie Utter's wagon train, galloping into Deadwood with a shipment of prostitutes, fresh from Cheyenne. For the remainder of her days, Calamity Jane claimed to have been Hickok's lover. But the record shows that Wild Bill had just recently married and his letters home from Deadwood indicate that he was happily wedded. Calamity Jane requested to be buried next to Wild Bill Hickok when she died, and there she rests.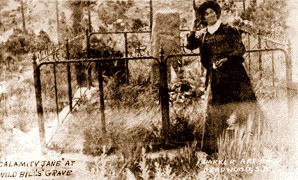 Calamity Jane at Wild Bill's grave, July 1903, photo courtesy Adams Museum.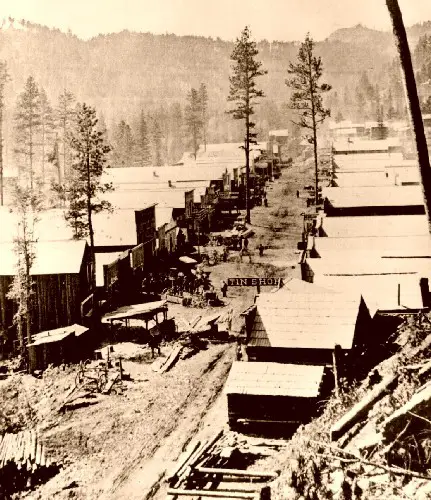 Deadwood, South Dakota in 1876. (Photo courtesy Library of Congress.)
Legendsofamerica.com