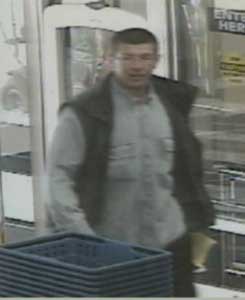 Police have positively identified a sighting of McNair at a Wal-Mart in Penticton, BC, Canada, in April 2006.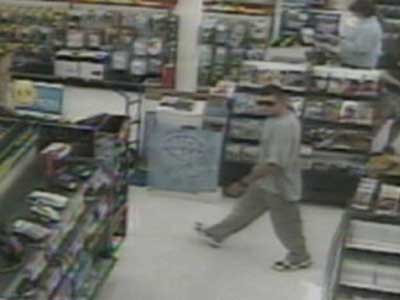 Confirmed Sighting:
Police say this is McNair at a Wal-Mart in Penticton in April 2006.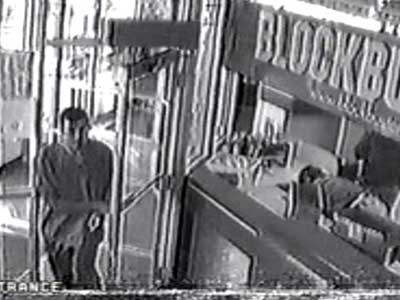 Confirmed Sighting:
Police say this is McNair in a Penticton Blockbuster Video in April 2006.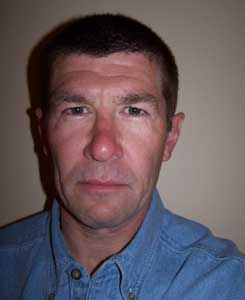 This self-portrait of McNair was taken with a digital camera found in the car the fugitive
allegedly abandoned in Canada on April 28, 2006.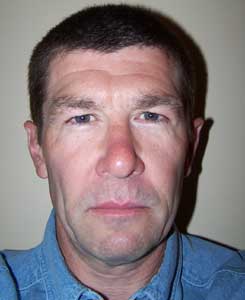 Cops say McNair may have been taking these photos of himself as part of a scheme to obtain an ID.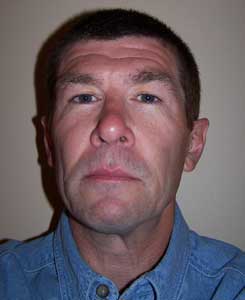 McNair apparently took several pictures of himself with the digital camera.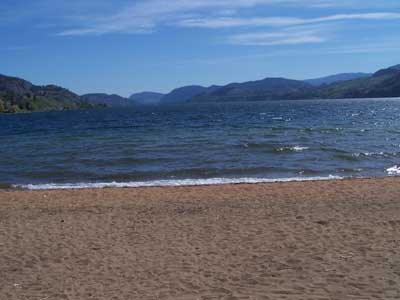 Cops say the camera also held photos of places he'd been while on the lam
-- including this picturesque beach in Penticton, Canada.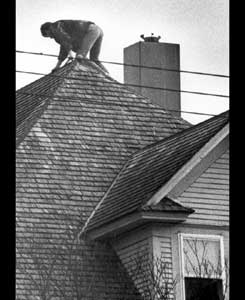 That's McNair up there on the roof. A Minot Daily News photographer caught McNair
in the act during his first escape in 1988, as he lept from rooftop to rooftop in Minot, N.D.
He had used lip balm to squeeze out of cuffs and make a break for it.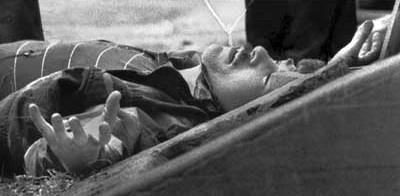 This photo, originally published in the Minot Daily News newspaper in 1988,
is of McNair after he launched himself off of the rooftop of a three-story building.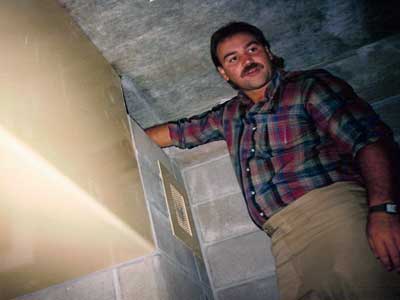 Back in 1988, Ward County Sheriff's deputies uncovered a McNair escape plot
when they found two cinderblocks chiseled out of his holding cell.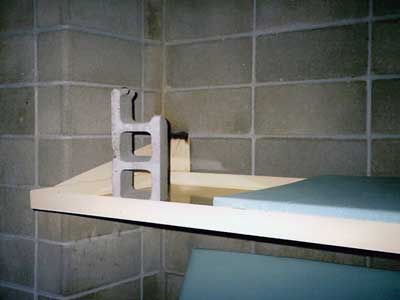 Not too long after his first escape attempt in 1988, Ward County, N.D. Sheriff's deputies
foiled another attempt when they found cinderblocks chiseled out in McNair's cell.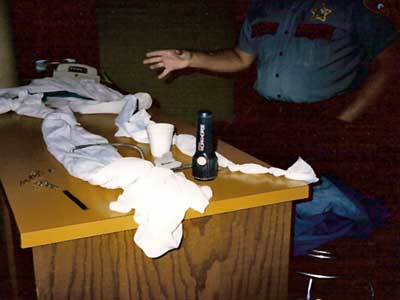 Deputies discovered these bedsheets McNair had hidden behind the cinderblocks
-- this time McNair's escape was foiled in the planning stages.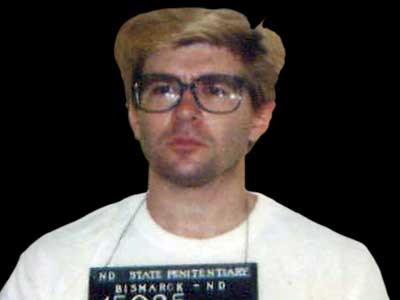 Back in 1992 and 1993, when McNair escaped from the North Dakota State Penn,
he died his hair blond. Cops think he may do that again.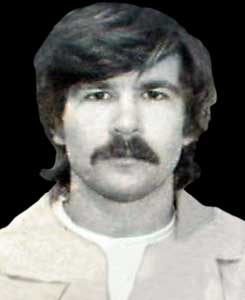 The convicted killer has changed a lot over the years he has been in the prison system.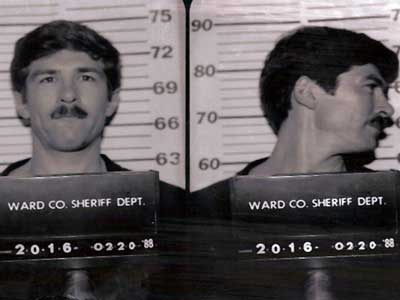 These mug shots are from McNair's original booking in Minot, North Dakota on murder charges in 1988.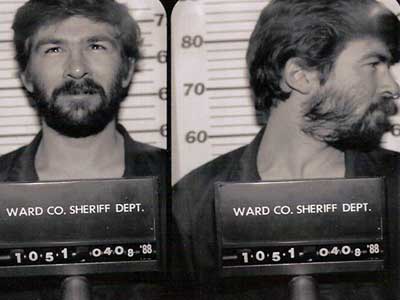 McNair after his 1988 foiled escape attempt.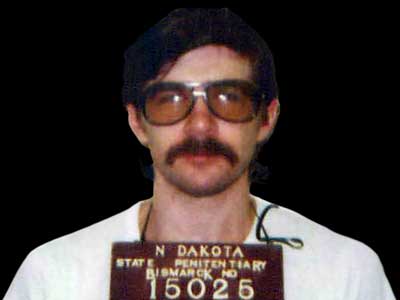 The Bismarck North Dakota State Pen deemed McNair too difficult for the state system
to handle and he was transferred out to the Federal Prison system.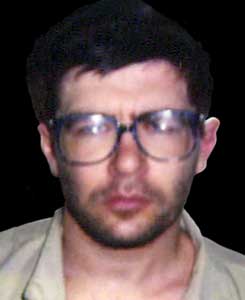 Another older mug shot from McNair's North Dakota days, this one is him clean shaven.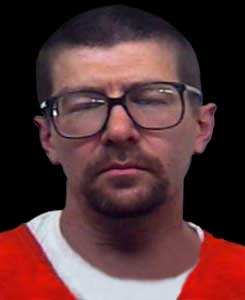 McNair sporting a goatee for a 90's mug shot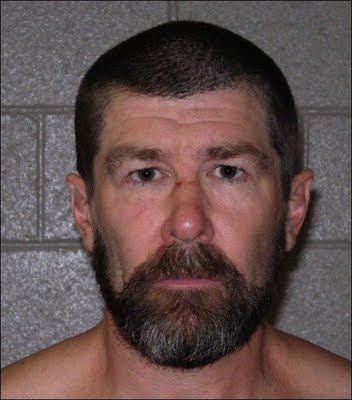 Richard Lee McNair October 2007
(Royal Canadian Mounted Police photo)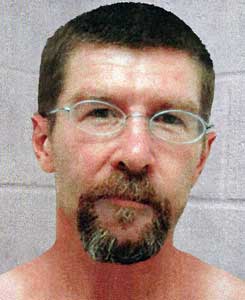 This is the last mug shot of McNair in the system.