The Euskirchen court shooting was an act of mass murder that occurred at the district court in Euskirchen, Germany on March 9, 1994.
Just after his appeal against a sentence for assaulting his former girlfriend, Vera Lamesic, had ended with an upholding of his conviction, 39-year-old Erwin Mikolajczyk re-entered the court building armed with .45-caliber Colt pistol and a homemade bomb in a backpack. In the hallway he fatally shot Lamesic, two women who had accompanied her, as well as two other people, and then entered the court room where he killed 33-year-old Alexander Schäfer, the judge who had convicted him.
When he ran out of bullets, Mikolajczyk killed himself by detonating the bomb. A total of eight people were also wounded in the attack.
Victims
Peter Kurth
Vera Lamesic, 56
Agnes Müller
Peter Preuß
Marianne Rübsam
Alexander Schäfer, 33
Wikipedia.org
---
Erwin Mikolajczyk was a funny sort of a fellow. He collected gumboots for starters, allegedly having 140 at his home, and on each boot he had written a name and date, apparently these were his sexual conquests (I very much doubt this as who ever heard of a mass murderer who could bed this many chicks).
He also liked wearing army fatigues, not very strange at all. To add to these amusing habits he also collected guns, and belonged to the local gun club.
Well Erwin lived in Bonn, Germany and worked as a boilerman. He seemed like a quite individual until his girlfriend had him charged with assault in late '93.
Mikolajczyk was found guilty of this charge and forced to pay a fine of 7200 DM.
Mikolajczyk didn't agree with the judges ruling and he appealed the finding. On March 9 the appeal was rejected and Mikolajczyk was seen afterward storming out of the courthouse, swearing madly.
Just a few minutes after leaving the building he returned, this time with a black rucksack and a pistol and he also had a string of garlic around his neck (fuck knows why, perhaps he though that lawyers were the undead).
Mikolajczyk stormed straight into the courtroom and killed the judge, Alex Schaefer, with a shot to the neck before anyone knew what was going on.
He then turned and shot two lawyers standing by him. By now the rest of the courtroom had fled or dived behind desks, one guy even took off through a window (they were on the second floor).
Mikolajczyk kept firing until finally running out of bullets, when he pulled a bomb out of the rucksack and blew the fuck out of the place. The blast was a pretty good idea, as he killed both his girlfriend and her mother in the blast.
In fact the blast was so powerful that his dismembered corpse was discovered outside in the street, what a discovery. Along with those killed there were another eight seriously injured.
The Wacky World of Murder
---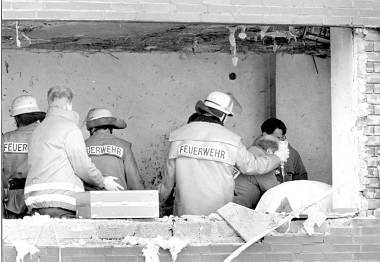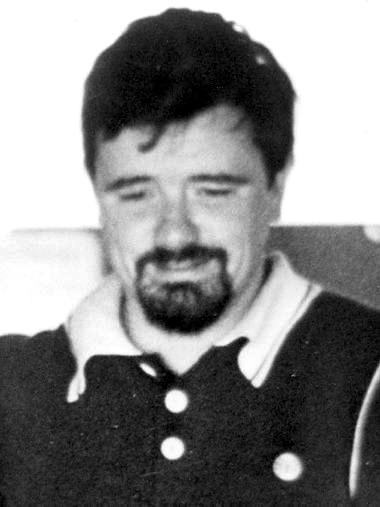 Erwin Mikolajczyk