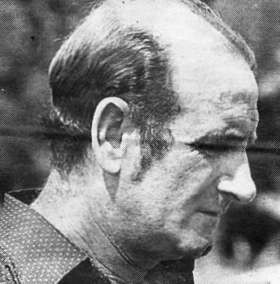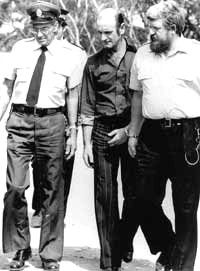 James Miller in police custody.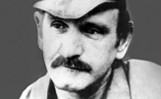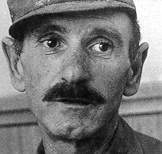 James Miller in prison.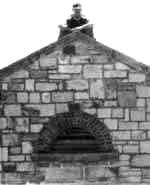 James Miller during a protest in prison.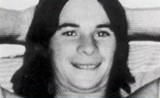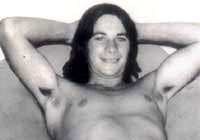 Christopher Worrell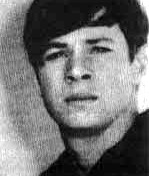 Christopher Worrell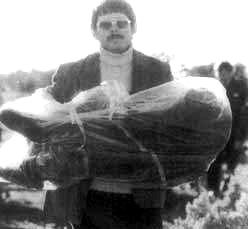 Detective carrying the remains of Julie Mykyta.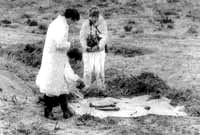 Police examine the remains of Tania Kenny.
Victims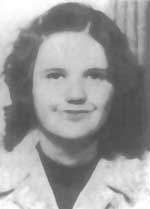 Veronica Knight, 18
December 23, 1976
Veronica had become separated from her friend while shopping and accepted a ride home. Miller claims they talked her into going for a drive in the Adelaide foothills. Worrell parked while Miller went for a walk. Returning to the car he found Veronica dead and allegedly angrily confronted Worrell who pulled a knife and threatened him. Worrell was in a "black" mood and wouldn't talk, Miller helped him dump the body at Truro. The next morning they both returned to work.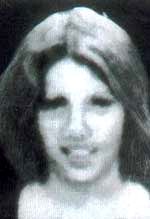 Tania Kenny, 15
January 2, 1977
Miller and Worrell picked up Tania who had just arrived in the city after hichhiking from Victor Harbour. They drove to Miller's sister's home and Miller sat in the car while Worrell and Tania went inside. Worrell later returned and asked for help. Allegedly an argument occurred and Worrell threatened to kill Miller if he did not help. That night they buried Tania at Wingfield.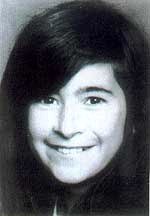 Juliet Mykyta, 16
January 21, 1977
Julie was waiting at a bus stop after finishing a part time job in the city when Worrell offered her a lift home. Instead he drove her to Port Wakefield. This time Miller sat in the car while Worrell tied her up. This was not unusual behaviour as "it was Worrell's kink" so miller though nothing of it. Miller alleges he then went to take a walk but turned around after hearing a disturbance. Julie was out of the car and falling to the ground. Worrell turned her over and began strangling her. Miller claims he tried to pull him off but was not strong enough and again Worrell threatened to kill him. Later Julie joined the others at Truro.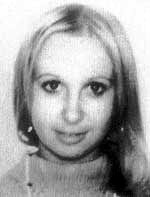 Sylvia Pittman, 16
February 6, 1977
Picked up as she waited for a train at the Adelaide Railway Station. They drove to the Wingfield area where Miller went for a walk and later helped dispose of the body at Truro.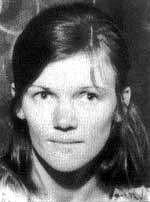 Vickie Howell, 26
February 7, 1977
Worrell rang Miller to pick him up from the Adelaide Post Office. When he arrived Vickie was already with him. Vikie had recently separated from her husband and was happy to go with them to Nuriootpa. Stopping the car Miller went for a walk but soon returned to find everything ok so he then took a longer walk. When he returned Vickie was dead and Worrell was in a rage. Miller claims he cursed and abused Worrell expecting to be killed himself but Worrell said nothing. Vickie was then taken to Truro.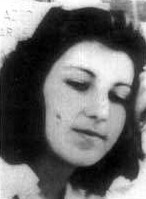 Connie Iordanides, 16 (AKA Connie Jordan)
February 9, 1977
Picked up in the city centre and offered a lift home Connie became frightened when then they drove in the wrong direction. Miller stopped at Wingfield and Worrell forced the screaming girl into the back seat while Miller did nothing. He left the car for a while and after returning drove to Truro.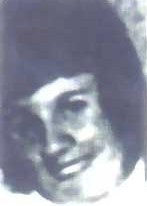 Deborah Lamb, 20
February 12, 1977
Deborah was hitchhiking on West Terrace when picked up. They drove to Port Gawler where Miller went for his walk. When he returned to the car Deborah was not there but worrell was pushing sand into a hole with his foot. Deborah was later found buried at the spot.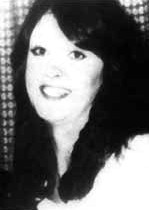 Deborah Skuse
(killed in the motor accident that claimed Worrell's life)
February 19, 1977
Deborah was the girlfriend of a friend. After he broke up with her Miller and Worrell took her to mount Gambier for the weekend but Worrell got in one of his "black" moods so they decided to return to Adelaide on the Saturday afternoon. Worrell was driving when the car blew a tyre and rolled several times throwing all three onto the road. Worrell and Deborah died while Miller broke his shoulderblade.