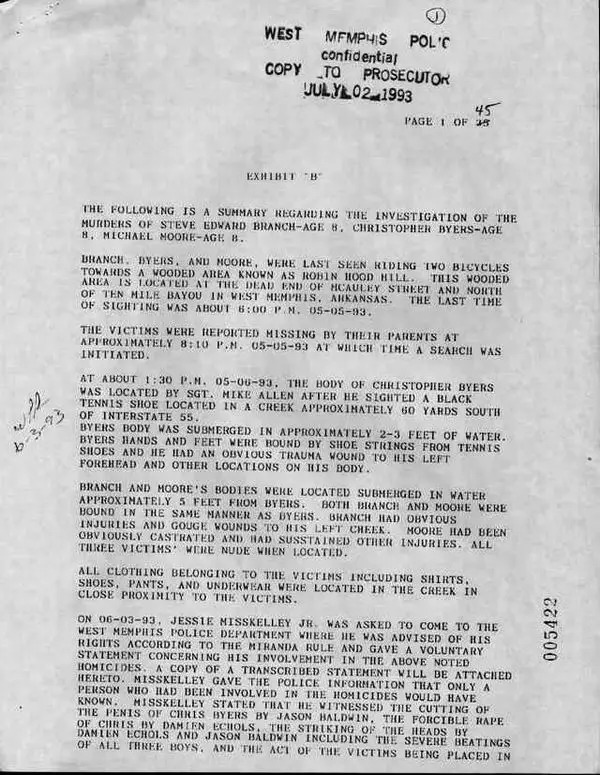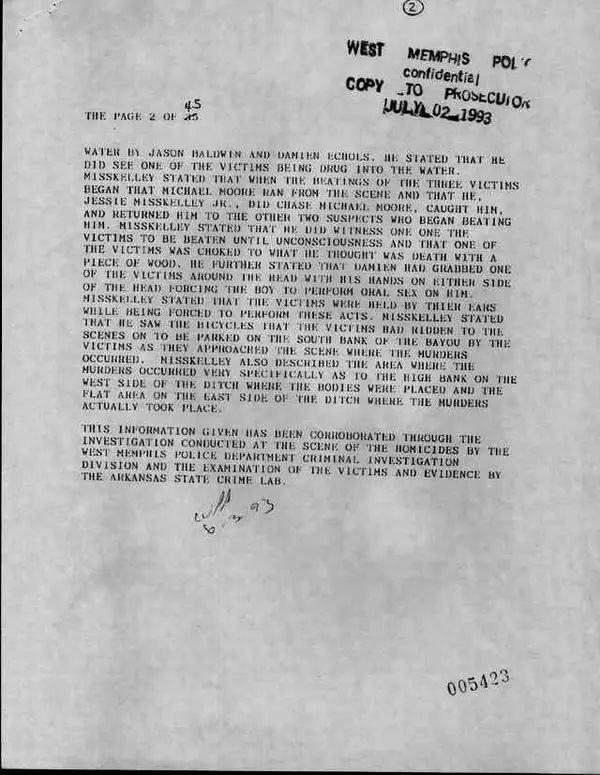 Summary regarding the investigation of the murders of Steve Edward Branch, age 8,
Christopher Byers, age 8, Michael Moore, age 8.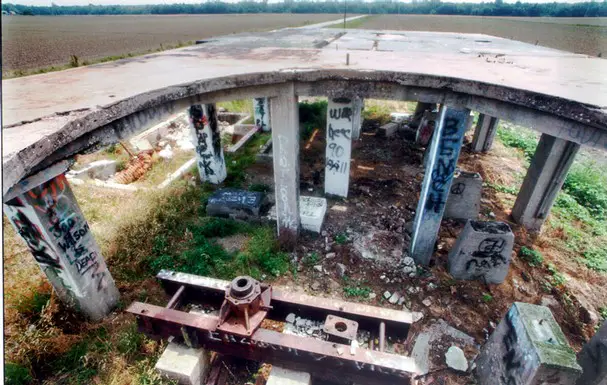 An old cotton gin called "Stonehenge" is where West Memphis youths allegedly practiced witchcraft
and participated in Satanic rituals. June 5, 1993.
(Photo by Dan McComb)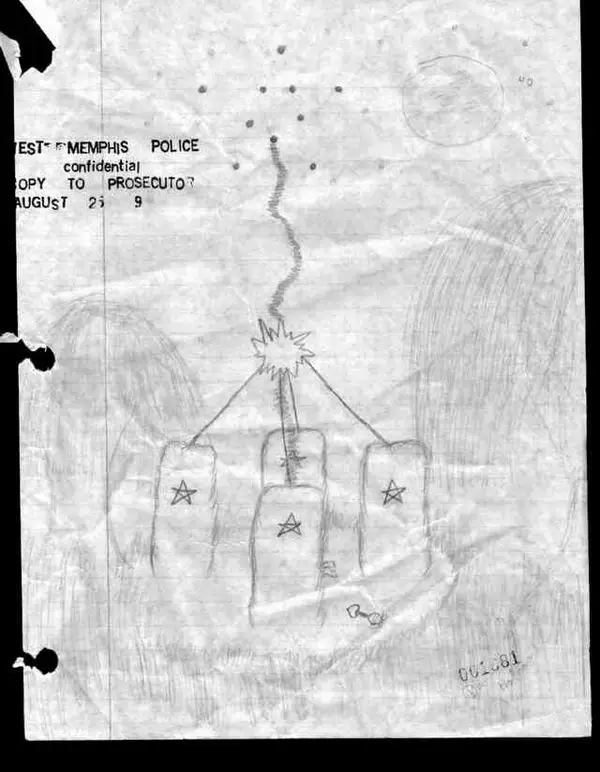 The "Four Tombstones" drawing. Interpreted by Jerry Driver to represent a Satanic
sacrifice of Damien's first born.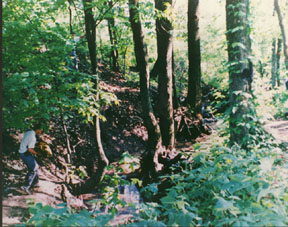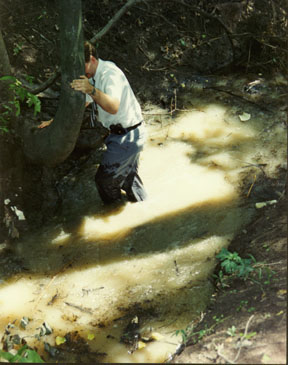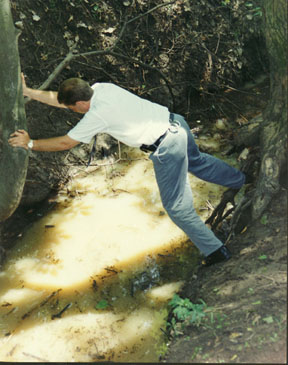 Juvenile Parole Officer Steve Jones spotted a boy's black shoe floating in a muddy creek
that led to a major drainage canal in Robin Hood Hills. A subsequent search of the ditch
found the bodies of three boys. They were stripped naked and had been hogtied with
their own shoelaces: their right ankles tied to their right wrists behind their backs,
the same with their left limbs.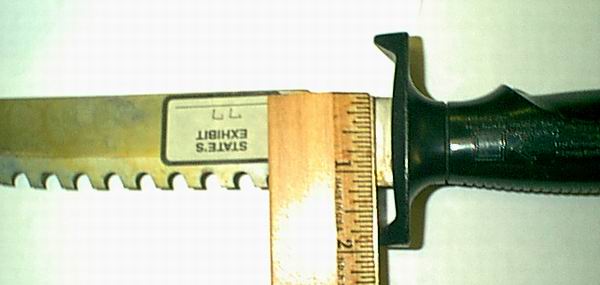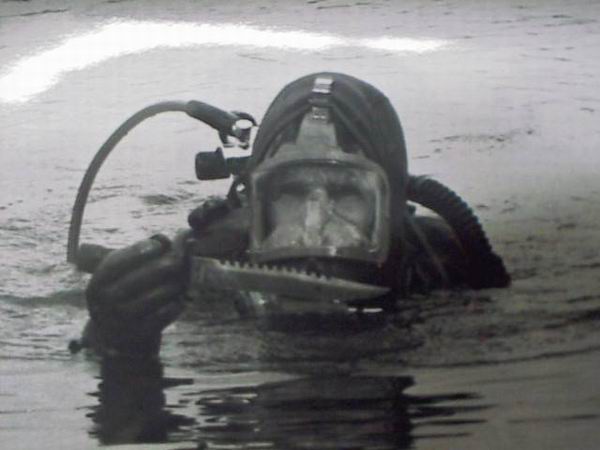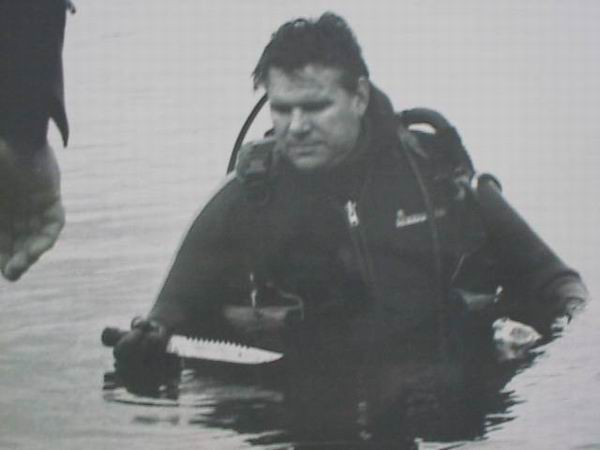 Discovery of the Lake Knife by Officer Joel Mullins, November 17, 1993.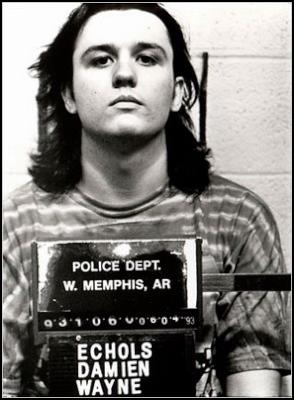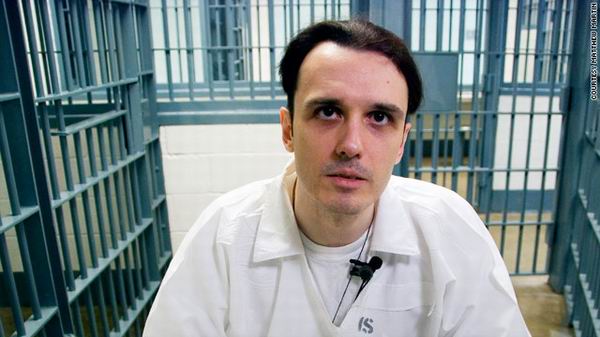 Michael "Damien" Echols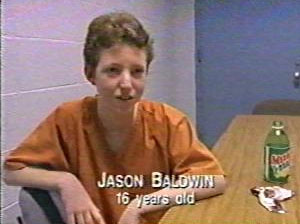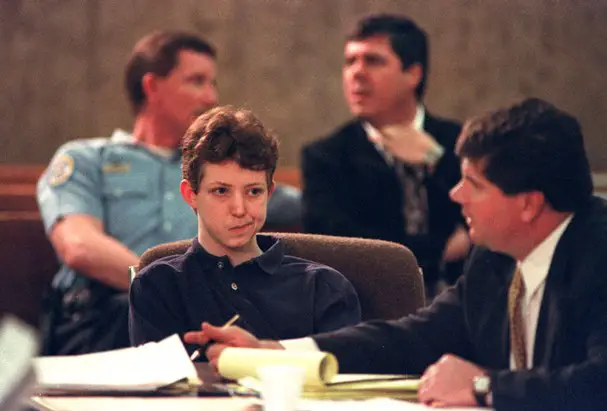 Jason Baldwin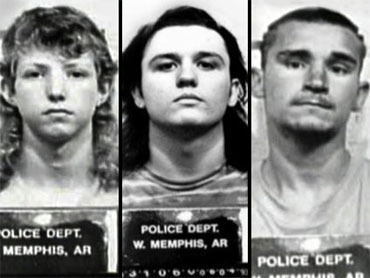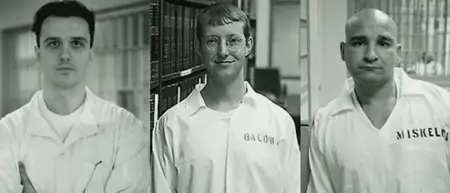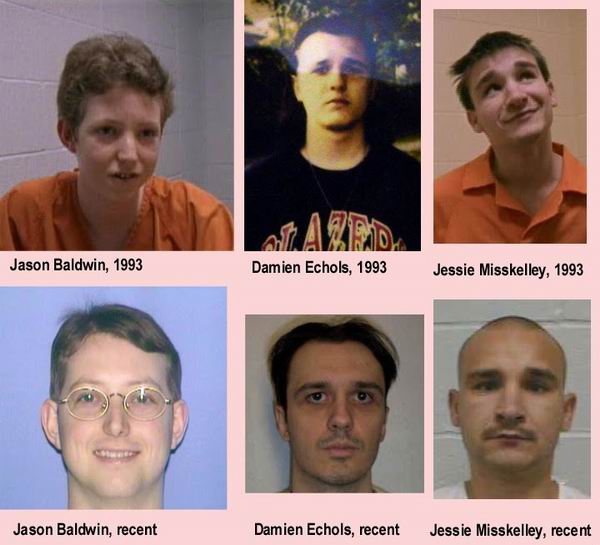 The West Memphis Three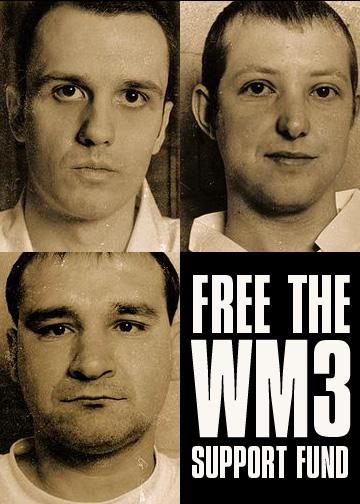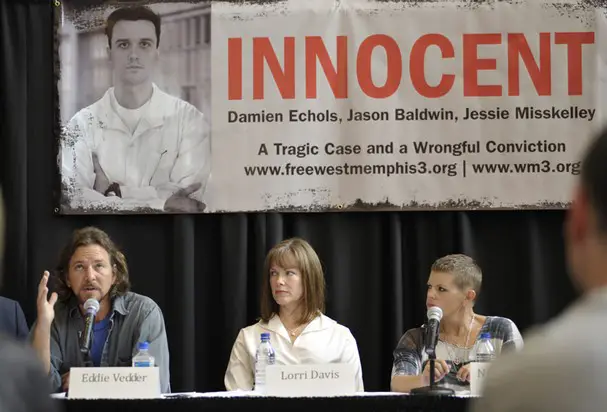 Singer Eddie Vedder, left, Lori Davis, center, wife of Damien Echols, and singer Natalie Maines, right,
participate in a news conference before the Voices for Justice concert in support of the West
Memphis Three Saturday, Aug. 28, 2010 in Little Rock, Ark.
(AP Photo/Brian Chilson)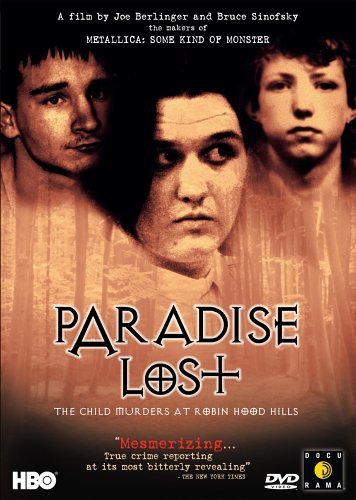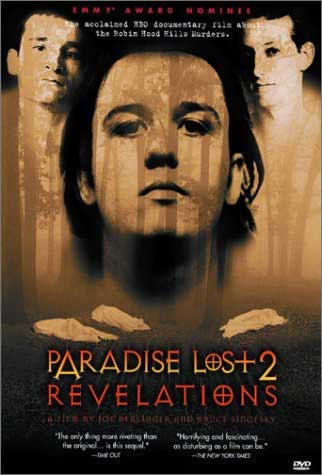 The victims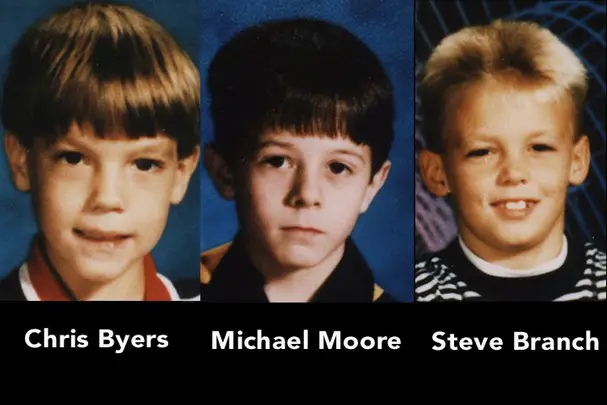 West Memphis second-graders Christopher Byers, Michael Moore and Steve Branch
found dead near I-40 May 6, 1993.