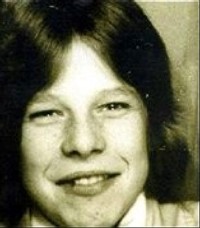 David Mulcahy
For 12 years the police considered the "Railway Rapes" case closed, until Duffy made a startling
confession that he had an accomplice, his schoolfriend David Mulcahy.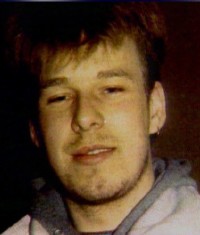 David Mulcahy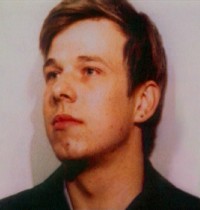 Mulcahy photographed at a police station in 1984.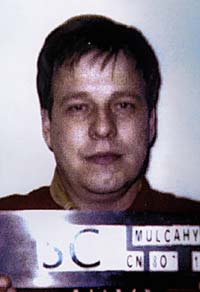 Another mugshot of David Mulcahy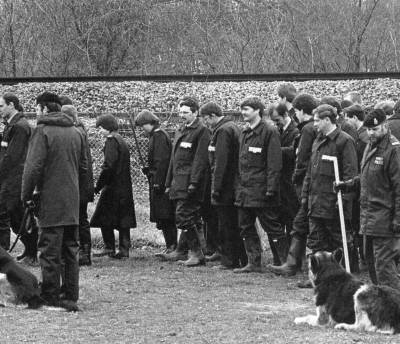 Police search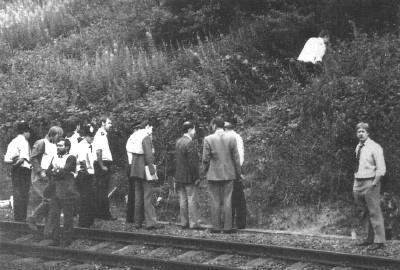 Another police search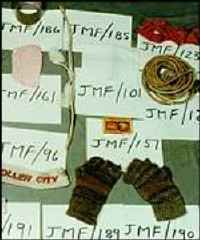 Police evidence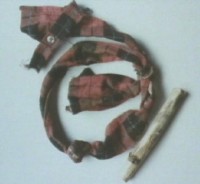 Tourniquet made of Alison Day's blouse.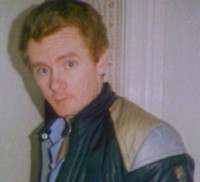 Duffy was very interested in martial arts. He trained with swords, knives,
a quarterstaff and a garotte, and was much taken with the martial art of Zen Budo,
which he believed dictates: "Leave no witnesses."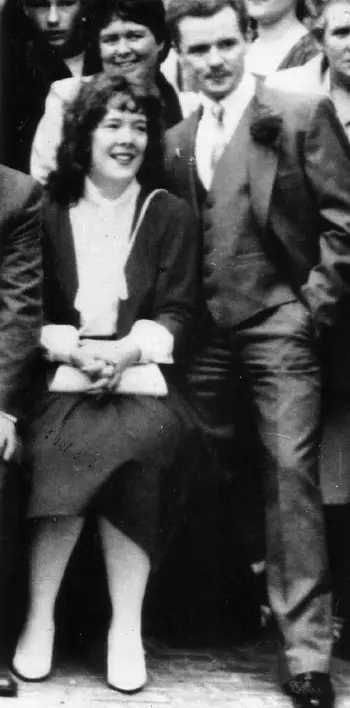 John Duffy with his wife Margaret Byrne, at a family wedding.
In 1982 Duffy was told that he had a low sperm count witch would prevent him from having a child. He vented his boiling frustrations on his wife Margaret. Duffy liked to tie his wife up before having sexual intercourse. He told her that it was her - not his - fault that she had not become pregnant. The couple split up twice. On one of her visits to his flat to pick up her mail, Duffy raped her.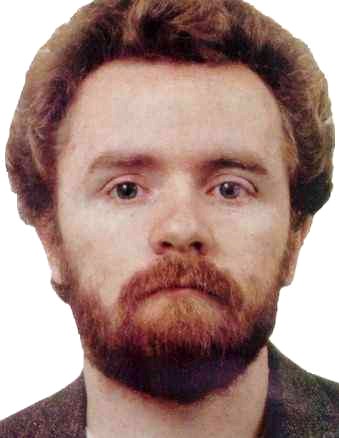 John Duffy "the man with the laser eyes".
The victims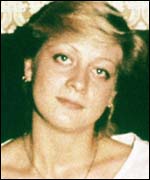 Alison Day, 19.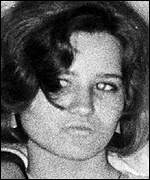 Maartje Tamboezer, 15.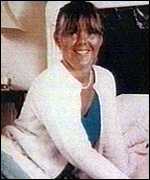 Anne Lock, 29.