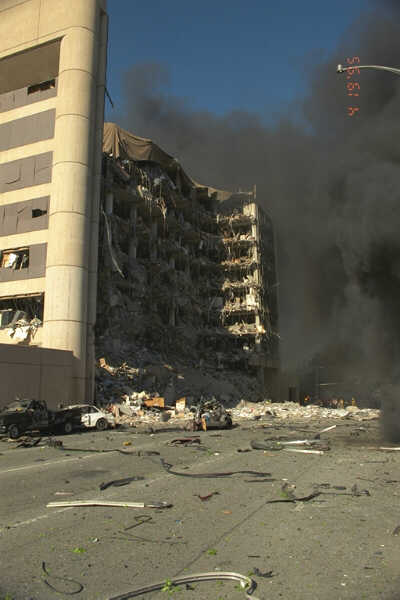 At 9:02 a.m. on April 19, 1995, the Alfred P. Murrah Federal Building was destroyed
in the largest terrorist attack in U.S. history.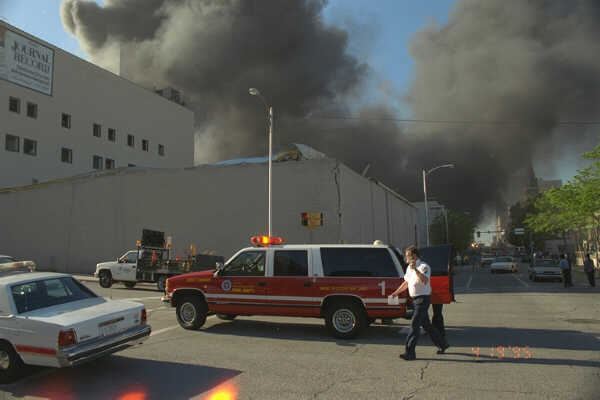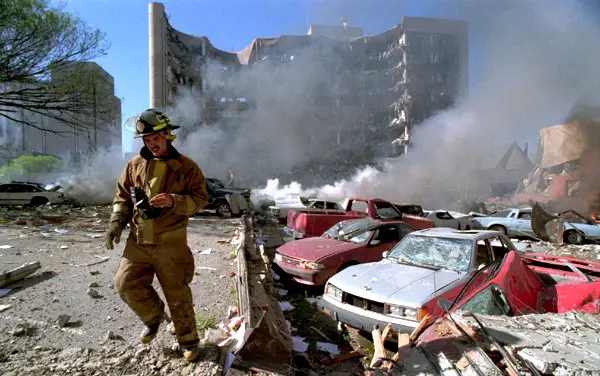 An Oklahoma City firefighter runs through rubble near the Alfred P. Murrah Federal Building after an
explosion caved in the front of the building. The blast damaged other buildings within several blocks.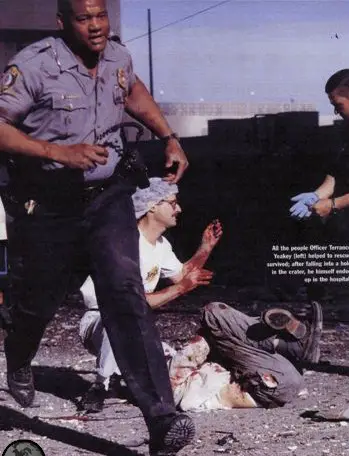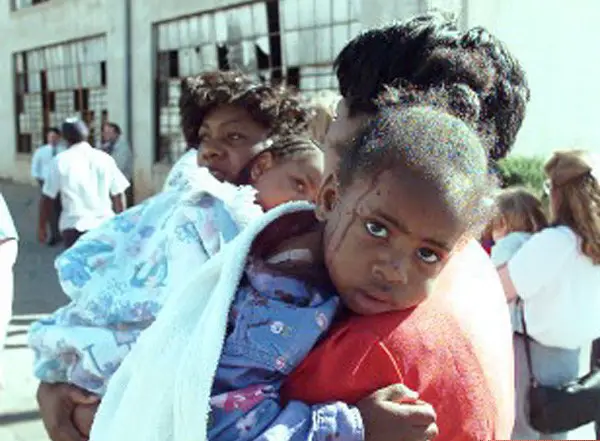 An unidentified woman comforts an injured child outside the Alfred Murrah Federal Building
in downtown Oklahoma City.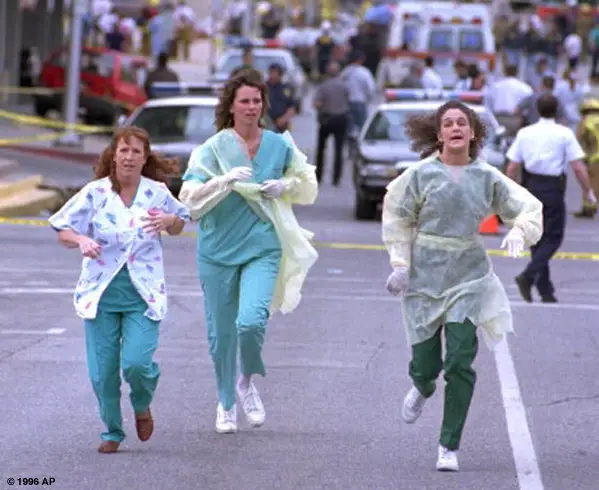 Medical assistants, Janet Froelich, left, Wilma Jackson and Kerri Albright run from the federal building
after being told another bomb device had been found April 19 at the building where earlier in the
morning at 9:02 a.m. a car bomb explosion ripped it apart.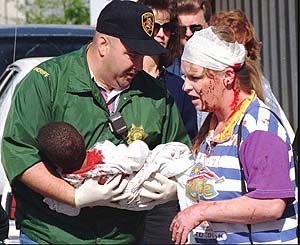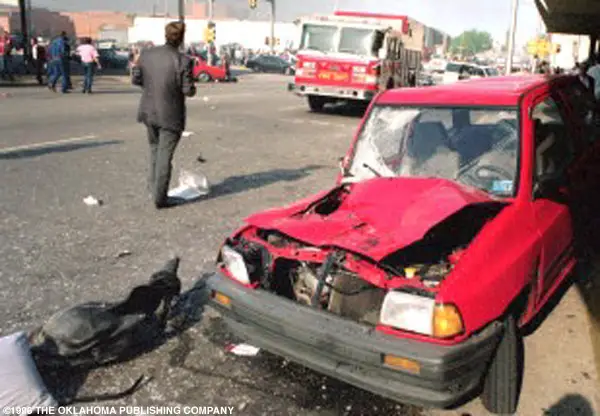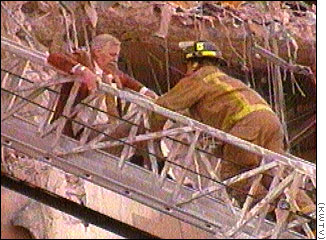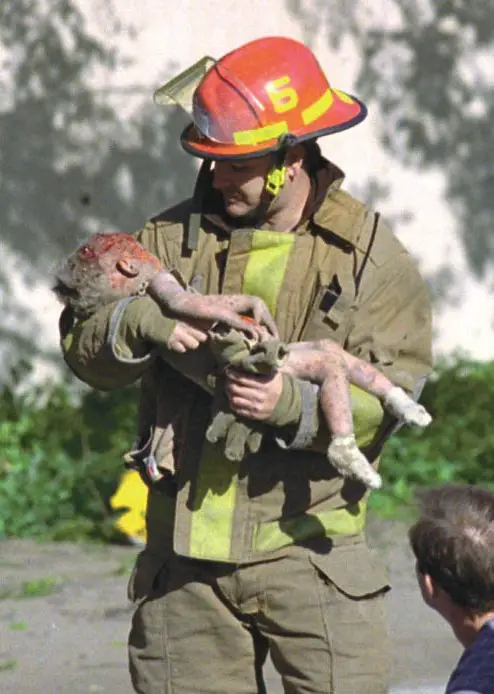 The image of firefighter Chris Fields holding the dying infant Baylee Almon won the Pulitzer Prize for Spot News Photography in 1996. Two people, Lester LaRue and Charles Porter, standing just three feet apart took almost the same image yet it was Charles Porter's image that won the Pulitzer.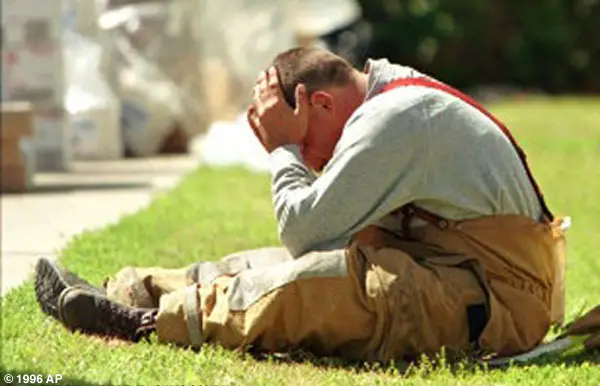 Firefighter Steve Gullett of Nixon, Mo., collects himself as he takes a break in downtown OKC, during
the search for victims of Wednesday's car bomb explosion of the Alfred Murrah Federal Building.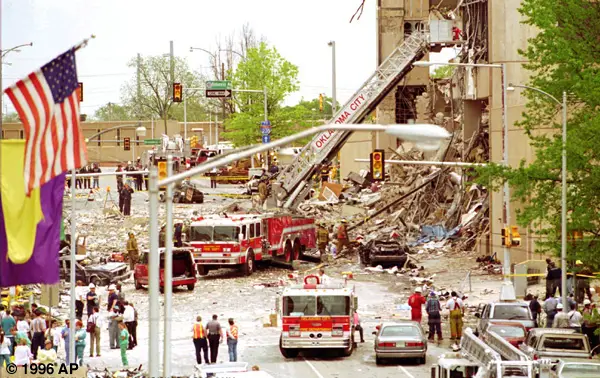 Emergency workers search through the debris after a bomb exploded
at the Oklahoma City federal building April 19.