William Raymond Nesbit (June 1, 1899 – August 1983) was a 1930s jewel thief, born in Marshalltown, Iowa. On December 31, 1936, he killed fellow thief Harold Baker in a gunpowder explosion in Minnehaha County, near Sioux Falls, South Dakota. He was arrested 26 February 1937 and convicted on May 28, 1937 to life imprisonment, which on 18 February 1946 was commuted to 20 years incarceration.
Imprisoned in Sioux Falls, South Dakota, he eventually became a "trusty" and the personal chauffeur of the warden. On 4 September 1946 he failed to return from running errands, and on 26 December 1946 he was charged in absentia with unlawful flight to avoid confinement.
On 15 March 1950 he became the third member of the Federal Bureau of Investigation's first-ever FBI ten most wanted fugitives list, and was arrested in a cave in Saint Paul, Minnesota, three days later.
---
FBI Famous cases
On December 22, 1936, William Raymond Nesbit, together with three other men, including Harold Baker and his girlfriend, burglarized a wholesale jewelry company at Sioux City, Iowa. The proprietor reported more than $37,000 worth of jewels had been stolen.
Later that month, all of the participants drove into Minnehaha County, South Dakota, five miles east of Sioux Falls, South Dakota, in order to obtain some dynamite to make nitroglycerin. After getting out of the car, three of the men became involved in a fight. The girlfriend got out of the automobile and attempted to stop the fight. As she did so, Nesbit struck her on the head with a hammer several times and one of the other men shot her. She was dragged into a powder house. Baker was lying in the powder house apparently unconscious. One of the men lit a fuse to some powder and fled the scene. Baker's girlfriend, although severely beaten and wounded, remained conscious and was able to crawl away.
The fuse exploded 3,500 pounds of dynamite and 7,000 pounds of black powder, killing Harold Baker. The explosion rocked the countryside, shattering windows, mirrors, and glassware in Sioux Falls, five miles away.
While the police were conducting an investigation to determine the cause of the blast, they were advised that a woman had been brought to the hospital and she was suffering from bullet wounds, exposure, and shock.
The investigation revealed information concerning the three men, including Nesbit, who had been responsible for the murder of Baker and for the shooting of Baker's girlfriend. Nesbit was apprehended in Oklahoma City, Oklahoma, on February 26, 1937. He was returned to Sioux Falls where he was tried and convicted for murder and received life imprisonment in South Dakota State Penitentiary.
Nine years later, Nesbit's life term was commuted to 20 years. Nesbit, during this term had become a trustee and eventually was allowed to leave the prison to perform housework, landscaping, and duties as a chauffeur. On September 4, 1946, when the night check was made, Nesbit was missing.
On December 26, 1946, a federal complaint was filed before the United States Commissioner at Rapid City, South Dakota, charging William Raymond Nesbit with unlawful flight to avoid confinement and a warrant was issued for his arrest. The FBI entered the search.
In March of 1950, a news article, which carried a picture of Nesbit together with his description and fugitive status was published in a St. Paul, Minnesota, newspaper as well as in other newspapers.
On Friday afternoon, March 17, 1950, a 14-year-old boy arrived home from school and noticed a newspaper on the kitchen floor. As he glanced at the paper, he noted a photograph of Nesbit and the accompanying article advising Nesbit was wanted by the FBI.
The boy and his 13-year-old friend spent much of their time playing along the Mississippi River bank in St. Paul, Minnesota, with other boys from the neighborhood. Over the past few months, they had become acquainted with "Ray," a man who lived in a cave in the river bank. They had visited "Ray" about once a week for four months beginning in November of 1949. He allowed them access to his cave, occasionally telling them stories about his travels. Finally, in early March of 1950, "Ray" told the boys to stay away from the cave because they were liable to get hurt.
The 14-year-old boy cut the article out of the newspaper believing the man in the photograph was "Ray." The boy took the article to his friend who thought the man in the photo was thinner than "Ray." The next day the boys went down to the cave to make sure "Ray" was indeed the man in the photograph. They then telephoned the police and told them of their suspicion.
On Saturday morning, March 18, 1950, just two days after William Raymond Nesbit was placed on the "Top Ten" list, Nesbit was apprehended by the St. Paul Police due to the ingenuity, intelligence, and courage displayed by two young boys.
Fbi.gov
---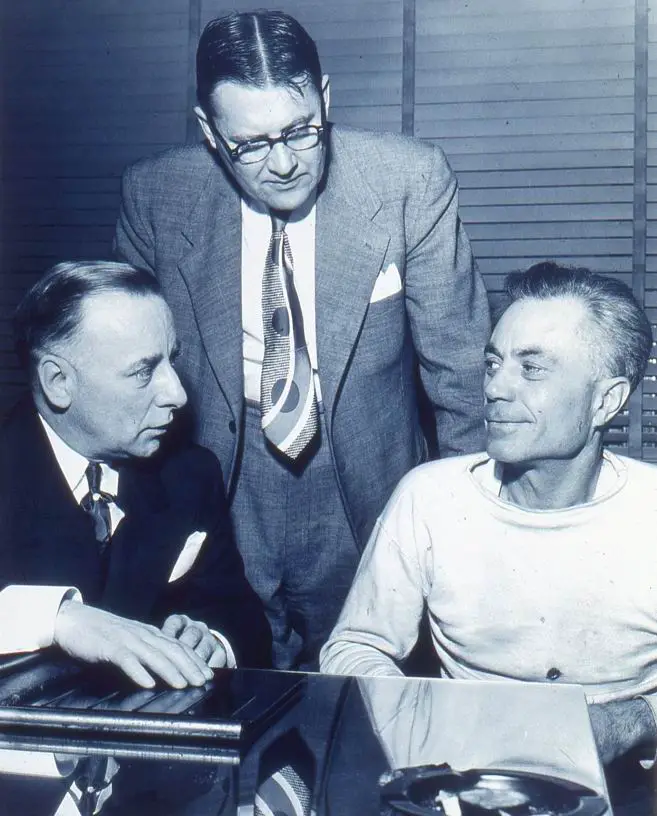 William Raymond Nesbit