INMATE 183736 NEWELL STEVEN
On May 23, 2001, Elizabeth Byrd, an 8-year old, headed to school from her mother's trailer at approximately 8:00 a.m.
Steven Newell approached Elizabeth and began walking with her. Steven Newell knew Elizabeth because he had dated Elizabeth's sister, Lori Stone, for several months.
Elizabeth was late for school and told Newell that she didn't have time to talk to him. Newell persuaded Elizabeth to take a "short-cut" through a field with irrigation ditches.
After Elizabeth and Newell were isolated and out of sight from passers-by, Newell sexually assaulted Elizabeth. After the assault, Newell grabbed a strap from Elizabeth's backpack and strangled her to death with it.
After Elizabeth was dead, Newell wrapped her body in a carpet and threw her into a water-filled drainage ditche.
He was arrested approximately two weeks later. In custody, Newell admitted that he led Elizabeth into the isolated field and that he "sexually rubbed" up against her.
He also admitted taking the strap from Elizabeth's purse and wrapping it around her neck, and that he threw her into the ditch. However, Newell denied murdering Elizabeth.
Forensic testing proved that Newell was the source of semen found in the panties Elizabeth was wearing at the time of the murder.
PROCEEDINGS

Presiding Judge: Hon. Barry C. Schneider
Prosecutor: Cleve Lynch & Patricia Nigro
Defense Counsel: Bruce Peterson & Timothy Agan
Start of Trial: January 20, 2004
Verdict: February 12, 2004
Sentencing: February 25, 2004
Aggravating Circumstances

Age of victim (under 15 years) (Elizabeth Byrd was 8 years old; born August 23, 1992).
Especially heinous, cruel or depraved
Previous serious offense (attempted kidnapping)
PUBLISHED OPINIONS

[Direct Appeal pending before the Arizona Supreme Court]
---
State of Arizona v. Steven Ray Newell
Facts:
On Wednesday, May 23, 2001 Elizabeth Byrd left her home for school. Around 7:40 or 7:45 a.m. that morning Elizabeth was seen walking to school. Steven Newell, who Elizabeth knew because he had previously dated her sister, was seen following about five feet behind Elizabeth on a bicycle. Later that day, Elizabeth's mother arrived home to find that Elizabeth was not home from school yet. However, this was not cause for concern because Elizabeth routinely went to a friend's house after school and usually did not return home until around eight in the evening. When Elizabeth was still not home at eight worry began to set in. Elizabeth's sisters went to look for her, but were told that she had not come to her friend's house that day. Still unable to find Elizabeth, the family called the police around 11 p.m.
Two Phoenix Police Officers were dispatched to respond to the call from Elizabeth's family. After the officers spoke with Elizabeth's mother, they went to speak with two of Elizabeth's friends. The officers were told that Elizabeth had not been in school that day. Based on this information a missing persons report was called in and the search for Elizabeth intensified.
The morning of May 24, 2001, two other members of the Phoenix Police Department were dispatched to search a large field near M.C. Cash Elementary School ("the field"). After ten to fifteen minutes of searching, the officers discovered a child's denim shoe, a black knapsack, and a children's book. In the knapsack was a cherub magnet with the name "Elizabeth" across it, a pair of socks and a drawstring coin purse. Suspecting that they had found important evidence, the officers secured the area.
The day before, an equipment operator for the Salt River Project came upon someone, in this same field, whom he later identified as Newell, in a ditch doing something with some indoor/outdoor carpeting. As the worker passed by, Newell looked up at him and then ran off in the other direction. The worker left the indoor/outdoor carpeting rolled up in the canal, deciding that he would come back to get it later. After seeing a news story about Elizabeth's disappearance the equipment operator contacted the police and told them what he had seen.
In the afternoon of May 24, 2001, members of the Maricopa County Sheriff's Office were
dispatched to the field to search for Elizabeth. Around 4:00 p.m., Elizabeth's body was discovered rolled up in a section of green indoor/outdoor carpeting lying in the ditch. The Medical Examiner determined that Elizabeth died from asphyxiation due to ligature strangulation. The autopsy also revealed bruising, abrasions and evidence of a sexual assault. A DNA analysis was done on semen found inside of Elizabeth's underwear. The DNA profile determined that Newell was the likely source of the sperm.
Newell was interviewed on three separate occasions by detectives from the Maricopa County Sheriff's Office. In the third interview, which took place through the late evening of June 4 and into the morning of June 5, 2001, Newell confessed to being with Elizabeth in the field, grabbing her by the legs and the purse strap, and putting her in the canal covered with the indoor/outdoor carpeting. This interview was videotaped and shown to the jury at trial.
On June 14, 2001, a Maricopa County grand jury indicted Appellant on three counts related to the disappearance and death of Elizabeth Byrd: Count I - first degree murder, either premeditated or felony murder; Count II - sexual conduct with a minor; and Count III - kidnapping. On February 12, 2004, the jury returned guilty verdicts on all three counts against Newell. On February 18, 2004, the jury found that the state had proven beyond a reasonable doubt three aggravating factors. On February 25, 2004, the jury reached a unanimous decision that Newell should be sentenced to death for the murder of Elizabeth Byrd.
---
State v. (Steven Ray) Newell, 212 Ariz. 389, 132 P.3d 833 (2006)

(Death penalty upheld) Jury Trial/Indep. Review

PROCEDURAL POSTURE:

Newell was convicted in February 2004, in Superior Court (Maricopa), of the kidnapping, sexual assault and murder of an eight-year-old girl, and the jury sentenced him to death. This is his direct appeal.

AGGRAVATING CIRCUMSTANCES:

(F)(2) (PRIOR SERIOUS OFFENSE) - UPHELD
This was found to be "undisputed," as Newell's prior conviction for attempted kidnapping established that he had a serious prior felony conviction.
(F)(6) (ESPECIALLY HEINOUS, CRUEL OR DEPRAVED – UPHELD
Cruelty – Upheld
Mental and Physical: There was "substantial evidence" to support this prong, where the victim had bruising that occurred at or near the time of her death and the bruises were consistent with grasping the victim's arms and sexually assaulting her; and where it normally takes two minutes to die by asphyxiation and marks indicated that the victim grasped at the ligature around her neck. "Elizabeth suffered serious physical and mental anguish before she died. Newell should have known that such suffering would occur."
(F)(9) (AGE OF THE VICTIM – victim was under 15; defendant was an adult) – UPHELD
This was deemed "undisputed," as the victim was 8-years-old and Newell was an adult.
MITIGATING CIRCUMSTANCES:
The court independently found:
Unstable Childhood
Sexual & physical abuse as a child
Extensive drug use
Not sufficiently substantial. "No evidence explains how Newell's drug addiction and unstable childhood led to the sexual assault and murder of eight-year-old Elizabeth."
JUDGMENT: Death Sentence Upheld.
---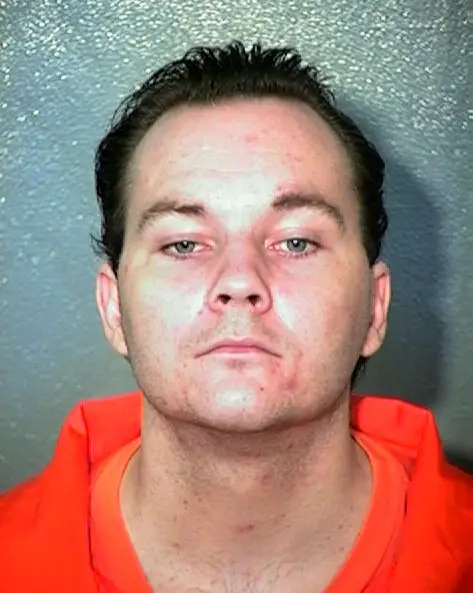 Steven Ray Newell