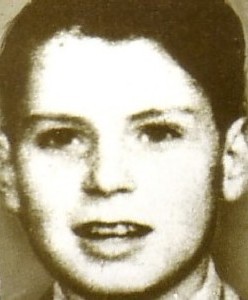 Dennis Nilsen as a boy.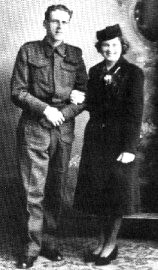 Dennis Nilsen parents.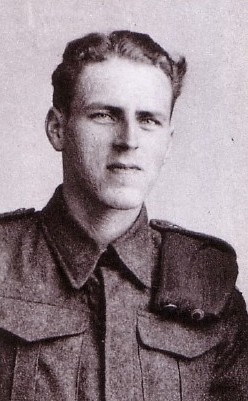 Dennis father, Olav Magnus Nilsen, was a Norwegian soldier who came to Scotland
after the German invasion of Norway in 1940. He met Betty Whyte outside a cafe
and married her in 1942. The marriage lasted seven years.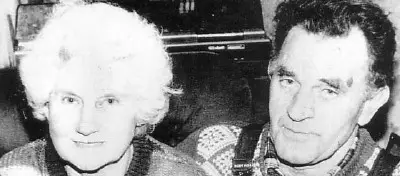 After the devorce from Olav Nilsen, Betty Whyte remarried with Adam Scott.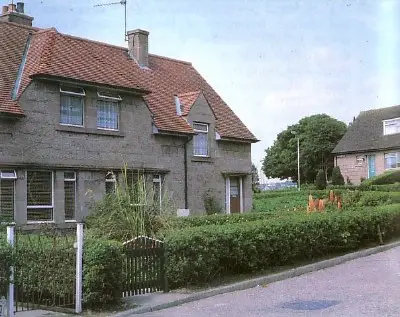 Dennis Nilsen grew up sharing a single room with his mother, brother and sister at 47 Academy Road,
his grandparents house. It was a happy, but severely religious house. Swearing and the subject
of sex were forbidden at all times and Nilsen's childhood was spent in an atmosphere
of pious self-denial.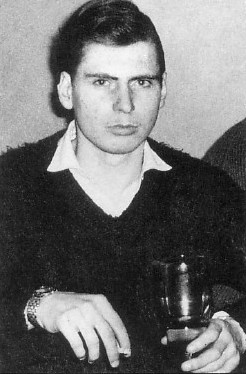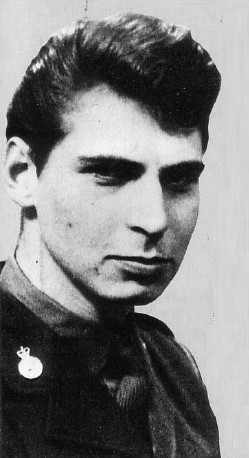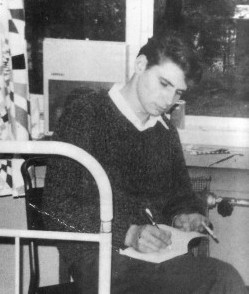 Nilsen in the army.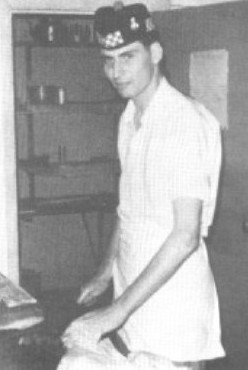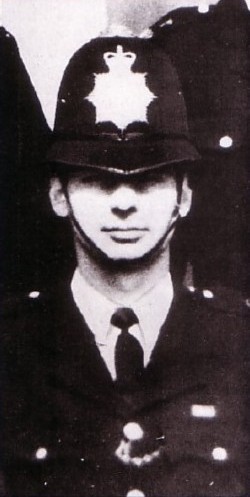 In 1972 Nilsen joined the Metropolitan Police Training School at Hendson. He passed the 16-week course
and was sent to Willesden Green Police Constable Q287. He performed his duties without incedent,
made some arrests and became used to giving evidence in court. After barely a year he left the force.
He had shone his torch into a parked car and discovered two men 'behaving indecently'.
He could not bring himself to arrest them, so he decided to resign.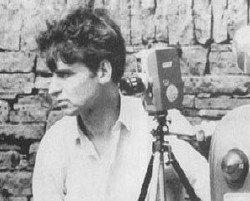 During the last few months in he army, Nilsen met a man, and they developed a close friendship.
Nilsen was clearly in love and he got the young man, who was not gay, to pretend to be dead
while he took home movies. Their parting was a source of great pain for Nilsen.
He destroyed the films he had made and gave the projector to his friend.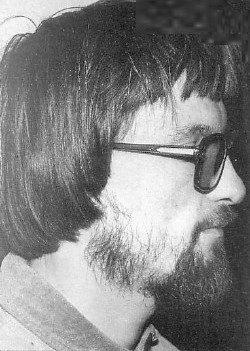 When Dennis Nilsen moved into the flat in Melrose Avenue whith David Gallichan in 1975 he was alated.
He had finally found someone to share his life. Gallichan was given the pet-name 'Twinkle'.
While Dennis went to the office, David decorated the flat. But the relationship was fragile
and Gallichan moved out in the summer of 1977. Nilsen was convinced that he was unfit to
live with, and his thoughts became increasingly dominated by feelings of loneiness and despair.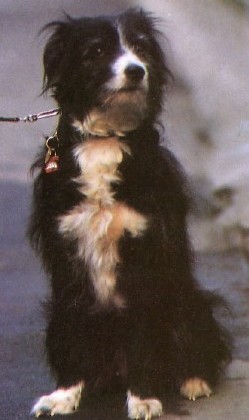 Nilsen's one companion was a black and white mongrel bitch with a bad eye, called Bleep.
She paid no attention to the death bodies in the flat. But she could sense when a body
still had life in it. It was she who saved Carl Stotter by licking him and alerting Nilsen,
who subsequently revived him. On Nilsen's arrest, Bleep was taken to Hornsey Police
Station where Nilsen could hear her whining from his cell. Bleep died under
anaesthetic a week later.