Christopher Newton
Christopher Newton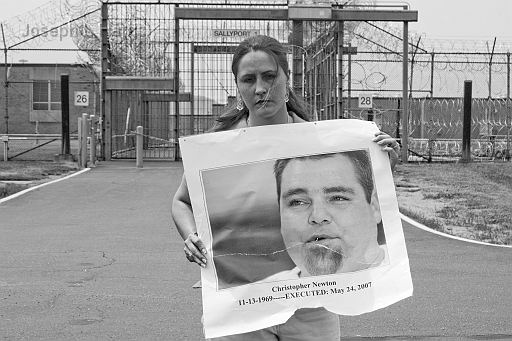 Christopher Newton's cousin Cathy holds a picture of him outside Southern Ohio
Correctional Facility following his execution.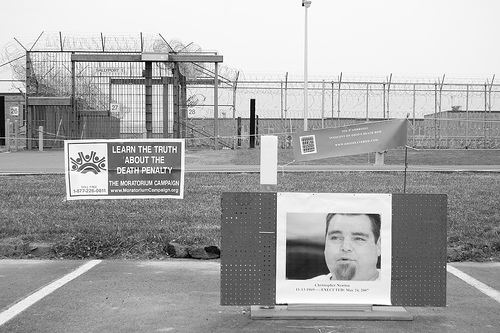 Outside the Southern Ohio Correctional Facility, Death Penalty abolitionists erect signs mourning
the impending death of Newton and the death of his victim, Jason Brewer and calling for prayers
for the souls of both, as well as their families.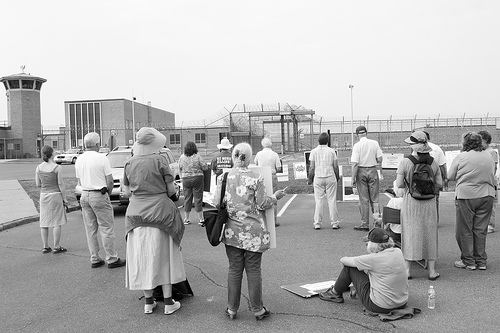 Traditionally, the demonstrators maintain silence and look towards the Death House waiting for the
execution to be completed. Someone calls from inside the prison to let them know when it is over.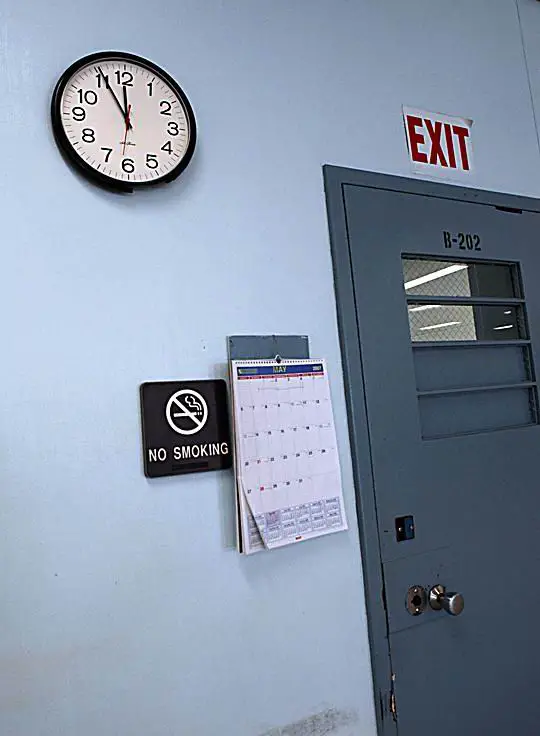 The media was informed of Christopher Newton's death minutes before noon at the Southern
Ohio Correctional Facility. His time of death was 11:53 a.m.
(Register photo/Abigail Bobrow)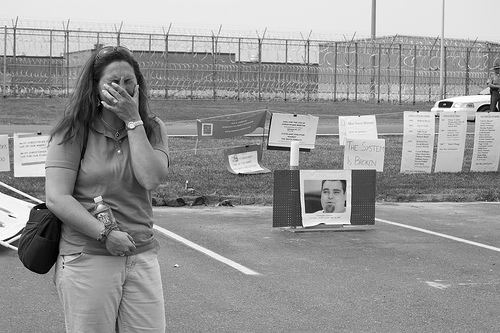 At 11:55 AM, after 1 hour and 55 minutes of waiting, the phone call is finally received informing
the people waiting outside that the execution is done. Christopher Newton's cousin, Cathy
Grant of Peoria, Illinois reacts moments after receiving word that her cousin is dead. Cathy
had visited Chris earlier in the morning with his sister and had left with the sister and then
returned to wait in the parking lot of the prison.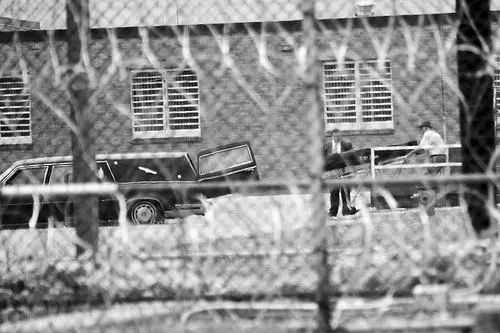 Visible from the place in the parking lot where the demonstrators are allowed to wait,
Christopher Newton's body is wheeled out of the death house on a gurney and
into the waiting hearse from transportation away from the prison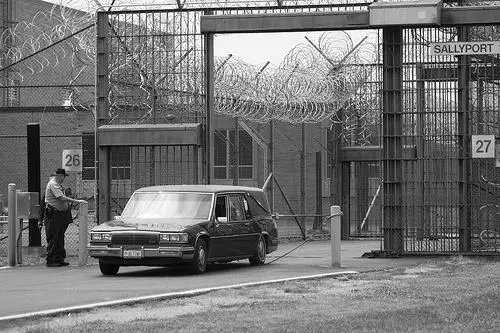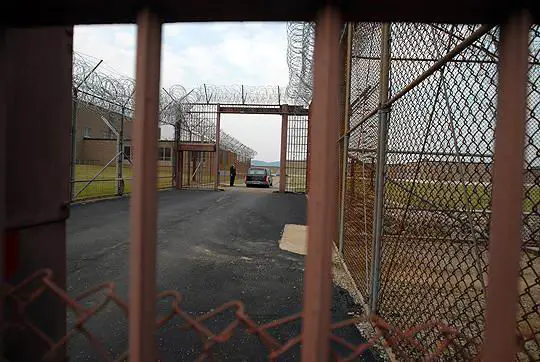 Christopher Newton leaves prison for the last time.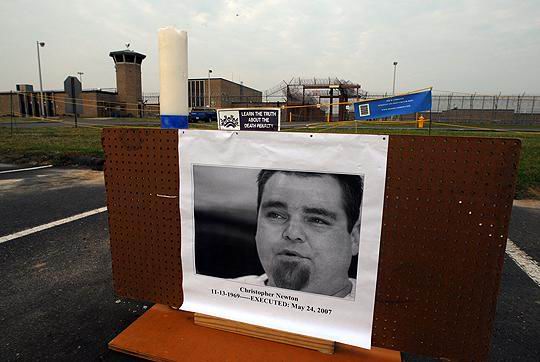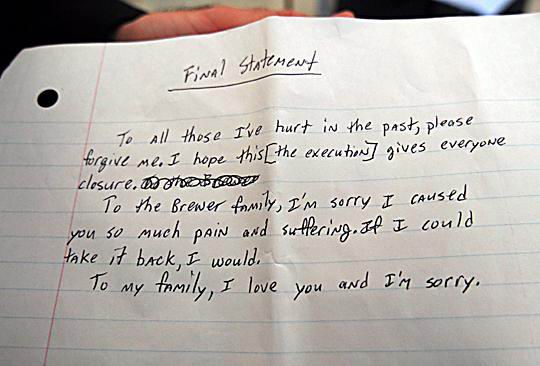 Christopher Newton's handwritten statement is displayed by his attorney Robert Lowe after
his execution at the Southern Ohio Correctional Facility, Lucasville, Ohio May 24, 2007.
(Register photo/Abigail Bobrow)