Page Receives Life Term For Tuthill's Murder
Three-Judge Panel Hands Down Sentence
TheDenverChannel.com
February 22, 2001
A convicted killer who was facing the death penalty for the murder of a Colorado woman has been sentenced to life in prison. A three-judge panel on Friday afternoon sentenced Donta Page with life in prison without the possibility of parole.
The 22-year-old Page was convicted last November of first-degree murder in the death of Peyton Tuthill, 24, who lived two doors away from the halfway house where Page had been staying. Tuthill's family and friends, some of whom were wearing buttons with her picture on it, appeared stunned when the announcement was made, 7NEWS reported.
Page admitted raping and stabbing Tuthill on Feb. 24, 1999, but pleaded not guilty by reason of insanity. His lawyers argued that he was left brain damaged by beatings from his mother.
"Our thoughts and prayers are with the Tuthill family, and that's all we're going to say," Page's lawyer, Jim Castle, said after the decision was announced. Page did not answer questions as he left.
Page came to Colorado from Maryland as part of a court order to participate in the Stout Street Foundation's alcohol and drug rehabilitation program. He was kicked out of that program, and a few days later, was burglarizing Tuthill's home when she walked in on him. She was beaten, raped and killed. He had been serving a 20-year sentence in Maryland for armed robbery and burglary.
Defense lawyer Randy Canney argued during the hearing that Page's life should be spared because the case against him did not meet the legal standards for the death penalty in Colorado. The crime was not committed in an "especially heinous, cruel and depraved" manner and did not include sustained torture, he said. But prosecutors had argued that the killing was especially brutal, showing the bloodstained bed sheet on which Tuthill died. They said that evidence showed Page stabbed her twice, pushed her down and stabbed her again.
---
Page 'deliberate' in killing
By Mike McPhee - The Denver Post
November 18, 2000
A prosecutor in the Donta Page murder trial Friday held up a kitchen boning knife, showed the jury the 8 inches of the blade that penetrated Peyton Tuthill's body, then stabbed the air again and again.
The chilling re-enactment shocked the jury, spectators, even the defense lawyers.
"Six times he stabbed her in the neck and chest, 7 to 8 inches deep each time," boomed prosecutor Henry Cooper.
Cooper and co-prosecutor Phil Brimmer said in closing arguments that Page, 25, should be convicted of first-degree murder after deliberation in the death of Tuthill, 24, on Feb. 24, 1999.
Cooper hammered away at the fact that Page, who was 24 at the time, knew exact ly what he was doing during the crime and did not qualify for the insanity defense.
"He deliberated, exactly the way you would walking into a Burger King and looking at the menu," he told the jury. "He deliberated before the crime, he deliberated after the crime about covering it up. He went back in (to Tuthill's apartment and killed her) so he wouldn't get caught. He placed his own freedom ahead of Peyton Tuthill's life."
But defense attorney James Castle argued that Page's childhood was so horrible that it affected his brain and his mental health. He said that Page was beaten with electrical cords, causing scars on his back. When Page was 10, his mother abandoned him and moved to California, forcing him to live with his grandmother, Linda. During that time, he was raped by a man.
Tuthill lived a few houses away from the Stout Street Foundation house on the 1600 block of Gaylord street. Page had come to the Stout Street Foundation for drug and alcohol treatment under a Maryland judge's order. Page served two years and 47 days of a 10-year Maryland armed robbery sentence before he was placed on three years' supervised probation by a Maryland judge. The judge placed Page on probation on condition that he successfully complete the treatment program.
Page admitted robbing Tuthill, raping and sodomizing her, then killing her to keep her from calling the police. He has invoked the insanity claim to avoid the death penalty.
The jury began deliberations after lunch Friday, but ended by late afternoon. They will resume deliberations Monday.
If Page is convicted of first-degree murder, a three-judge panel will decide if Page should be executed.
The jury, however, could find Tuthill Page guilty of a lesser charge of murder, which would take away the possibility of the death penalty. Page also is charged with first-degree sexual assault, firstdegree burglary and aggravated robbery.
"A rough childhood is no excuse for what you did - take the life of a truly innocent woman," Cooper said.
Psychologist Adrian Raine of the University of Southern California testified earlier in the two-week trial that the frontal lobes of Page's brain are misshapen, identical to the frontal lobes of 41 murderers Raine has examined. The frontal lobes control impulsive and violent behavior.
Castle asked the jury "to speak loudly about the life (Page) has led, speak loudly that he no longer deserves any abuse and speak loudly about hope instead of anger. If ever we are to stop this cycle of violence, it's because we will act out of hope and not anger." Page never testified in his own defense during the trial. However, defense attorney Randy Canney concluded the defense's closing arguments by reading a letter that Page wrote to Dr. David Johnson, a staff psychiatrist at the state mental hospital in Pueblo.
Writing that the true Donta Page likes to walk in the park, go fishing and watch birds, Page adds, "All they see is a black man that killed a white woman. Nobody took the time to ask why but rather who. I've been asking for help for years. Nobody cares till I hurt someone.
"Dr. Johnson, I don't see what I really have to live for. I've been asking for help for years. I'm supposed to take medication to keep me alive so they can kill me. I don't think so. If I die, it will be better than dieing (sic) by someone else's hand. I'm 24 years old. I never had a chance to live. Now it's over." But prosecutor Cooper was unmoved.
"The defense wants you to look at abuse in Maryland to where he can't think about what he's doing here in Denver," Cooper said. "Not one doctor said there is anything that keeps him from deliberating. Not one doctor said he is mentally ill.
---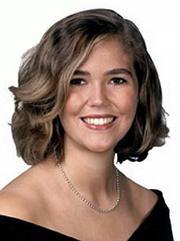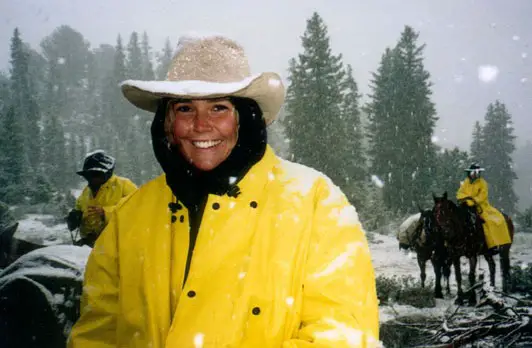 Peyton Tuthill, 24.